5 Tips for Raffles Online Virtual Open House
Visiting the colleges in which you're interested is an important part of deciding which one is best for you. Whether because you're in the middle of a pandemic or you live in another country, doing so online can be very beneficial. Here are some suggestions for making the most of your virtual visiting day.
To begin, you can register for Online Virtual Open House, an online information session scheduled for Saturday, June 11, 2022 at 1pm (Bangkok Time).
01 Visit our website for further information.
Knowing the basics of the college beforehand will enable you to make more high-level inquiries about things that aren't readily apparent on the website. Please take a look around our site. Examine the admissions page for information on the application process, deadlines, tuition, and other requirements.
02 Take a look at our social networks.
You can get real-time information about us by looking at our social media profiles. You can hear about future events, see the latest news, and watch videos featuring interviews with faculty, staff, and students. The following are links to our Facebook, Instagram, and YouTube accounts.
03 Make a list of questions you want to ask.
While many of the basics will be covered during your virtual information session, you might want to gather more detailed information by performing some research. You may start with academics. Find out what programs are available. Then, check out what it's like to be on campus. What is the campus' location? Once you've mastered these basics, you'll be ready to ask more detailed questions during the Q&A section of your virtual information session.
04 Speak with a lecturer in your chosen field or major.
On the day of the session, we will have four speakers, including an Academic Lead, a Programme Director for Fashion Design, a Programme Director for Business, and a Fashion Design Lecturer, as well as a team of educational consultants available to assist you via the chat box.
05 Consider why you would attend Raffles at the end of your virtual tour.
It is really fine to be upset that you won't be able to attend an actual college right now because you're living abroad. Parts of that experience can't be recreated. Whether virtual or not, this process is still yours. It's a good time to reflect on who you are and where you'd thrive if you could live anyplace, and
it's also a good time to prioritize your needs. Make sure it's comfortable for you, and remember that we're here to help. If you have any queries, contact our educational consultants, and sign up for Raffles' Weekly Bulletin.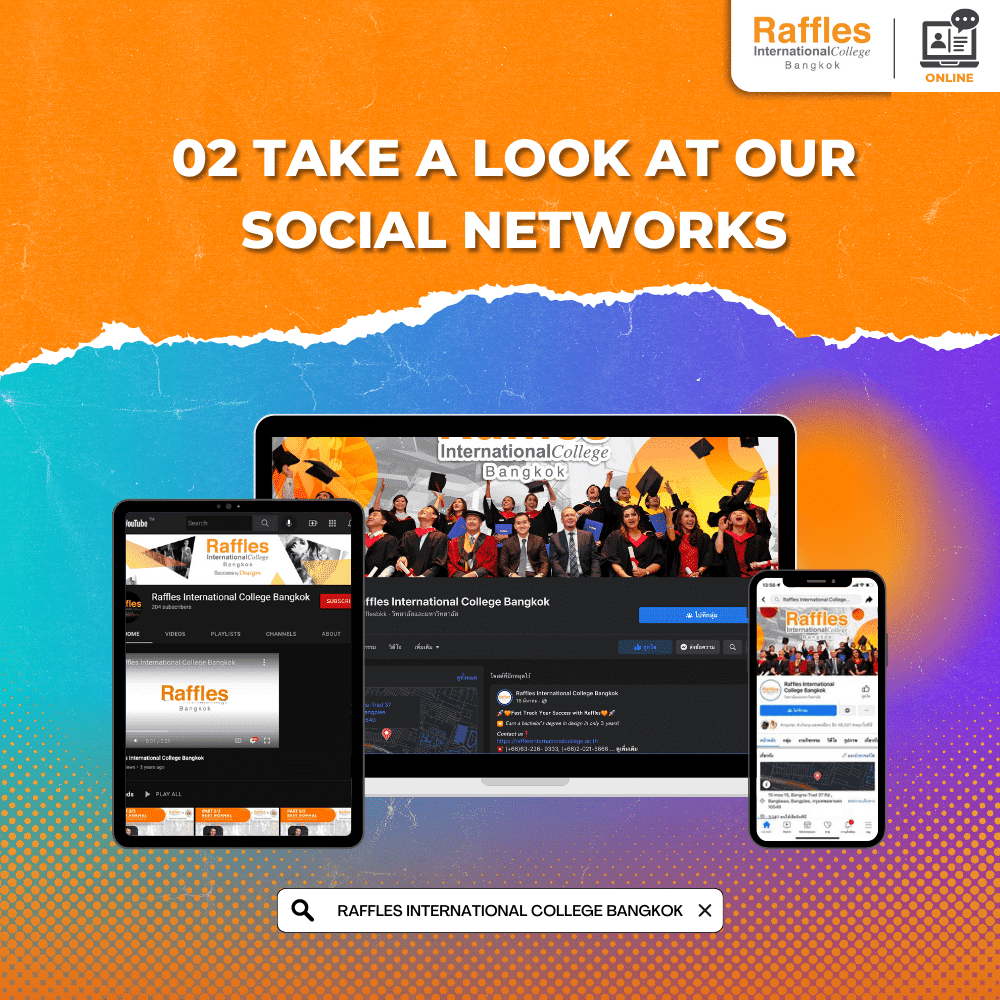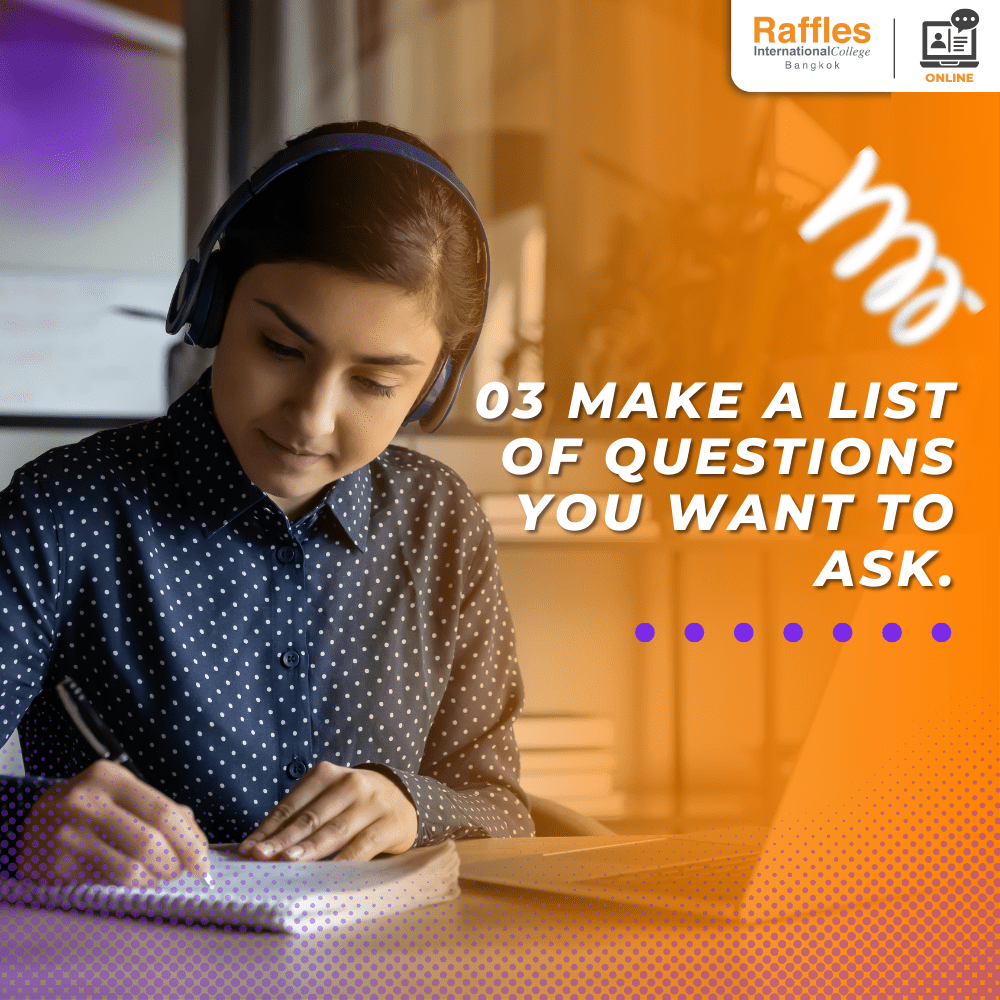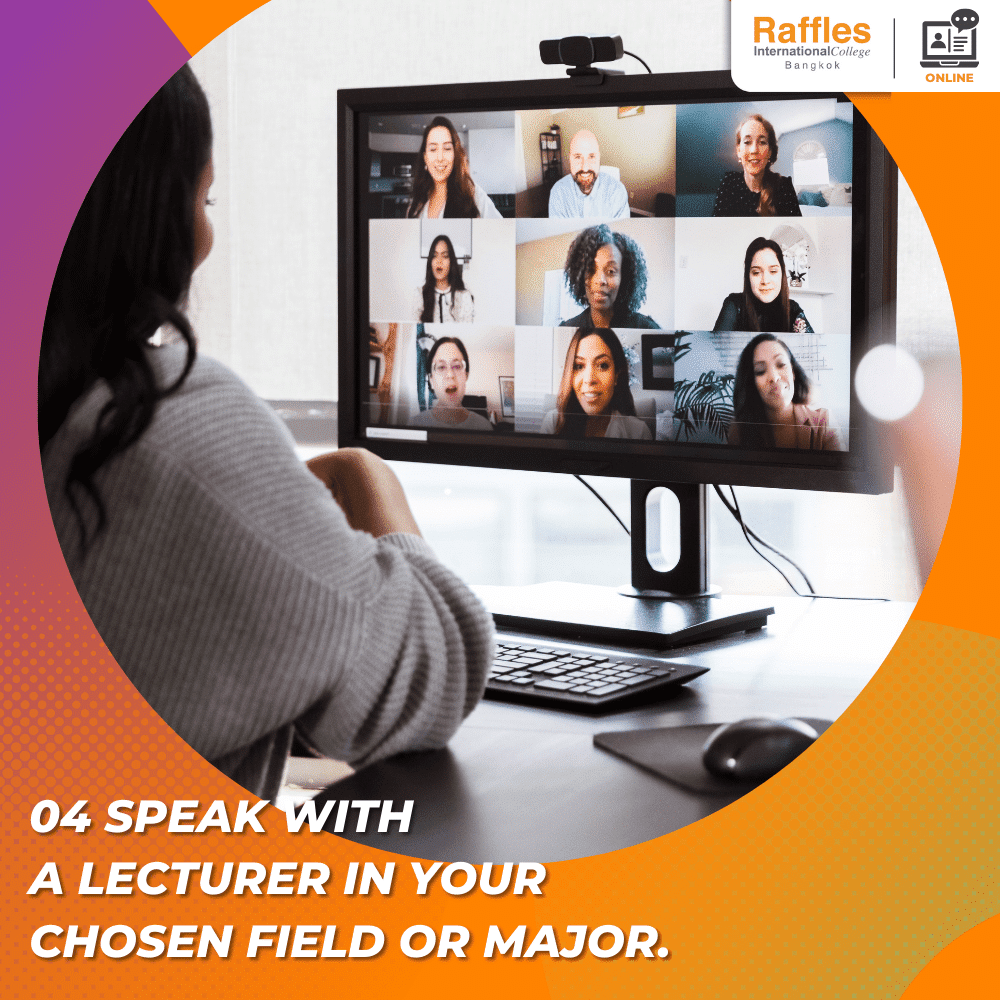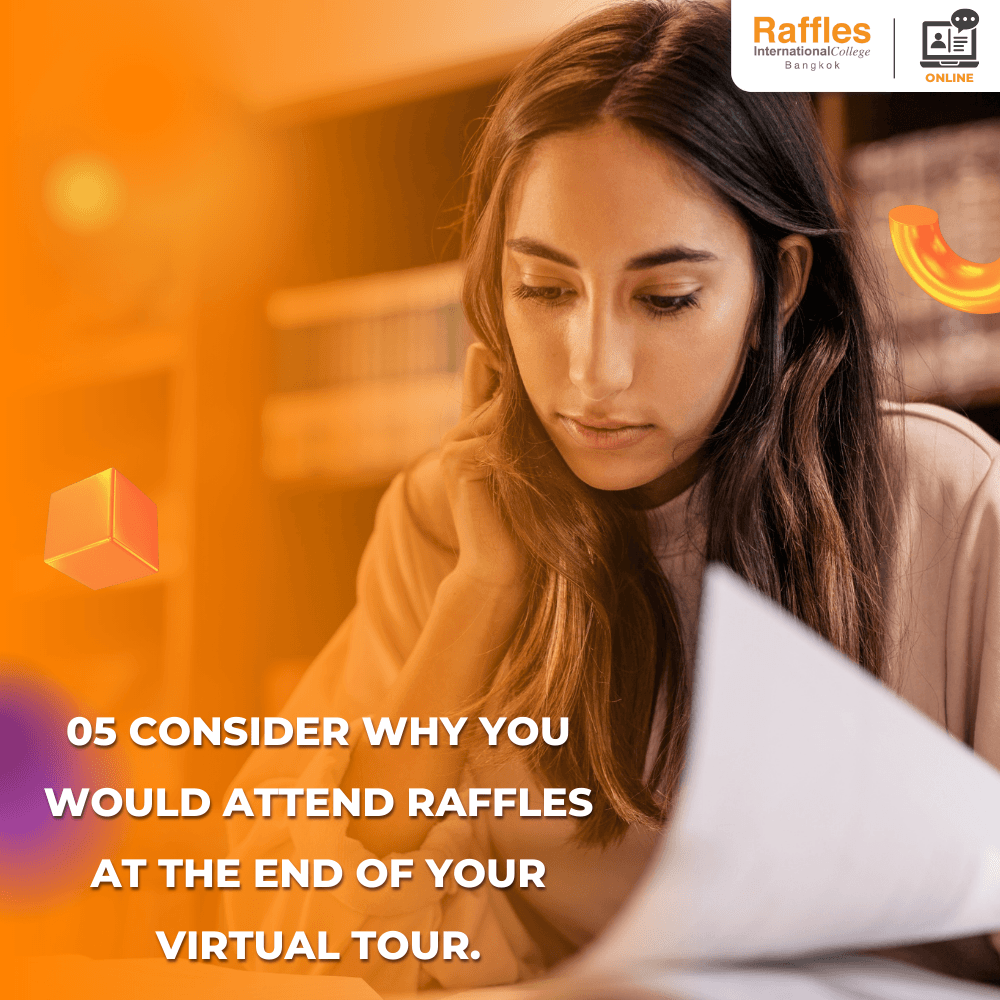 Business Programmes at Raffles
Even though Raffles is known for being a top design institution, we value business skills in all areas of study. We provide business programmes to our students at Raffles International College Bangkok so that they can learn directly from outstanding leaders in the business sector.
What makes business at Raffles so unique is that you can earn a bachelor's degree in only 2.5 years. Should you choose a business degree, you can begin your career and start generating income much sooner than others of your same age.
Let's look at what we offer, what you can study, and what your career opportunities are.
Entrepreneurship and Small Business Operation
This course provides students with critical entrepreneurship and innovation concepts and principles so that they can facilitate, lead, and implement entrepreneurial projects and run a small business operation. The students are guided through different stages of transforming an idea or concept into an innovation, invention, or business proposition so that they can develop, launch, and manage new products and services successfully. The students are taught to apply analytical and innovative thinking to integrate the different functional areas of a venture into a business plan, which is an important deliverable of this programme.
Business Consultant
Marketing Manager
Sales Manager
Public Relations Manager
Financial Advisor
Management Analyst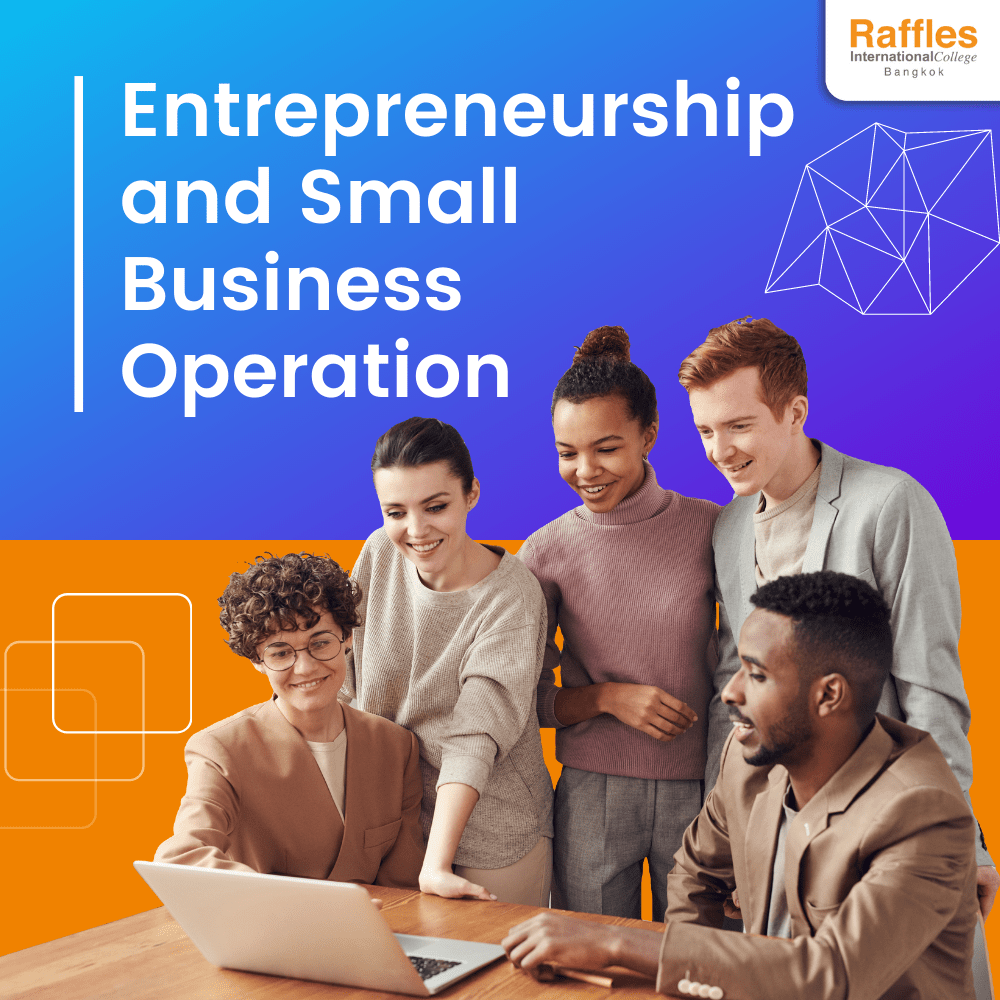 This specialisation will ensure that graduates are equipped with the necessary knowledge and skills to meet challenges in the ever-changing local and global marketing environments.
Students will learn how to apply their knowledge and skills to different real-world scenarios through case studies and project-based methods. Graduates will be well placed to meet the demands of the dynamic marketing world.
Advertising Director
Brand Director
Digital Marketing Director
Internet Marketing Director
Publicity Director
Marketing Manager
Project Manager
Market Research Manager
Product Manager
Marketing Consultant
Media Buyer
P.R Consultant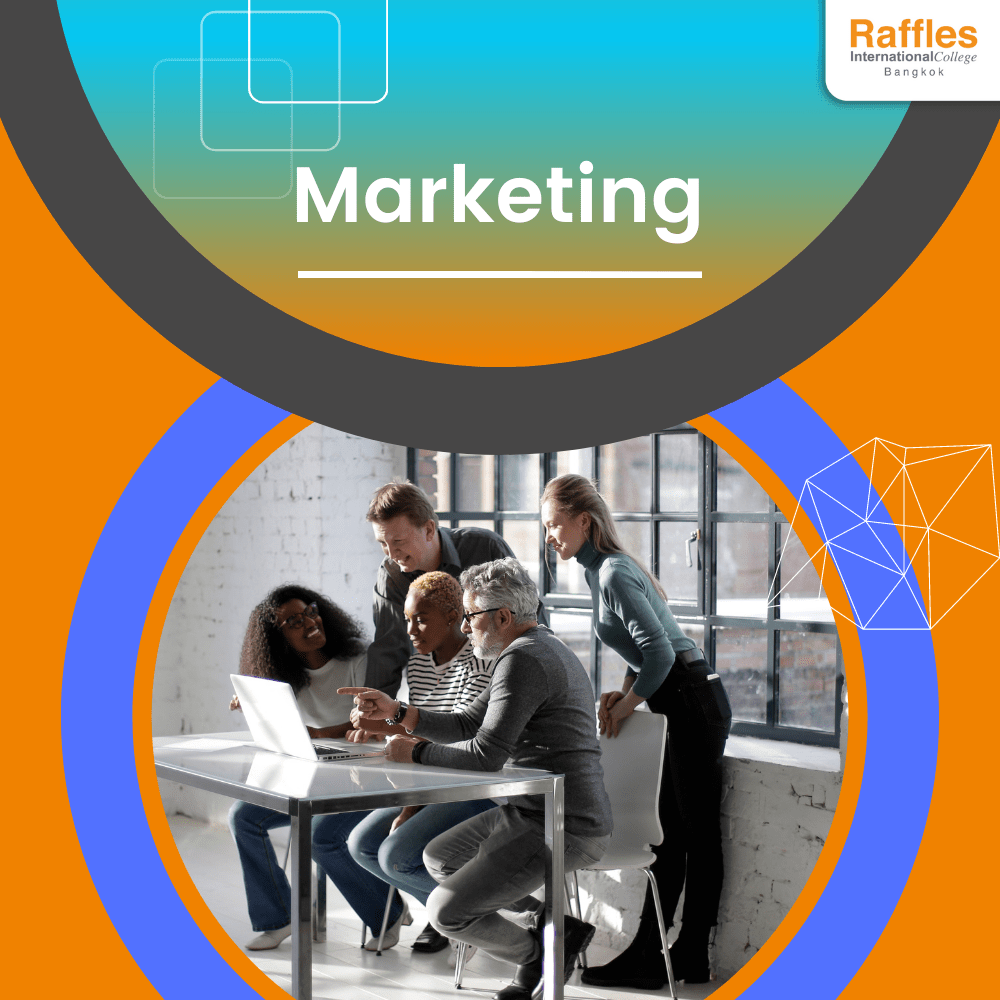 Tourism & Hospitality Management
The course enables students to gain an in-depth understanding of the tourism and hospitality industry. They are provided with broad-based training on the industry's multiple facets. Students also have opportunities to take cross-discipline modules, thus enjoying greater flexibility and versatility in their academic and career pathways.
Hotel Manager

Restaurant Manager

Entertainment Manager
Event Planner
Travel Consultant
Conference centre manager
Customer service manager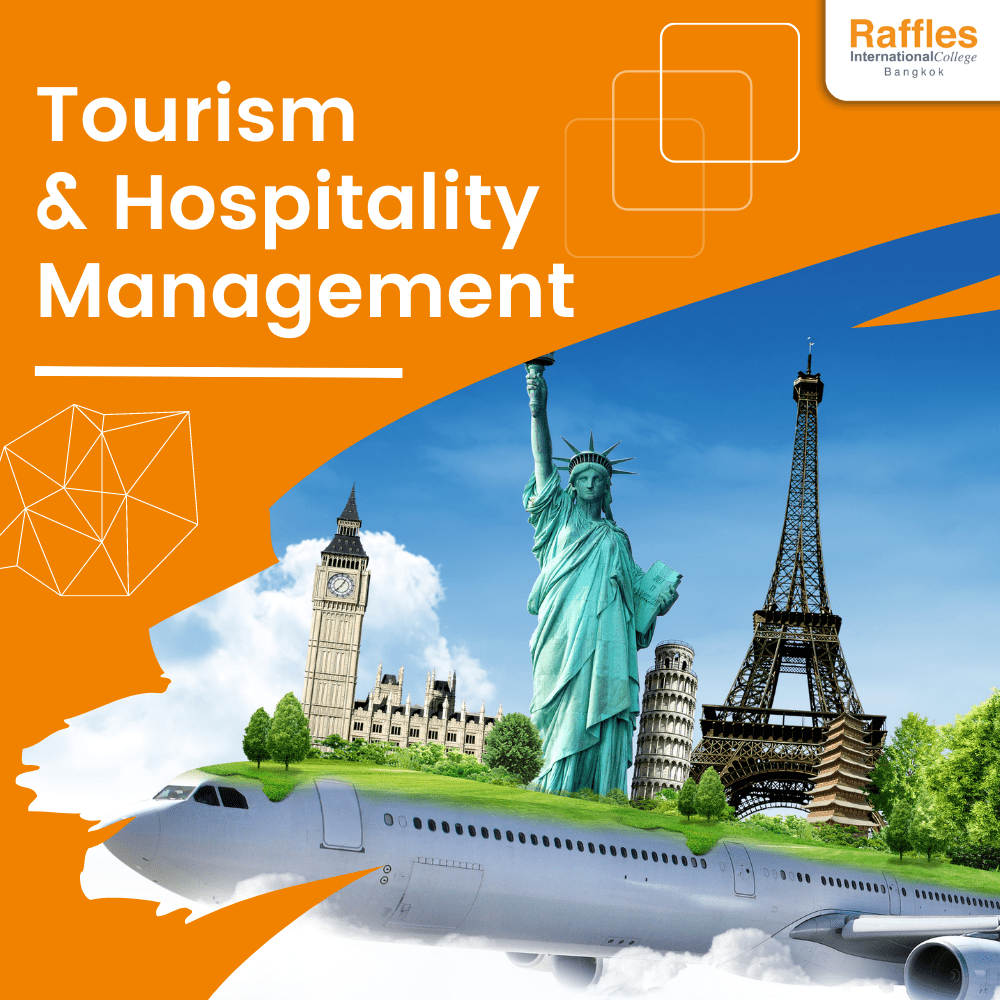 Supply Chain & Logistic Operations
This course equips students with advanced knowledge and practical skills in logistics operations and supply chain management, including areas such as shipping and terminal operations; inventory control; materials management; regulations for international operations; as well as management techniques, best practices, and many more. With the increasing globalisation and the importance of highly-performing value chains, logistics management has become of utmost importance in modern business.
Entrepreneur
Operations Director
Materials Management Director
Transportation and Logistics
Regional Logistics Operations Manager
Purchasing Manager
Procurement Analyst
Aviation Program Leader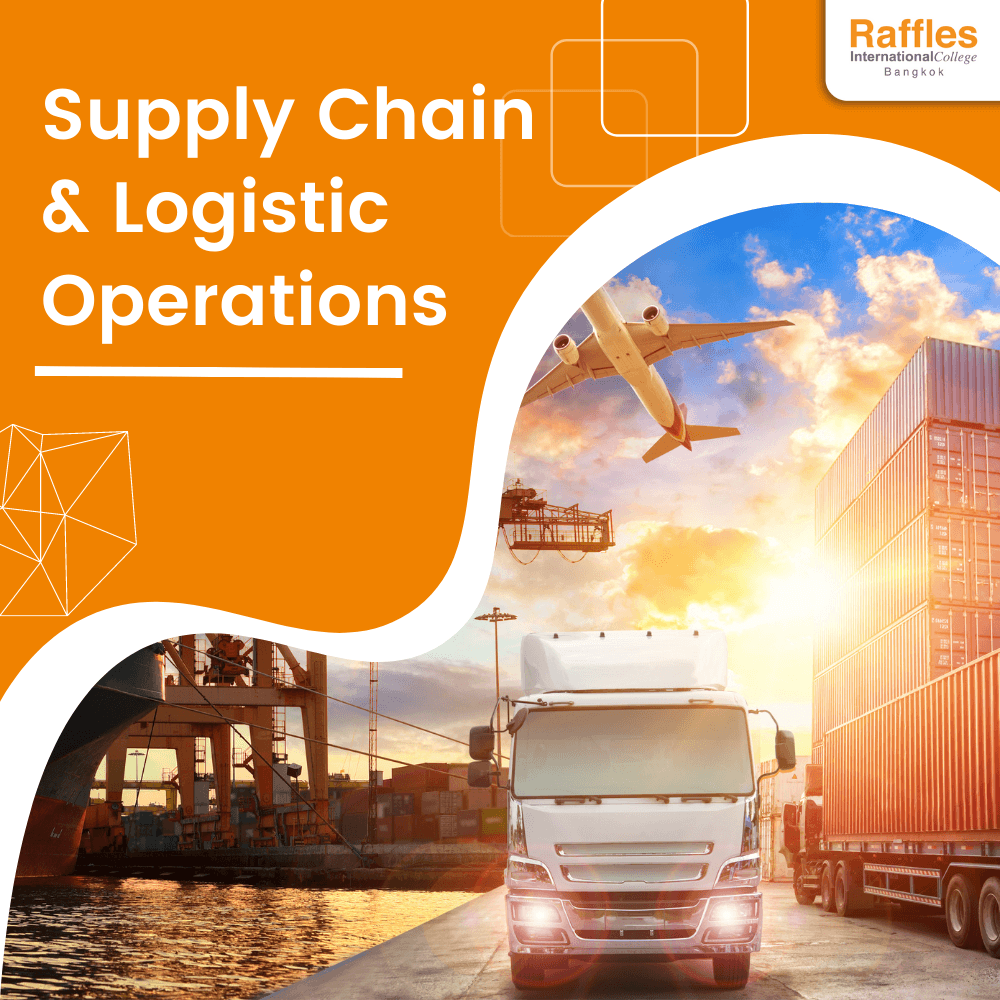 The programme is to develop competency in applying accounting best practices, problem solving, communication, and critical thinking. Graduates will have developed and be able to demonstrate knowledge of the underlying concepts and principles in accounting and practical skills in accounting based on industry best practices. The ability to talk about the results of their research or work in a clear and reliable way, with arguments that are well-organized and make sense, and the ability to manage their time well. Qualities and transferable skills are necessary for employment requiring the exercise of some personal responsibility.
Public Accountants
Finance Managers
Auditor
Financial Controllers
Financial and Management Accountant
Financial Controllers
Investment and Portfolio Managers and Administrators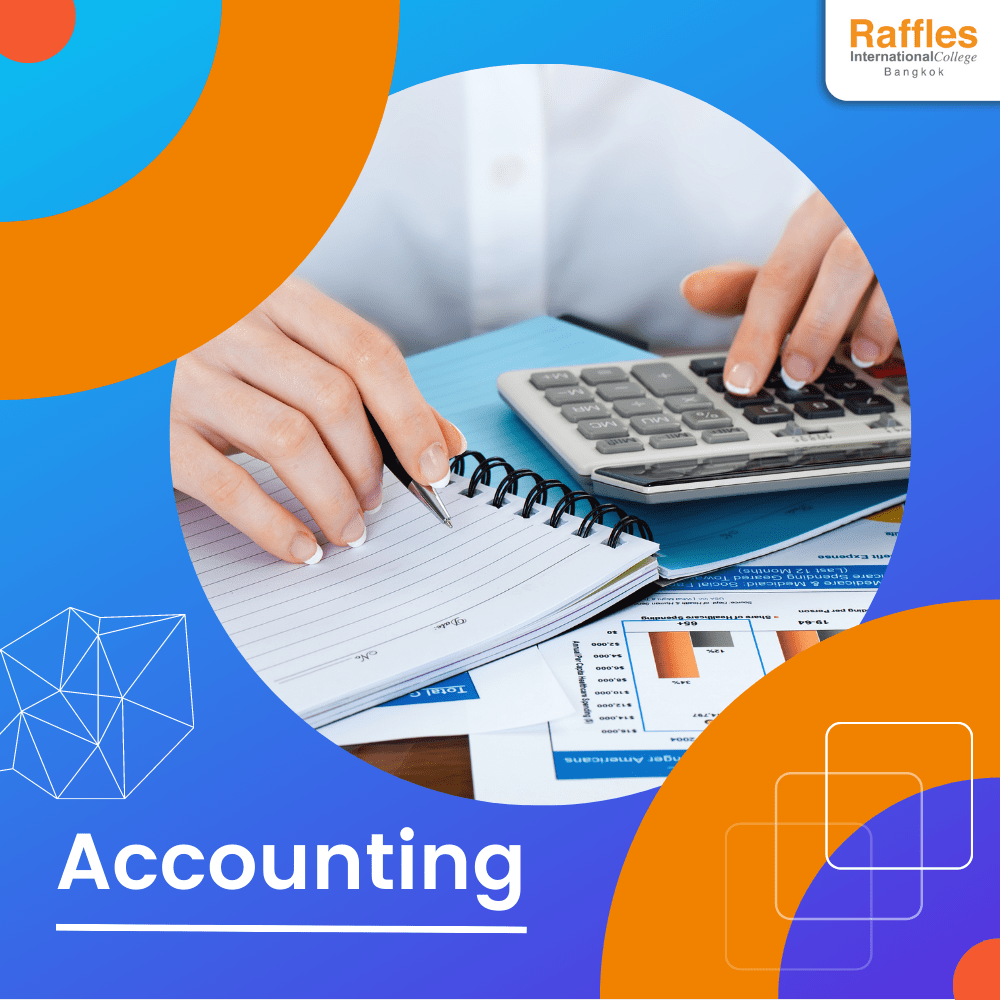 The programme provides advanced knowledge and practical skills in finance. Develop competency in applying financial best practices, problem solving, communication, and critical thinking. Graduates will have developed and be able to demonstrate knowledge of the underlying concepts and principles in finance. Practical skills in finance based on industry best practices. The ability to communicate the results of their study or work accurately and reliably, with structured and coherent arguments and effective time management. Qualities and transferable skills are necessary for employment requiring the exercise of some personal responsibility
Financial Planner
Financial Analyst
Investor Relations Associate
Budget Analyst
Actuary
Accountant
Credit Analyst
Commercial Real Estate Agent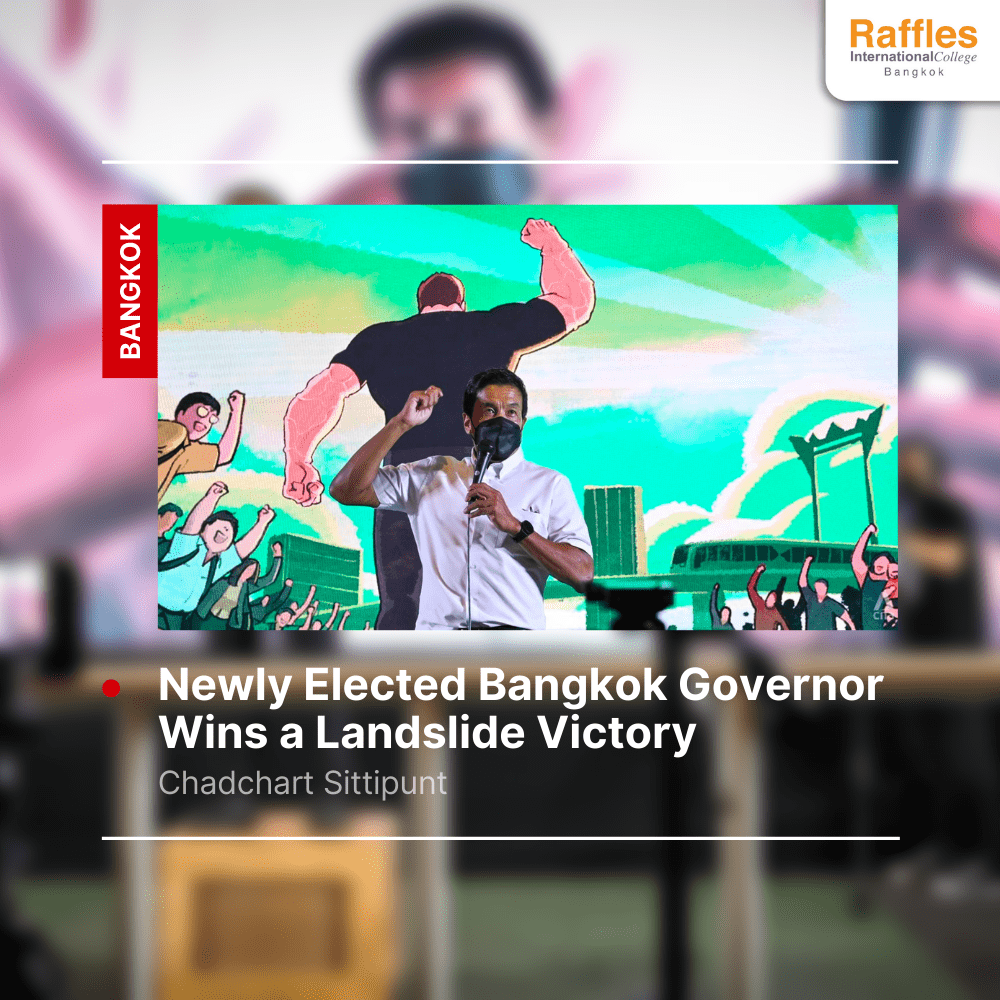 Newly Elected Bangkok Governor Wins a Landslide Victory
Chadchart Sittipunt has won the election for Bangkok governor, awaiting an official announcement from the Election Commission. Out of 2.6 million ballots counted, Mr. Chadchart received 1,386,215 votes, compared to Mr. Suchatvee's 254,341 votes and Wiroj Lakkhanaadisorn's 253,851.
On Sunday, 60.73 percent of the 4.4 million eligible voters cast ballots. From 8 a.m. to 5 p.m., voters were polled for nine hours.
"If I have a chance to become Bangkok governor, if the Election Commission officially announces it, I'm ready to be governor for everyone", Chadchart stated in a speech outside his central Bangkok campaign headquarters on Sunday night.
Former transport minister, engineer, and university lecturer, the 55-year-old politician has spent the last two years preparing for this election.
Chadchart was backed by a network of over 10,000 volunteers, scholars, and experts from 50 Bangkok districts during his campaign. They have been involved in almost 200 policy ideas.
In addition to electing a new governor, Bangkok residents also voted for 50 local members to lead the Bangkok Metropolitan Council.
The opposition Pheu Thai Party gained 19 local seats, followed by the Move Forward Party with 14 seats and the Democrat Party with nine seats.