Tourism & Hospitality Management

Tourism & Hospitality Management
The course enables students to gain an in-depth understanding of the tourism and hospitality industry. They are provided with broad-based training on the industry's multiple facets. Students also have opportunities to take cross-discipline modules, thus enjoying greater flexibility and versatility in their academic and career pathways.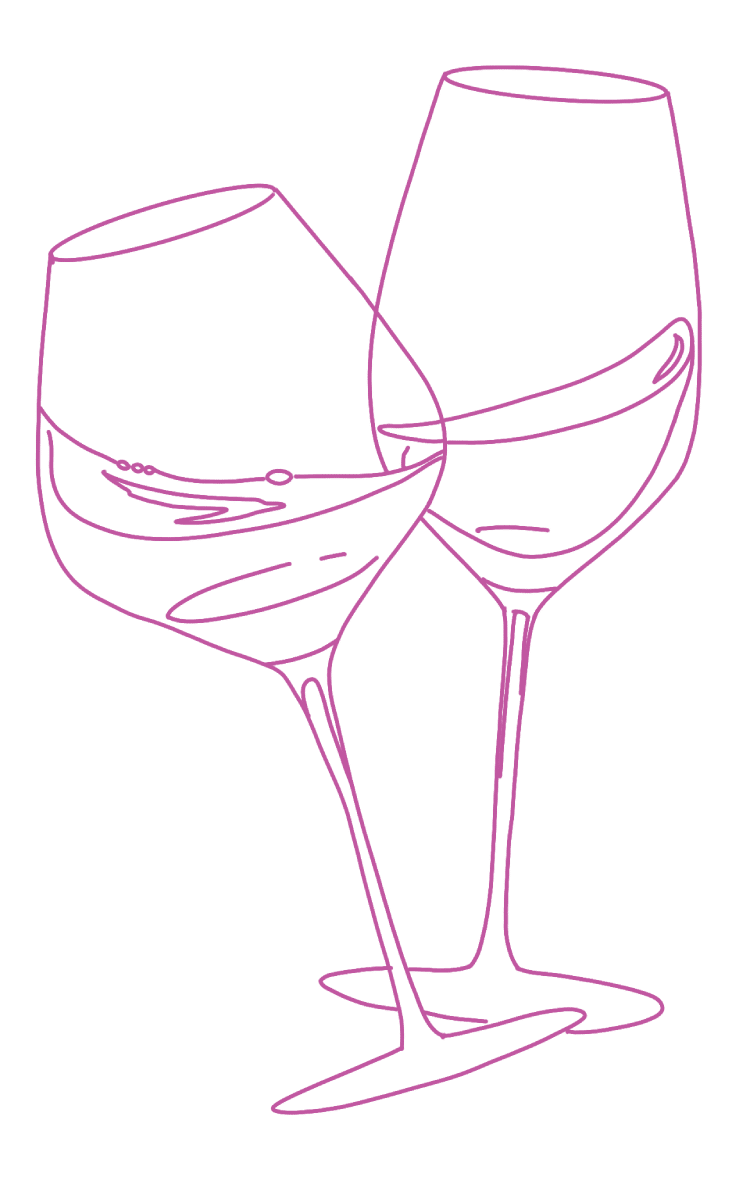 Hotel Manager

Restaurant Manager

Entertainment Manager

Event Planner

Travel Consultant

Conference centre manager

Customer service manager
Bachelor of Business Administration (Honours)
Management Specialisation
Tourism and Hospitality Management
Consumer Behaviour
Introduction to Tourism and Hospitality
This module provides students with a macro view of the tourism and hospitality industry, its history, structure, transportation, travel, and the various key sectors of the industry. It also provides current information on products, procedures, technology and careers in the industry. The module will also equip the students with knowledge to understand and explore the working relationships among the various sectors within the industry.
Geography of Travel
This module teaches knowledge about key tourism destinations worldwide, international travel patterns and the inter-relationship between tourism and geography. During the course, countries on all continents will be examined in regard to their physical, climatic, social and cultural features.
Market Research
This module introduces the students to the basic elements of market research for strategic decision making. Students will learn how to develop a research project through the selection and application of appropriate quantitative and qualitative research methods.
Front Desk Management
Module Aims This module analyzes hotel front office positions and the procedures involved in reservation, registration, accounting for and checking our guests, and principles and practices of night auditing.
Business Analytics
The recent explosion of digital data provides increasingly more opportunities for organizations to make data-driven decisions. Business analytics is the intersection of business, statistics, and technology, offering new opportunities for a competitive advantage. It unlocks the predictive potential of data analysis to improve operational efficiency, strategic management, and financial performance. The module aims to foster analytical and statistical thinking in business and management so that students are able to make informed decisions under uncertainty in real business settings. Students are trained to understand the need for data, the importance of data production, the omnipresence of variability, and the quantification and explanation of variability.
Meetings Incentives Conventions and Exhibitions
This module gives the students a good insight of the importance of MICE in the tourism and hospitality industry. Topics that will be covered in this specific sector of the industry include the following: history, structure, different players of the MICE industry, technology, types of events and special requirements, scope of the MICE industry and sponsorship.
Travel and Tour Operations
This module deals with the role of tour operators and travel agencies within the tourism industry and the services they provide. It serves to teach students about key topics such as itinerary planning, costing, tour design, destination research as well as operational issues, allowing the students to design attractive tour packages in an effective and efficient manner.
Bachelor of Fashion Design (Honours)
The Global Airline Industry
This module focuses on providing an understanding of the global airline industry and introducing the students to the complex environment airlines operate in. It illuminates historical developments in the aviation industry, examines key operational changes for airlines facing global expectation, and evaluates current and future developments. Students also gain insight into the characteristics of airports and their operation.
Sustainable Tourism
The module examines the way to develop tourism for local communities in a sustainable manner, especially those in developing countries. The module also investigates different kinds of tourism impact, especially focusing on economic, socio-cultural and environmental impacts, and explores the ways to enhance positive impacts of tourism and mitigate negative impacts of tourism in order to conserve cultural and natural heritages in local communities for the future generations.
Visitors Attraction Management
This module enables students to develop an understanding of the many types of visitor attractions that play a major role in the tourism and hospitality industry. It also presents different ways of developing and managing visitor attractions. Students will acquire skills in understanding visitor attractions better and marketing its products and services to the final consumers. The module examines the factors that contribute to the success of visitor attractions. It has also included the latest issues in this constantly changing sector of the tourism industry. Students will explore theories and concepts through a range of examples and case studies.
Project Management
The aim of this module is to provide insights into selected key areas of project management to enable student to work within or to lead a project team. Students will be able to define a project, its characteristics and the role of the project manager. They will also understand the various approaches to problem-solving, through the analysis and presentation of views on project problems / situations.
Managing Food and Beverage Operations
The aim of this module is to furnish the student with the operational management principles for successful food and beverage businesses. Students will develop a comprehensive foundation in the discipline of food and beverage management.
Hotel Room Division Management
The overall aim of this module is to provide an understanding of the essentials of Rooms Division Management. The module aims to help you acquire the basic skills necessary for the operations, as well as the management analysis needed for successful management of rooms division. An additional aim is to develop generic graduates' skills and abilities as it relates to the Rooms Division Department within a hotel/resort.
Contemporary Issues in Travel and Hospitality Industry
The module will enable the student to fully understand and appreciate the extensive range of contemporary issues facing hospitality organisations across the world. It thus provides a structured and detailed examination of issues pertaining to, for example, industry structure and supply, demographic trends and demand, business environments and sustainability, the emerging technologies and distribution, and social and cultural change in relation to the labour market. Moreover, it enhances the student"s ability to critically review and evaluate the impacts of such issues and trends upon the international hospitality business.
Business Portfolio
This module aims to provide students with the necessary skills to showcase their Business Portfolio. Self-promotion is critical to success in the 21st century and this concept of self-marketing forms the basis of the module. Students will prepare a text/graphic based Business Portfolio Report (hardcopy and softcopy) with different forms of self-marketing, such as handing out assignment summaries, marketing projects and all other accomplishments and special skills – based on their achievements at Raffles and on their own personality. The Business Portfolio Report will demonstrate their value to their potential employers, highlight student's work readiness and eligibility for admission to an organization.
Bachelor of Fashion Design (Honours)
Business Mathematics
The module is designed to enable students to learn and apply mathematics skills in business
Consumer Behaviour
This module provides the student with an awareness of the ways in which the social sciences can assist in developing an understanding of individual consumers. The subject introduces the students to the key principles and concepts used by marketers to analyze and respond to consumer needs and demands. Students will then apply core marketing principles, internal and external factors that influence consumer behaviour to marketing decision making.
Ethics and Organization
This module explores some of the ethical and human rights issues confronting contemporary organisations. In the module, the main ethical perspectives adopted by individuals and organisations are considered.
Quantitative Methods
This module provides students with a conceptual understanding of the use or quantitative methods in the management decision-making. The many quantitative methods are explained – including how they work – and students will be shown how decision makers apply these methods and interpret data.
Macroeconomics
This module provides insights into the analysis of contemporary economic events and enables students with skills to assess the likely trends in macroeconomic variables that will facilitate decision making.
Managerial Accounting
This module aims to develop knowledge and understanding of the importance of performing and analyzing cost and quantitative information to support management planning and decision-making in a variety of business contexts
Leadership and Innovations
This module introduces students to traditional and modern concepts of leadership, and focuses on skill and knowledge development and organizational operations, effectiveness and competition, and social responsibilities.
Lean Six Sigma Management
This module aims to introduce the effective deployment of a Lean Six Sigma initiative which can save an organisation time and money, and improve customer satisfaction.
Cross Cultural Communication
The module focuses on culture and management, organisation and communication with greater emphasis on cross-cultural concepts which contains key ideas from leading theorists, thinkers and practitioners.
IT Management
This module aims to help students to understand the theories and practice of information management and key concepts to understand how information management systems are implemented and managed in the organisations.
Total Quality Management
This modules aims to provide students the knowledge to apply the theories and principles of total quality in the real world.
Final Year Project I
This project is intended to be the culmination of learning undertaken in the Bachelor of Business Administration (Honours) programme through the completion of an appropriate project and a written project report. The project provides an opportunity for students to define and to manage a self-contained task, which requires the use of cognitive, and project management skills. Students will apply concepts and principles learned in other courses to real situations.
Strategic Decision Making
The purpose of this module is to develop within students a holistic understanding of the operation of a business/non-business organization, including its interaction with the environment, its corporate / business and related functional issues.
Entrepreneurship and Small Business
The module aims to encourage and develop in students the entrepreneurial skills required for small business. Students will learn the processes involved in initiating and developing a new business.
Project Management
This module focuses on knowledge, understanding and application of project planning and management principles.
Final Year Project II
This project is intended to be the culmination of learning undertaken in the Bachelor of Business Administration (Honours) programme through the completion of an appropriate project and a written project report. The project provides an opportunity for students to define and to manage a self-contained task, which requires the use of cognitive, and project management skills. Students will apply concepts and principles learned in other courses to real situations.
Additional modules for students with Advanced Diploma in Business (Tourism and Hospitality Management) 

Business Law
This module aims to deliver essential legal information for today's managers and entrepreneurs. Real life examples and case studies motivate the students and puts theory in perspective to provide students the legal context of today's businesses.
Marketing Management
This module emphasizes on the application of marketing mix and how a business develops, distributes, advertises, promotes, prices and sells products and services that satisfy the needs and wants of the consumers it targets, in a manner that is most profitable.