Raffles Online Virtual Open Day 2021

Sunday September 5, 2021 | 13:00 – 14:00 p.m.
Let's join Raffles Online Virtual Open Day on Sunday September 5 , 2021 at 13:00 – 14 : 00 p.m. For anyone who is interested in studying for Bachelor's degree in international programmes here is your chance to learn about design and business programmes at Raffles. You will get to meet our lecturers from Raffles. At the end of the open day there will be games that you can win prizes! Sign up now for free! and we will be sending a link to join the open day via Webinar to your email.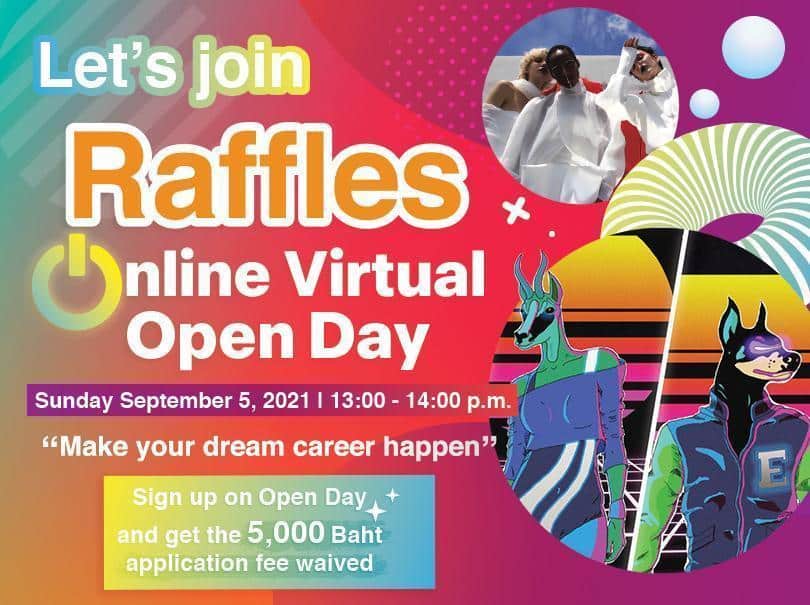 5 Tips for Raffles Virtual Open Day 
Visiting the colleges in which you're interested is an important part of deciding which one is best for you. Whether because you're in the middle of a pandemic or you live in another country, doing so online can be very beneficial. Here are some suggestions for making the most of your virtual visiting day. 
To begin, you can register for Virtual Open Day, an online information session scheduled for Sunday, September 5, 2021 at 1pm (Bangkok Time).
01 Visit our website for further information. 
Knowing the basics of the college beforehand will enable you to make more high-level inquiries about things that aren't readily apparent on the website. Please take a look around our site. Examine the admissions page for information on the application process, deadlines, tuition, and other requirements.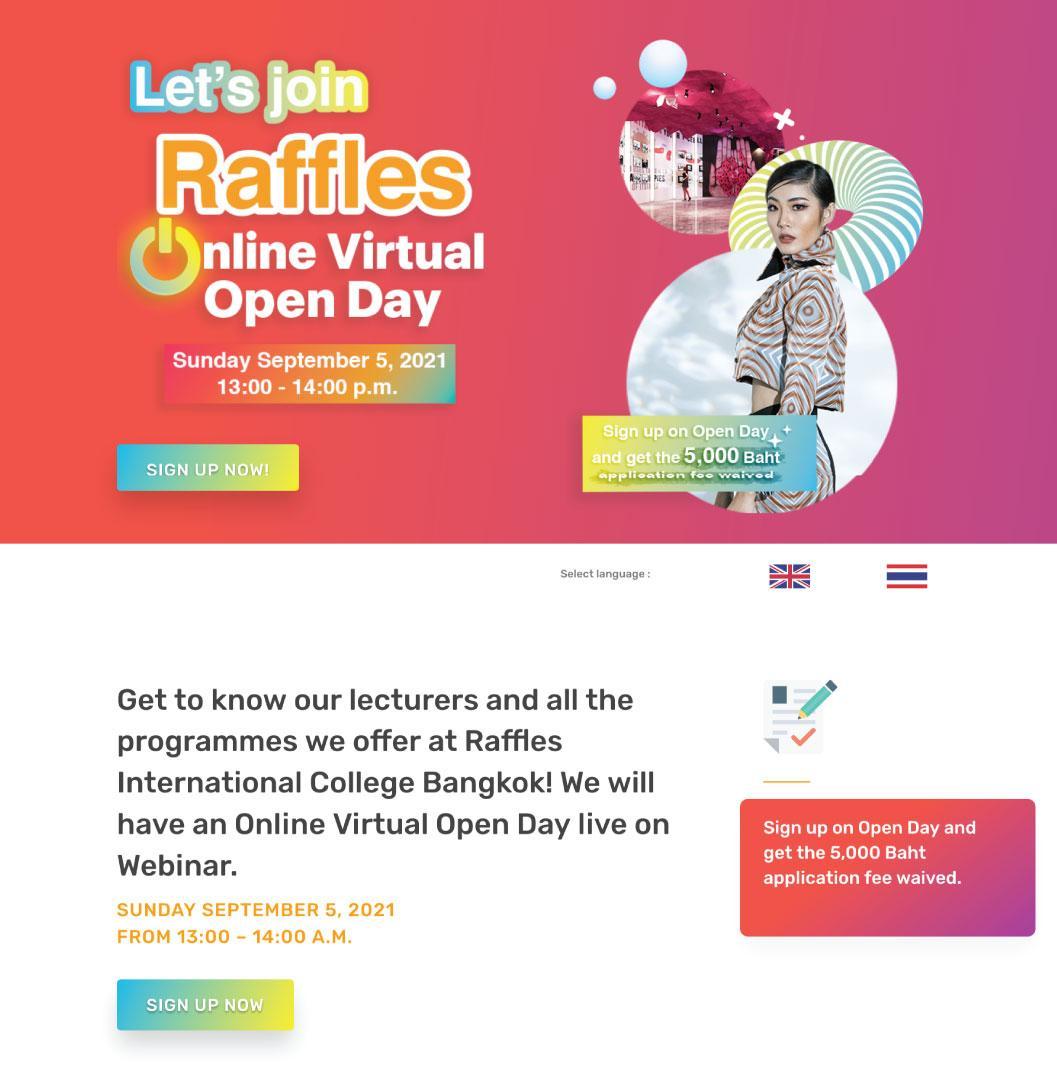 02 Take a look at our social networks. 
You can get real-time information about us by looking at our social media profiles. You can hear about future events, see the latest news, and watch videos featuring interviews with faculty, staff, and students. The following are links to our Facebook, Instagram, and YouTube accounts.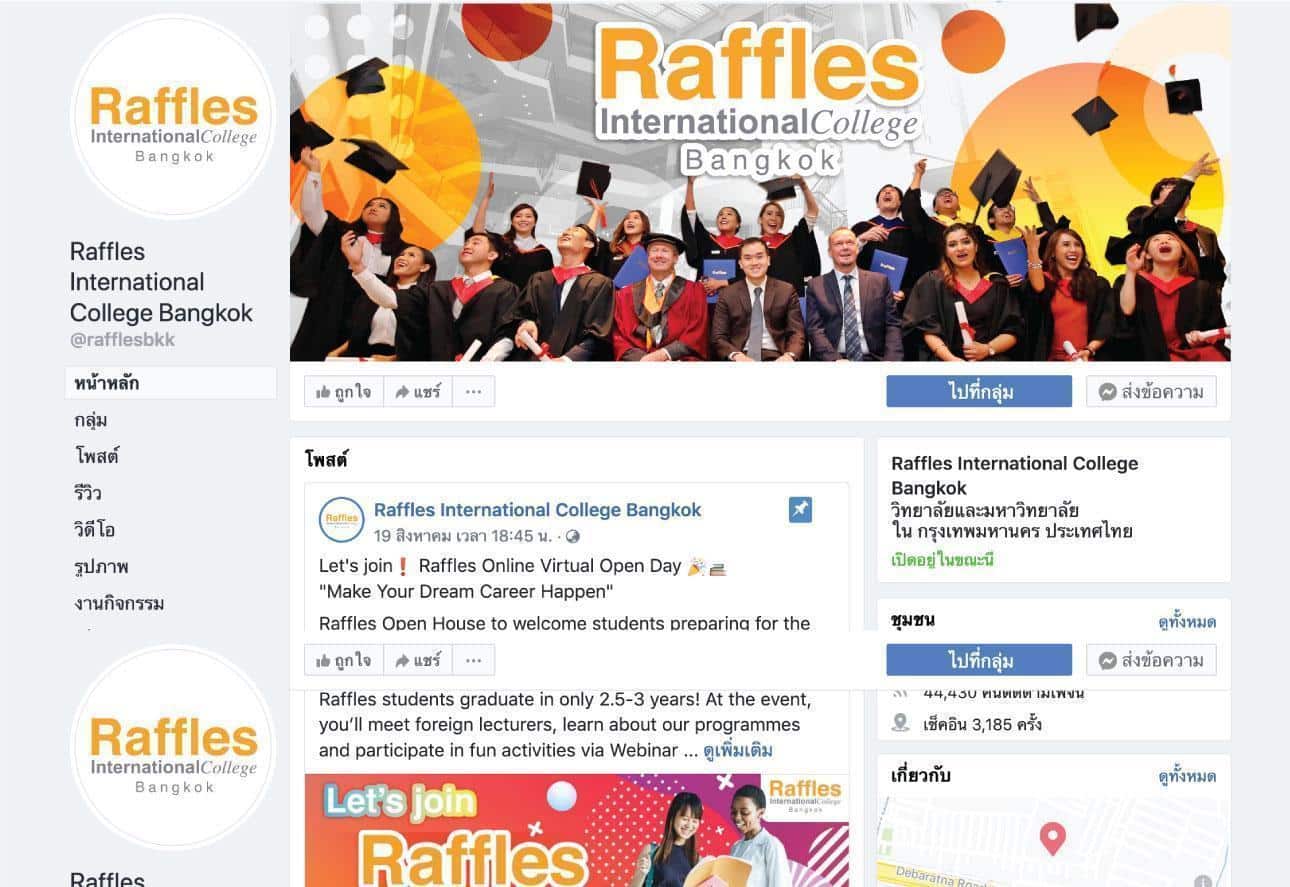 03 Make a list of questions you want to ask.
While many of the basics will be covered during your virtual information session, you might want to gather more detailed information by performing some research. You may start with academics. Find out what programs are available. Then, check out what it's like to be on campus. What is the campus' location? Once you've mastered these basics, you'll be ready to ask more detailed questions during the Q&A section of your virtual information session.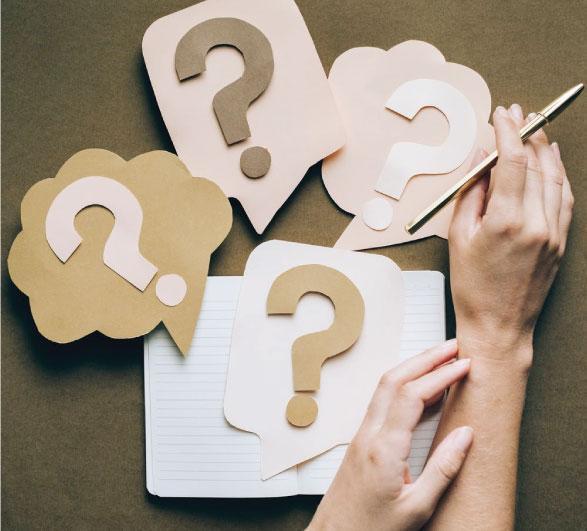 04 Speak with a lecturer in your chosen field or major.
On the day of the session, we will have four speakers, including an Academic Lead, a Programme Director for Fashion Design, a Programme Director for Business, and a Fashion Design Lecturer, as well as a team of educational consultants available to assist you via the chat box.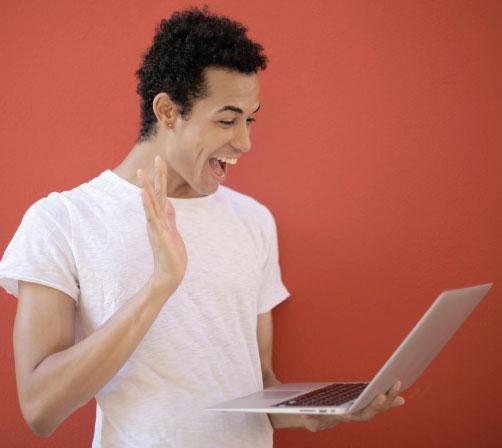 05 Consider why you would attend Raffles at the end of your virtual tour.
It is really fine to be upset that you won't be able to attend an actual college right now because you're living abroad. Parts of that experience can't be recreated. Whether virtual or not, this process is still yours. It's a good time to reflect on who you are and where you'd thrive if you could live anyplace, and it's also a good time to prioritize your needs. Make sure it's comfortable for you, and remember that we're here to help. If you have any queries, contact our educational consultants, and sign up for Raffles' Weekly Bulletin.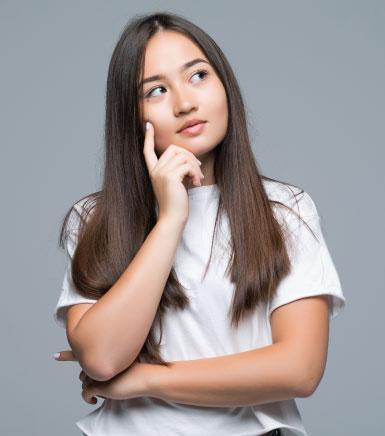 Thailand's Tourism is Steadily Recovering
Phuket Sandbox 7+7 Extension
Since July 1, Phuket has reopened its borders to vaccinated travelers under the "Phuket Sandbox" program, which has been now expanded to include a 7+7-night stay in Phuket and selected areas in Krabi, Phang-Nga, or Surat Thani (Samui Plus program). The expansion was approved on 16 August by Thailand's Centre for COVID-19 Situation Administration (CCSA). 
The "Phuket Sandbox 7+7 Extension" program allows eligible international travelers to reduce their required stay in Phuket from 14 to 7 days, after which they can spend an additional 7 nights in Krabi (Ko Phi Phi, Ko Ngai, or Railay), Phang-Nga (Khao Lak or Ko Yao), or Surat Thani (Samui Plus program – Ko Samui, Ko Pha-ngan)
However, only approved routes and modes of transportation are available for travel from Phuket to the designated areas. Travelers will obtain a "Release Form" from their hotel once they have completed the 7-night extension and are confirmed negative in their third COVID-19 test (conducted on Days 12-13), allowing them to continue their journey to other places in Thailand. 
The Sputnik Vaccine's Approval
Following the CCSA's clearance of the Sputnik V vaccine, tourism authorities inPhuket are anticipating a return of Russian tourists to the island in October.  
Russian tourists have flocked to Phuket for years, with over 1.4 million Russians visiting Phuket in 2019 only. In addition to the 20 million Russians who received the Sputnik V vaccination, the vaccine was also given to almost 3.7 billion people in 69 countries throughout the world, including potential markets such as Vietnam.
The Tourism Authority of Thailand (TAT) will continue to work on travel bubble discussions with Vietnam, Hong Kong, Singapore, and South Korea, as well as finding other prospective Eastern region countries to join the extension program in the near future.
For additional information and assistance relating to Thailand's tourism, contact the TAT Contact Centre 1672 or Tourist Police 1155.