Crisis Changes Lifestyle by Jules Nattha Soontornvinate
On March 15th, 2022, Raffles International College and Assumption University hosted an online seminar on the topic "Best Normal – Mega Project Design in the New Normal" with two guest speakers: Young Wei-Yang Chiu, the founder of Quality Innovation United, and Jules Nattha Soontornvinate, the founder of Double V Space and alumnus of Raffles' Interior Design program. This article recaps the first part of that session.
Jules gave a lecture entitled "Crisis Changes Lifestyle" in which she shared her experience with recent clients' briefs, explaining household demands and her perspective as an Interior Designer working in the new normal lifestyle.
PETS!
"As an interior designer, I am always paying attention to the client's needs and what is the latest trend," she said. She noted that because people are spending more time at home, there's a renewed focus on household pets. "I used to have rabbits, but because I work late and get home late, he did not eat until I returned home," she added.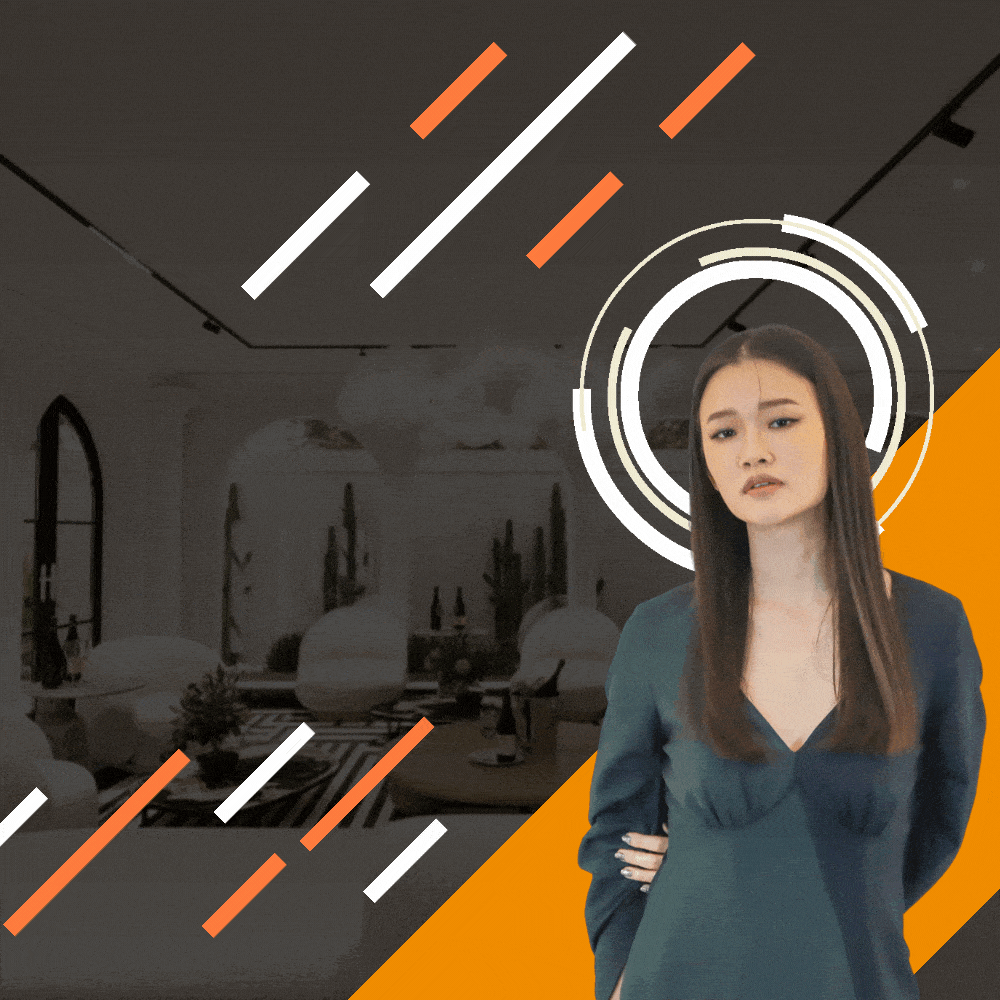 It used to be particularly difficult for people who work to care for their pets. Life has changed since the pandemic. People may live with their pets during the day since they can work from home, and there are many jobs that can be done from home, such as YouTubers and influencers. "This is what I will tell you: we are not going out anymore, but we are bringing everything into our homes," she said.
People no longer share pools or fitness spaces, so shared spaces like clubhouses are no longer in demand. A pool table, for example, is something that many of Jules' clients ask for in their houses. People used to go to clubs or restaurants with their friends to have fun. Now, they want to design their own fun zone in their home. "My client converted the garage into a private clubhouse, and they invite their friends to hang out and enjoy the private zone with them. They also have a bar on the site. They have a dining table where the chef may come and set up the chef's table for them."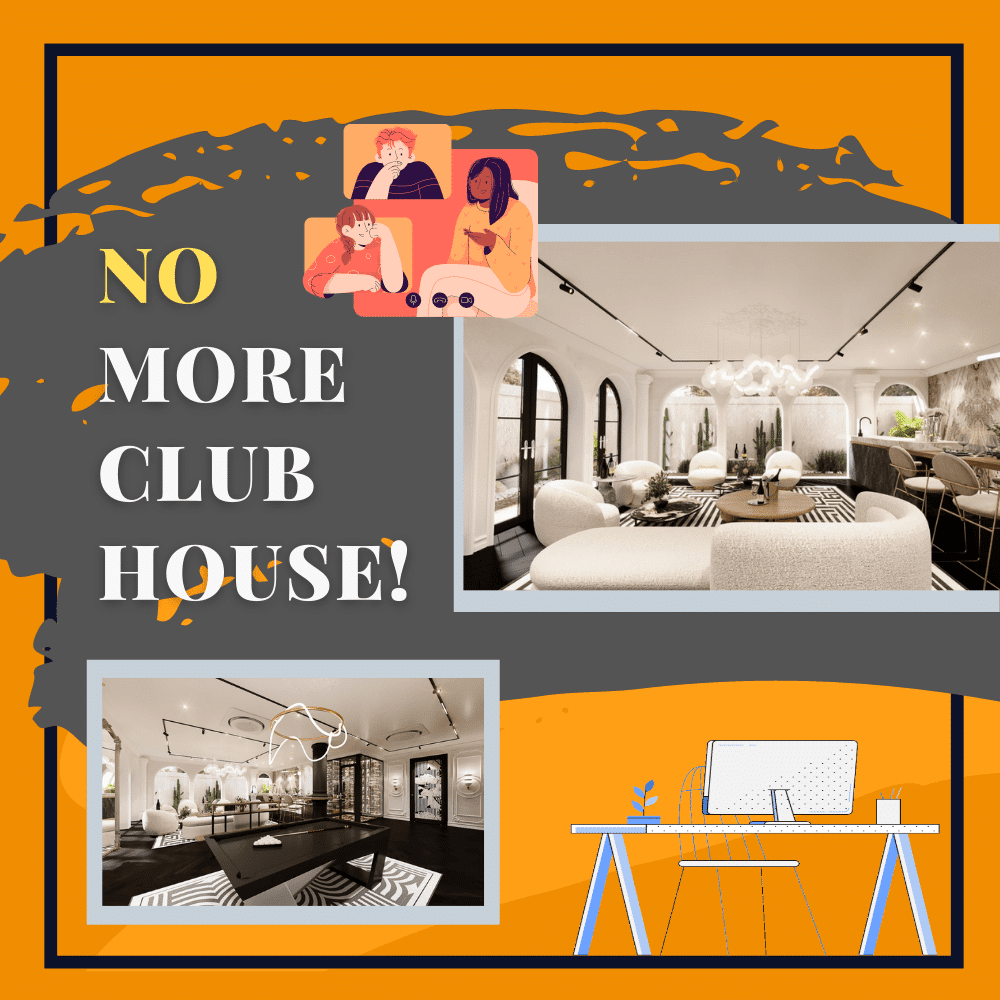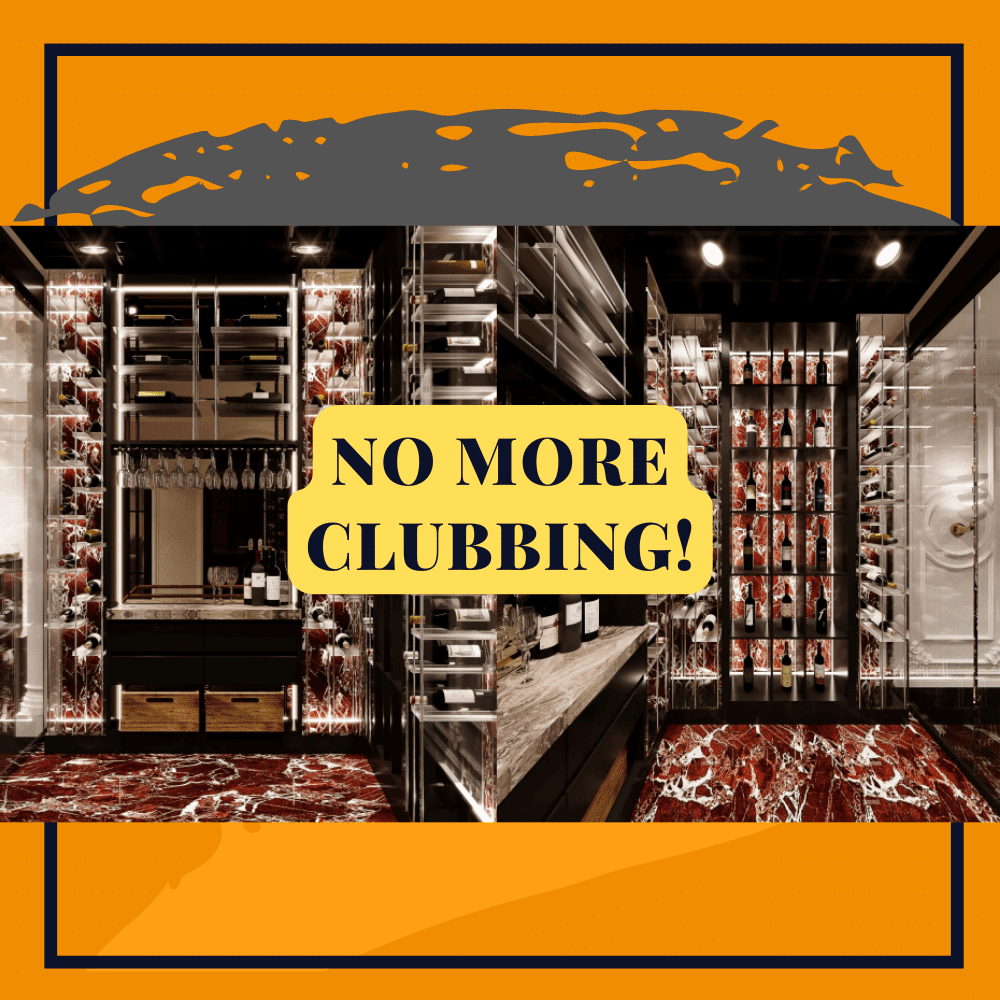 Clubs were completely shuttered during the pandemic. So, people bought their own karaoke machines and bars to set up at home. One of her clients requested a wine cellar room, which is often found in restaurants but is increasingly being built in people's houses to store expensive wines. There will be fewer beauty salons because hairdressers or masseuses can come to their clients' houses, where they now have hair-washing stations and massage beds. 
"In the case of one of my clients, she wanted an art room initially because she loved painting. I appreciate her brief, but I would like her to go back and write down her lifestyle, everything she has done over the last week," Jules explained. It turned out that her client did a lot of massages and goes to the salon every day, so she changed the art room to the spa room instead. This was a perfect decision for this house. As a result, this is a great technique for designers or owners to check in with themselves before deciding on changes. "Instead of just following in the footsteps of others, what do you really need in your houses?"
Kids like playing, but many parents will not allow them to go to the public playground for the time being because they are not as careful as adults. They are less aware of how Covid-19 impacts them. So, parents are making their own safe environments at home. These spaces make houses lovelier with smart storage and design. "Creating kids' rooms is something we have been asked to do a lot."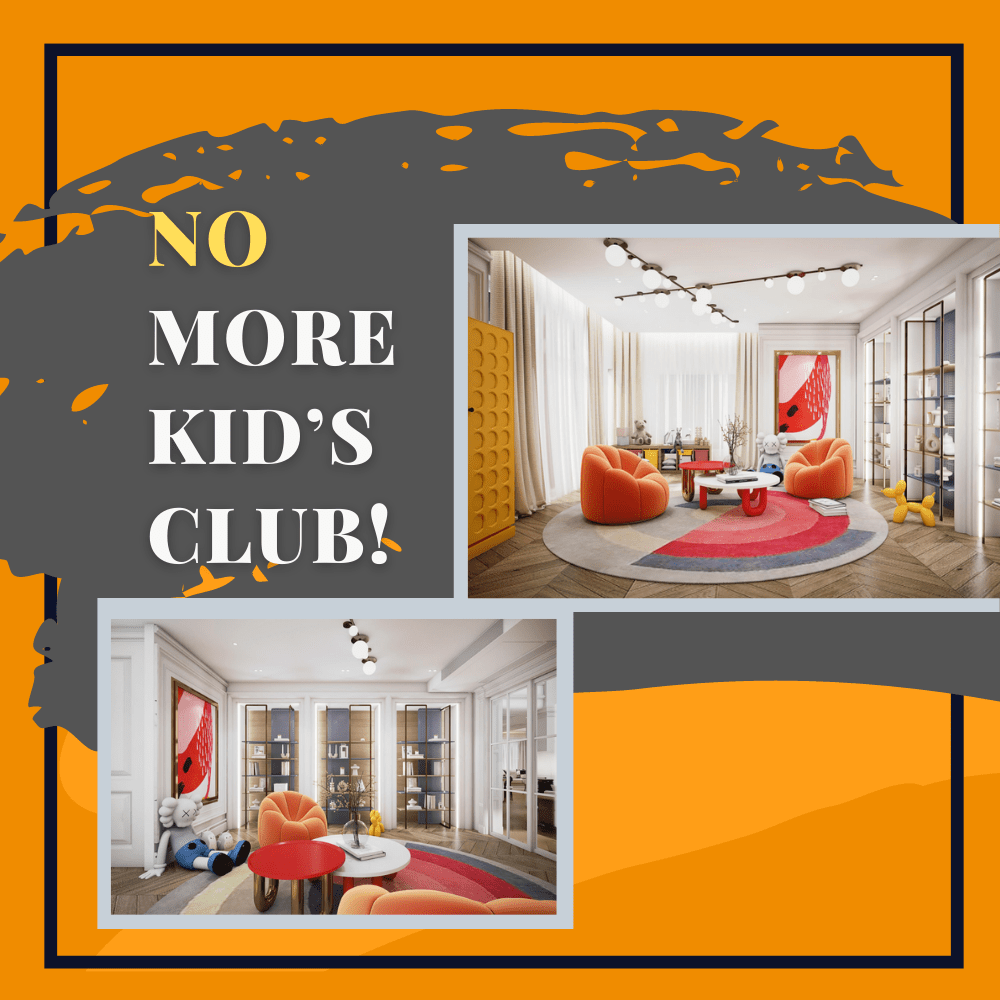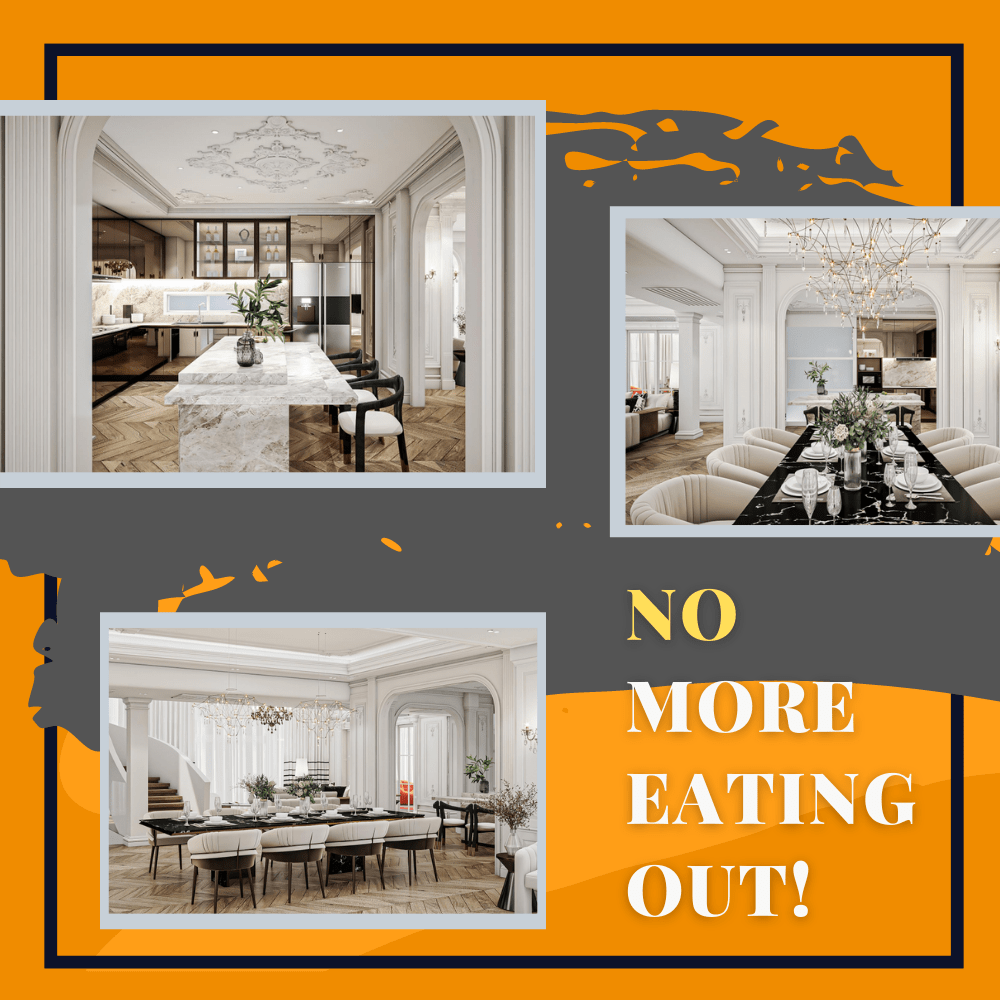 There have already been five lockdowns in Thailand. As a solution, people decided to eat at home. They invite chefs to prepare meals for them at home. Before, a family of four would simply want a four-seat table; but now, they will request an eight-seat table instead. They want their friends to come over and join in as well.
"One of the projects I worked on was a great deal of fun. My client is a loving couple with twin children and I got the request for a room where they can relax and enjoy their couple life away from their children." The room is based on the film 50 Shades of Grey. This room is just behind the master bedroom, so the parents can enjoy their love life at home and save their adult toys from children. This was an interesting project.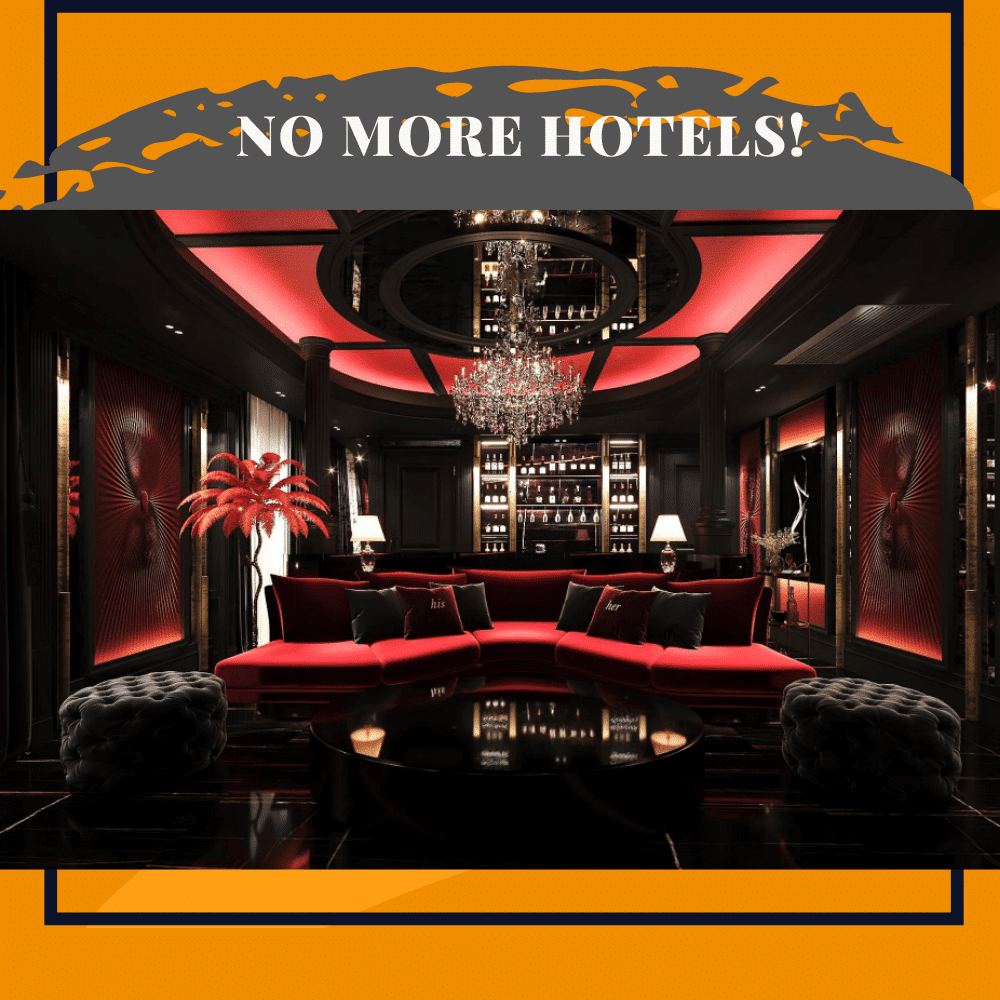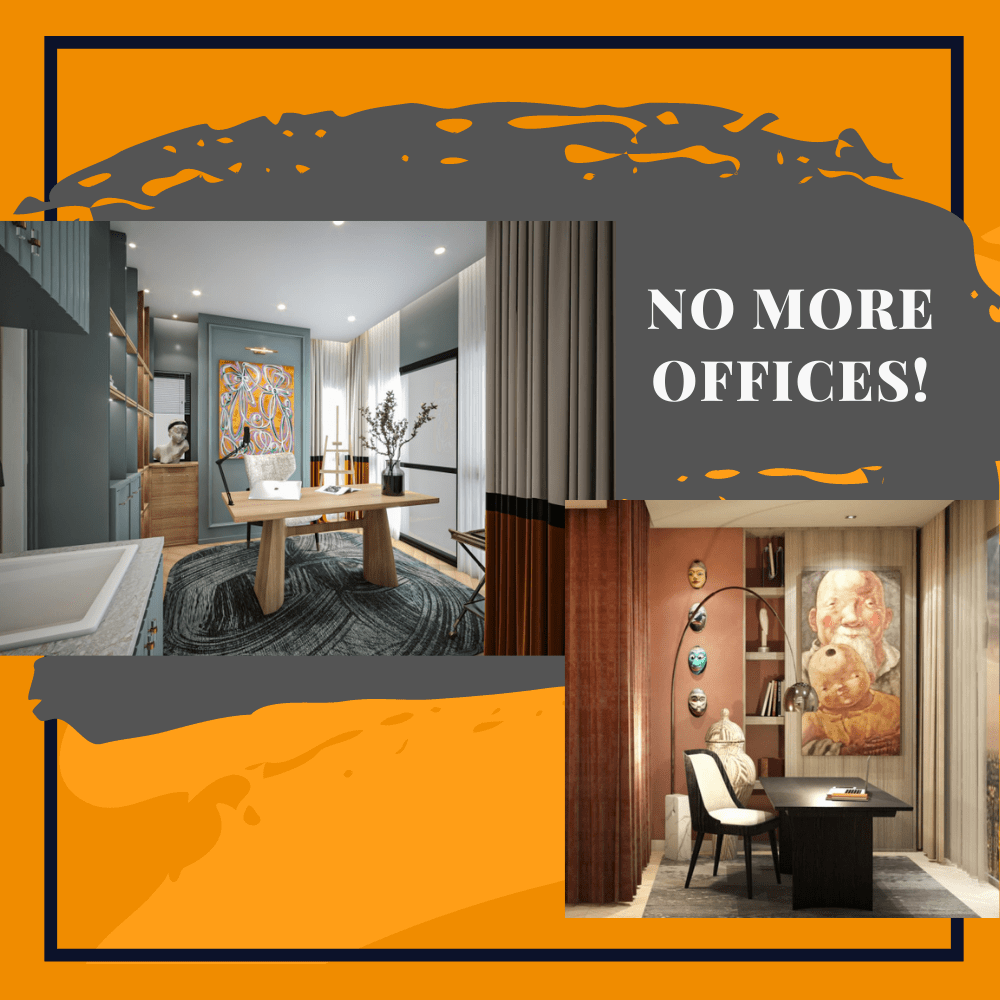 Because many people work from home these days, this is the most common request Jules has gotten. People require space in their homes that allows them to work collaboratively with other team members. Even couples who want to work from home together can do so. There are many unique styles available, ranging from ultra-modern luxury to very artistic, natural, and vintage.
People can now have their own personal safe room at home to store their valuables. One of her clients asked for a store room for their gun collection. They need to keep the guns in the house safe, so she designed a safe room for them.
In Thailand, even going to the golf course is banned during the pandemic. Therefore, bring the golf course to your home. Jules posted the idea on her company's Facebook page, and it turns out that a lot of people are interested in knowing more about it. It is a strong trend in Thailand right now.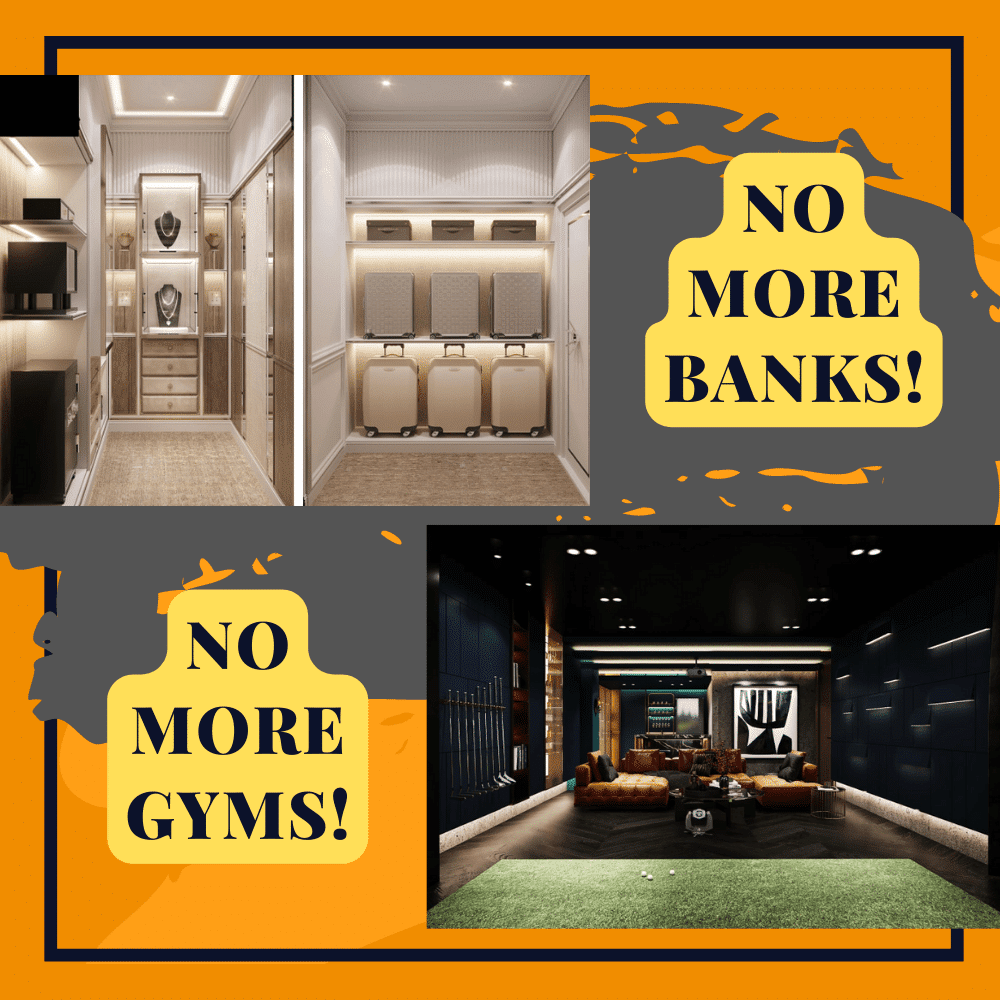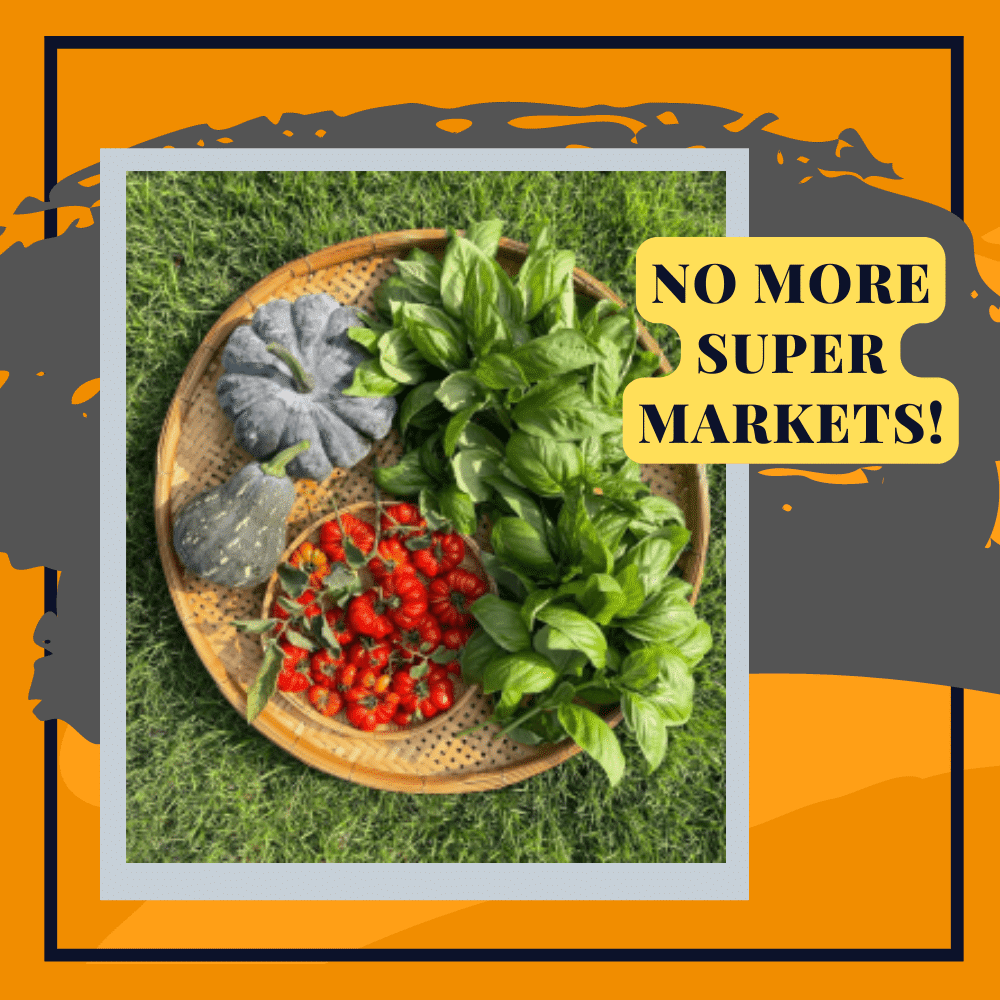 Although this is not her project, Jules sees this as quite an inspiring thing for people these days. She shows an example from Pearypie, a successful influencer and beauty blogger who runs a successful rooftop garden at her home. We can see that people no longer require a plot of land to plant crops. Gardening can now be done on a rooftop or even on a balcony.
HOW CAN DESIGNERS MAKE HOMES MORE CONVENIENT?
"I would like to conclude that 'we stay at home more,' and that 'we live more.' We will remain with the family. We maintain a healthy way of living. As a designer, I would like to add three more pieces to fulfill my client's concern about being at home," Jules explained.
The first consideration is the mattress. Most people sleep between 5 and 10 hours every day. So, Jules believes people should invest money in their beds. Because our backs are so important and we sit all day while we work, we must have good posture and support during sleep.
Secondly, she recommends automatic sliding doors, which are commonly seen in hospitals. We can currently find them in every public space. She believes that this is what people require to live in a touchless environment.
The third and final suggestion is home automation, which links everything from the fire alarm to the curtains, lighting, sound control, air conditioning, and access control. Right now, the smart home is the key to making peoples' lives easier in their homes.
HOW HAVE DESIGNERS' LIFESTYLES CHANGED?
"I used to spend a lot of time in the car, working, eating, applying make-up, and doing everything in the car because Bangkok traffic is so terrible," she said of life before the outbreak. "But now, I can work from home and attend five to six meetings each day." She feels the change is beneficial to her both mentally and physically. "If I didn't show up for the meeting, the client would assume the director wasn't there," she adds, "but now I can go to every meeting since I don't have to deal with the awful traffic." She has good things to say about online conferencing technology such as Zoom, which she believes is really beneficial these days. People in different cities can work together as a team and meet clients from other cities. She can also record meetings and refer to them at any time if someone on her team misses something.
Some offices may be scaled down or even closed because of the pandemic, but Jules says she is fortunate to work in the residential sector, which is currently expanding. As a result, she wants to inform everyone that although the Covid-19 crisis impacted everyone's way of life, it's possible to find positives in it.
Six Songkran Festival Essentials
The Songkran festival is almost here! According to Covid-Free Setting guidelines, merrymakers can enjoy splashing in the cool water in a designated event area this year. To help you prepare, we gathered a list of six popular essentials to bring to the upcoming Songkran Festival.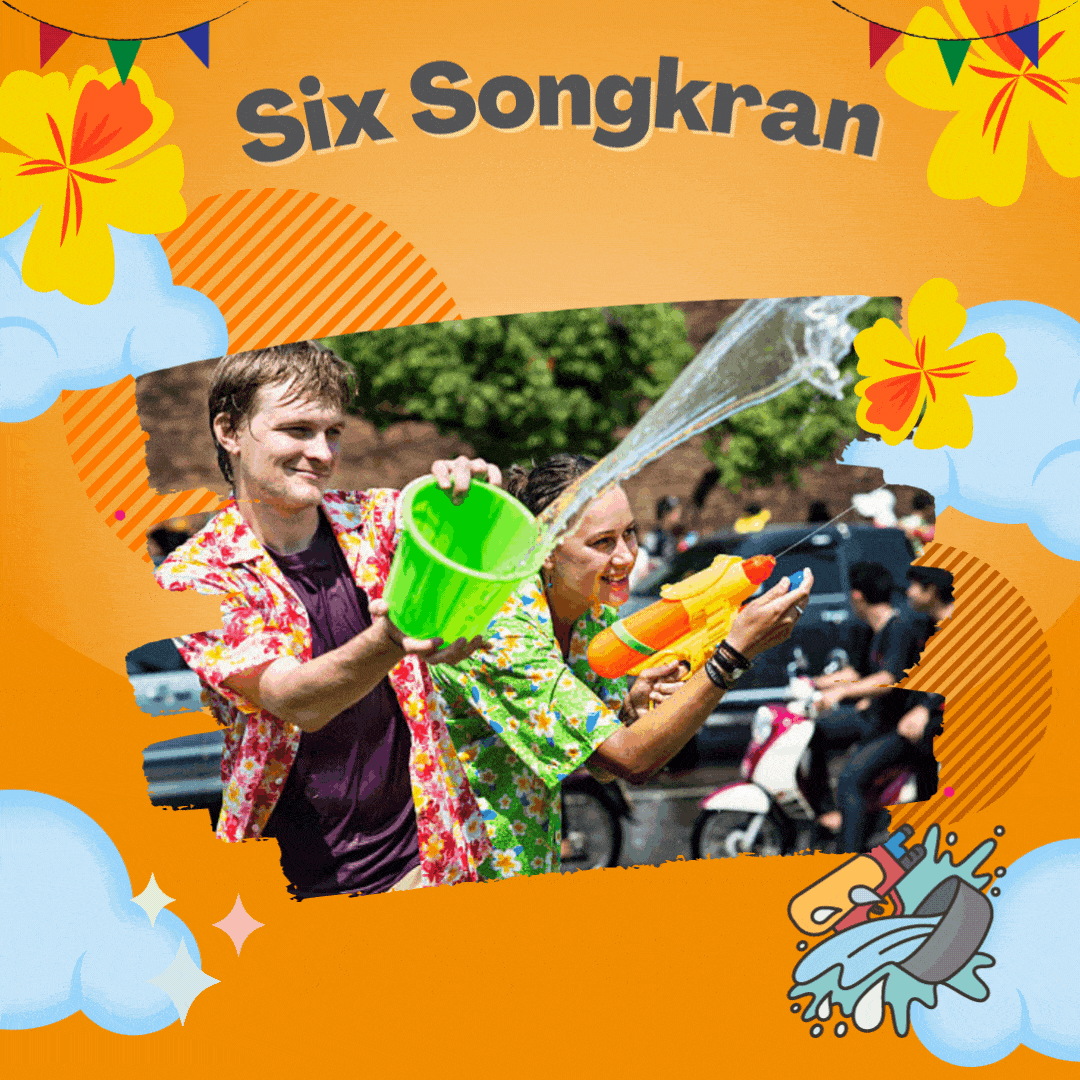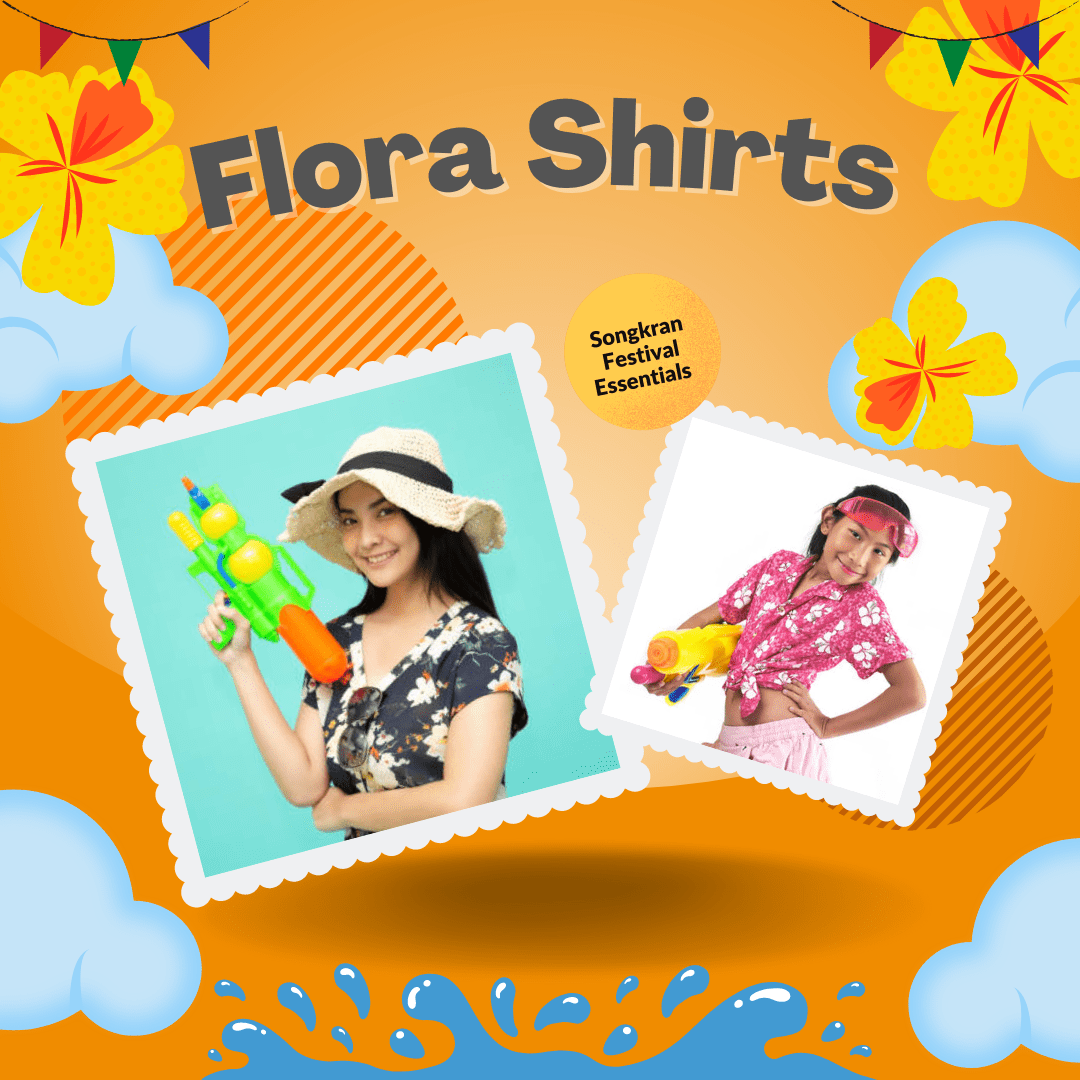 It's also essential to look your best for the festival. Floral and Hawaiian shirts, of course, are perfect for summer. It is an essential part of the Songkran festival's fashion and symbol. The majority of them choose to wear brightly colored shirts that stick out and are noticeable. 
While precautions are in place this year to prevent indiscriminate water splashing in public, it will still be possible to spray water and play in designated zones with family and friends. We recommend a portable mini water gun that can be used in small groups.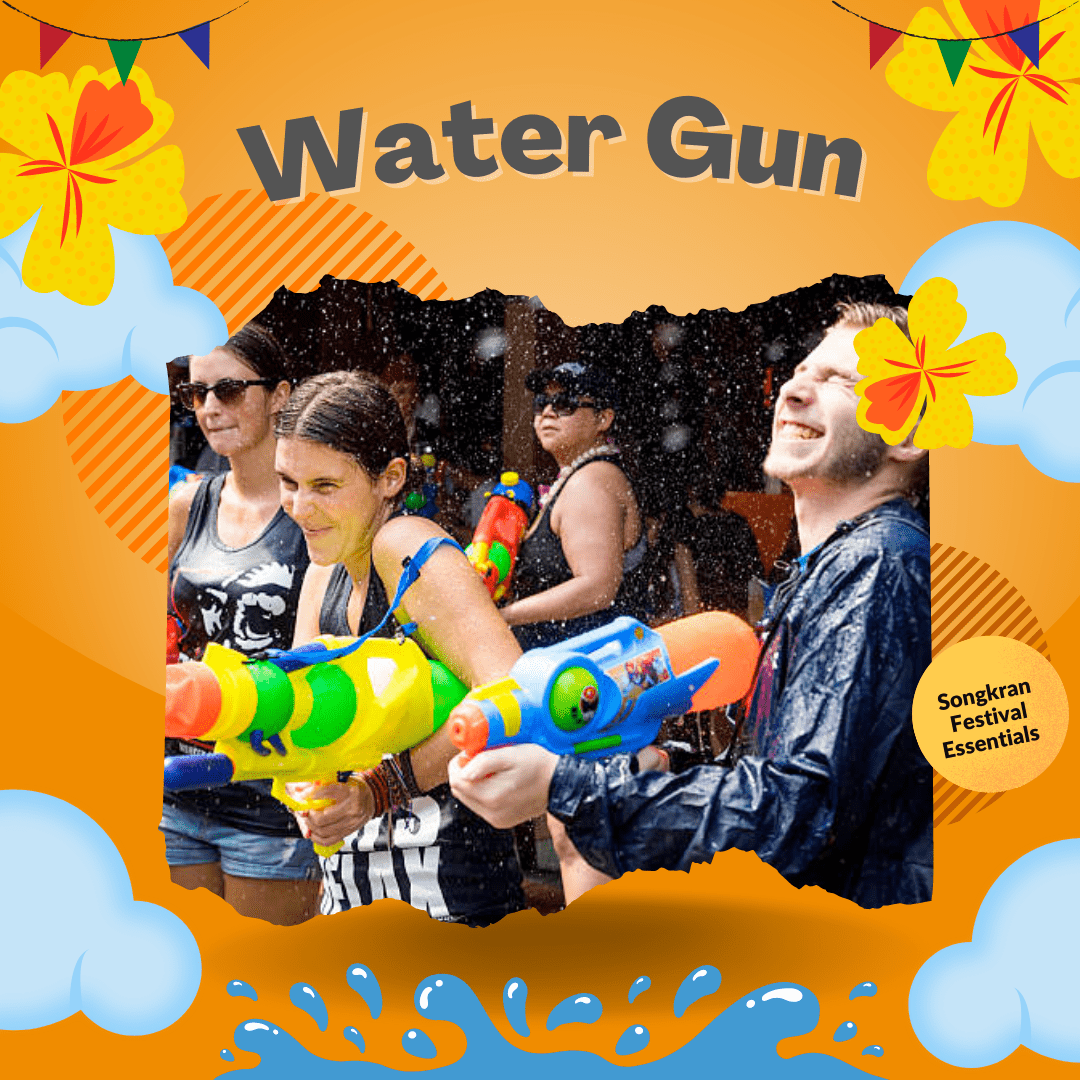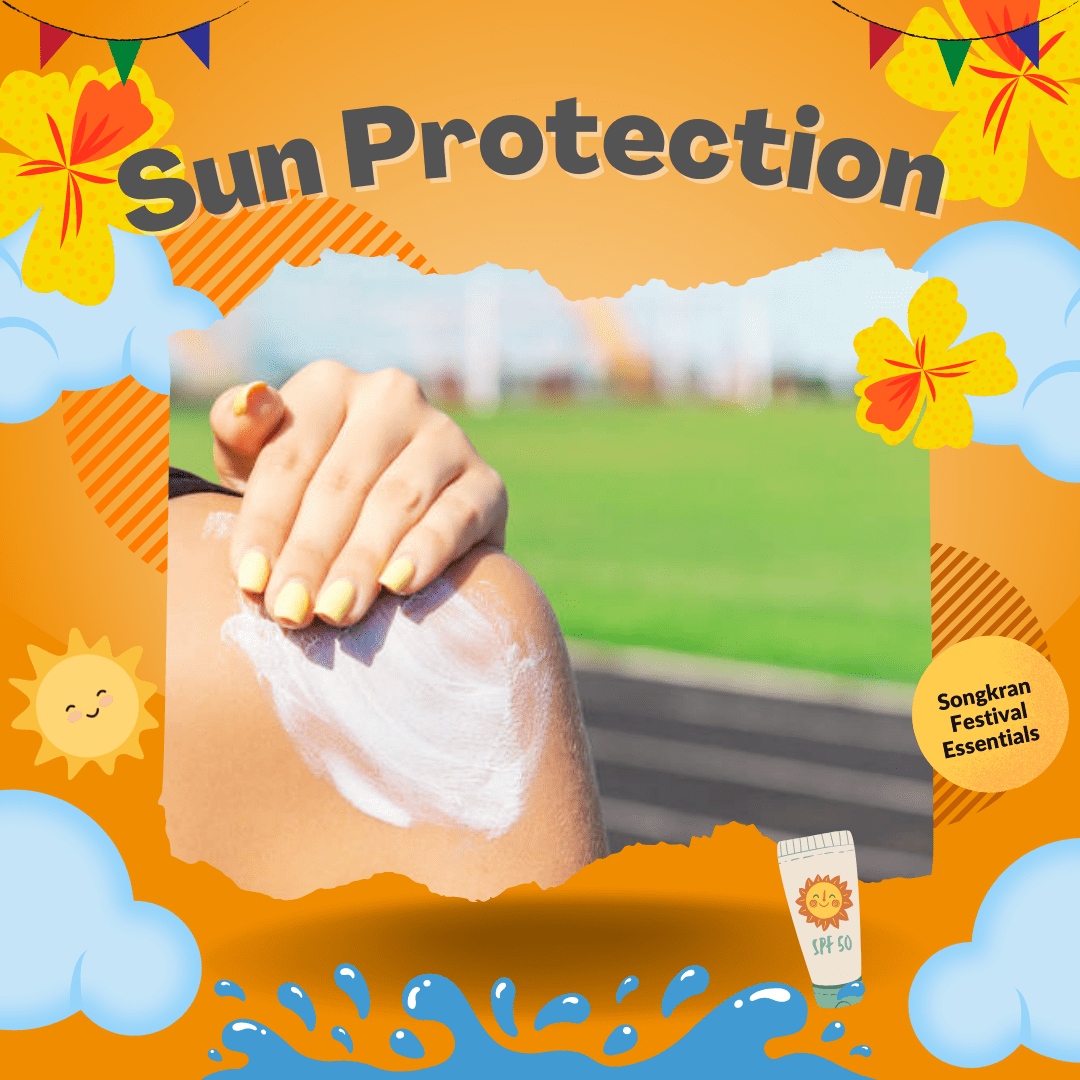 Beware of hot sun and increased UV radiation in the summer months. The most efficient way to shield yourself is to use skin protection creams. After applying, you may enjoy the Songkran Festival without worrying. Choose water-resistant sunscreen as well.
After you've protected your skin, it's time to protect your phone. Because you never know which passersby are about to shower you with water during Songkran, store valuables such as wallets and phones in a waterproof bag at all times when stepping outdoors to avoid being caught off guard.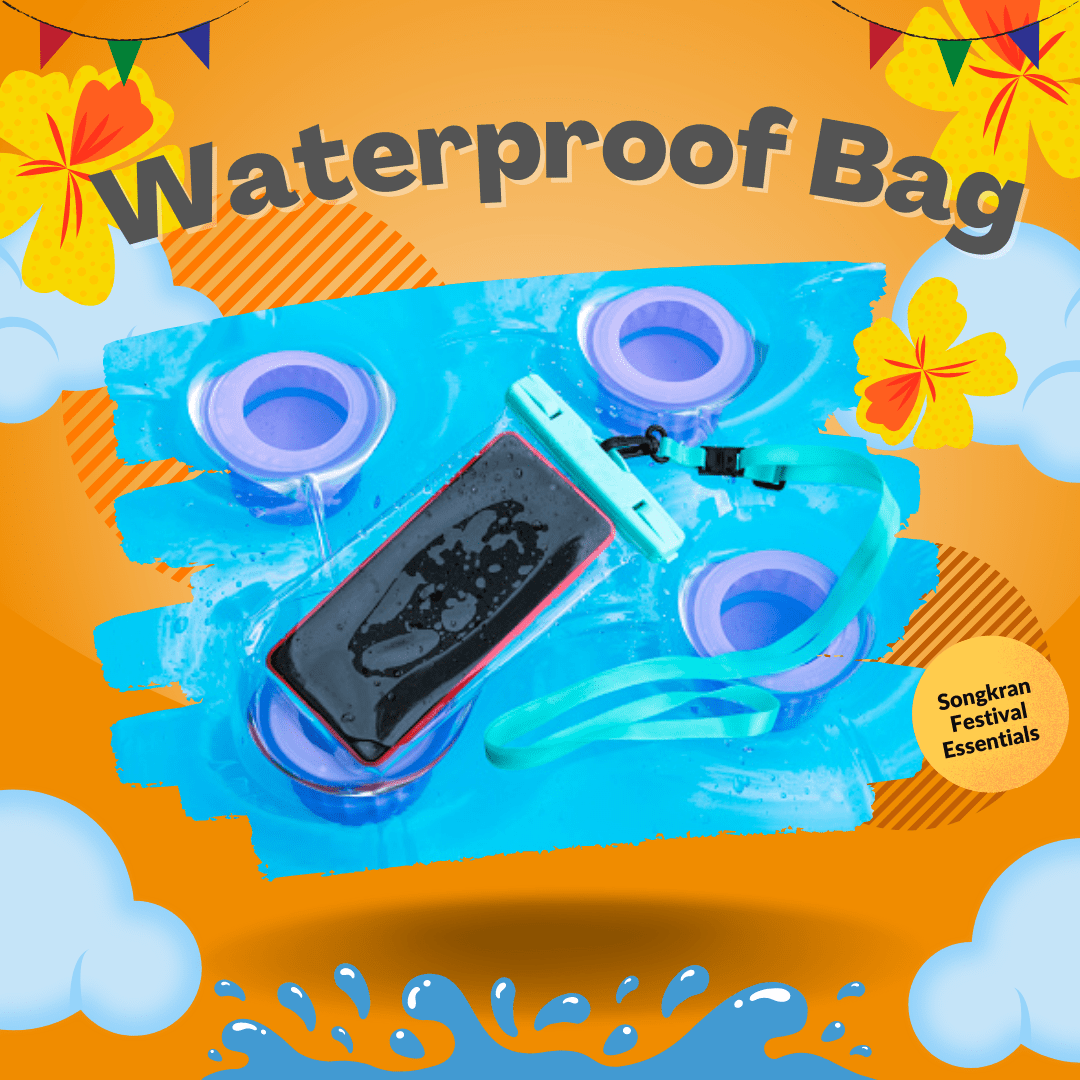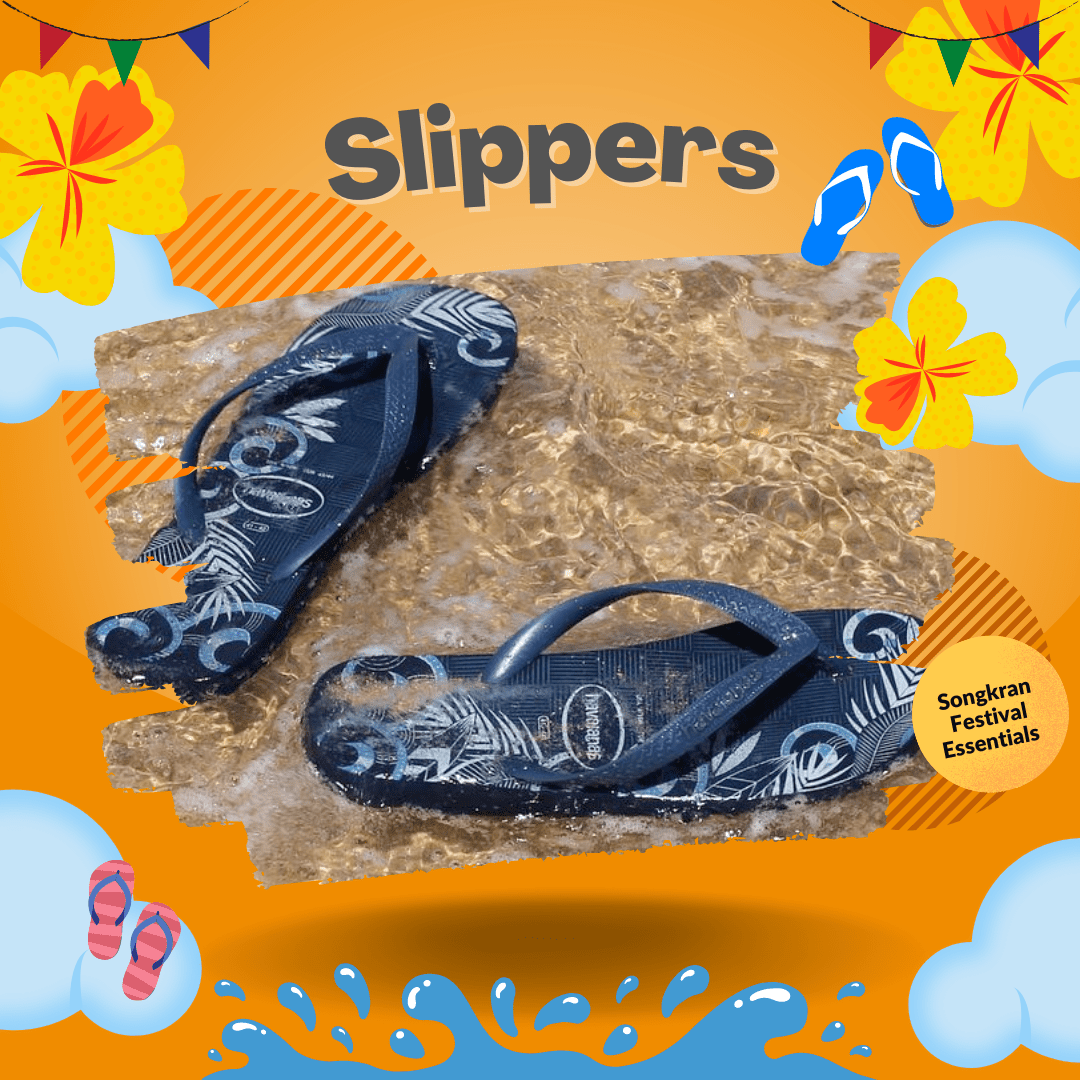 Another essential. You'll look weird if you wear sneakers or leather shoes during the Songkran festival. You can try to avoid stepping in water, but if you're wearing slippers when it inevitably happens, you can go anywhere without worrying. The most important feature is comfort; they're perfect for the current weather.
Splashing water during Songkran unavoidably results in water in your face. Water in the eyes can actually be extremely dangerous. Therefore, glasses should be worn at all times to protect yourself. Summer fashion collections offer lots of options for colorful waterproof glasses that are both stylish and comfy to wear.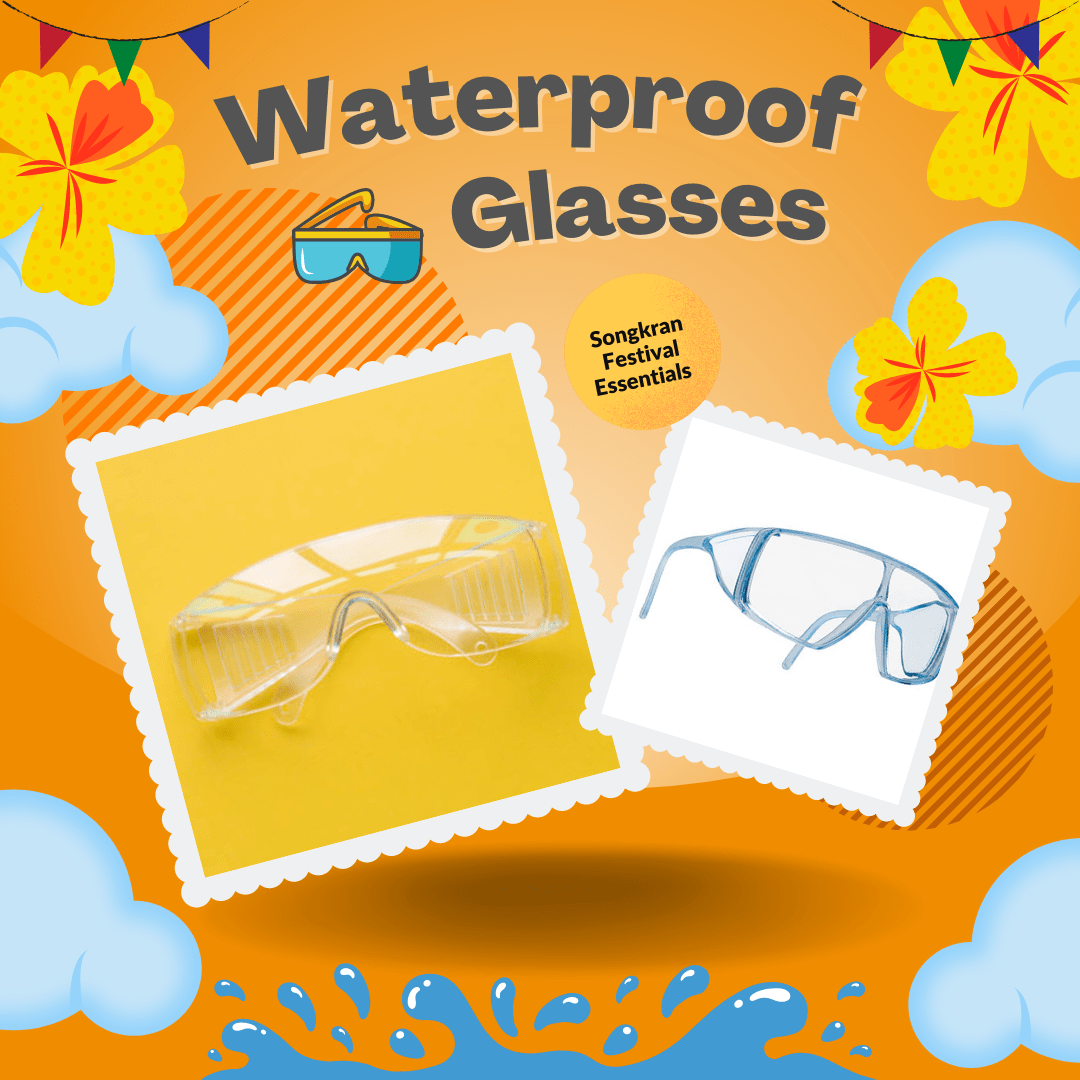 In organizing the Songkran Festival 2022, the Executive Committee on the Situation of Coronavirus Disease 2019 (Covid-19) advised measures to prevent Covid-19 from spreading. Sanctioned events include water splashing and organized traditional activities such as watering the Buddha image, playing games, cultural performances, local traditions, parades, or music performances, but all activities must adhere to Covid-Free Setting guidelines and take place in a designated event area. Water celebrations are not allowed on public land such as roads or walking paths.
Thailand Tops Agoda's Global Rankings as The Most Popular Travel Destination
Thailand is the top-searched destination for travel in the next six months according to Agoda search data. Interest increased by 500 percent in the first quarter of the new year.The markets most looking to return to Thailand are Japan, the United States, and Singapore. 
Agoda integrated its booking data with the Thailand Pass platform for greater convenience. When a user enters their booking ID, the system collects all information needed and autofills the application form. Customers will receive immediate confirmation of their booking as well as information for the next steps in acquiring their Thailand Pass.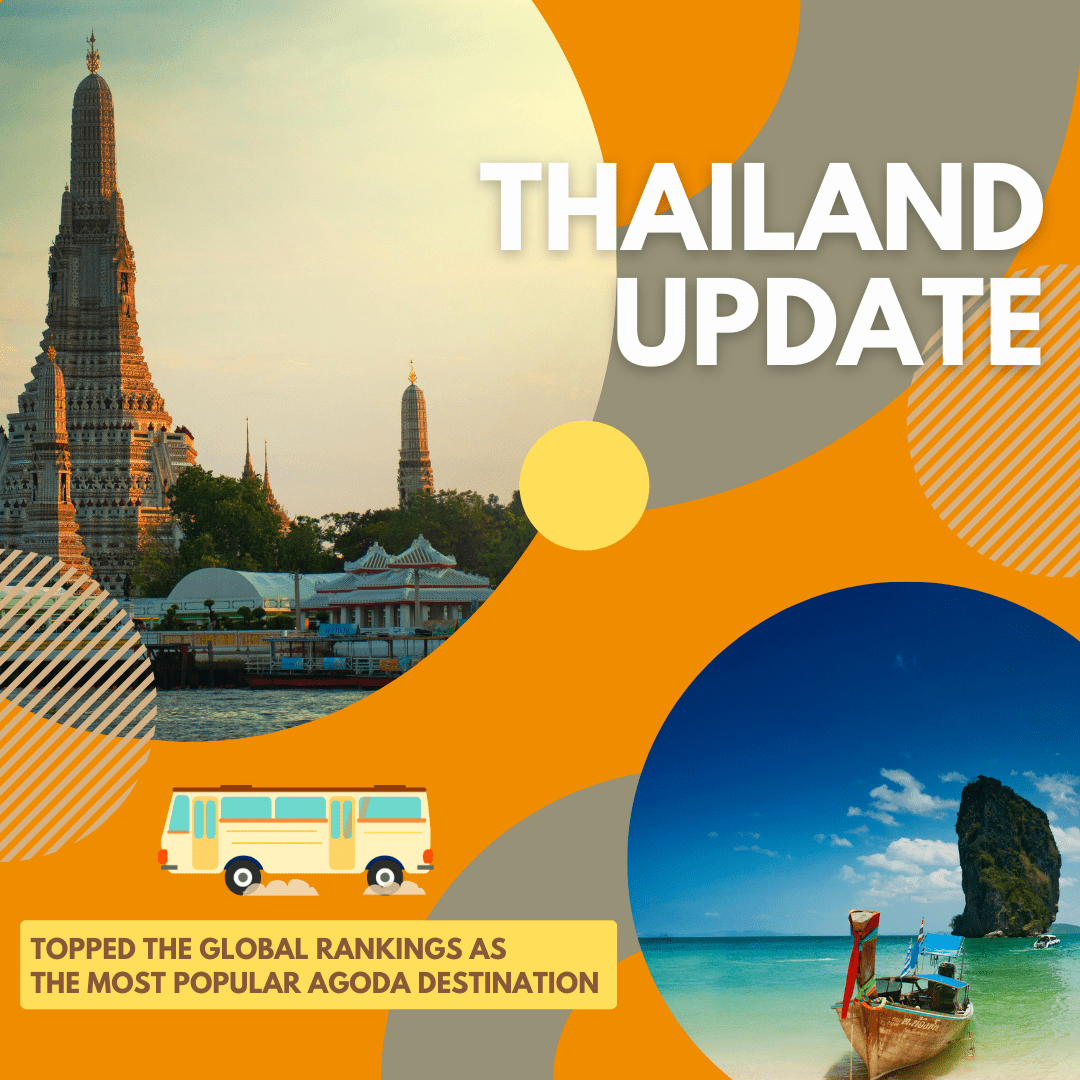 Travellers from all around the world are more excited than ever to relax at all-time favorite beach destinations such as Phuket, Koh Samui, Pattaya, and Krabi; explore northern hill tribes and heavenly hikes in Chiang Mai, Chiang Rai, and Pai; or simply dig into great street food and the endless shopping experience that Bangkok has to offer.
New IKEA Opening Near BTS Phrom Phong in Bangkok
Good news for furniture lovers who live in the downtown area! IKEA just made a big announcement: a new store will open on Sukhumvit Road.  
Downtown residents can finally say goodbye to journeys into Bang Na and Nonthaburi when the Swedish furniture retailer opens at Emsphere. The new mega project mall has long been under construction next to the Emporium shopping mall. IKEA is yet to release an official launch date or concept for the new store.
IKEA made its Thai debut first at Mega Bang Na, then in Nonthaburi's Bang Yai. In order to meet Thailand's demand for the simple European furniture, the retailer also opened a third location in Phuket. However, because RIC is located only 6 kilometers from IKEA Bangna, Raffles Interior Design students don't have to wait to shop at or take inspiration from this well-known furniture store. Whether you live in the city or Bangna, getting to IKEA is actually simple and convenient already.