5 Places to Celebrate New Year's Eve in Thailand
The Tourism Authority of Thailand is hosting the Amazing Thailand Countdown 2022 from the 27th to the 30th of December, 2021, from 4 p.m. to 10 p.m. On the 31st of December, the event will run from 4 p.m. to 00.30 a.m. There will be events in five major cities: Chiang Mai, Nakhon Ratchasima, Rayong, Ayutthaya, and Phuket, as well as in other areas across the country, totaling 44 provinces. 
As the Thai government encourages people to go out and celebrate the new year in their new normal lives, we have put together a list of major events taking place throughout Thailand for you to check out and visit during this long weekend. Although many in Thailand have been vaccinated, remember to leave space between yourself and others, wear a mask, and wash your hands frequently.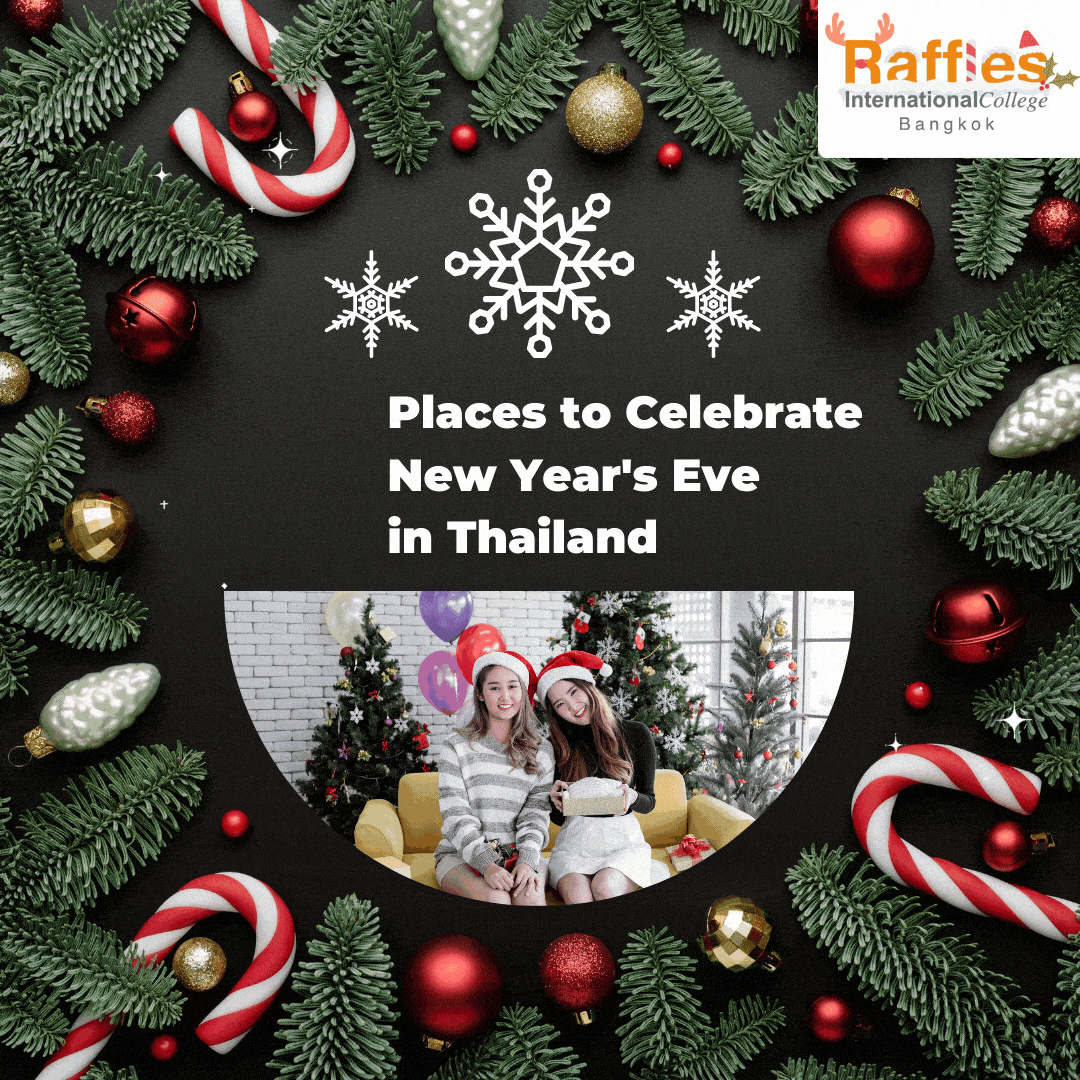 01 Centralworld  Bangkok Countdown 2022 
Central Pattana Public Company Limited (CPN) has announced that a grand countdown celebration is in the works. On the 31st of December, 2021, "centralwOrld bangkOk cOuntdOwn 2022" will be held at CentralWorld, cementing its status as the best countdown landmark of all time and serving as Asia's Times Square. Prepare to be surrounded by joy for the next seven days and nights, with decorations, events, and other forms of celebration both inside and outside the shopping center until the countdown day. This year's countdown will be held under the theme "Forwarding Happiness," with the goal of providing happiness and entertainment to Thais and people around the world while remaining consistent with safety guidelines, such as being clean (Safe Plus+, the highest level), emphasizing social distancing, and requiring attendees to undergo extensive extra screening prior to entering the event.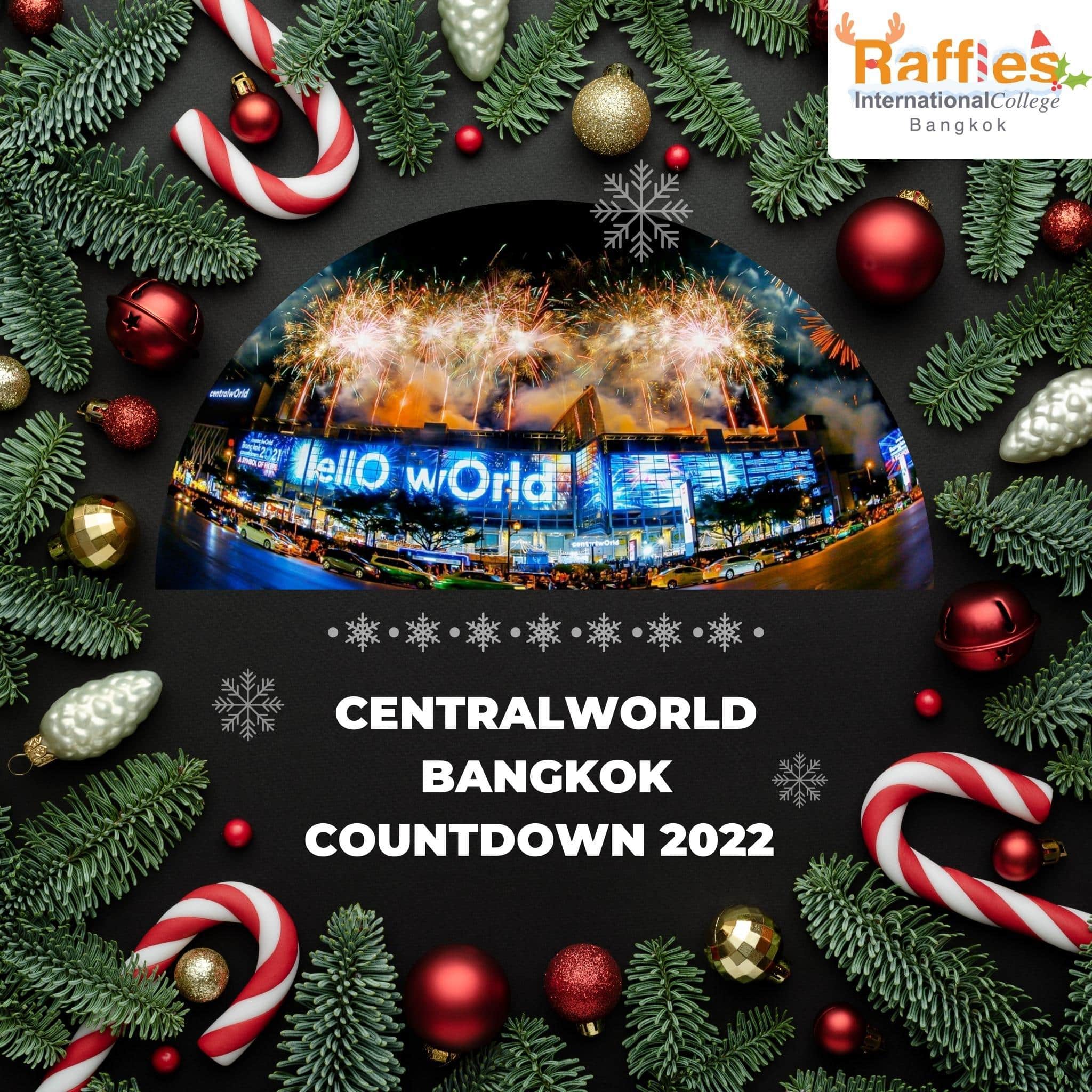 02 Pattaya Countdown 2022

After a one-year hiatus from organizing countdown events, Pattaya City and the Chonburi Provincial Administrative Organization are ready to move forward with a fantastic event in 2022. The "PATTAYA COUNTDOWN 2022" will be held for three days and three nights from the 29th to the 31st of December, 2021, at the Bali Hai Pier in Chonburi Province, featuring many famous artists such as BamBam from GOT7. Attendees will have the chance to win prizes worth more than one million baht on stage.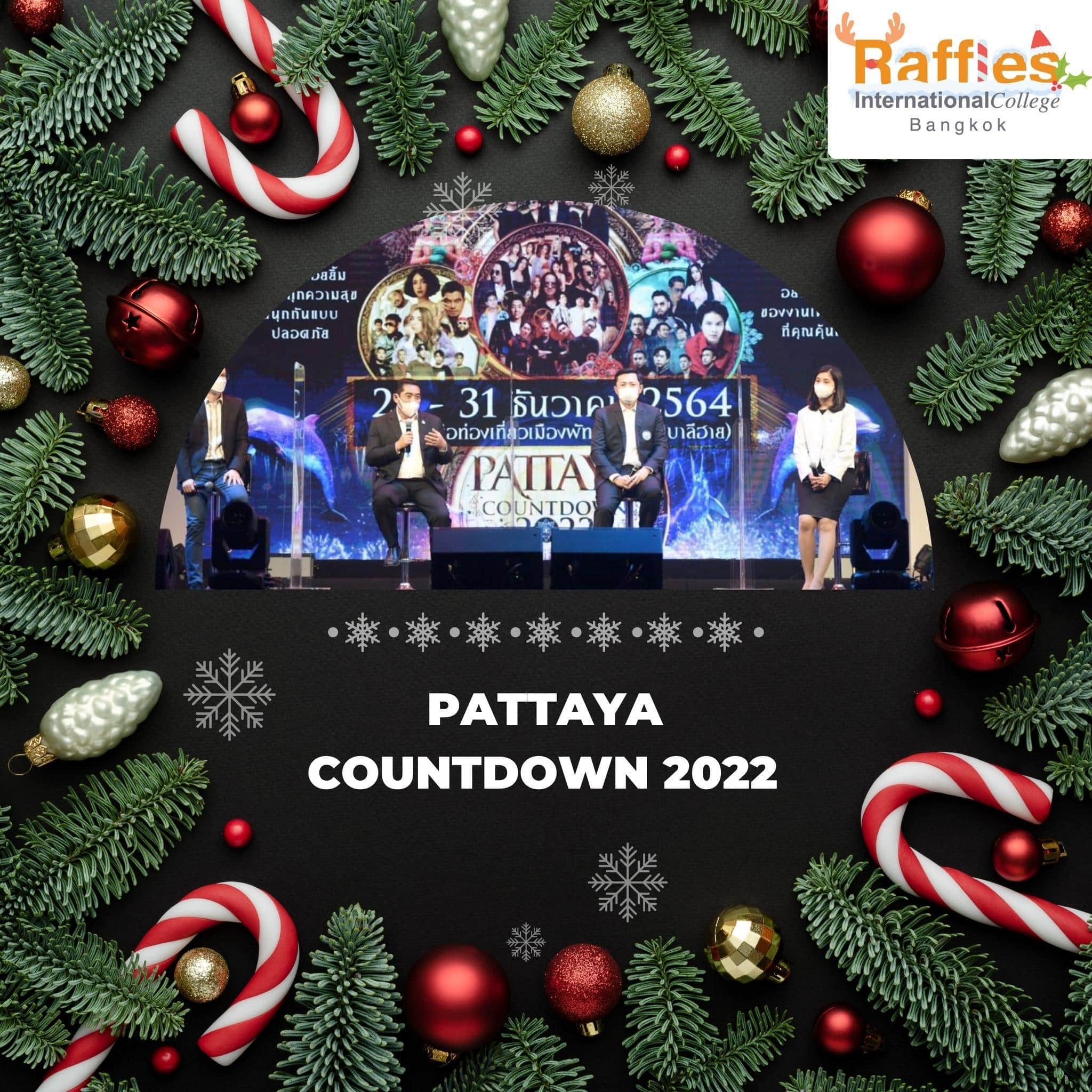 03 Aonang Beat Festival Krabi Countdown 2022 
Ao Nang Beat Festival Krabi Countdown 2022 is one of Krabi's three colorful festival events. During the same time period, the other two events will take place in different locations in beautiful areas of Krabi, with support from Ao Nang. The event will feature villagers' products, 300 booths, and stage performances at Ao Nang Landmark on the 29th of December, 2021, and the 4th of January, 2022. Another important event not to be missed is the Nopparat Thara – Phi Phi National Park Office's opening of Maya Bay, Phi Phi Ley Island, Unseen Krabi, for tourists to enjoy the natural beauty again in a "Covid-Free Setting" on January 1st, 2022. It will be open to those who register through the QQ app and visitors will have a daily limit.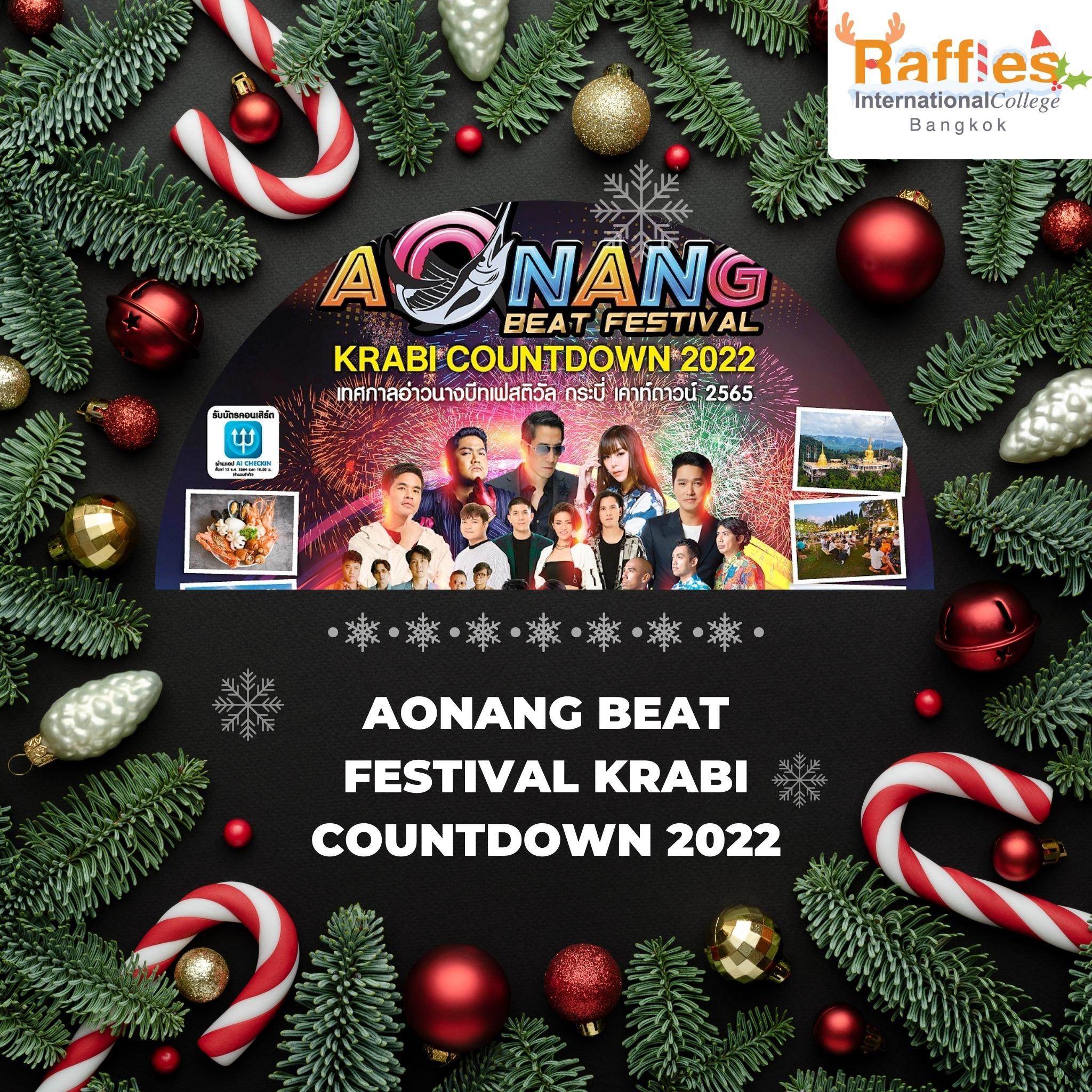 04 Amazing Night Sukhothai Countdown 2022
The event will take place on December 29th and 31st, 2021, at Wat Mahathat, Sukhothai Historical Park, to celebrate New Year's Eve among the city's valuable archaeological sites. There will be Thai dance, Lan Soi Dao activities, souvenirs, local products, and local food, among other activities and performances.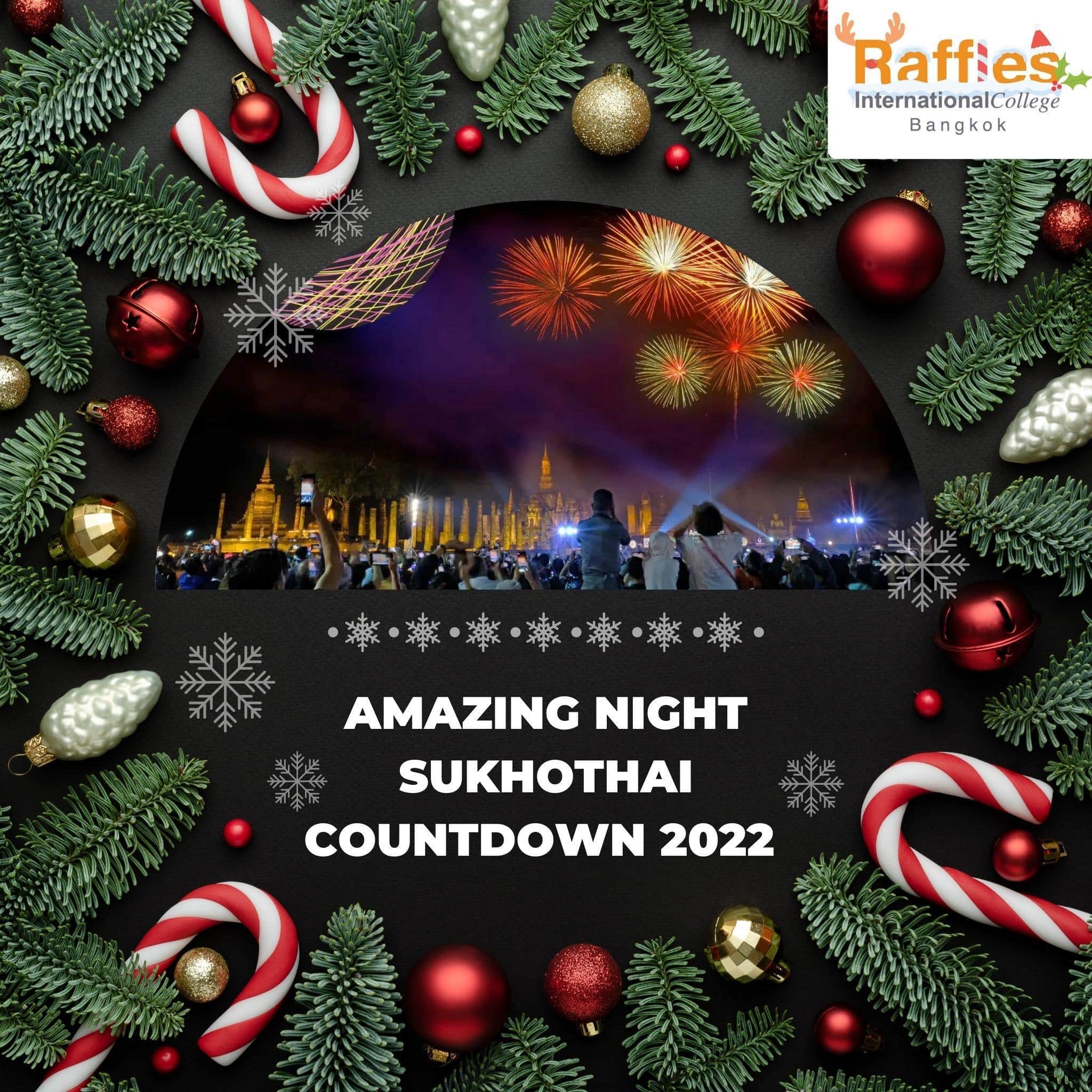 05 Kite Festival and Countdown 2022 
From the 24th of December, 2021, to the 2nd of January, 2022, watch the kite contest which will showcase Buriram's identity and tell the story of the Buriram people through artwork on giant kites. There will be over 77 kites scattered around the Chang Arena Stadium. See a variety of kites from kite makers, as well as other activities such as youth kite painting, kite house facades, ancient kites, fantasy kites, lighting contests, a temple fair, the Buriram Red Cross Fair, and much more.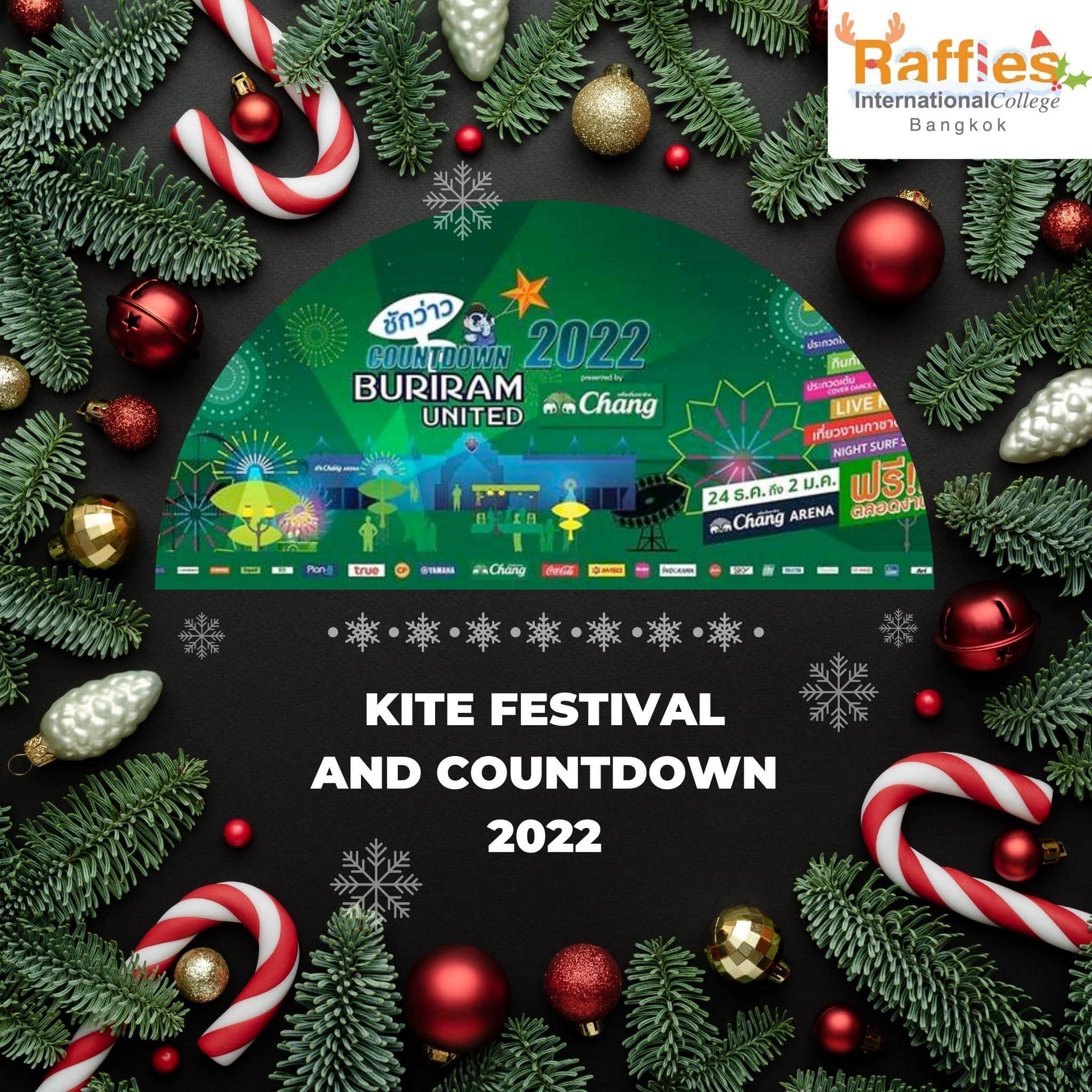 10 different Christmas food traditions around the world 
Merry Christmas to you all! May your wishes come true in this magical season. 
When it comes to the winter holidays, food traditions are an important part of the celebrations in countries around the world, even if the foods differ from country to country. 
Let's take a look at 10 different Christmas food traditions from around the world.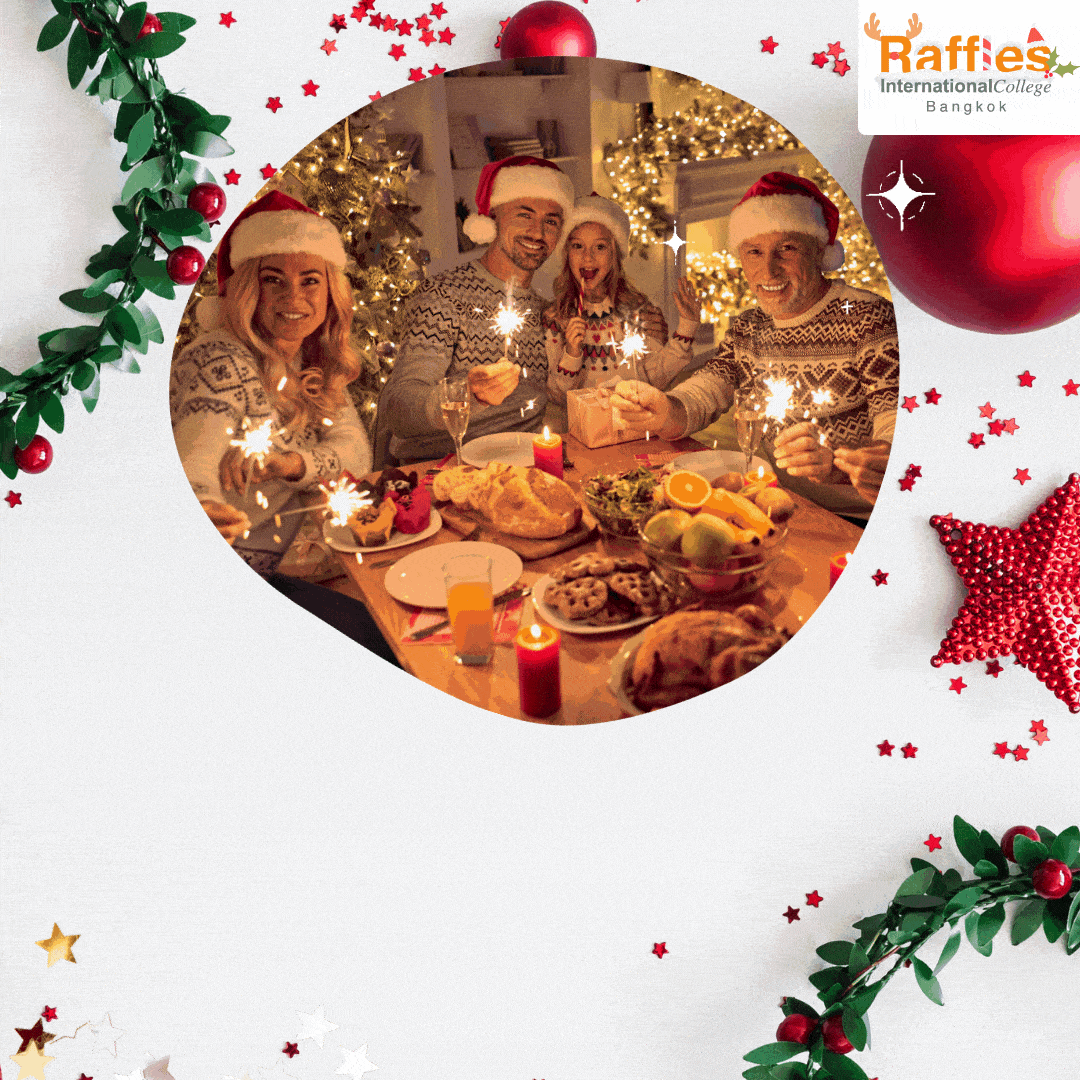 01 Christmas Fried Chicken (Japan) 
In Japan, the Christmas season is the most wonderful time of the year for Kentucky Fried Chicken, or KFC, a fast-food chain. Because about 3.6 million Japanese families eat KFC on Christmas Eve, they often need to reserve their meal up to two months in advance. During the 1970s, KFC put together a holiday party bucket and with it, launched a brilliant marketing plan. At the time, Japan didn't have many Christmas traditions. KFC filled that void by telling consumers, "Here is something that you should do on Christmas!".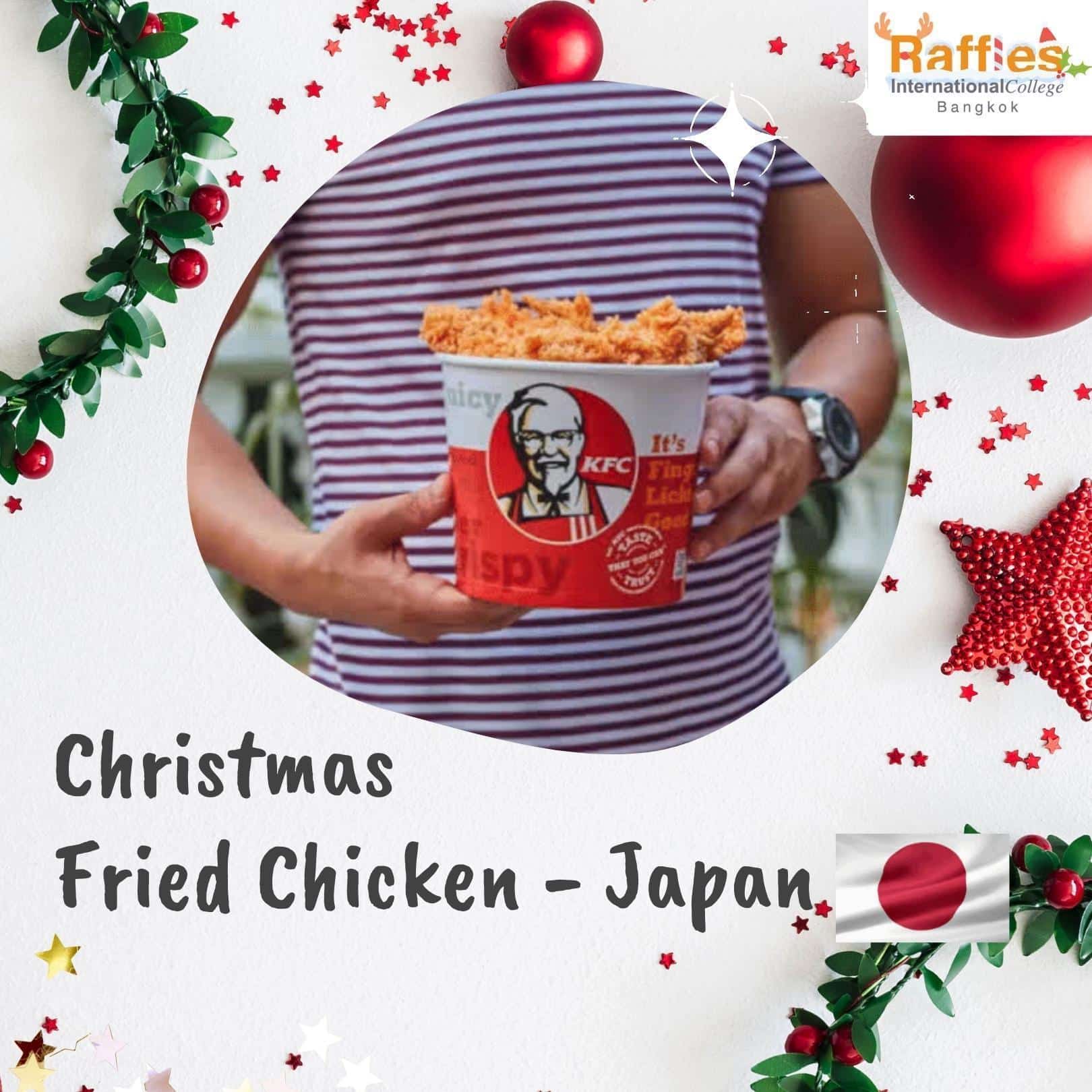 Italy has numerous regional traditions when it comes to Christmas dinner. In some parts of Italy, they celebrate with The Feast of the Seven Fishes. Sweets also play an important role during the holiday season, and in Northern Italy, one of the most famous holiday sweets is panettone – a cake with candied fruit, chocolate, raisins, and nuts. Other treats include torrone, nougat, marzipan, zeppole, cannoli, and pandoro.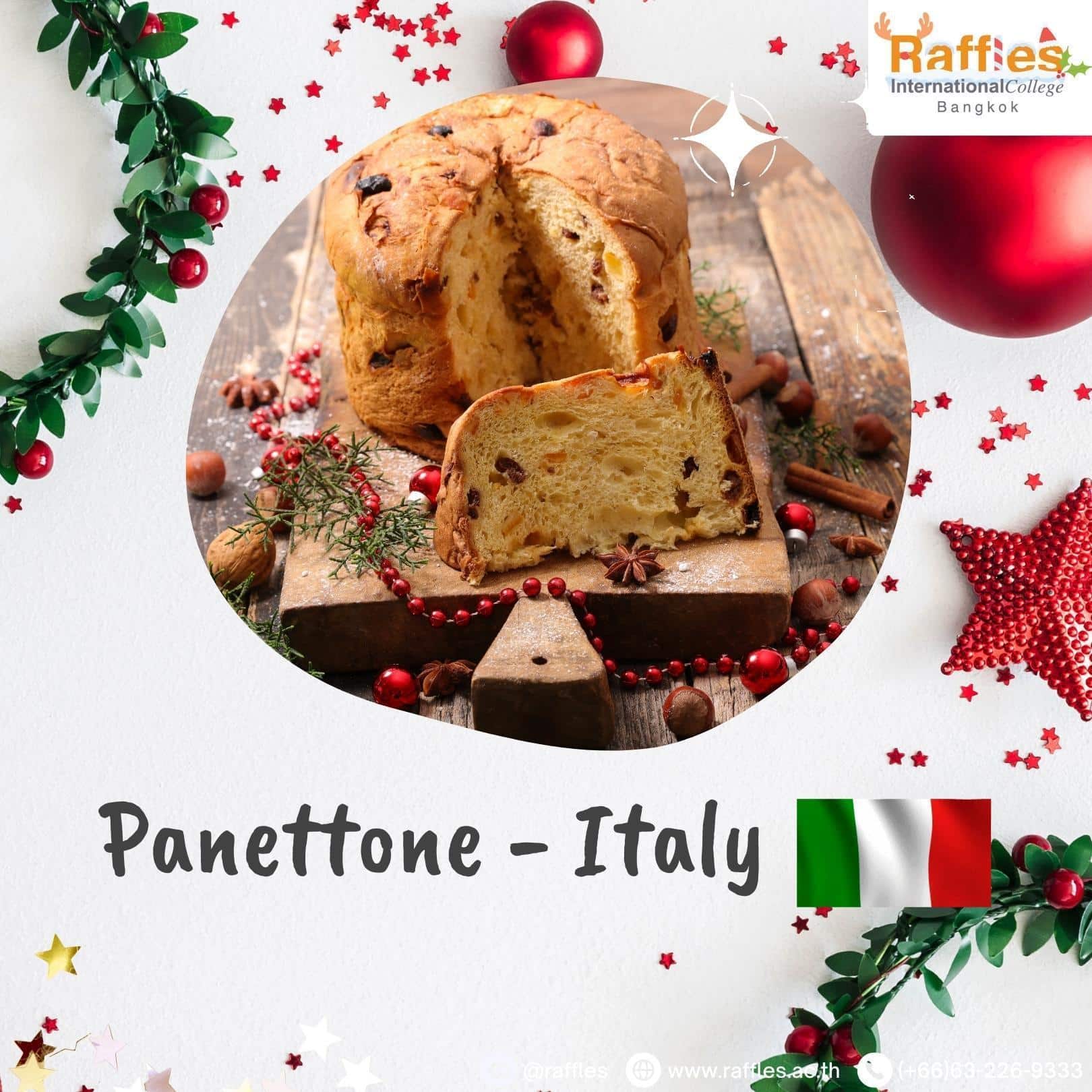 In Costa Rica, making tamales is a Christmas tradition and every family has their own "secret" recipe. The foundation of tamales is corn dough wrapped in a banana leaf or corn husk, then steamed. Some are stuffed with pork and some with beef or chicken. Other foods that may be a part of the filling include garlic, onions, potatoes, or raisins.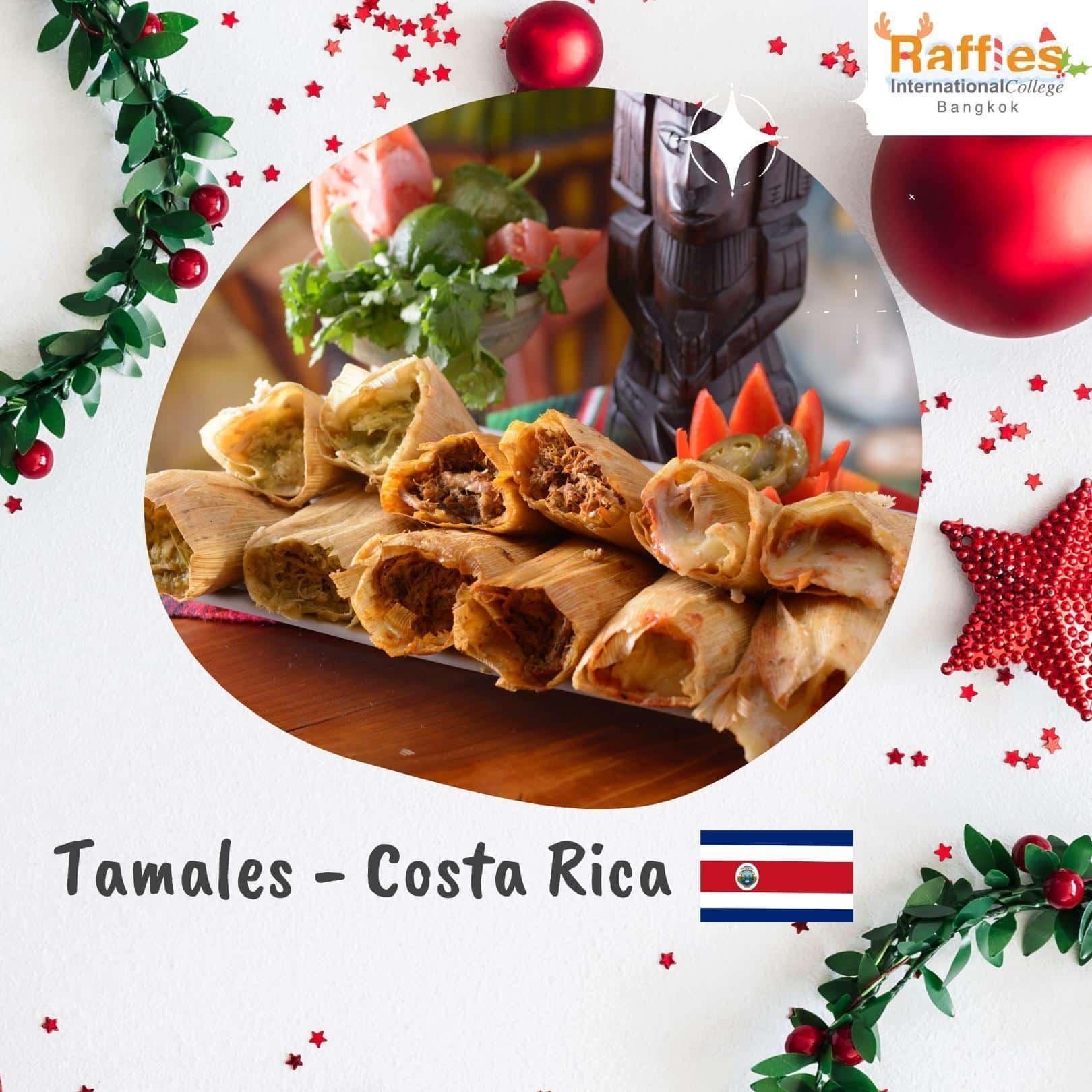 04 Christmas Pudding (England) 
This dessert is a key Christmas tradition in England, Ireland and some parts of the U.S. Christmas Pudding is primarily made of suet, egg, molasses, spices, and dried fruits. The pudding is set alight with brandy immediately before it is served.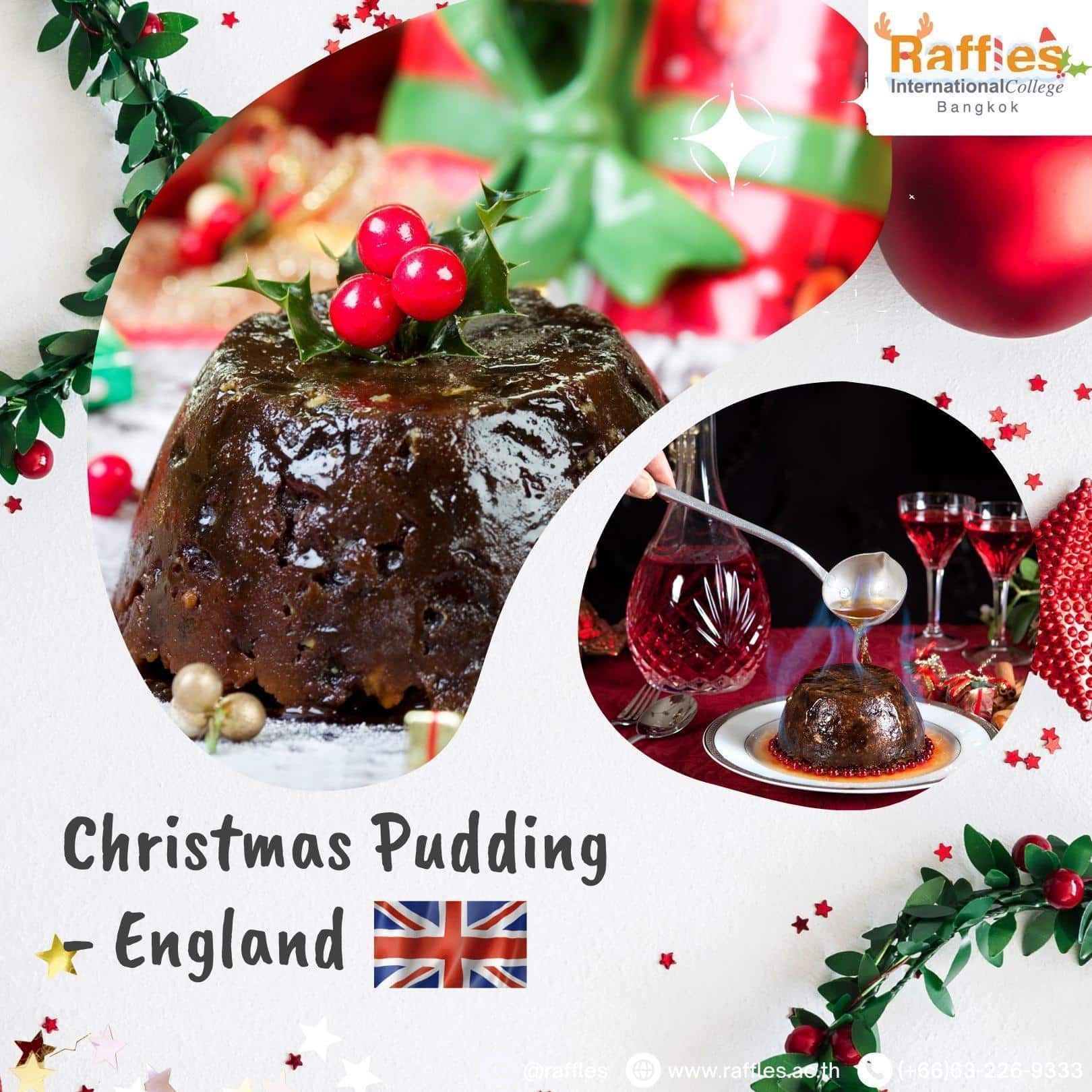 05 Bûche de Noël (France)
La Bûche de Noël is a dessert that symbolically represents the Yule Log – a wood log that was traditionally carried into the home, sprinkled with wine, and then burned on Christmas Eve. This dessert is often made from sponge cake and chocolate buttercream. La Bûche de Noël can look quite a bit like a real log.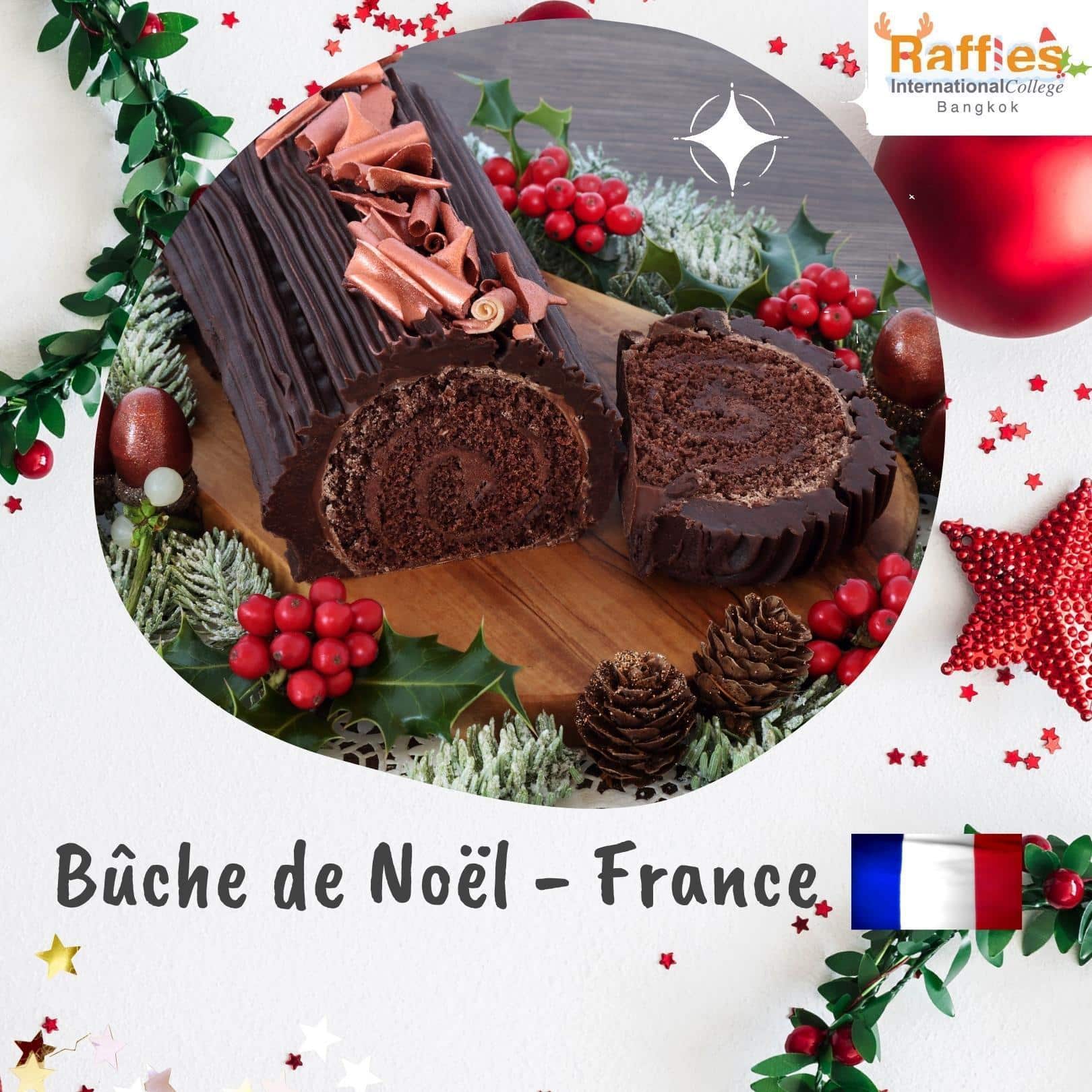 Kolivo, boiled wheat with sugar and walnuts, is often the first item to appear on tables come Christmas Eve in Bulgaria. Similar to a pudding, both Russia and Poland have comparable dishes. 
Sometimes served with honey, poppyseed, other grains, rice, beans, or dried fruit, kolivo can be prepared many different ways. It is often connected with Orthodox traditions. In addition to Bulgaria, it also appears on tables in Serbia, Romania, Georgia, and Ukraine.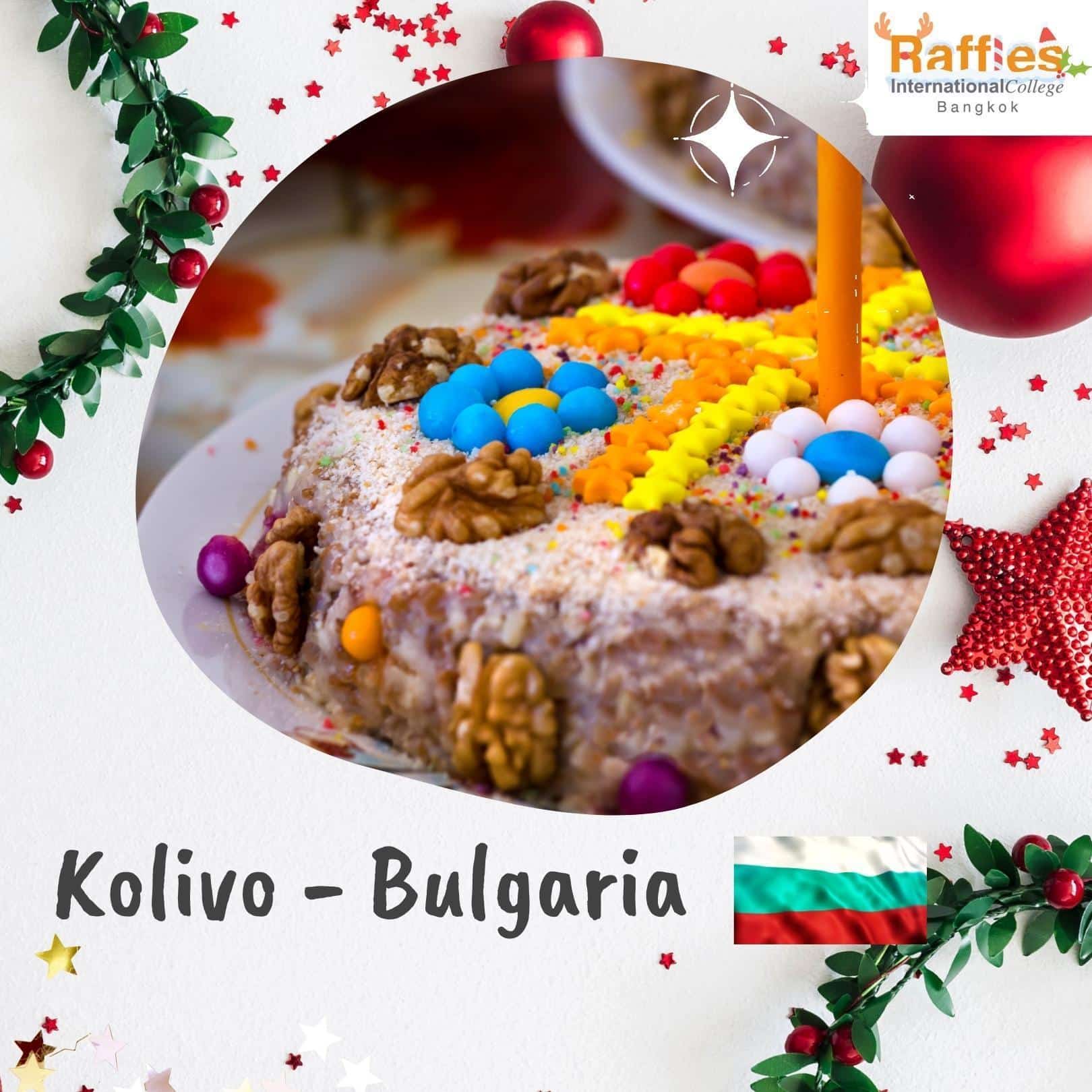 Bacalao, or salted cod, is not common in most countries during the holidays, but it's a staple dish in Mexico. Before refrigeration, salting and preserving meats and fish was necessary. Today, although this is no longer the case, the practice still exists. And when, in the case of bacalao, the fish is rehydrated and cooked, the result is tender and delicious. 
In Mexico, Bacalao is made with tomato, ancho chilis, onions, potatoes and olives. 
08 Roast Pig (Philippines)
Christmas is a big deal in the Philippines. The country is known for having the longest Christmas season with Christmas carols starting as early as September and ending usually around January 9th with the feast of the Black Nazarene. Noche Buena, as Christmas dinner is known in the Philippines, is held after families attend the Misa de Gallo ("Mass of the Rooster"). Hamón (cured pork leg) or Lechón (spit-roasted pig) are the main features, often co-starring quesa de bola (a ball of cheese), pasta, lumpia (spring rolls) and fruit salad.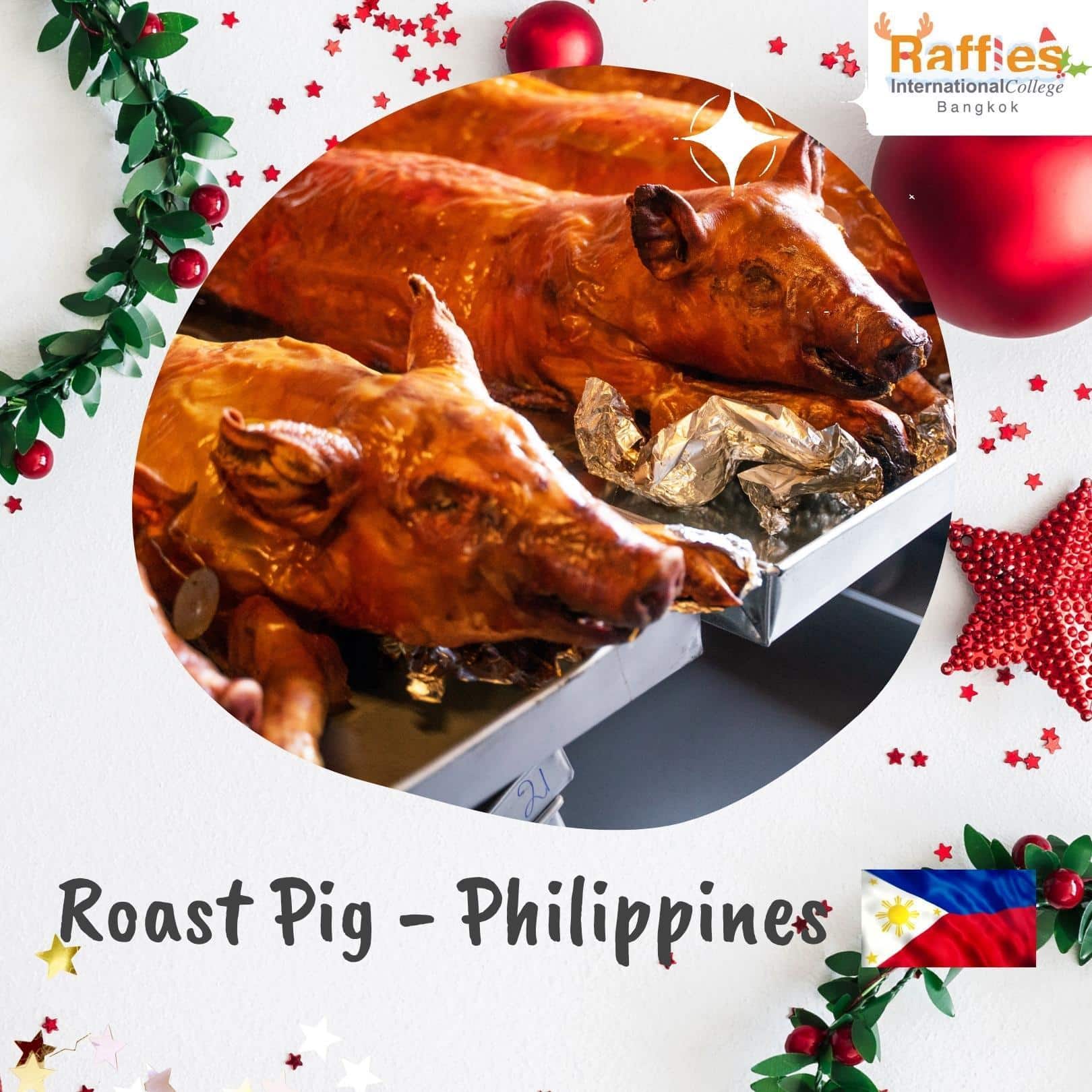 At an earlier time in history, fruitcake was a display of prosperity. Dried fruits and nuts were expensive items, so this cake was only served at special events like Christmas. 
Classic fruitcake is made with soaked unsweetened dried fruit, yielding a festive, flavorful, and moist fruit cake to enjoy all holiday season.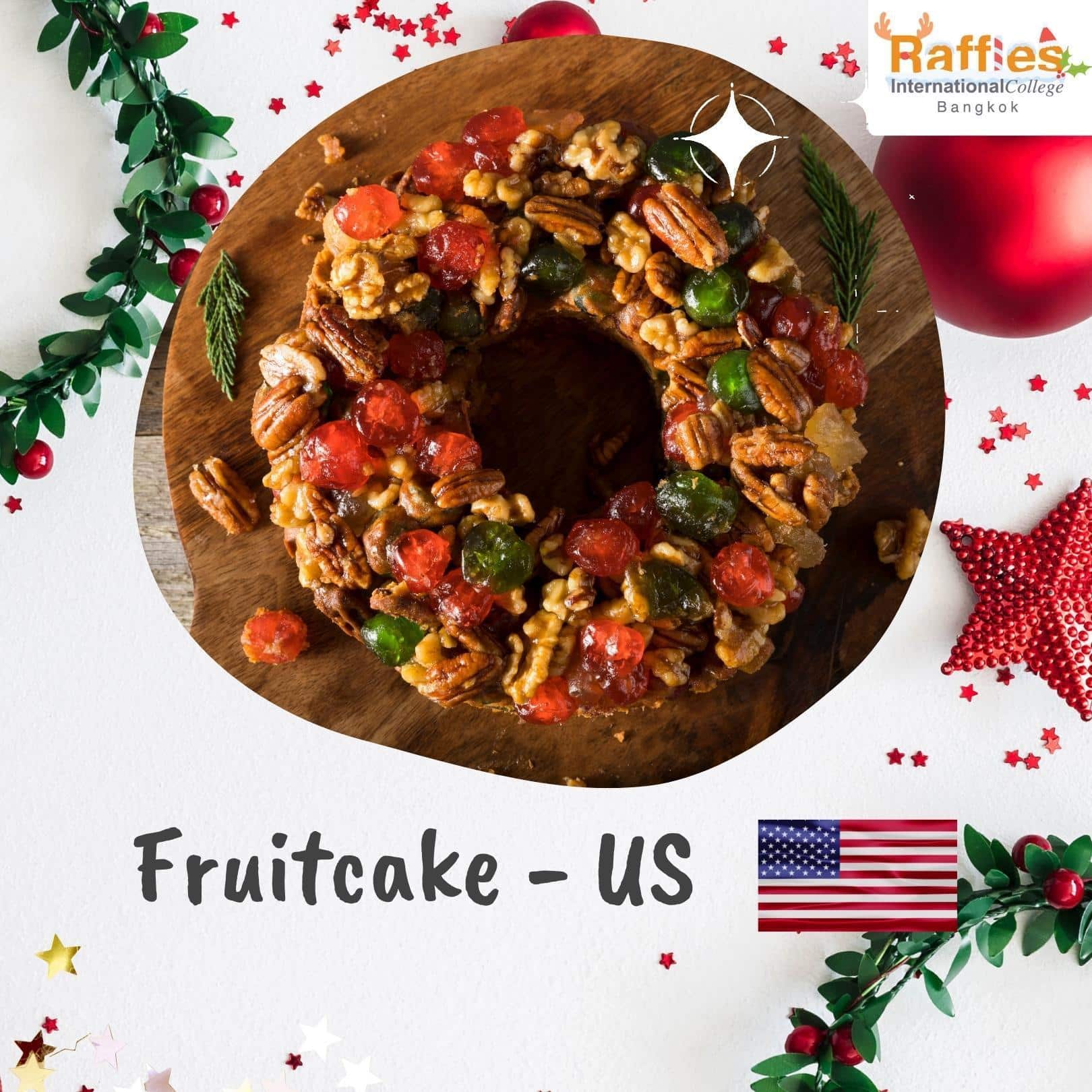 10 Thai-style barbecue or Moo ka ta (Thailand)
Thais love to celebrate, and what could be better than celebrating surrounded by your friends and family? 
Thai Barbeque, or Moo Ka Ta, is a mixture of grilled meats similar to Korean barbeque, sukiyaki, and hot pot all combined together. Imagine a restaurant where you pick the ingredients you want, then sit around the table and cook them yourself while enjoying a talk with friends. It's a great choice for Christmas dinner with friends or family.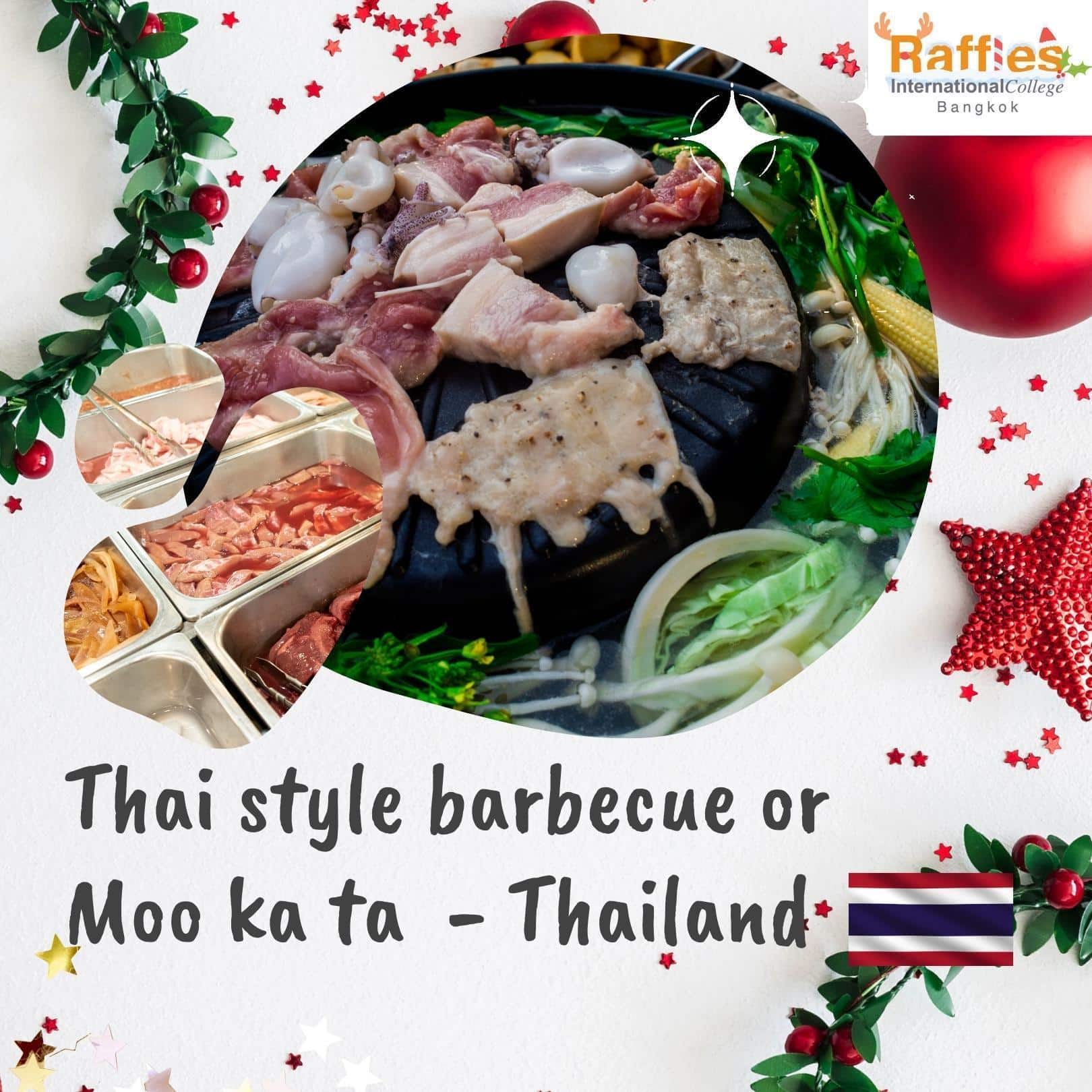 Raffles Fashion Marketing Fashion Show : Maya Wong X 1 night in amazon
One night in Amazon, an event hosted by the students of Raffles International College, Bangkok was organized to shine light and bring awareness on the gruesome events that are affecting our Earth such as the recent forest fires in the Amazon which is a cause to a very serious issue which is Global Warming.
The show is sponsored by famous designer, Maya Wong who has kindly provided us with their collection to present in January on the 8th, 2022.
For more information :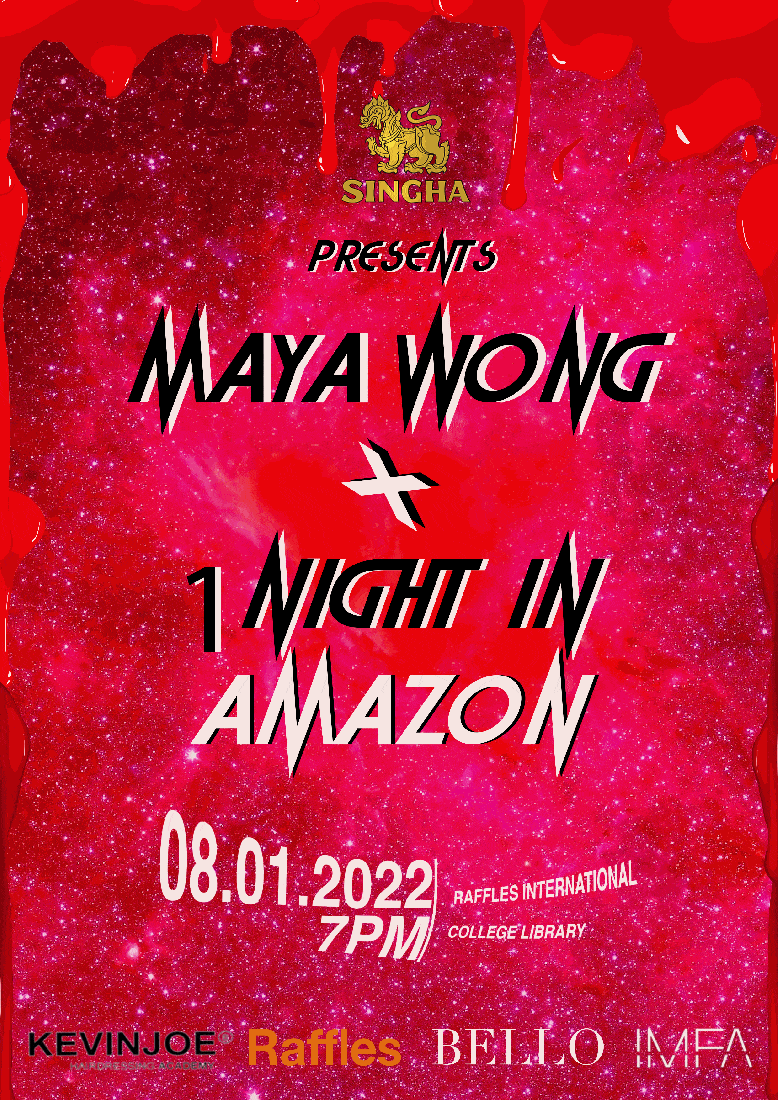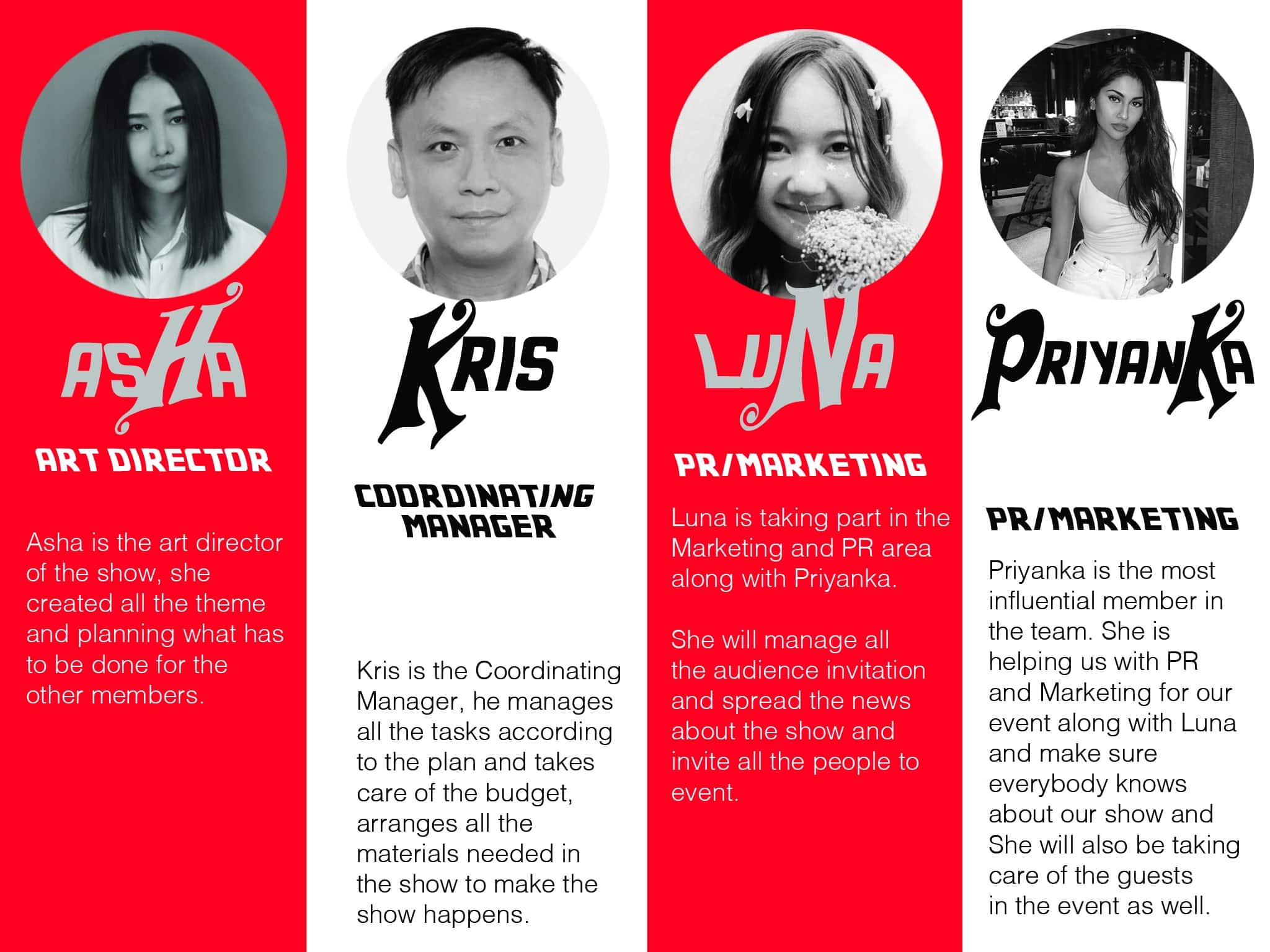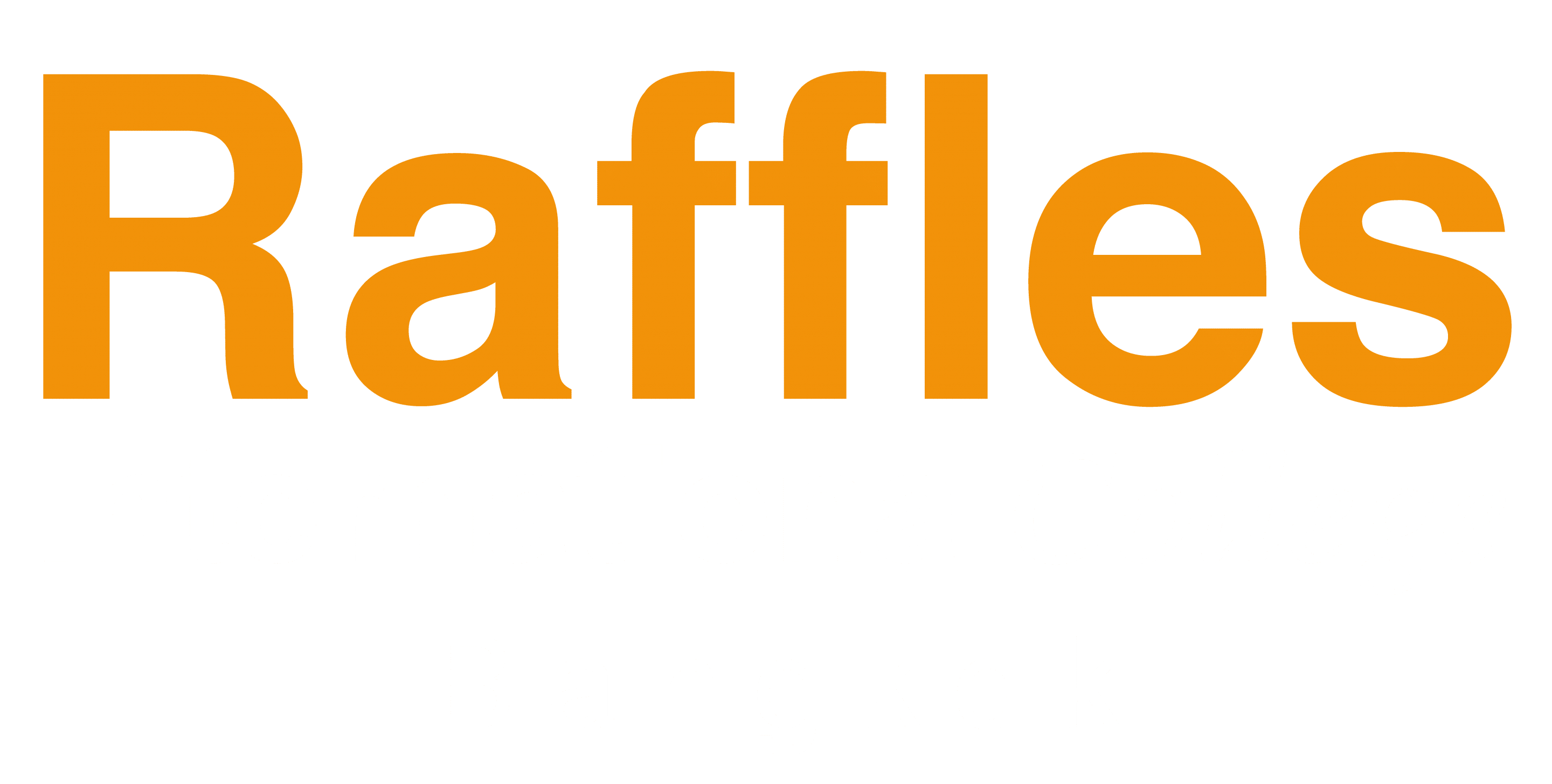 (+66) 6 - 3226 - 9333
(+66) 2 - 021 - 5666