BANGKOK FASHION FOR SURVIVING THIS SUMMER 2020
 5 stylish items to stay cool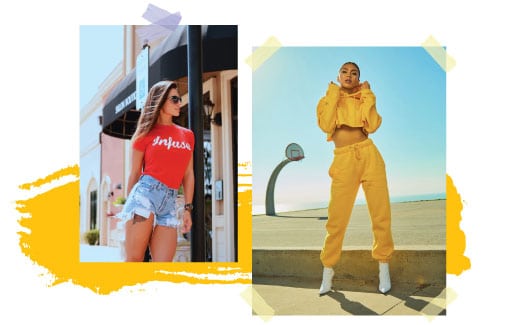 1.Wearing bright color clothes
Wear light colored shirts like bright pastels and neutral brights with a flash of neon to brighten things up, but not too much. In other words, like an acid version of the color. Lighter colors help reflect the hot sun instead of absorb it like dark colored tops. Contrast it with a darker colored pants/shorts.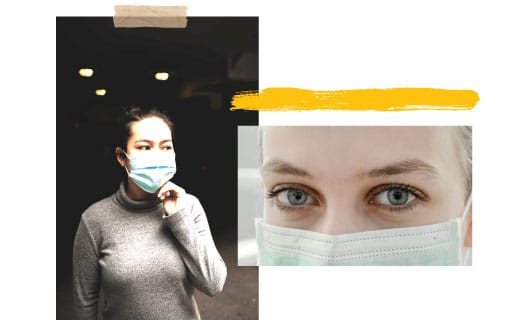 2.mask is a must!
Other than the increasing pollution in the city of Bangkok, Corona virus has recently become a thing, which has caused face masks to become even more essential to wear out in public. To wear it more effectively, double it with another mask or in other words, double mask it. Stay protected, but stay stylish at the same time.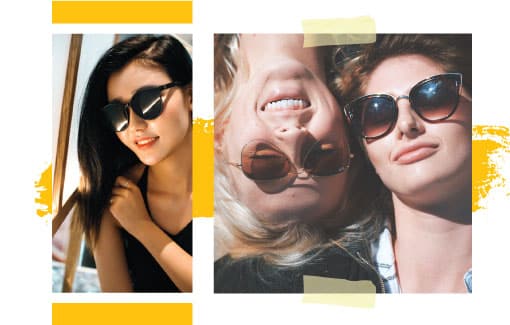 3.sunglasses
Sunglasses are a typical staple in any sunny place and Bangkok is no exception. Wear a pair that compliments your face and you're good to go.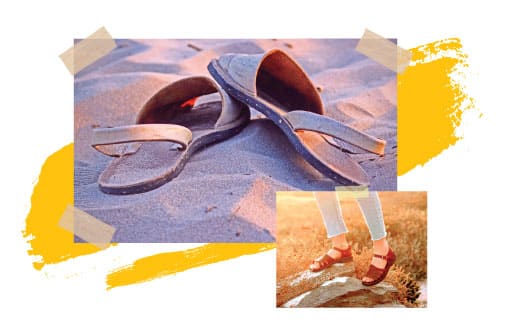 4.stay cool with sandals
One thing to help stay cool is wearing sandals, which helps air circulate through your feet keeping them cool. Sandals are another summer staple to have in your wardrobe especially for those lazy days or times when you have to slip something on to go downstairs of your condo to collect your food delivery order.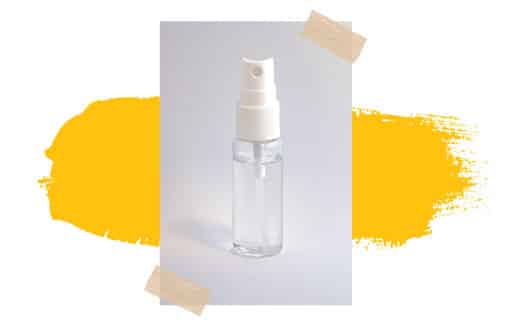 5.Alcohol Spray Disinfectant
Now that everyone has become more conscious about staying safe from Coronavirus, one thing to keep in your arsenal is hand disinfecting sprays to keep your hands clean from germs that might have been received in public.
Student Project Interview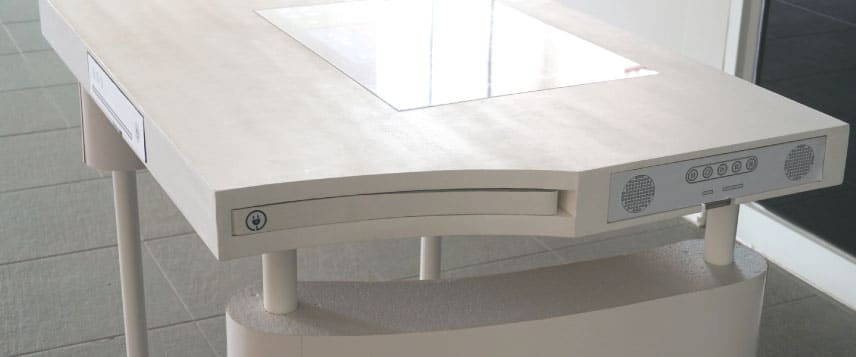 Interview with Product Design student : Ariya Traipukdeekul
 1.What is your Project?
"My project is a modular group study table that is designed for a learning space that's ideal for grades 7-12 because this table integrates electronic devices that are more suitable for this age group. This table is designed to suit the user's needs and the electronics included are customizable based on those needs. There are 12 possible options of electronics that can be included such as a printer, scanner, projector, shredder, mosquito repellent, air filter, UV hard dryer, Exam hand-in, Wi-fi box, speaker, DVD reader, and drawers. The main parts that are significant to the table are the cupholders, touch screen computer, and power strip."
2. What is it used for?
"This table is designed to create a better learning environment and promote the interaction between people while learning."
3. How did you get inspired or think of this project in the beginning?
"My last term project was a modular gaming competition station, which was a table designed to help gamers focus in the midst of large gaming competitions, reduce eye strain from bright lights, and make the gaming experience more private with less noise distraction. This table could accommodate up to 5 players. I was inspired from this creative experience and I wanted to continue designing tables. In the brainstorming stage, I thought about my self-interests and the main one I thought of was gaming, so I got the idea to create a table to enrich the gaming experience. Since then, I've been continuing this progression of designing tables to create a richer experience for the people who use them."
4. What is the process of making this project become real?
"First, was brainstorming and sketching out my ideas of different types of tables. I started with focusing on the different possible shapes and then I focused on the subjects as well as how it could change the table to fit the subject's needs. For instance, I thought about a teacher table and thought about what they need like a power strip, speaker, and electronic device. I finally decided on this shape, which became the final product since it reminded me of a grand piano shape that I quite like. Second, I found the wood from my parent's factory and started cutting it to create my project. It only took me 3 to 4 weeks, working 5 days a week from 8am to 5pm, to finally put it together. It was my first time that I worked with wood and putting something together; so, yeah I definitely made a lot of mistakes."
5. What were the challenges you faced with this project?
"There were a lot. Actually the biggest challenge was how to make the model look real or in other words, making the final project look like what I had imagined in my head. The other challenge was deciding on a target audience to design my project for, which ended up being both for students and teachers alike."
6. How do you feel now that the project is finished and completed?
"Delighted and impressed with myself or proud of myself because I didn't think that I could do that. During the process I was really stressed about making the final model. It was like I was in this eye of the storm moment where I was in the middle of working on my project and I thought like should I continue working on this project or just stop it. However, I just told myself that this my last project and I need a degree. Seriously though, I just had one way to go and it was my chance to finish. So, I kept on and went ahead to finally complete it. Despite the stress, I'll definitely continue to create more because I really enjoy working on my ideas."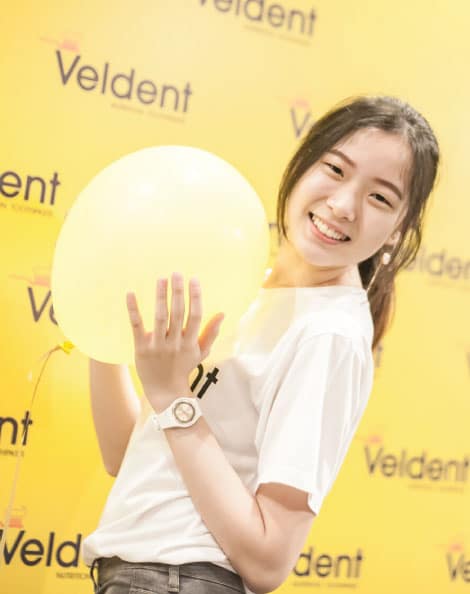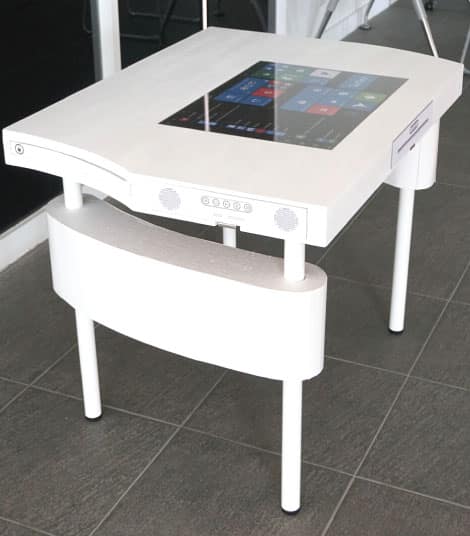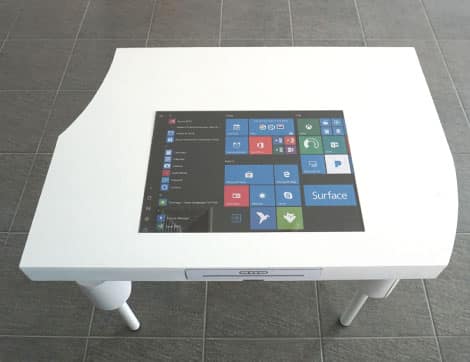 RAFFLES FASHION CONCERTAT EMQUARTIER MALL 2019
Back in December last year, Raffles held a fashion concert at the famous Emquartier mall to showcase the university students' work of fashion collection. There was a successful turn up of people, workshop for students, and a well displayed fashion show all organized by Raffles International College Bangkok.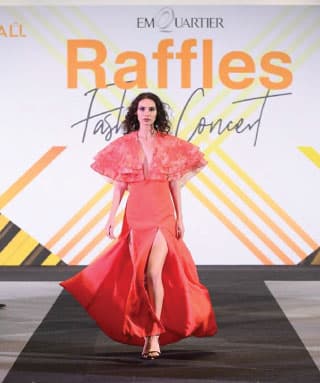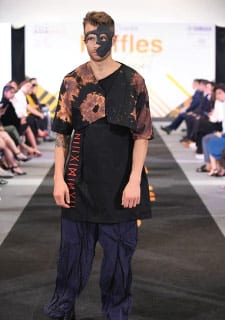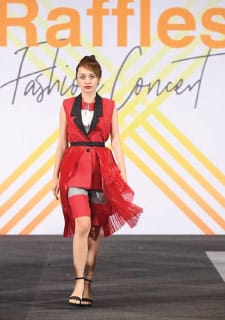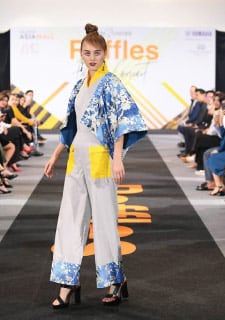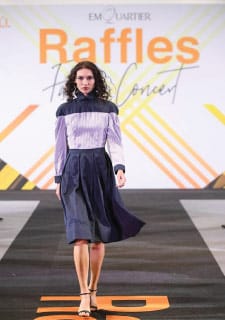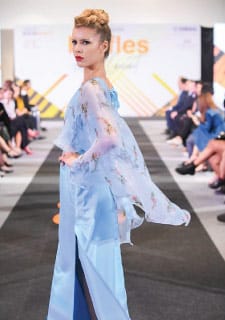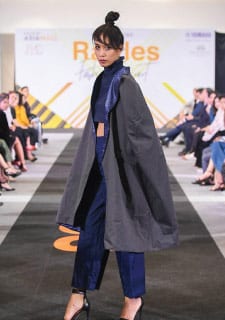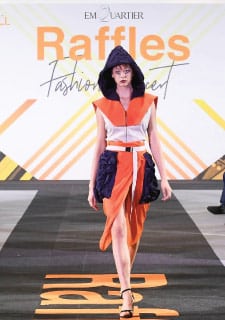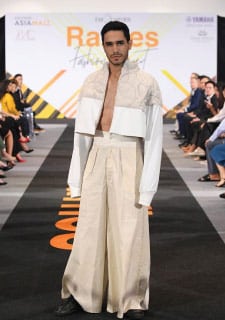 NEW PROGRAMS COMING SOON IN 2020!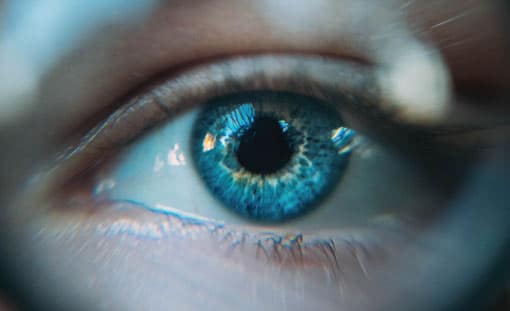 Students will be introduced to the fundamentals of psychology so that students develop knowledge and understanding concepts, theories, and practices of psychology. Then the fundamentals will be built on with more specialized areas like human resource management, marketing and branding, health services, and education.
PSYCHOLOGIST
COUNSELOR
THERAPIST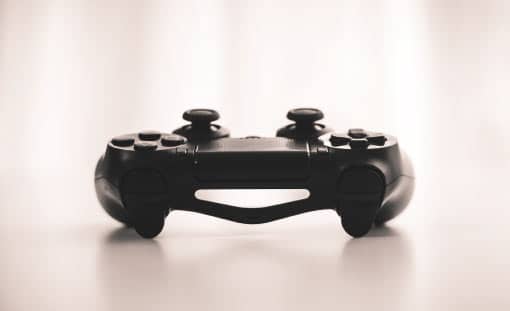 Aims to provide students with an industry-focused learning platform to establish a solid foundation in animation and game media design. Students will be introduced to the marketing, business, and management aspects of the industry along with game strategizing, game level design, game scripting, and production. They will also learn techniques and tools used in computer game development and computer animation in 2D and 3D.
GAME DESIGNER
VIDEO GAME ARTIST
GAME PROGRAMMER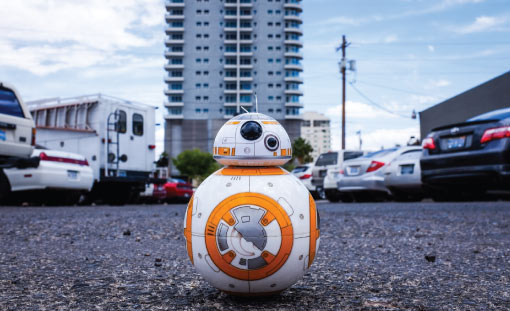 Students will learn the fundamentals in development of computer systems that are able to perform tasks that usually require human level intelligence. They will expand on the foundation of the course and utilize it to make them successful in this new emerging industry.
MACHINE LEARNING ENGINEER
DATA SCIENTIST
BIG DATA ENGINEER