WorkShop at Malibarn Flowershop & Herbarium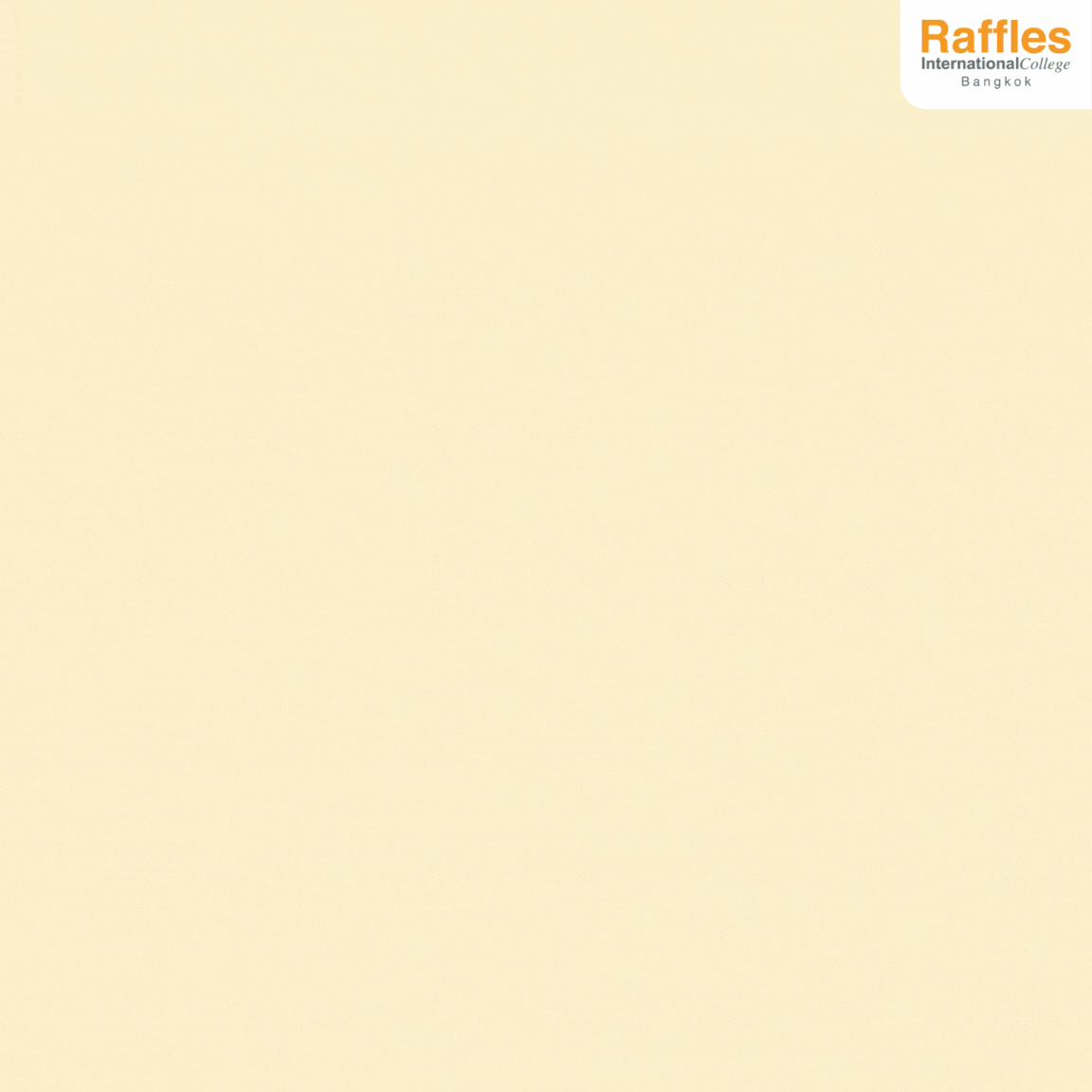 On April, 2023, Mr. Wyn, an interior design lecturer, led a group of his nine students to study and do the workshop outside the college at Malibarn Flowershop & Herbarium.
Maliban Flowershops is the flower shop that focuses on creating social value by sourcing flowers from rural communities, thereby distributing income and promoting community empowerment. The goal is to promote locally produced goods and encourage communities to cultivate their own products. This sets them apart from other flower shops, as they prioritize creating value through art and creativity and giving back to society. In other words, Malibarn is a truly social enterprise-focused store.
In this workshop, the students met Ms.Julia Kim-Davies, who is a partner and floral crafter at Malibarn as well as a Cultural Specialist for UNESCO Bangkok. The main activity of the workshop was to use various colors from food to make a bouquet in their own unique style, using color theory and artistic elements as a guide. Through the beautiful nature of flowers, the students learned various techniques and concepts.
In a world where technology reigns supreme, it's easy to forget the significance of nature. However, taking a closer look at the natural world can help us appreciate its special qualities. Let's have fun and discover the beauty of flowers through this workshop.
New Student Orientation for the April 2023 Intake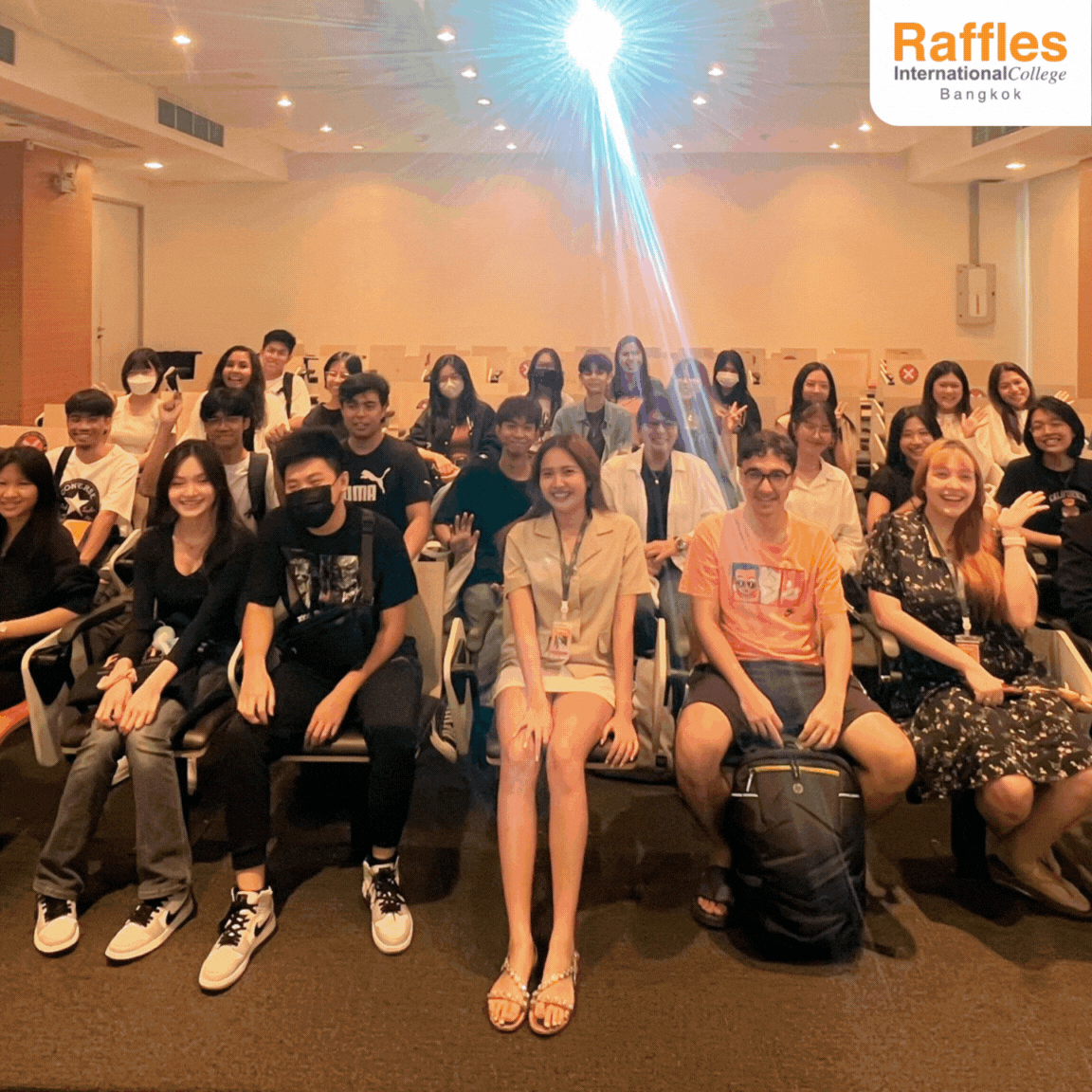 On Friday, April 21st, 2023, Raffles International College opened its auditorium doors to welcome new students.
Lecturers from many programmes, including " Miriam and Mike from Fashion Design, Wynn and Ned from Interior Design, Juergen from Visual Communication, Digital Media Design and Game Design, Valentine, Academic Director, and Student Services", come in to warmly welcome students who have just entered this academic year.
We are very happy that all new students enjoy the activities we organized for them, such as introduction classes, as well as the atmosphere of the college and also programmes that they will experience afterwards. The purpose of this activity was to help new students become familiar with the curriculum and also know how to live within our college. Which will be useful to them in the future.
At the end of the event, we also had a pizza party for all the new students to enjoy and have fun together. This activity not only created a fun and relaxing atmosphere for the students but also provided an opportunity for everyone to get to know each other, including the lecturers at the college.
We would like to once again extend a warm welcome to all of our students at Raffles International College. We wish you the best of luck in all of your future academic endeavors.
Interesting article from Ms.Valentine in Mot Magazine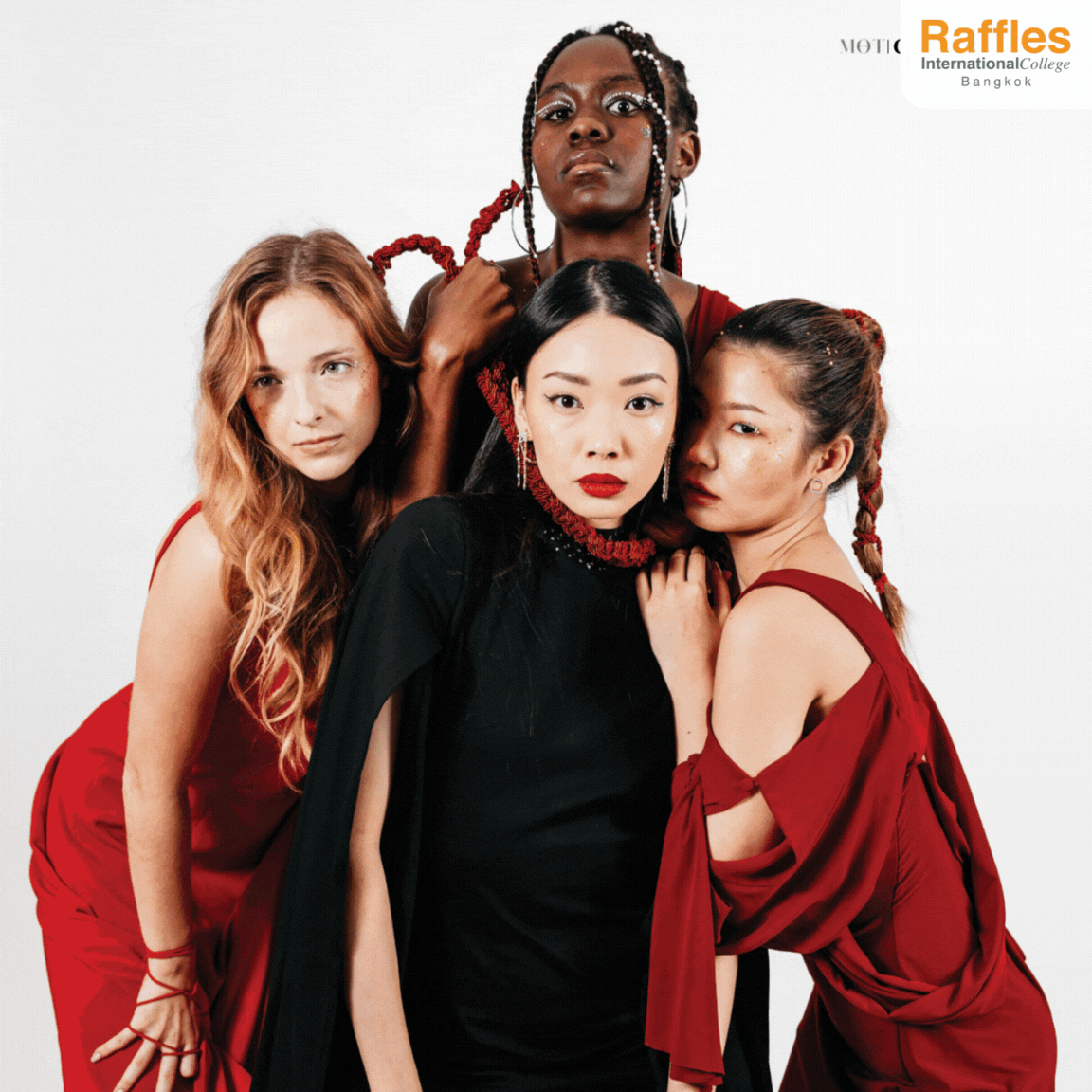 Last month, Ms. Valentine Vu, academic lead, along with Ms. Kripa Shrestha, fashion design student, had the opportunity to be a part of The Digital MOT Fashion Magazine's April and May 2023 issues. In one part of the magazine, Ms.Valentine has written an interesting article about fashion, and Ms.Kripa has attached the work of fashion design along with it.
In the article, Ms.Valentine talked about how to be successful if you are an SME in the fashion industry. She showed the vision and differences in business success through various principles that Ms.Valentine presented in an interesting and easy-to-understand concept. Moreover, together with the modern design work of Ms. Kripa, this article became perfect. In conclusion, a reader can understand the fundamentals of fashion business and enjoy the beautiful outfit in this article.
For anyone who is interested in reading more, you can find it in the digital Mot Fashion Magazine published in Vietnam for April and May of 2023 on page 42.