New Student Orientation for the October 2022 Intake 
On Friday, October 7th, 2022, Raffles International College opened its auditorium doors to welcome new students. Lecturers from various programmes, including Miriam and Mike from Fashion Design, Wynn and Nate from Interior Design, Charisma from Psychology, and Valentine from Fashion Marketing and Management met with the newly enrolled students. 
The Student Services team organised the event. The presentation was given by academic lead Valentine, Student Services executive May, and visa specialist Shogun. The event's main objective was to give students the knowledge and skills they'll need while studying at Raffles International College Bangkok. 
We would like to once again extend a warm welcome to all of our students at RIC. We wish you the best of luck in all of your future academic and personal endeavours.   
If you are interested in enrolling at Raffles in the January intake, you can review the prerequisites for admissions on our website.
What's Going On in The Big Four?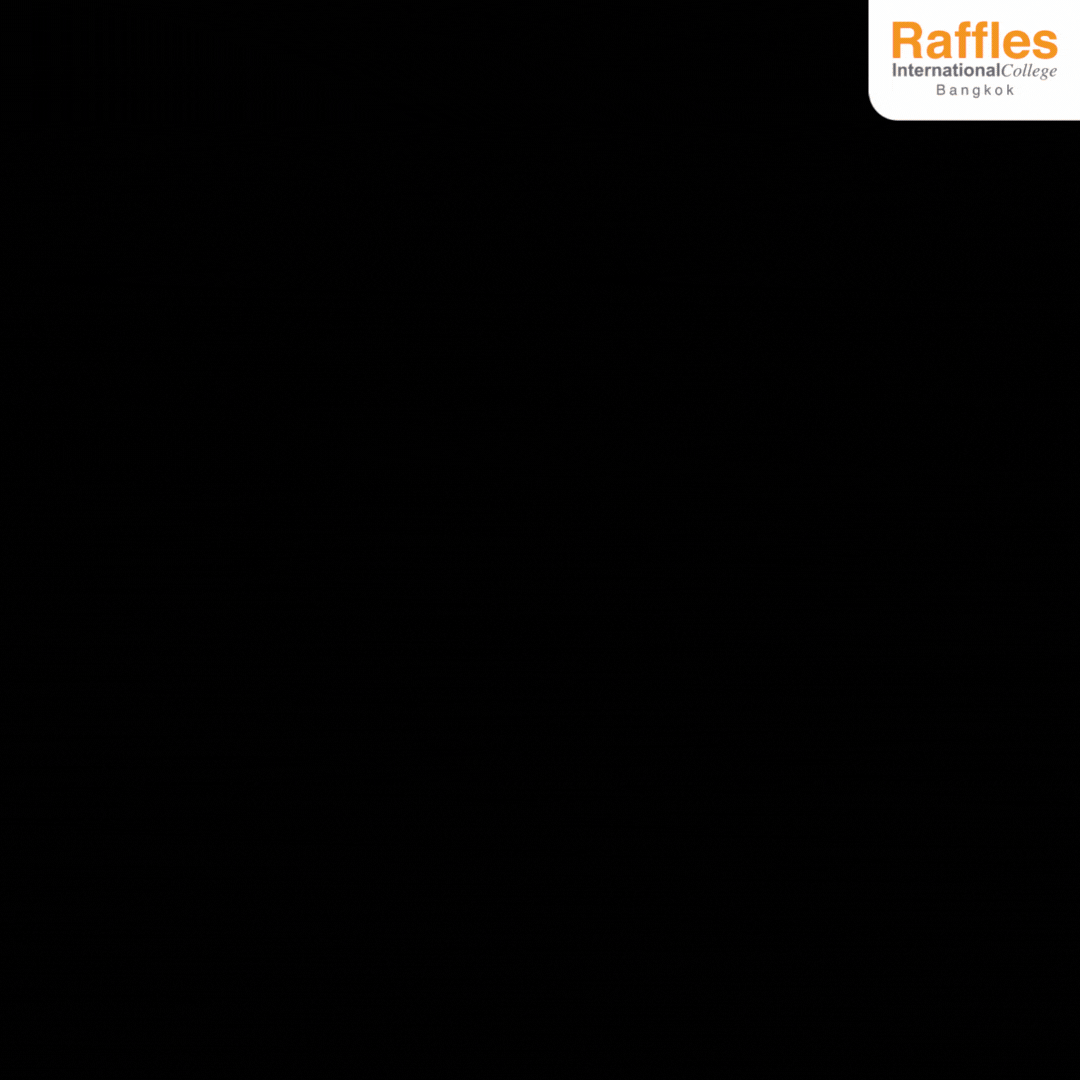 Fashion weeks have been taking place in major cities all around the world over the past several weeks. But the Big Four of the fashion industry are New York Fashion Week, London Fashion Week, Milan Fashion Week, and Paris Fashion Week. They're held in order each year, and the last one just finished on October 4th, 2022. 
Let's recap the news from each city that went viral. 
New York Fashion Week

  
Anne Hathaway's "The Devil Wears Prada'" Moment
Anne Hathaway and Anna Wintour were seated next to one another at the Michael Kors Spring/Summer 2023 show in New York City. 
Anna Wintour was dressed in her signature look, sporting her quintessential blonde bob with a pair of dark sunglasses obscuring her eyes, but Anne Hathaway's outfit looked equally familiar. Wearing a black knitted turtleneck, a chestnut brown leather coat and her hair in a high ponytail styled with a blunt fringe, Hathaway was a facsimile of her on-screen character Andrea Sachs from the 2006 film "The Devil Wears Prada." 
17 years after it was first released, "The Devil Wears Prada" is still considered one of the most entertaining exposés ever made about the absurdity of the fashion industry. Seeing Hathaway sitting shoulder-to-shoulder with the film's muse in an outfit that seemed lifted out of her character Andrea Sachs' wardrobe was a full circle moment that left the internet buzzing. 
Source: CNN 

London Fashion Week
Touching Tributes from a Community in Mourning
The United Kingdom went into a state of mourning upon the passing of Queen Elizabeth II. Many designers made sure the event continued on by paying tribute to the late monarch in any way they could. 
Designers honoured the passing of Britain's longest-reigning monarch in several ways. Music was used as a eulogy by smaller companies that couldn't change the majority of their actual collections. At Reed's show, Adam Lambert performed Queen's "Who Wants to Live Forever?" while Michael Halpern chose to remain silent during the first look of his collection as a tribute to the late queen.  
A sprig of lily of the valley, which was reportedly a favourite flower of Queen Elizabeth II and was used in her coronation bouquet in 1953, was carried by each model during the show's finale by Nensi Dojaka. According to the show notes, Christopher Kane, who made his first appearance on the calendar since before the pandemic, designed a grey hoodie and skirt outfit that pays tribute to the former monarch's last official picture. 
But Richard Quinn provided maybe the most extensive tribute. His career in fashion is closely linked to the queen, who sat front row at his Autumn-Winter 2018 show after honouring him with the Queen Elizabeth II Award for British Design in 2018. Quinn established himself as one of the country's top designers very rapidly. This season, he launched his act with a funereal procession of 22 all-black outfits, including long veils with crystal trim, glittering crowns, and a wide-brimmed black hat evoking the queen's style. 
According to the show notes, Queen Elizabeth II, "who touched him among so many others with her grace and generosity," was the subject of the entire collection. 
Source: CNN 

Milan Fashion Week 
Moncler Celebrates 70th Anniversary with Stunning Performance in Milan 
The famous Duomo of Milan served as the event's background for Moncler's 70th anniversary. Even though it rained heavily on September 24th, the celebrations went on as planned. Pharrell Williams, Future, Hiroshi Fujiwara, Michèle Lamy, Salehe Bembury, and Francesco Ragazzi were among the celebrity guests and former partners who made their way through the over 18,000-person audience one by one as they came for the performance. CEO Remo Ruffini decided on a public event to attract a wider audience, which was a welcome change from Milan Fashion Week's exclusive catwalk shows. 
The show featured 1,952 models, musicians, and performers who were all dressed in limited-edition white Moncler Maya jackets as an homage to the brand's founding year of 1952. A large choir performed a melodious symphony to open the event, and renowned ballerina Virna Toppi gave a solo performance during which she expertly twisted, tiptoed, and swirled. What came next was an army of performers doing a choreographed movement routine designed by Sadeck Waff and his team. The ability of Moncler jackets to handle bad weather was unintentionally shown by the rain. 
Source: Moncler 

Paris Fashion Week 
Bella Hadid's Spray-on Dress 
Bella Hadid, a supermodel, was set to end the Coparni show while only wearing a white G-string. However, what happened 15 minutes later stunned everyone and went viral on the internet. 
The model was sprayed by two men with what appeared to be a white off-shoulder dress. The substance turned out to be a patented spray-on fabric developed by a London-based company called Fabrican. It looked like spider webs at first until the fibrous layers thickened, instantly drying into a pebbled fabric and effectively mummifying the model. 
Source: The New York Times 
The Fashion Marketing and Management programme exposes students to countless opportunities in the fashion industry. It is tailored to blend creative fashion knowledge with business, marketing and contextual studies. Students study how product, customer and market forces interact and get an introduction to the new challenges, technologies and issues facing the fashion industry.
For more information about studying Fashion Marketing and Management at Raffles International College Bangkok, check out the programme module information.
Halloween Costumes Trending in 2022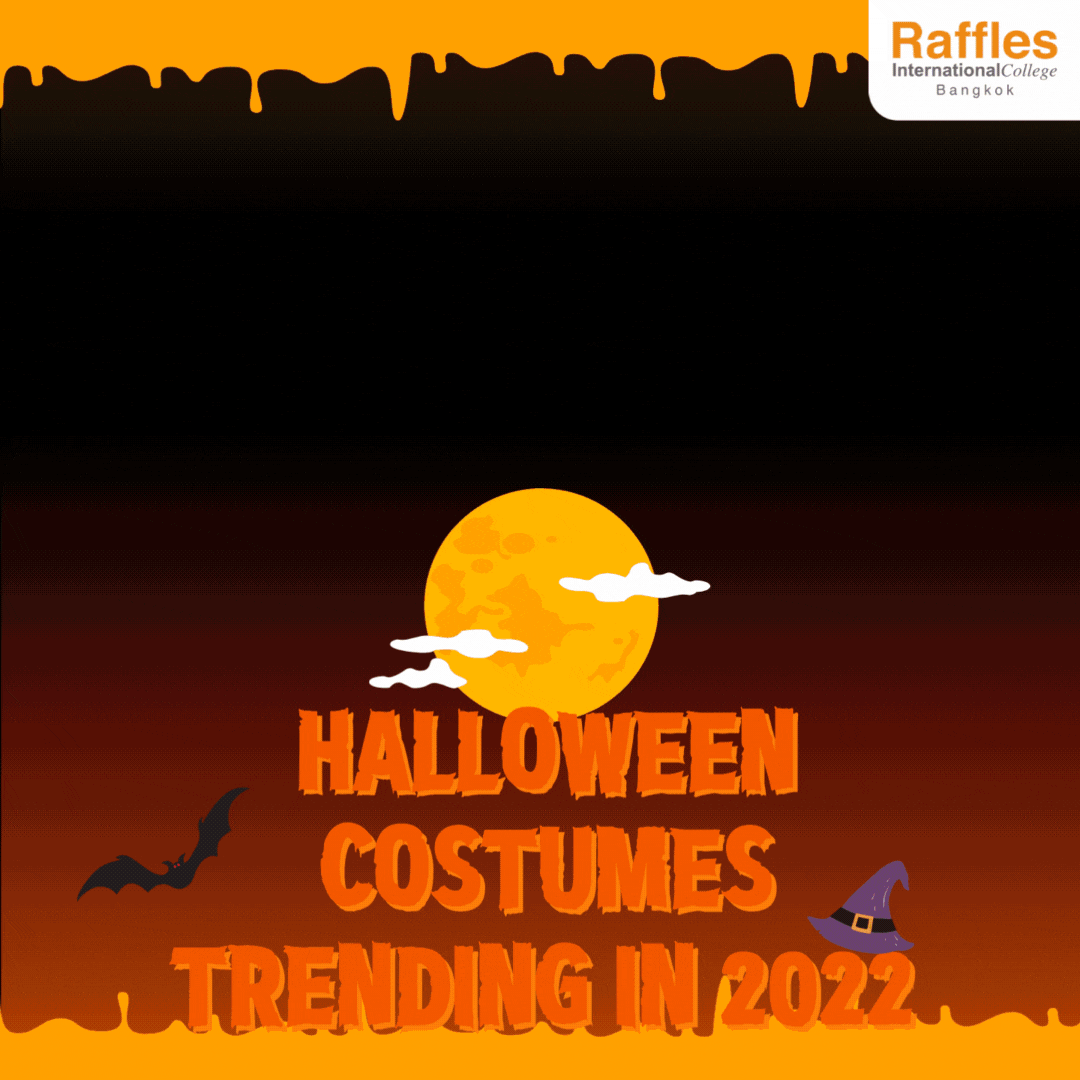 We all want to dress nicely and look fabulous when we leave the house. But at least once a year, we get to dress up in something out of the ordinary. That day is Halloween.  
As Halloween is just around the corner, we put together ideas for outfits you can rock on this spooky night.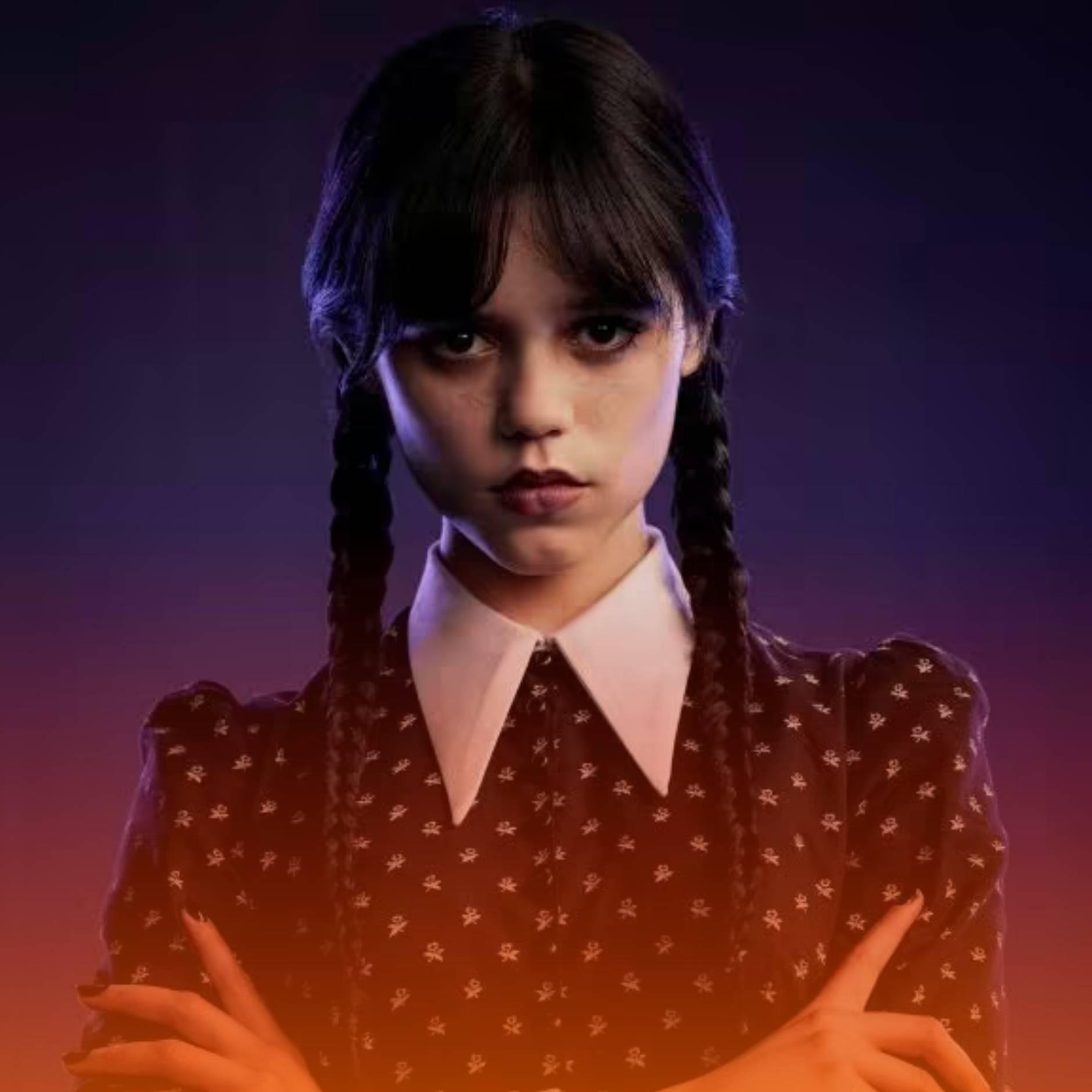 Wednesday Addams from The Addams Family 
Netflix's new show "Wednesday" will air this coming November. Based on the classic "The Addams Family," the character of Wednesday brings in an average of 58,000 monthly Google searches worldwide for "Wednesday Addams costume". To recreate this style, use Wednesday's distinctive braids with a patterned black dress and a white pointed collar.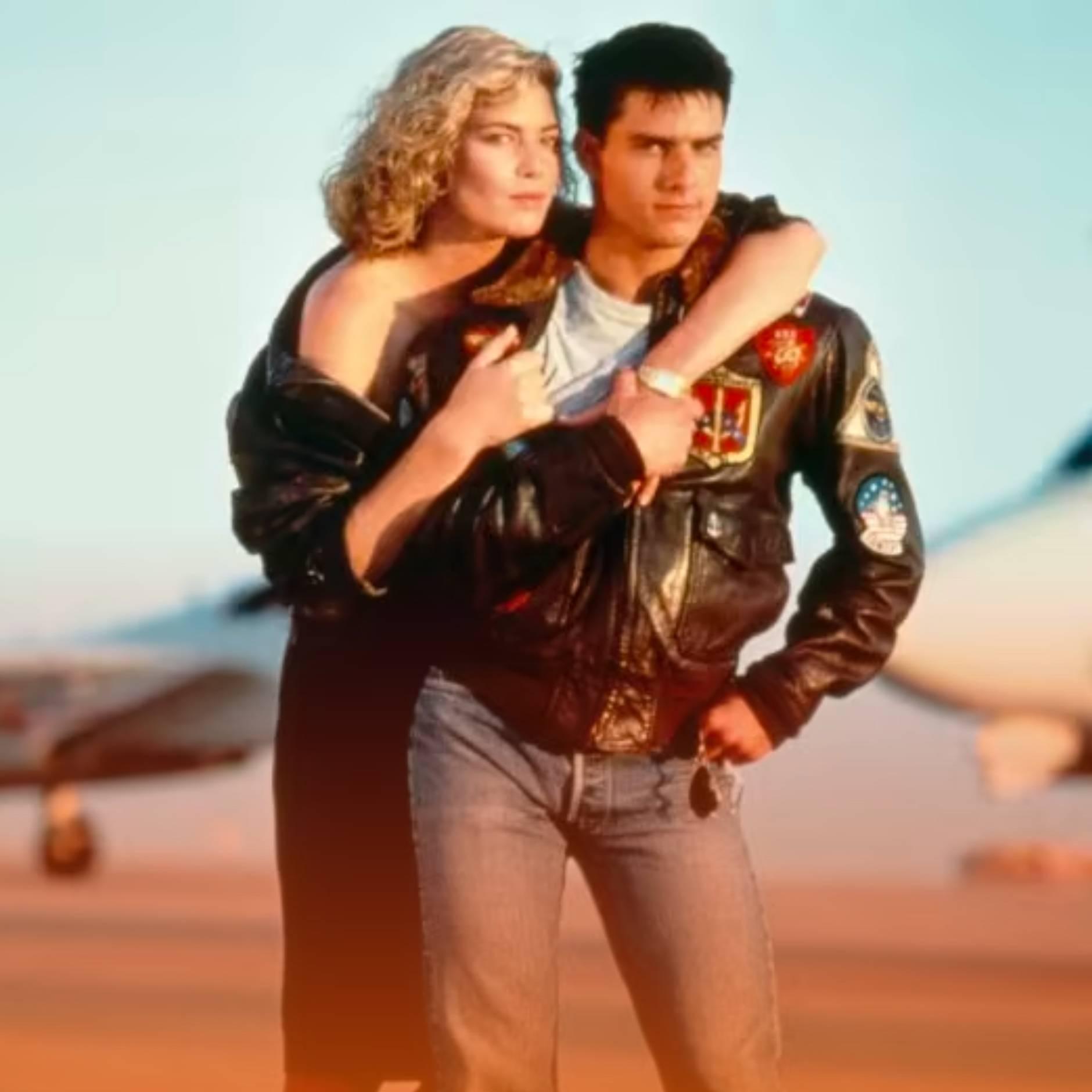 Maverick from Top Gun 
One of the most well-known Halloween costumes we are surely seeing this year is Tom Cruise's Maverick. Top Gun: Maverick, this year's box office sensation, sparked a worldwide increase of 12,000 searches per month for "Top Gun costume." The ideal low-effort outfit for fans of the franchise consists of fake moustaches, bomber jackets, and aviator spectacles.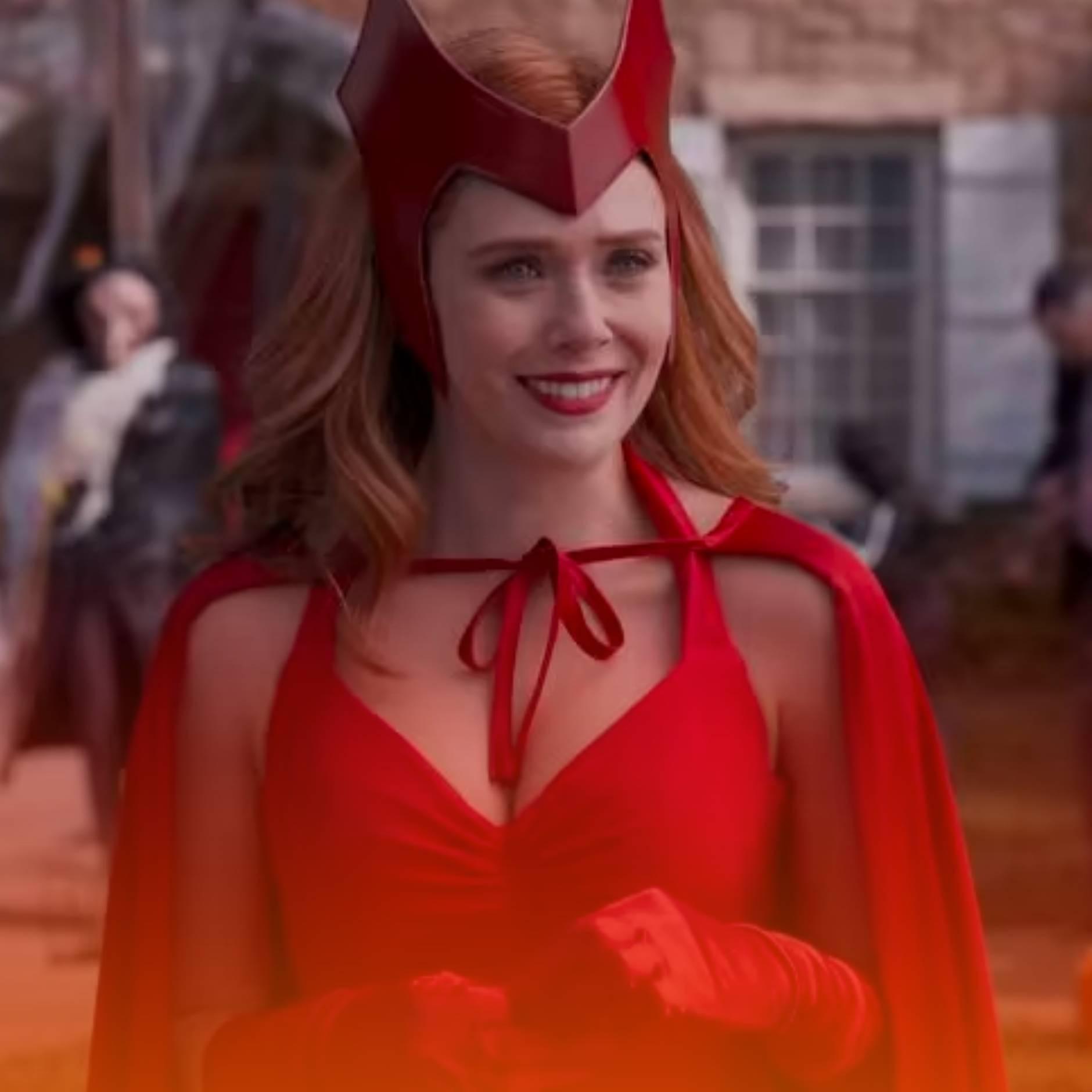 Wanda Maximoff from Wandavision 
The Scarlet Witch, a.k.a. Wanda Maximoff of Marvel, is another of this year's most popular costumes; the term "Scarlet Witch costume" receives 50,000 monthly Google searches globally. All you need is a red dress and cape, as well as the iconic Scarlet Witch hat. A red leather top, corset, or catsuit can be included to achieve the Wanda Maximoff aesthetic.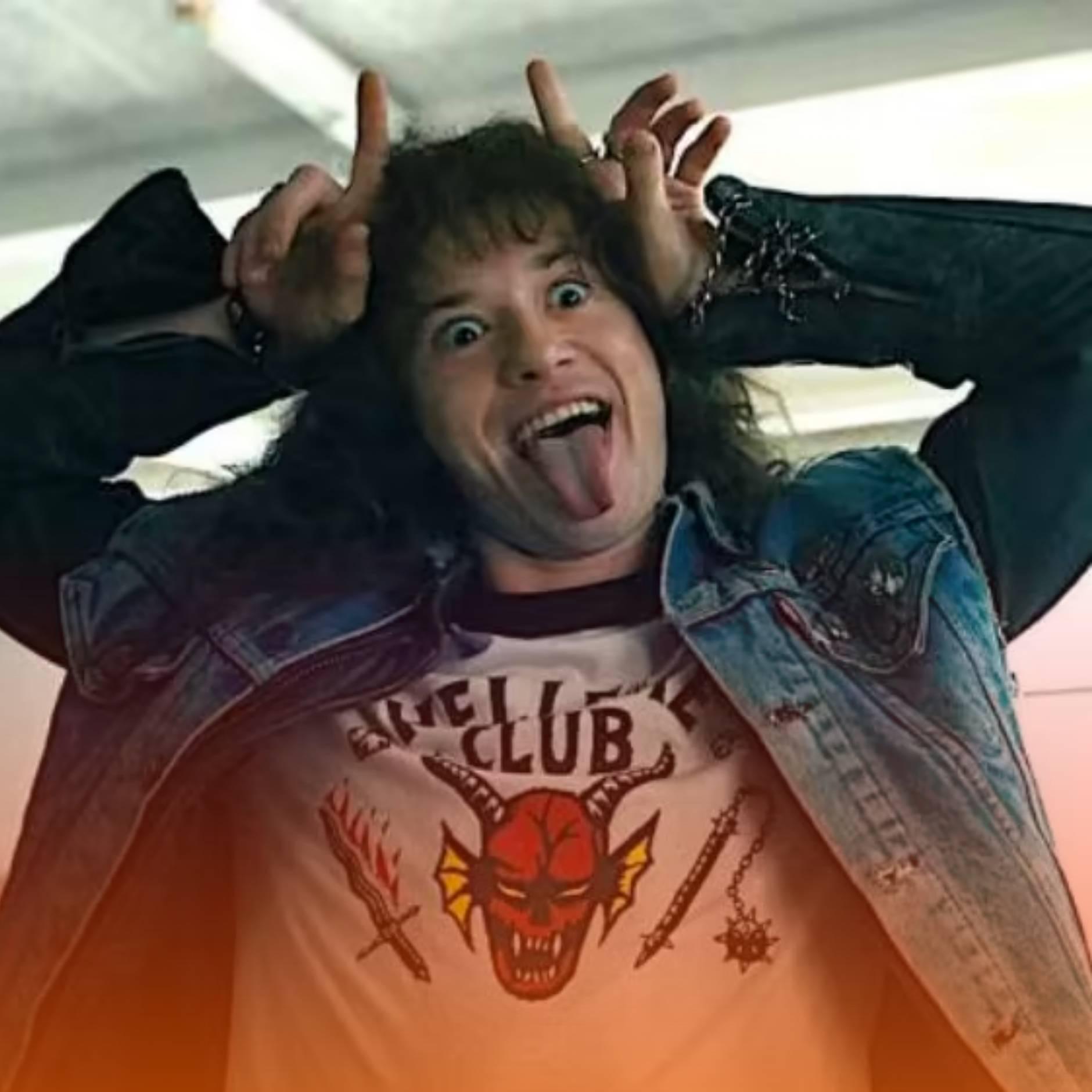 Eddie Munson from Stranger Things 
Given how popular Stranger Things has become in 2022, we can expect to see a lot of costumes this year that are inspired by the people of Hawkins, and, more notably, by new fan favourite Eddie Munson. Eddie, the Hellfire Club's leader and a fan of Metallica and Dungeons and Dragons, was first presented to us in series four. An inexpensive way to get Eddie's grunge appearance is to wear a Hellfire Club shirt with tattered black pants and a denim vest. Currently, 41,000 searches on average are made every month for the term "Hellfire Club shirt" worldwide.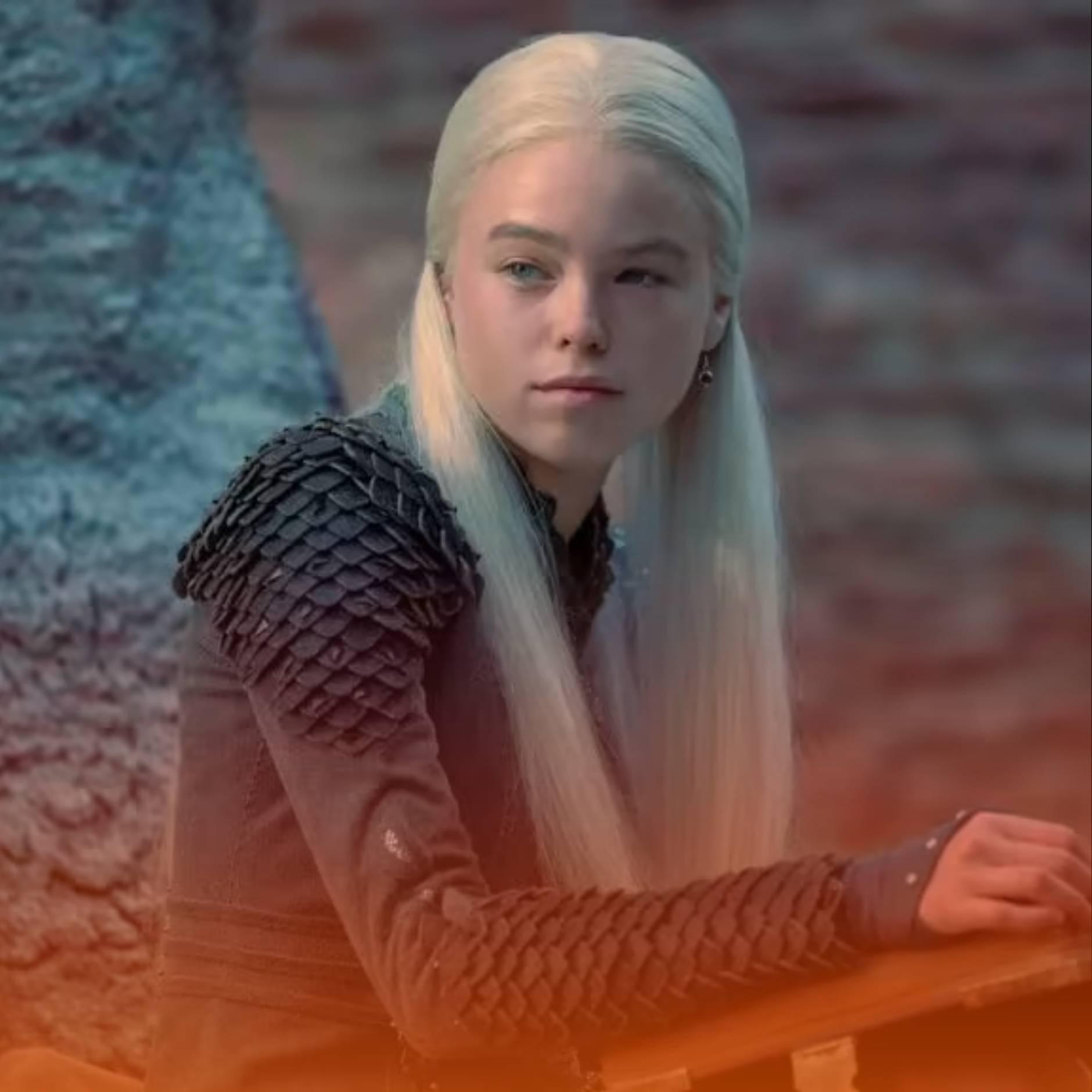 House of the Dragon 
Many costumes for Halloween this year are likely to be inspired by House of the Dragon, which is unquestionably one of the best and most anticipated shows of the year. This Halloween season, it's likely that we will see a lot more Rhaenyra Targaryen wannabes wearing long black robes, white wigs, and plastic swords.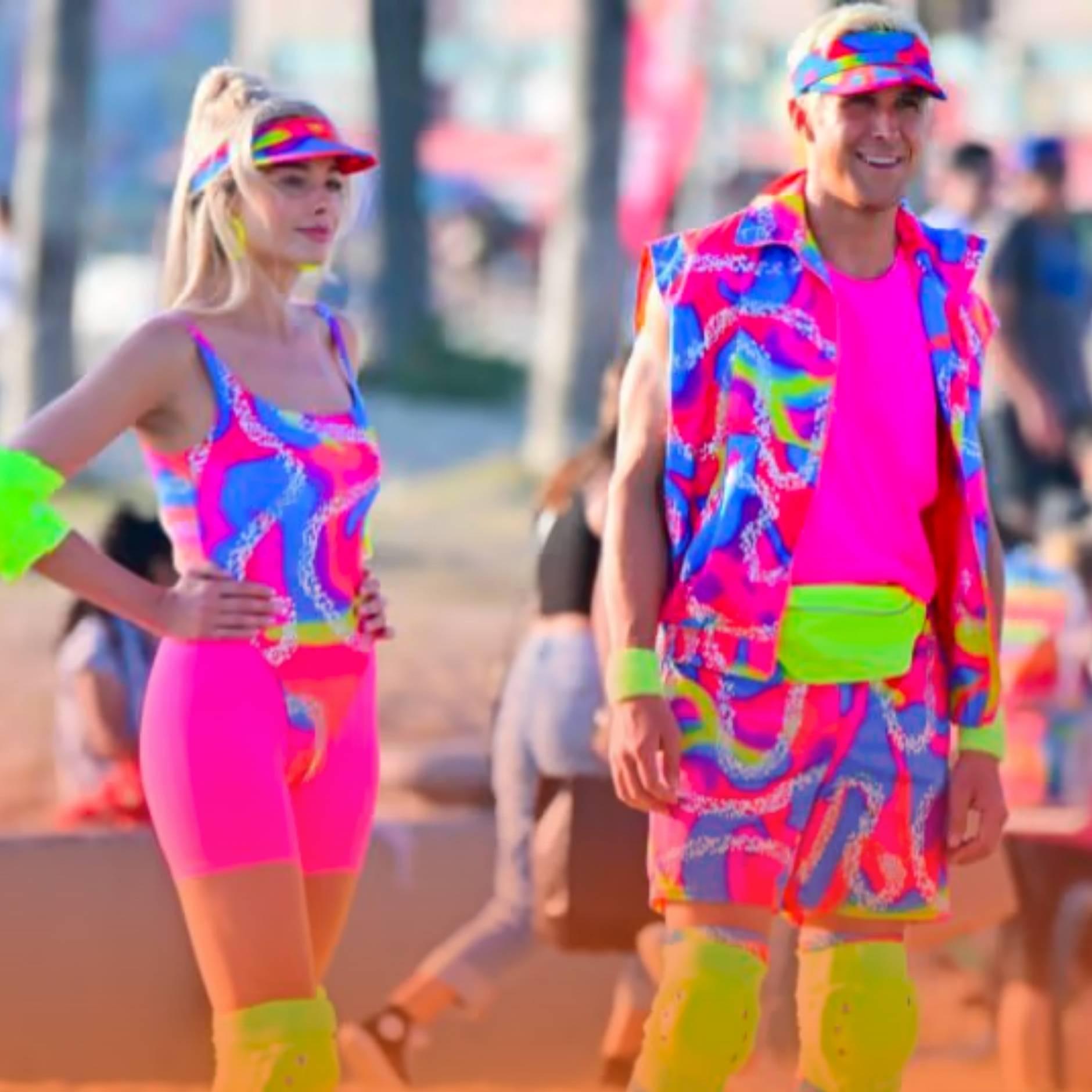 Barbie and Ken   
Because of the recent 'Barbiecore' trend and the photos of Margot Robbie and Ryan Gosling on the set of Greta Gerwig's next Barbie movie, we may expect to see a lot of couples dressed as the iconic plastic couple this Halloween. A worldwide average of 15,000 people search for "Barbie Halloween costumes" each month, whether they are looking for matching neon rollerblading dresses or hot pink cowboy outfits.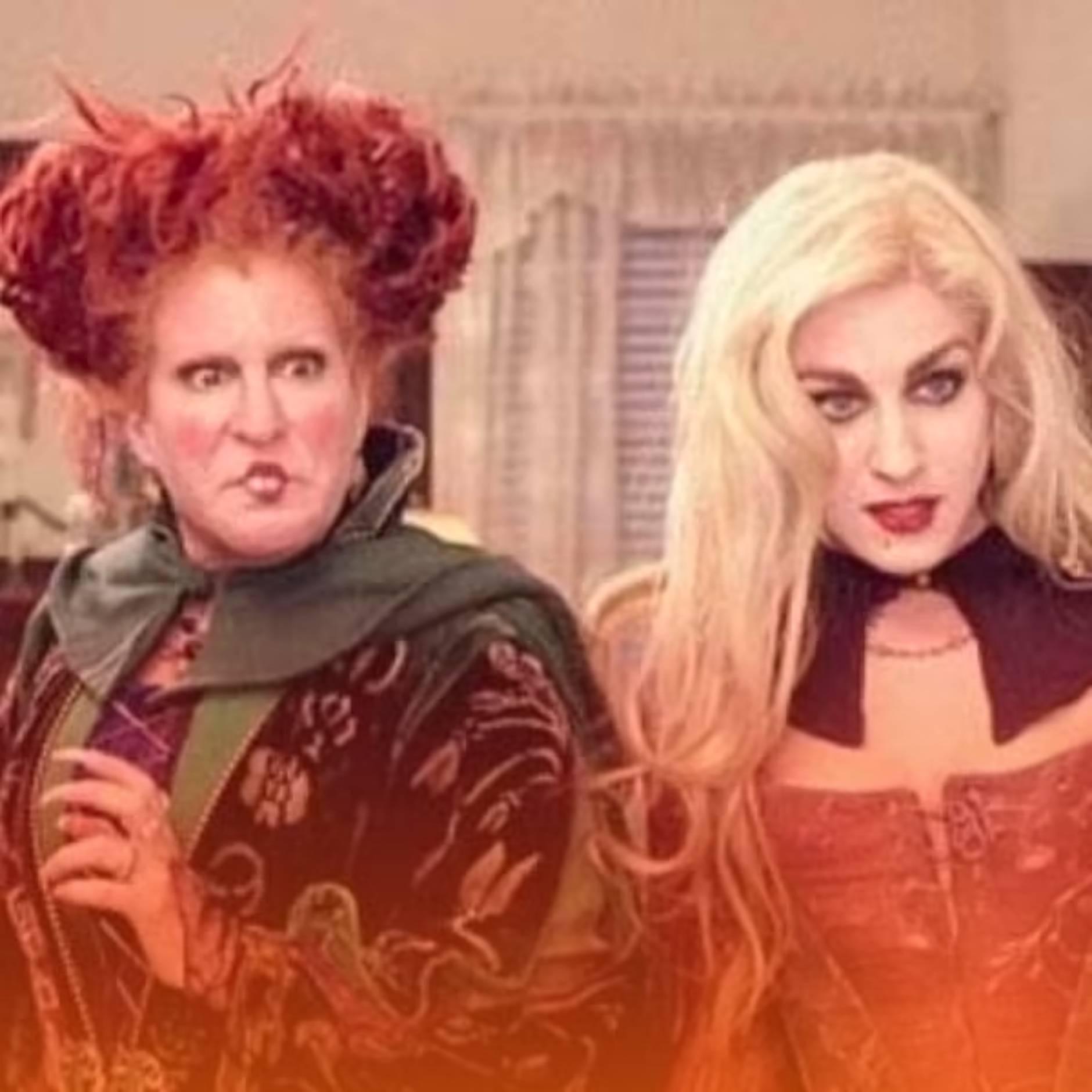 The Sanderson Sisters from Hocus Pocus 
Watching the classic film Hocus Pocus is a tradition on Halloween, especially as the much-awaited sequel releases on Disney Plus on September 30th. The Sanderson sisters are the perfect group of characters for friends to dress up as for Halloween, especially given that worldwide searches for "Hocus Pocus costumes" have increased 317% over the past three months.