Raffles Bangkok on School Tour

s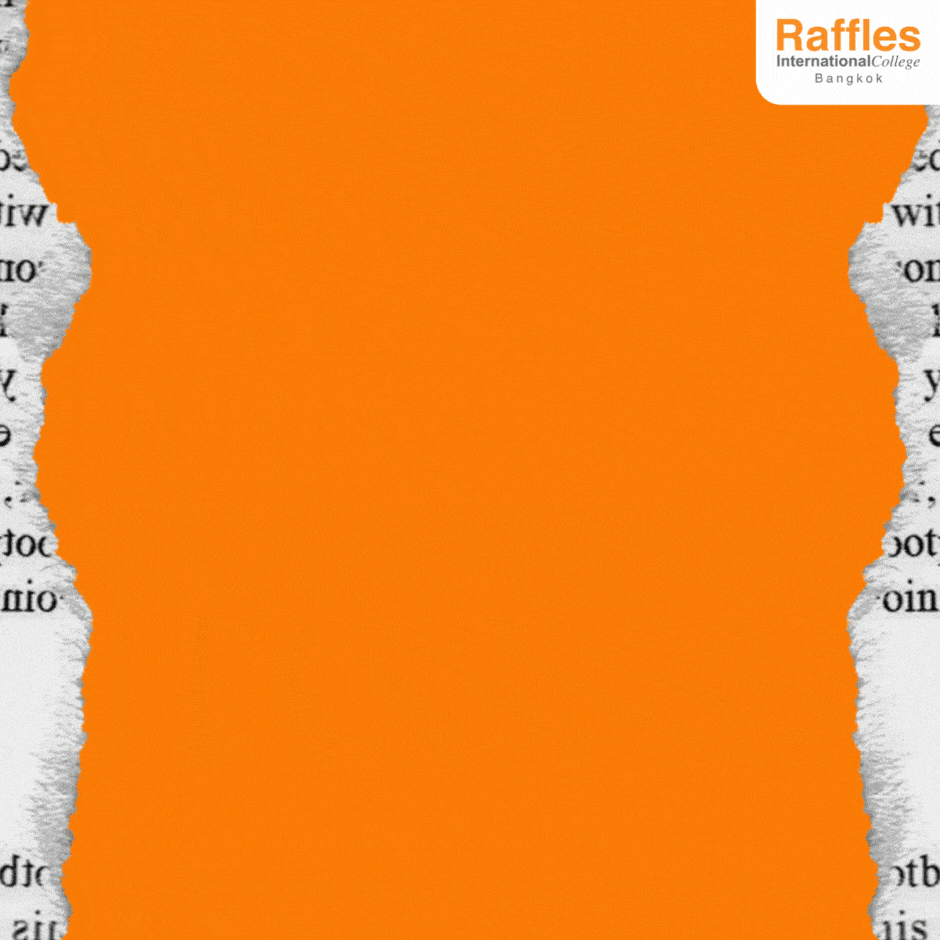 Raffles International College
recently visited Sarasas Witead Klongluang School, Saint Joseph Bangna School, and Bodindecha (Sing Singhaseni) School to instruct students about the programmes offered at Raffles Bangkok as well as to provide them with workshop-based design and planning skills.

Sarasas Witead Klongluang School
On August 23rd, 2022, the Raffles team conducted an "Orange on Top" workshop with students from Sarasas Witead Klongluang School. This team included Gabriella Power, an interior design lecturer, and Mathieu Heinz and Friderike Grunberg, two of her students. 
This workshop shows students how to think creatively, using divergent thinking to generate ideas and convergent thinking to assess ideas and draw the right conclusions. Each team brainstorms, produces ideas and concepts, and works together with others to improve teamwork. 
The team who builds the tallest tower that can hold an orange without any help for the longest period of time wins. 
In addition, students can learn more about Raffles International College Bangkok, the programmes it offers, and the admissions process.

Saint Joseph Bangna School 
On August 23rd, 2022, the Raffles team made a visit to Saint Joseph Bangna School as part of an event to connect students with educational institutions in both the public and private sectors for academic and career guidance. The Raffles team was there to instruct students about Raffles' programmes and the admissions process. 
During the event, there were also other activities themed around dream jobs, professional design activities, and life goals. Students participated in all the activities with interest. 
Another important activity was a lecture on the topic of self-discovery and the TCAS university admission system. 

Bodindecha (Sing Singhaseni) School
On August 26th, 2022, the Raffles team went to the Education and Career Guidance Exhibition at Bodindecha (Sing Singhaseni) School. Over 50 institutions, both public and private, were in attendance. The Raffles team was there to explain Raffles' programmes and admissions process to prospective students. 
The purpose of this activity is to give students the opportunity to pursue their future academic and professional interests. 
Jules

on the Cover of Prestige Magazine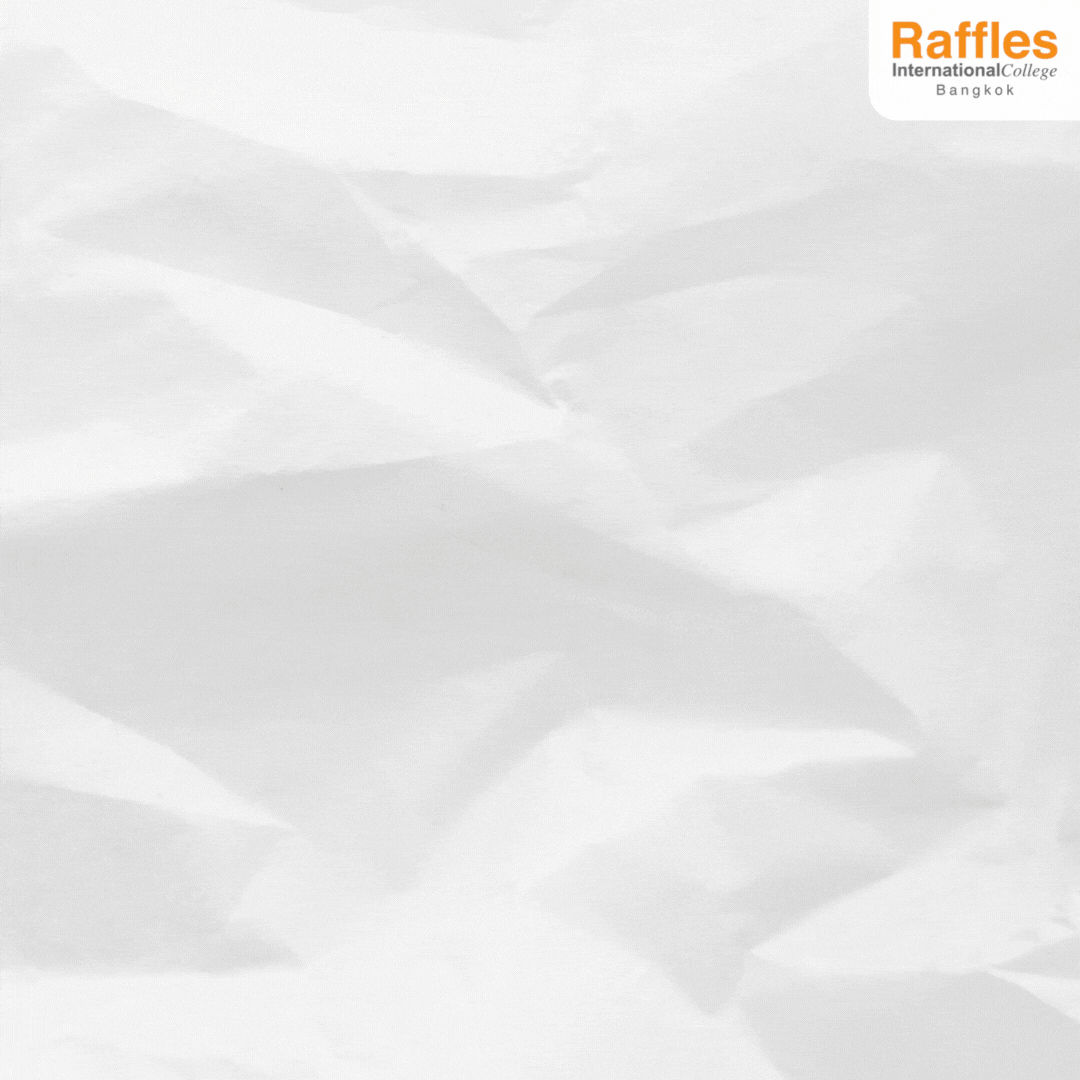 Nattha "Jules" Soontornvinate, an alumna in interior design from Raffles International College Bangkok, was featured on the cover of the August 2022 issue of Prestige Magazine. 
Jules has proven herself as one of the industry's most successful interior designers in recent years as a result of her design work for Asira's flagship store, which earned her the award for "Best Retail Interior" at the 2020 Asia Pacific Property Awards. She also designed the Alanis Clinic in Gaysorn Village and the Kaijin Chef Table in Nichada Thani, which are all well-known and well-respected projects.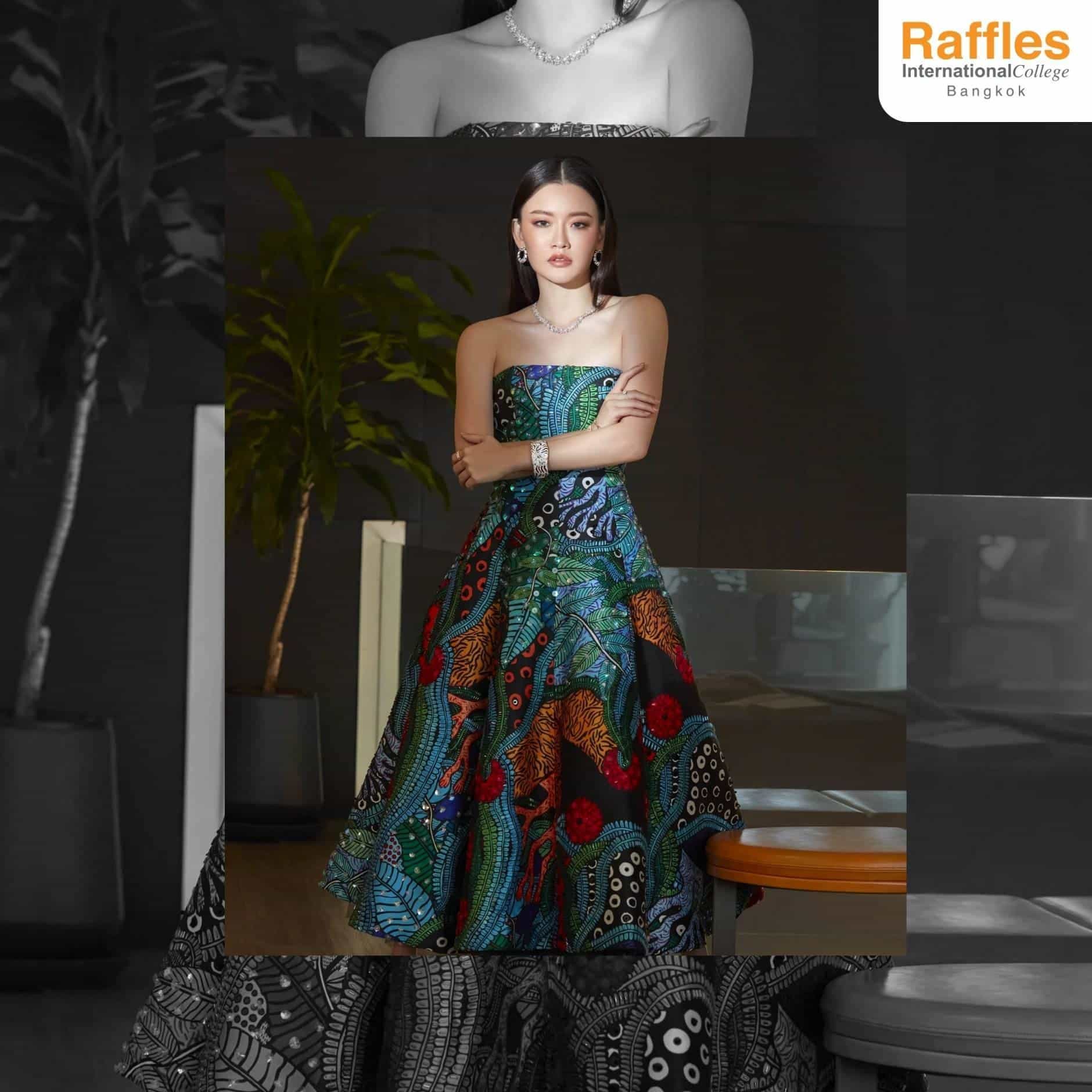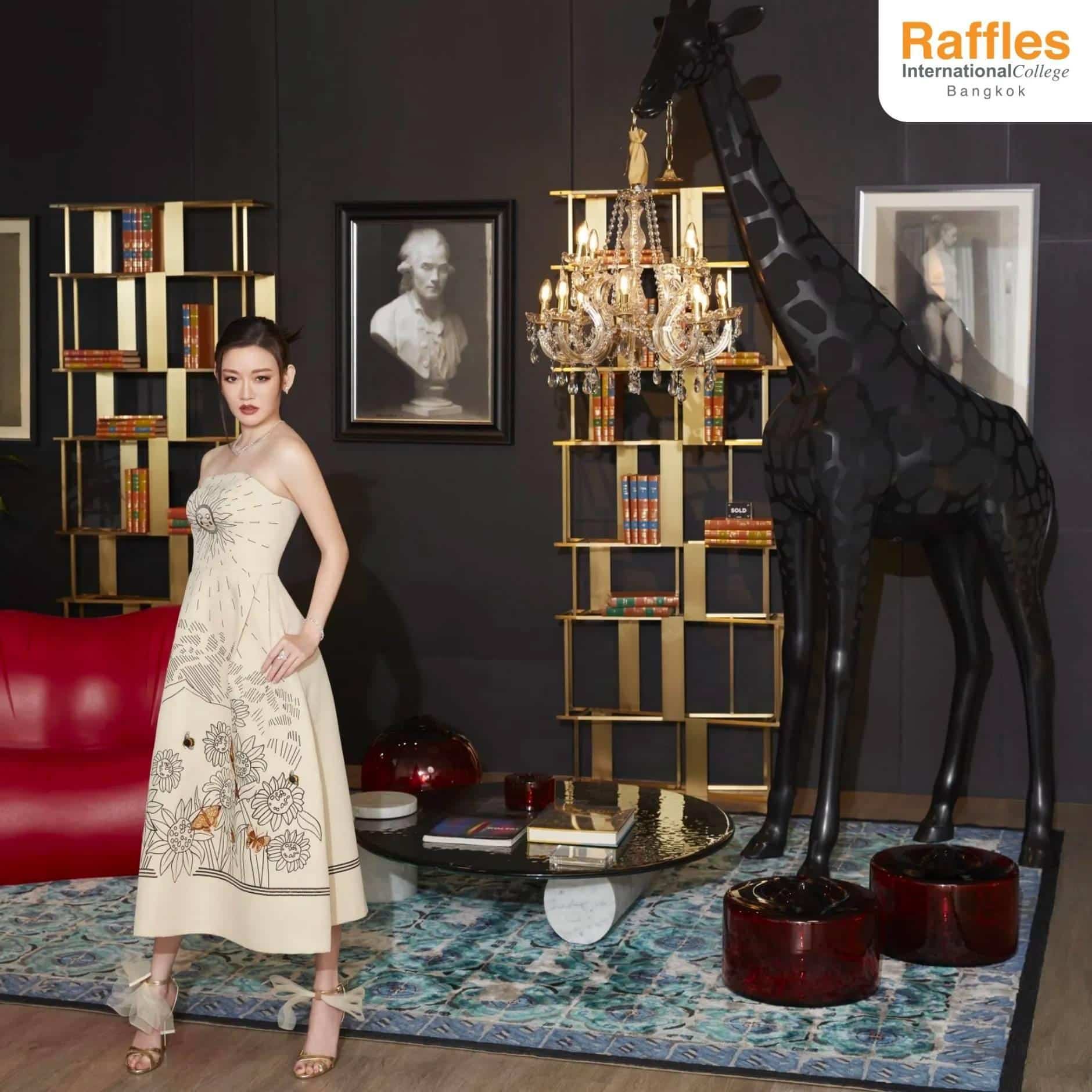 In addition to being an interior designer herself, she has achieved further success as the founder and design director of the prestigious interior design company Double V Space Co. Ltd., which was recognised in 2021 as Thailand's Leading Luxury Interior Design Company at the UK Design & Build Awards. 
The walkway is an example of business development that allows all sectors of the relevant business ecosystem to achieve sustainable benefits. The design is made for a modern civilization and aims to increase the comfort and safety of the people. It is now ready to welcome the return of foreign tourists from all over the world.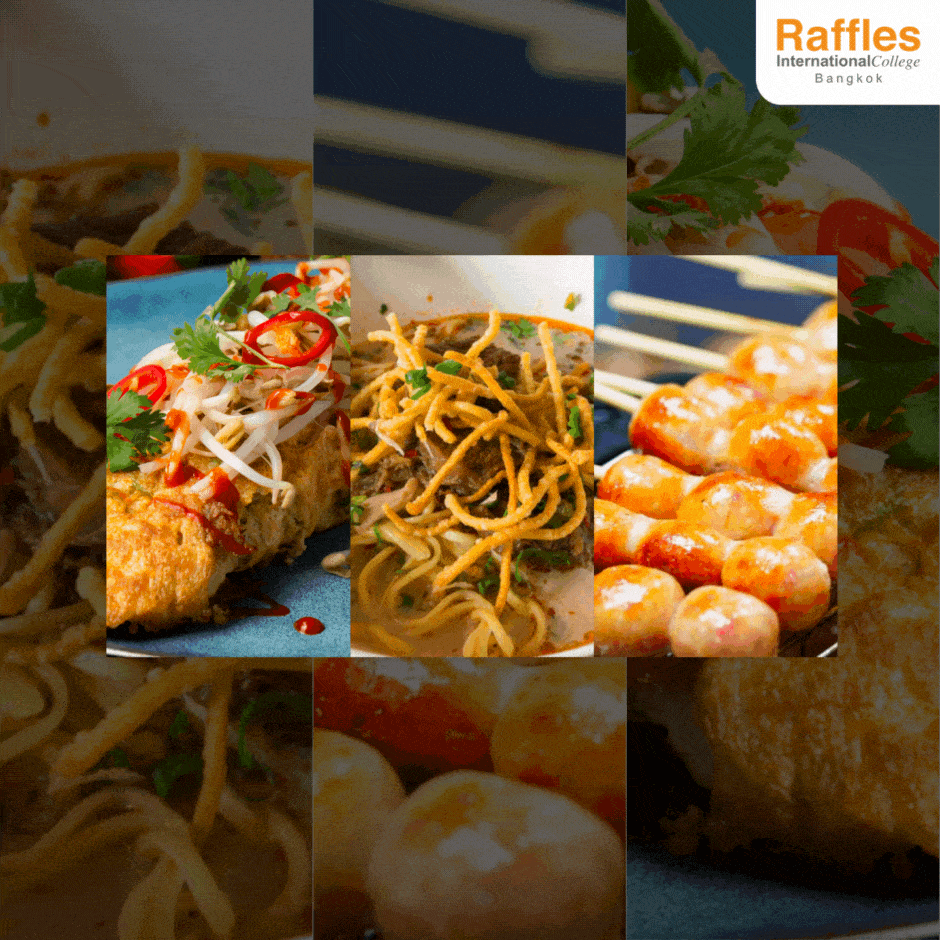 Three Thai Dishes on CNN's Best Street Foods in Asia
You may be familiar with some well-known Thai dishes like Tom Yum Goong, Pad Thai, or Massaman curry, but Thailand still has an even wider variety of cuisines for you to try. Let's look at three new dishes that you may not be familiar with but that have become favourites of food lovers worldwide and can be easily found on the streets of Thailand. Here are three Thai dishes that were included in CNN's list of the best 50 street foods in Asia. 
Crab Omelettes

The popularity of crab omelettes, known in Thai as Kai Jeow Pu, has likely increased since Jay Fai's restaurant received a Michelin Star; crab omelettes are one of her most well-known dishes. The perfect combination of crab and eggs is made even better by the wok's crispy edges, fluffy inside, and a drip of sweet chili sauce.
Khao Soi

 The curry noodle soup known as khao soi, which is topped with deep-fried egg noodles, was recently voted as TasteAtlas' best soup. Originally from Northern Thailand, this menu is now available in many restaurants all over the country. Vendors spoon thick, creamy, chili-infused coconut soup over a bed of egg noodles with beef or chicken legs, creating lovely golden bowls. Mustard greens, freshly cut shallots, lime wedges, and chili paste are frequently served on the side.
Sai Krok Isan

One of the most popular street delicacies in northeastern Thailand is Sai krok Isan, or northeastern Thai sausage. It is typically made using pork, sticky rice, and garlic, then hung up to ferment and dry. It is sour and garlicky. Different vendors use different herbs and spices, but toppings like ginger, cabbage, and hot peppers usually complete the perfect mouthful.