Get ready to explore "Raffles the Future Creation"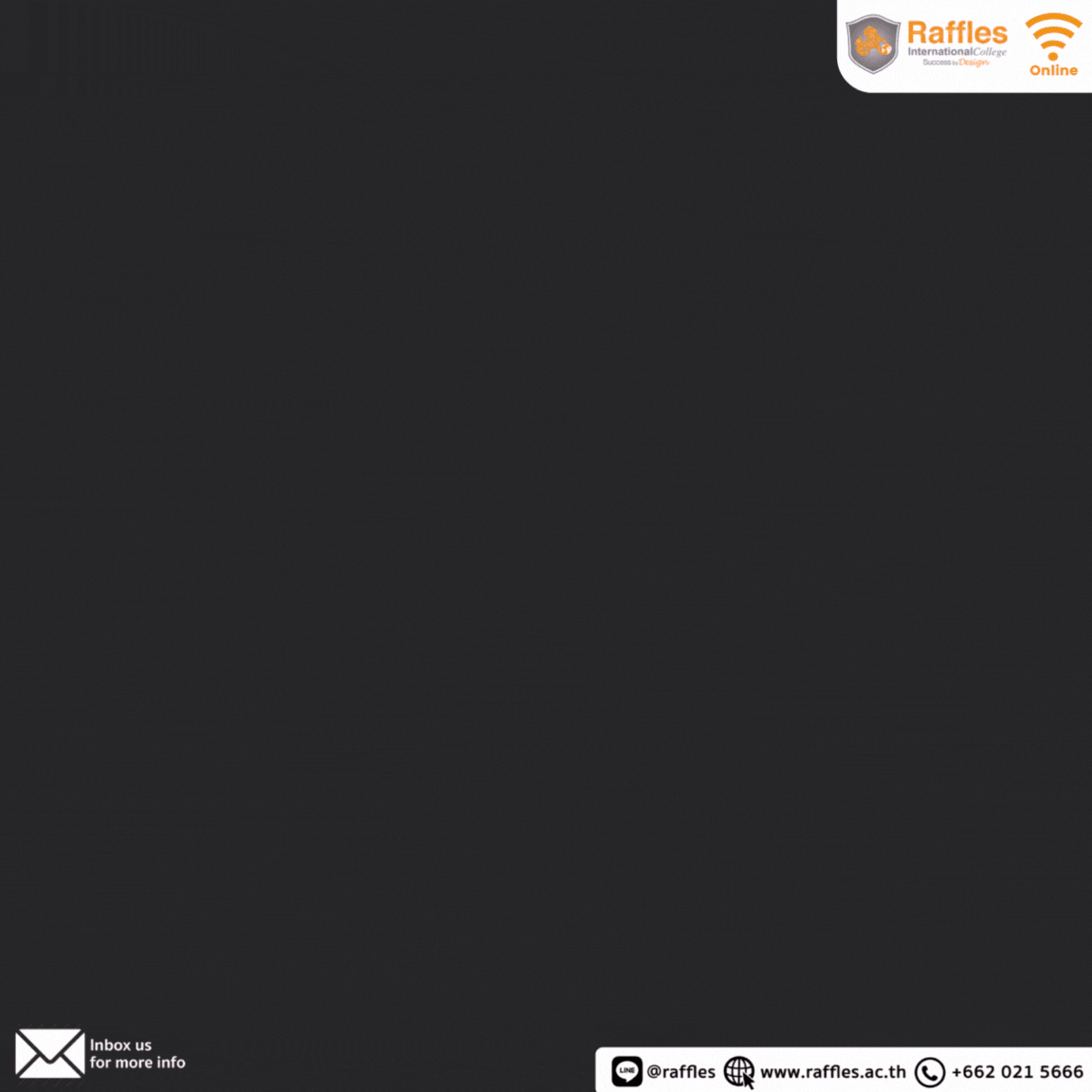 On September 2nd, 2023, Raffles will broadcast an online open house for the October intake 2023 with the theme "Raffles, The Future Creation". You're invited to join and chat with us at this upcoming event on our Facebook fan page and exclusively on Zoom. We can't wait to meet you all!
Explore the programmes that are right for you! During the online open house, You will find many interesting shows that are designed to provide you with all the information you need to make an informed decision. You will have the opportunity to learn more about our campus and the various programmes offered at Raffles, whether you are interested in design or business. Let's get to know us better with the many exclusive contents that we provide. Include;
About Raffles
Get to know better about Raffles International College Bangkok.

Introduction to our programmes

Find out what programmes are right for you with the many interesting programmes we provide at Raffles
Classroom tour
Take a virtual tour of our state-of-the-art facilities and get a feel for the campus environment. Such as, our classrooms, studios, and other learning spaces to get a sense of what it's like to study at Raffles.
Activities outside the classroom
Understand the fundamentals of the business model from practical experience and explore some interesting activities, workshops, and outside field trips that we provided.
Get the opportunity to live talk, exchange information, or ask questions with our lecturers about the programmes in which you are interested.
The event will be set up on September 2nd, 2023, from 01:00 AM to 02:00 AM (UTC+07.00).
Register today to secure your spot!
Student showcase, "20th Century of Styles and Trends"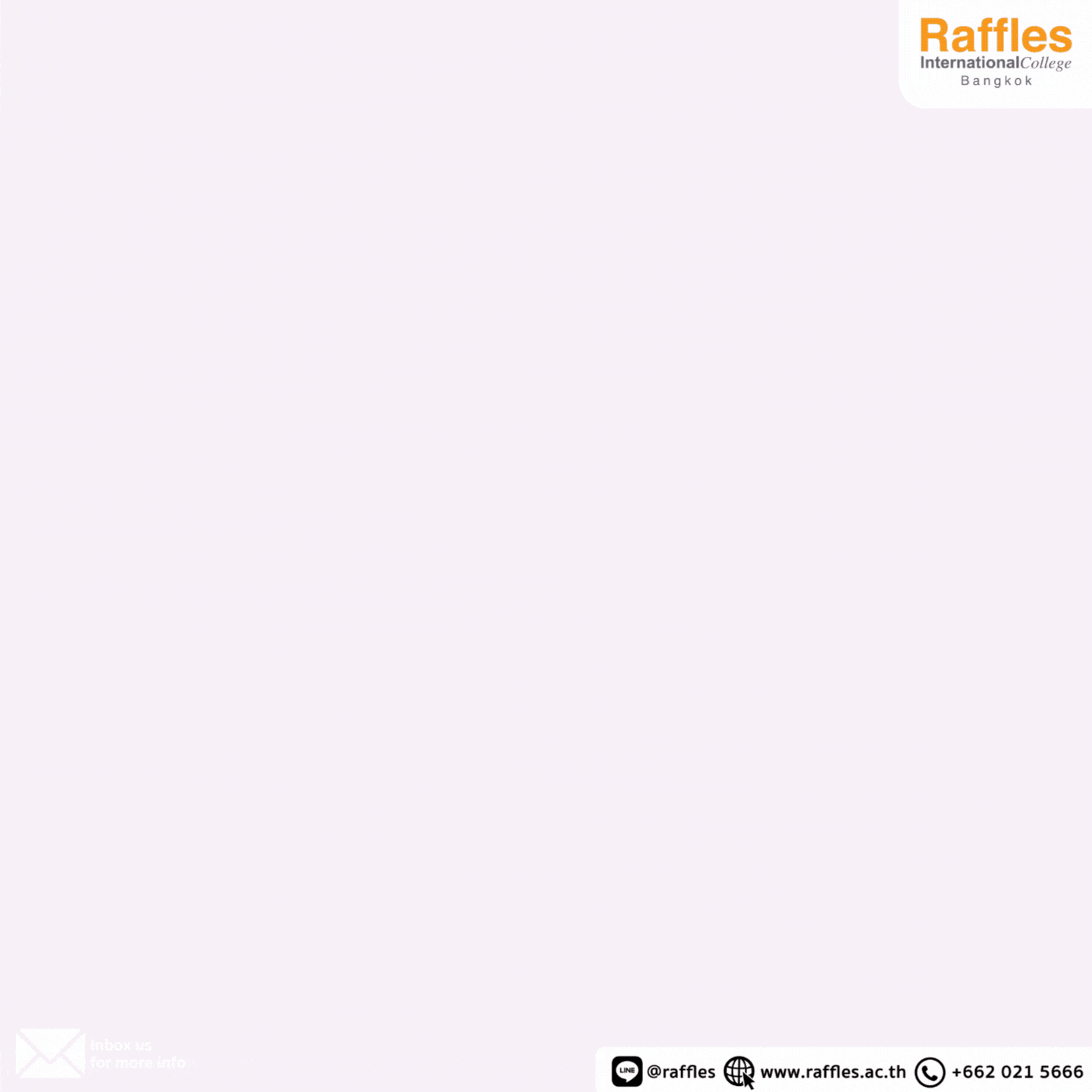 Let's explore and enjoy fun projects from our students! We are proud to present the exciting projects from our Fashion Design and Fashion Marketing and Management students in "the 20th Century of Styles and Trends". The guidance provided by Ms. Valentine Vu has led to the development of some impressive work.
In this activity, Ms. Valentine assigned students to do the final projects as a group with two options. The first option is to produce another research book highlighting key clothing, social, and cultural events of the 20th century that affected the fashion industry. The students had to do extensive research to ensure that their work was accurate and informative.
The second option is to produce a visual essay on the fashion revivals of the 20th century through the fashion styling and aesthetics of Gen Z. The students are encouraged to thrift shop for attire that reflects their research for each decade of the 20th century and the 21st century (1900–2010), photoshoot themselves in the outfit, and create the corresponding mood boards.
Overall, students from all groups achieved a great outcome. The projects produced by the students were of high quality and showcased their dedication and hard work. They did deep research in order to understand the history of fashion from the past to the present and demonstrate how fashion has evolved over time and the impact of social and cultural events on fashion trends.
Creative workshop with the interior design specialists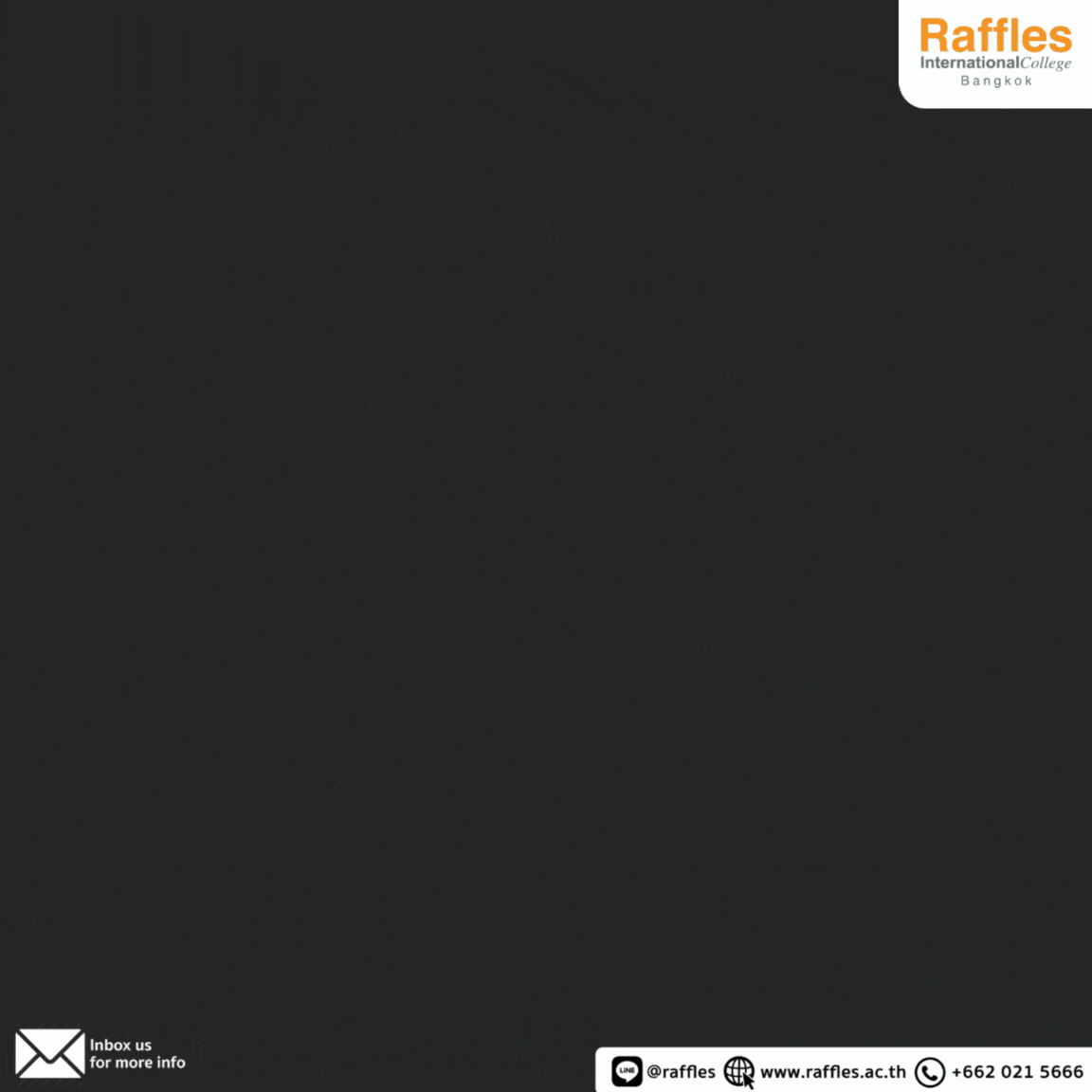 From the previous intake, interior design lecturer Mr. Wyn brought a group of interior design students to attend a workshop with interior design specialists from Thammasat University at Raffles International College Bangkok.
During the workshop, students were given the opportunity to showcase their creativity and design skills in their own unique way. Experts provided valuable feedback and recommendations to help students improve their work even further.
The focus of this workshop was to allow students to freely imagine their designs. Paired with advice from experienced lecturers, students were able to refine their creative visions into more defined plans, helping them to grow as artists.
Overall, students had fun and gained a deeper understanding of design principles such as form, function, and aesthetics. They learned how to generate and communicate design ideas, which helped them improve their design skills over time. This workshop was a valuable event for students who are interested in pursuing a career in design or who simply want to improve their creative abilities.