On June 24, 2021, Panupong Pituksung, College Director of Raffles International College, signed a Memorandum of Understanding (MoU) pledging cooperation with the Front-line Operations Driving Project.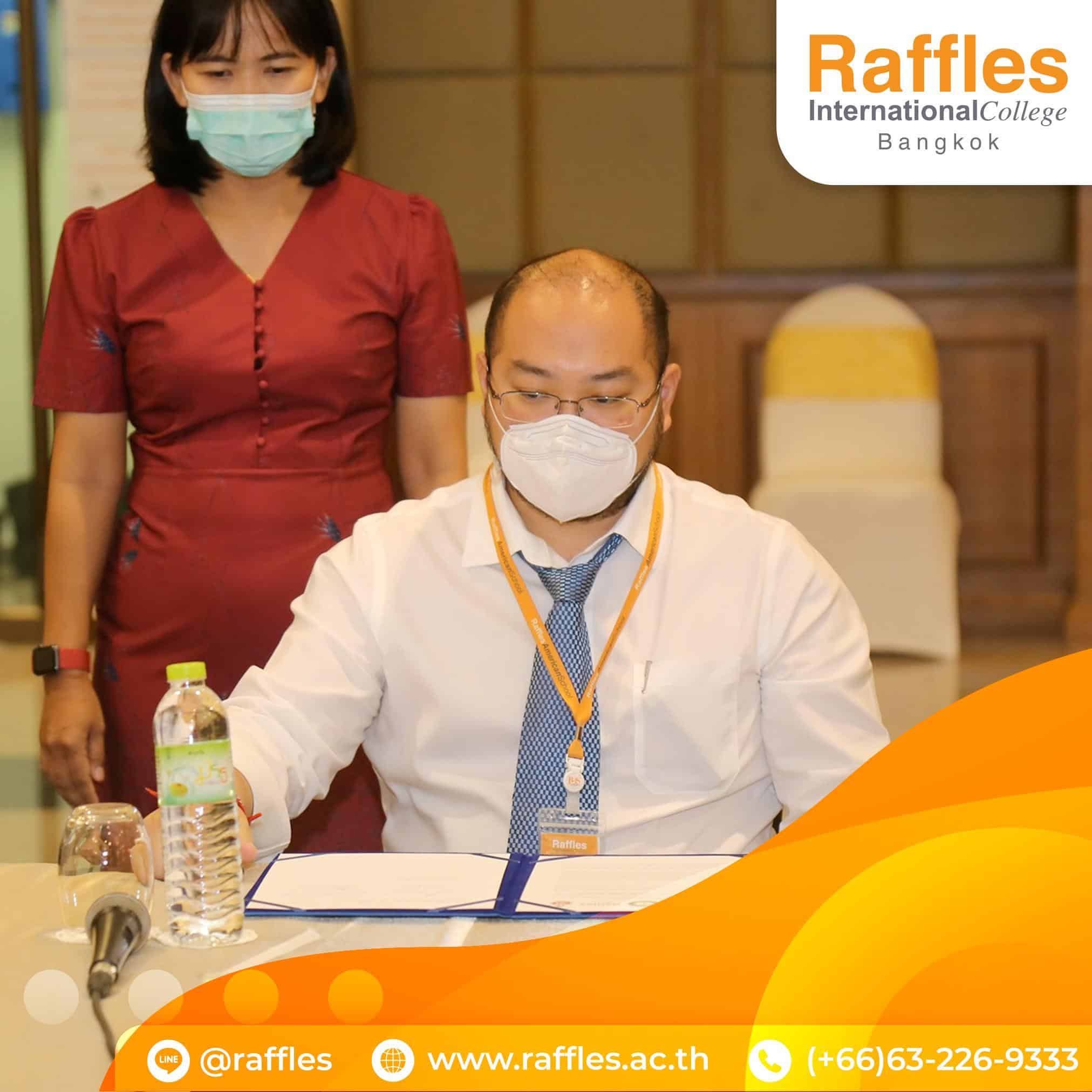 This project originates from Thailand's government policy to develop a collaborative network of universities in the Samut Prakan province. By combining each institution's knowledge in research, technology, and innovation, the goal is to use this network to solve problems as quickly as possible. Universities in the group include Dhonburi Rajabhat University, Huachiew Chalermprakiet University, Southeast Bangkok College, and Suvarnabhumi Institute of Technology at Dhonburi Rajabhat University.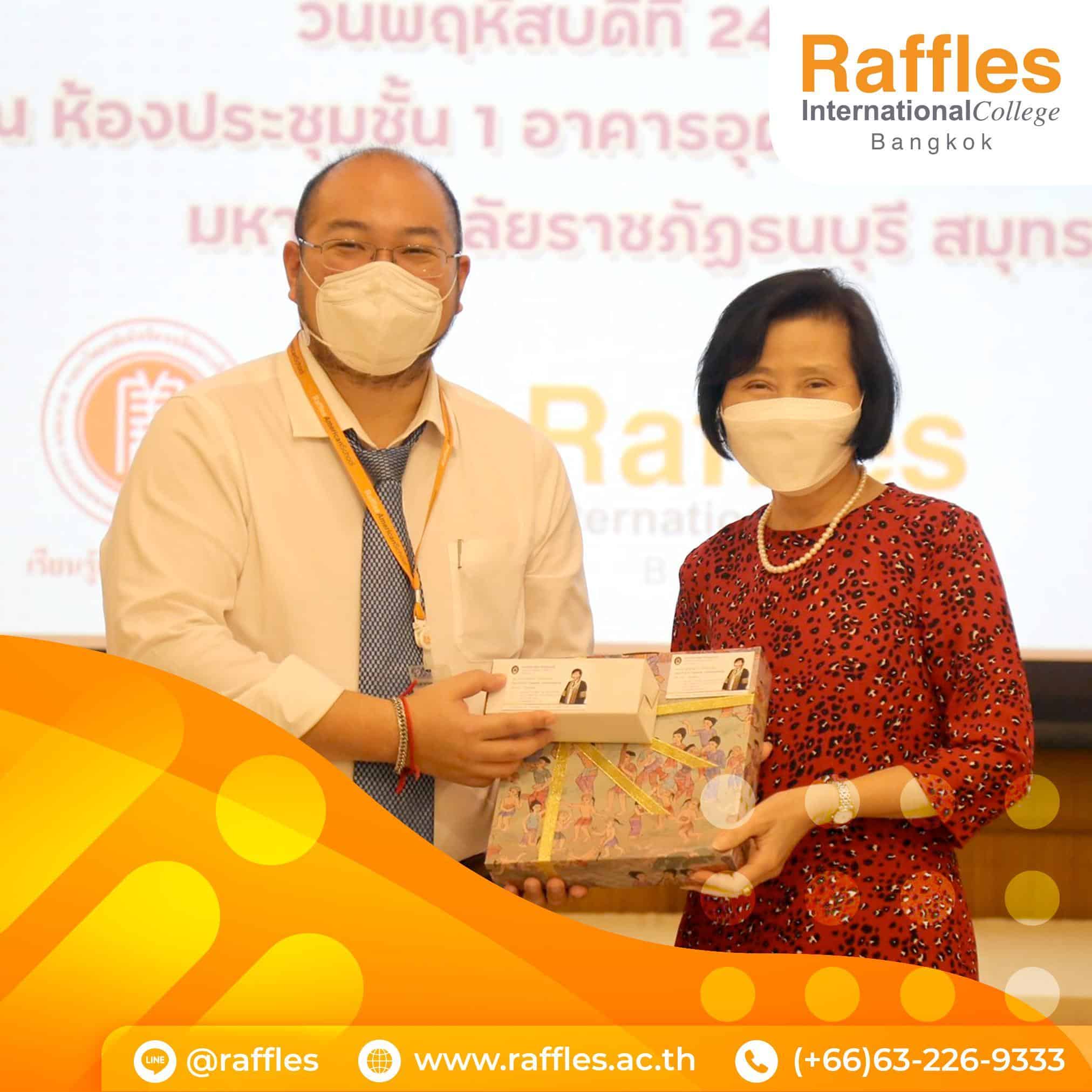 In order to comply with the aforementioned intention, Raffles International College therefore has agreed to drive, promote, and support knowledge, personnel, technology and innovation in order to enhance the ability to develop and solve problems at the provincial level sustainably in the future.