RAFFLES STUDENT'S WORK IN MUSIC VIDEO
Recently, our Raffles alumni fashion design student, Gabriel Nyi Nyi, had their fashion collection work featured in a YouTube performance video here in Thailand. Gabriel's fashion garments can be seen as the fashion worn by the performers in the video. We are so proud of our Raffles fashion design alumni student, Gabriel Nyi Nyi, and we look forward to seeing more in the future!
If you're interested or have a passion for fashion design, then be sure to check out Raffles International College Bangkok's Fashion Design programme where you can earn your B.A. degree in just 3 years! Now you can receive an automatic 50% scholarship for enrolling into the Fashion Design programme, spots are filling up fast so be sure to apply soon for Oct. 2020 semester! Check it out here: Fashion Design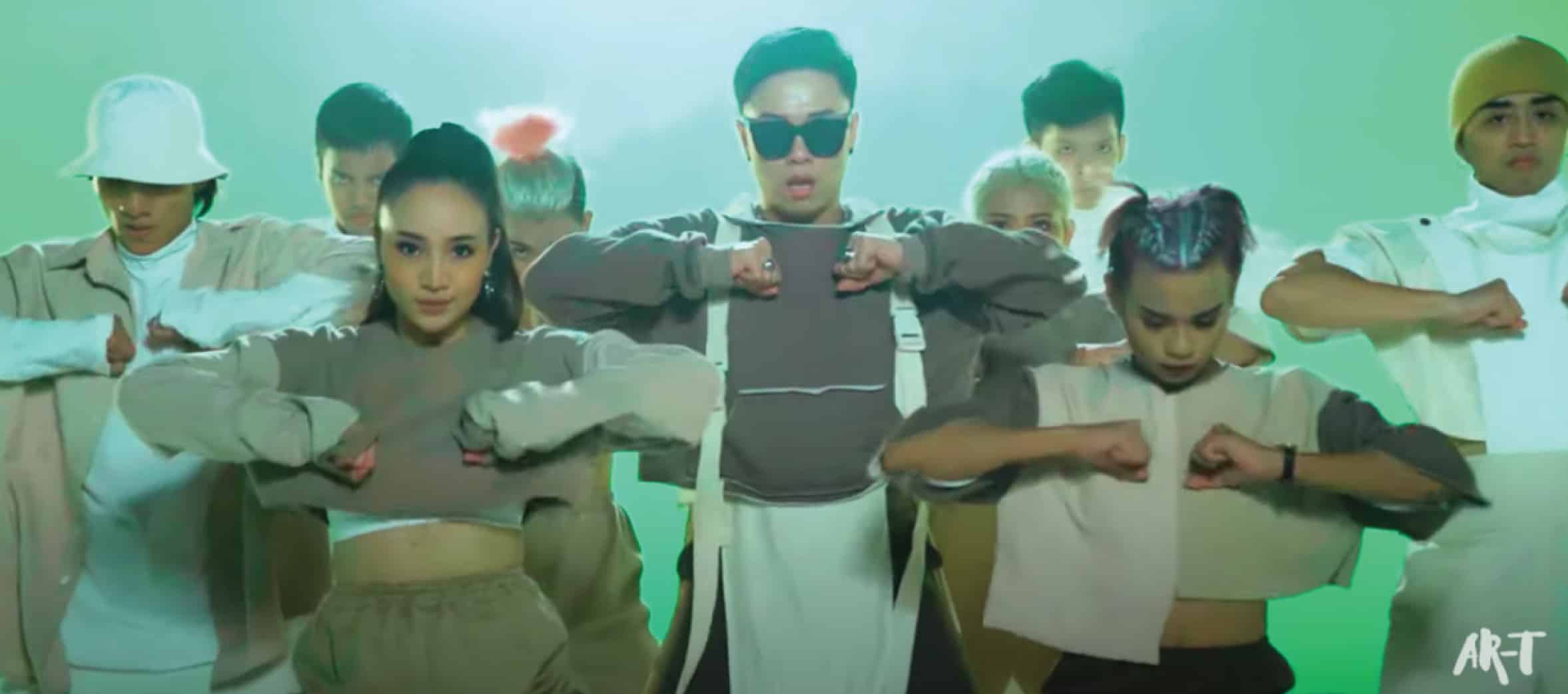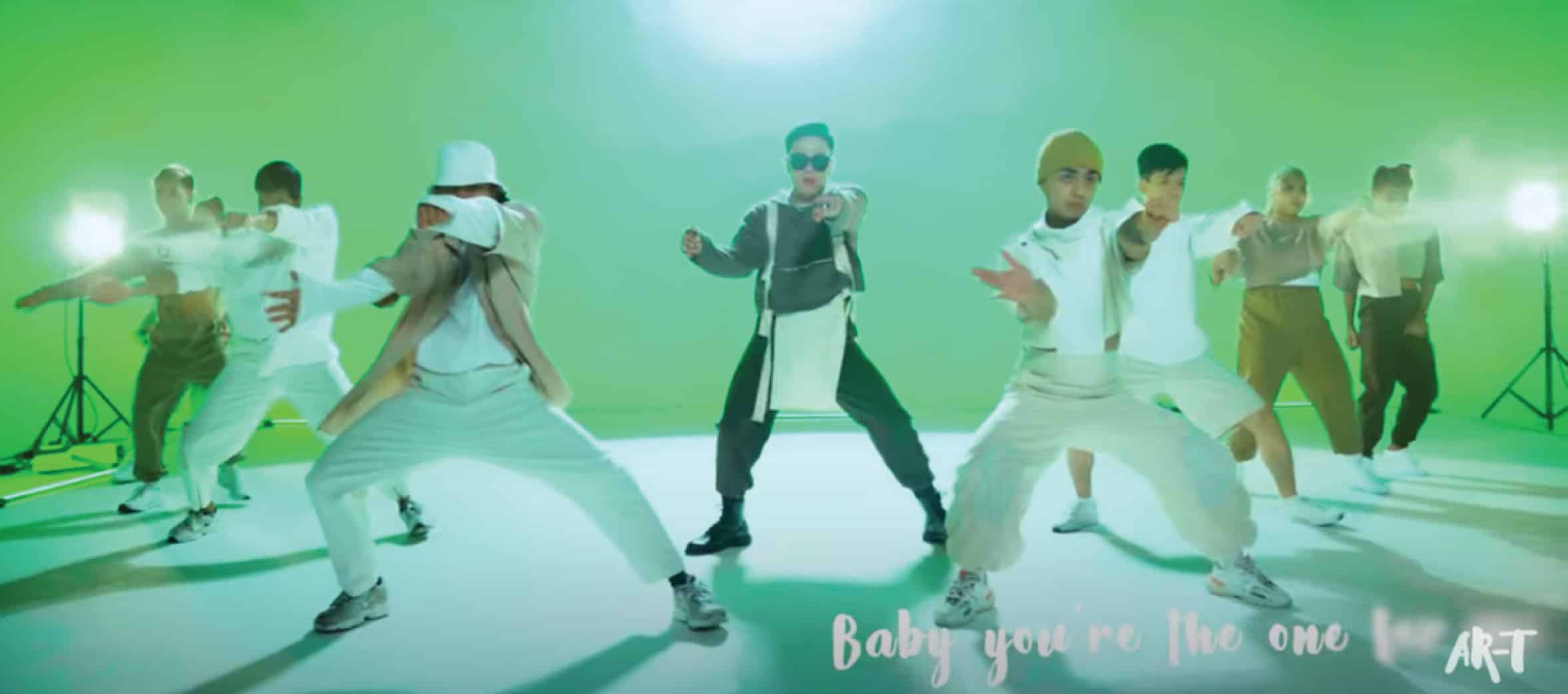 1 MILLION JOB VACANCIES AT UPCOMING BANGKOK JOB EXPO
Are you looking for a new job in Thailand? Well, this upcoming job expo in Bangkok might get you one and according to the Labour Ministry that is hosting this event, there are about a million job opportunities in Thailand. This event will run from Sept. 26-28 at the Bangkok International Trade and Exhibition Centre, or BITEC. In addition, government agencies are expected to post about 400,000 job vacancies, about 100,000 jobs are expected from overseas companies, 200,000 jobs for university graduates to apply to, and another 200,000 for companies from a variety of sectors. According to the labour minister, "It is not practical now to seek a job in a normal way…So we've decided to pull in all companies that seek to place job postings in one place."
– Source: The Thaiger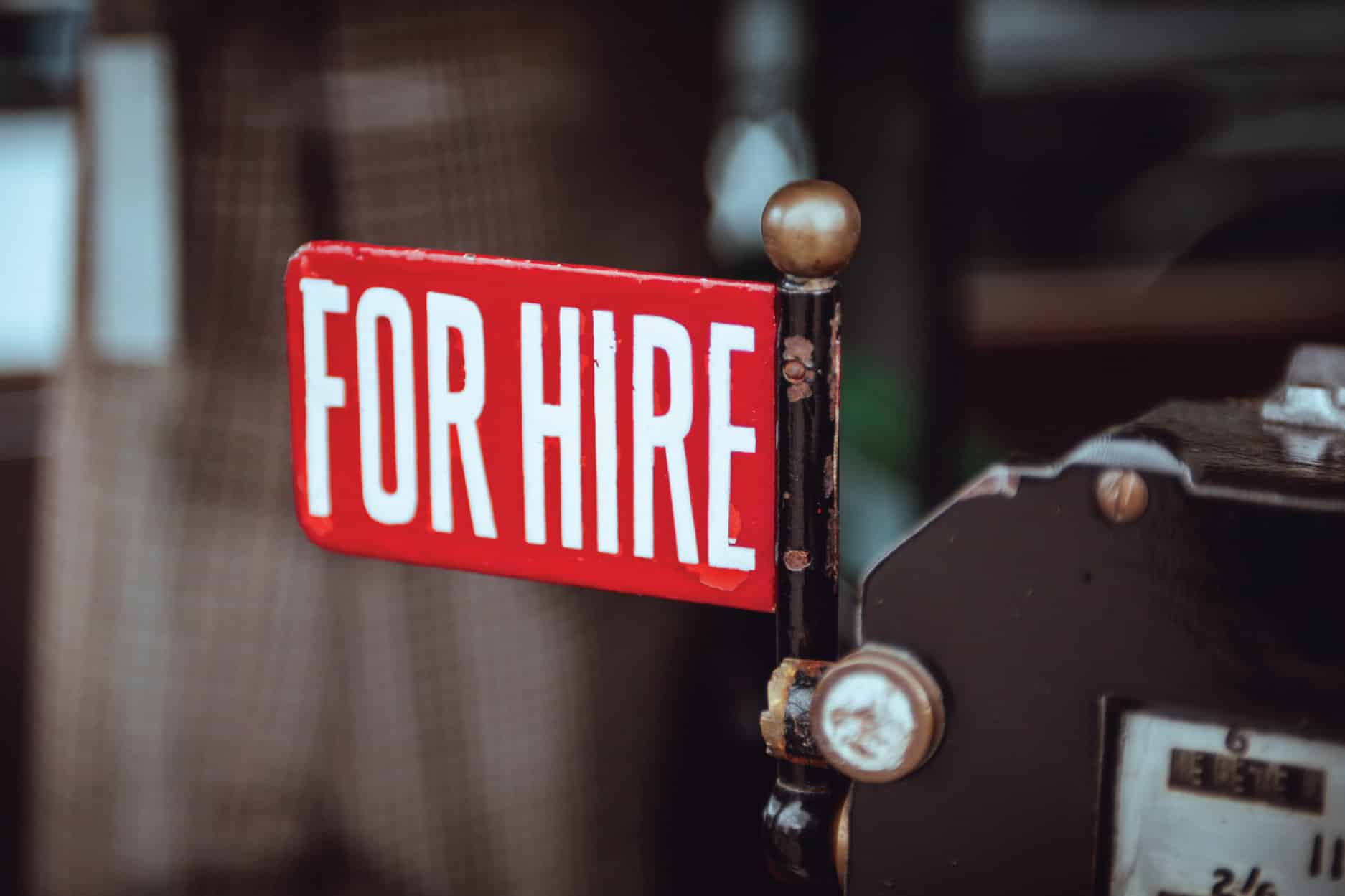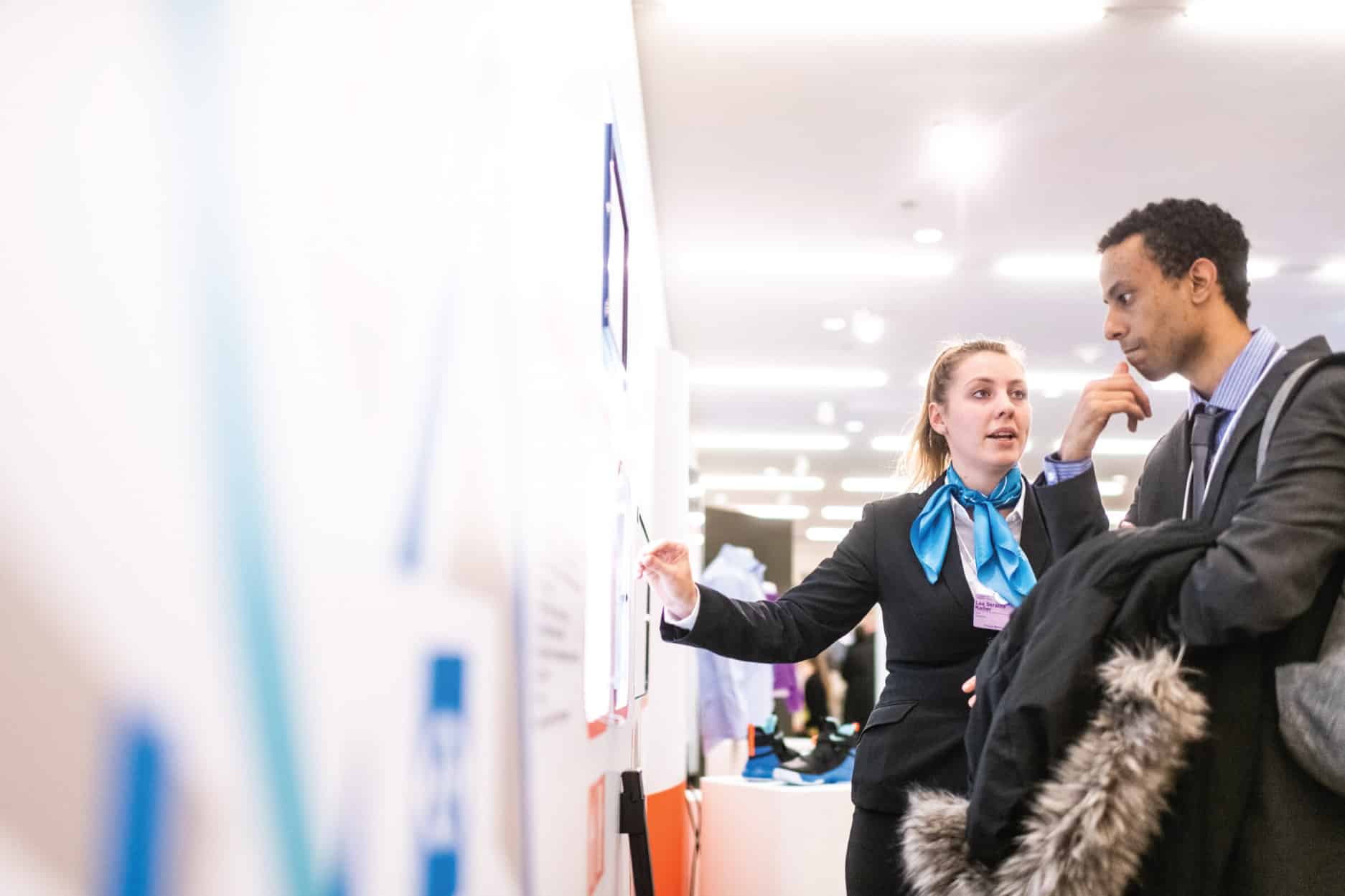 THAI AIRWAYS OPENS CABIN-LIKE CAFE
Do you miss flying on airplanes? Do you miss the in- flight meals during the flights? Well, you're in luck because there's a new restaurant in Bangkok opened by Thai Airways to help make up for some of the lost revenue while their commercial flights still remain grounded with the exception of a few charter flights.
Some dishes that they serve are penne pasta carbonara for 129 baht, chicken tikka with choice of basmati rice or naan bread for 145 baht. They're currently serving about 2,000 meals a day, which seems to remain for at least the short to medium term based on current demand. According to Thai Airways, the "high quality meals" will continue to be available at the Bangkok HQ from Wednesday to Friday. You can find the full menu on the Thai Airways Facebook page.
The opening day was crowded by locals who apparently really missed flying and in-flight meals. Despite this, the airline is currently going through some restructuring due to mismanagement, bankruptcy proceedings, and the company's systemic corruption that has been brought to light.
– Source: Khaosod English & The Thaiger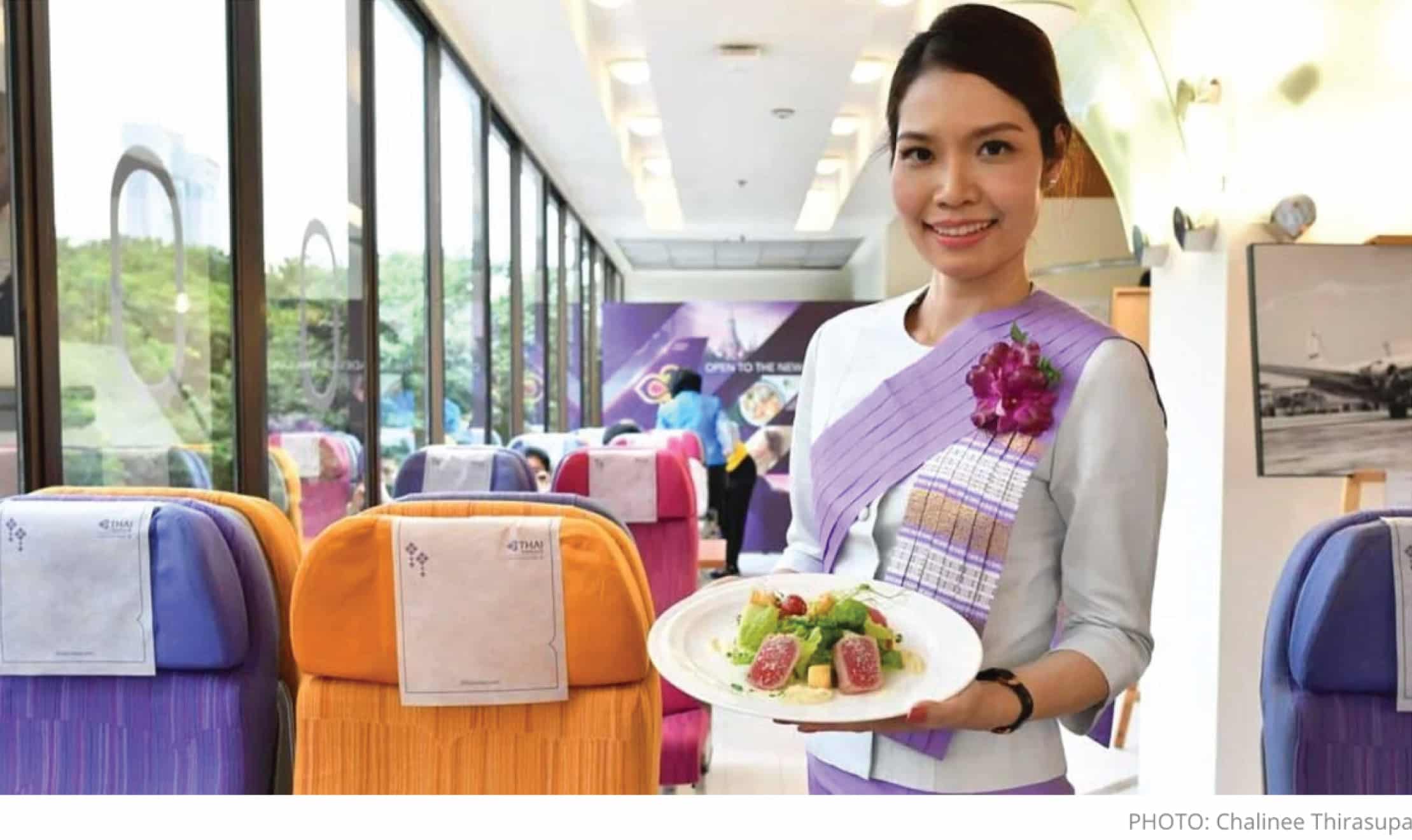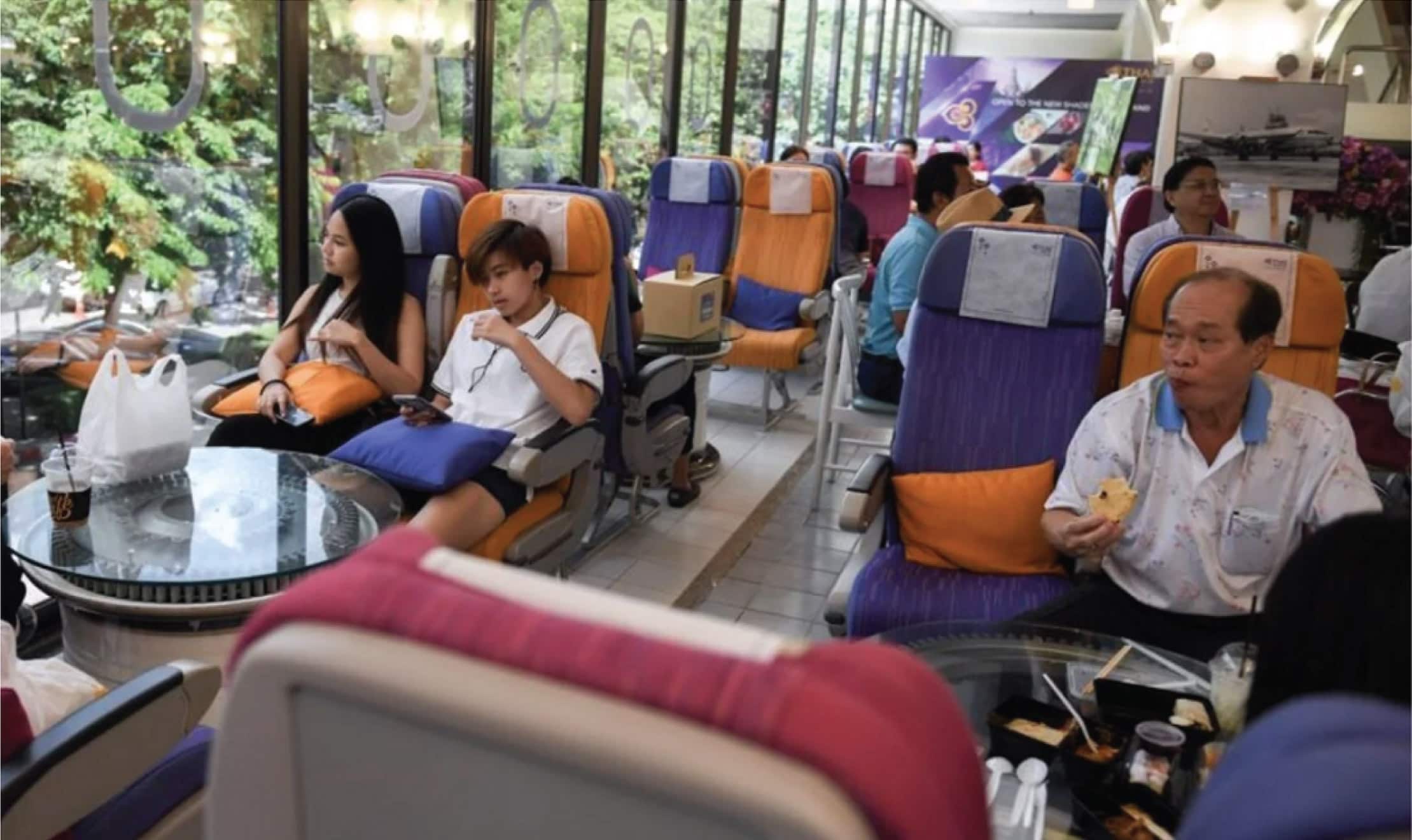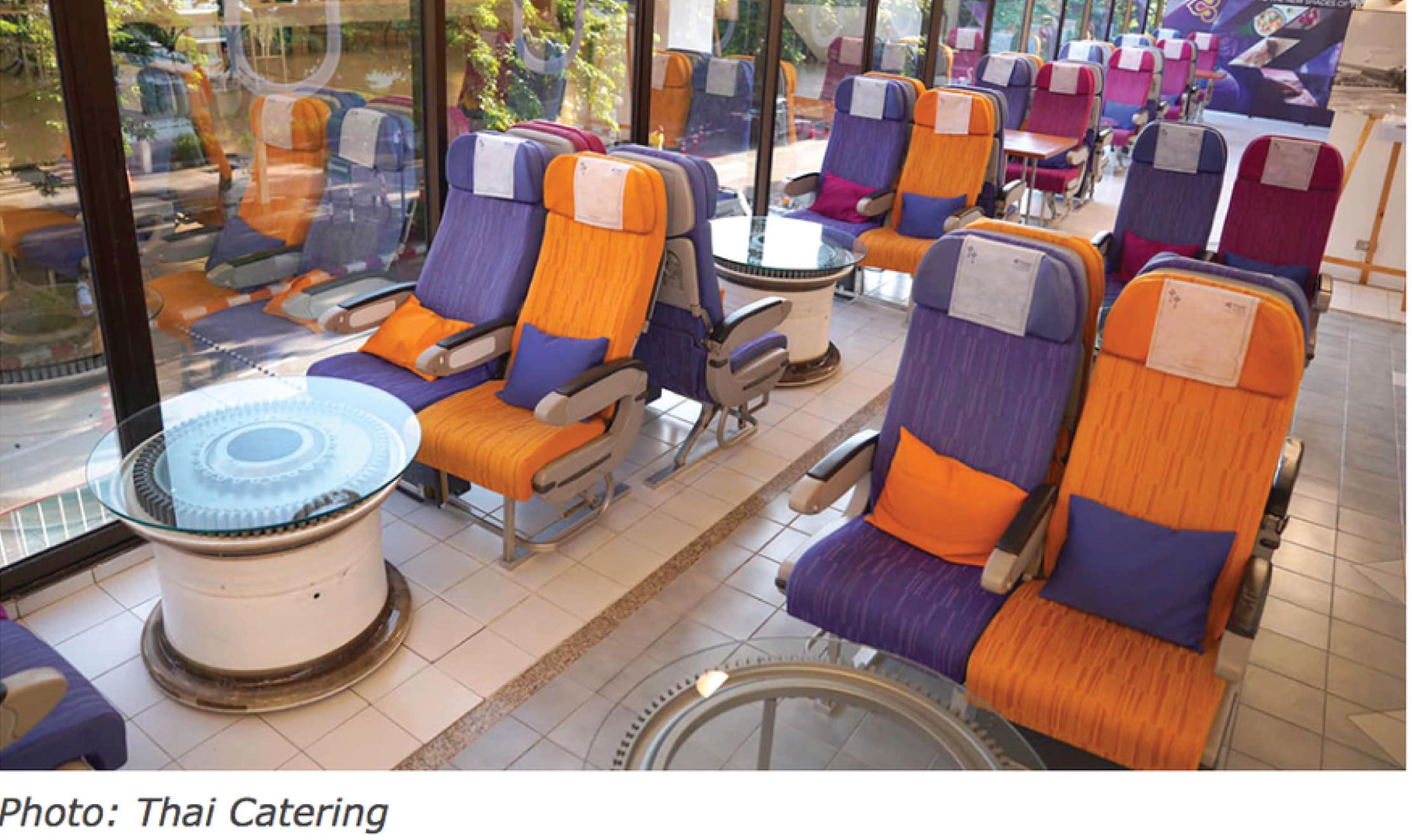 A FUTURE IN REMOTE HEALTHCARE?
A 43 year old patient in Chiang Mai works with a physical therapist via tele-medicine app on a mobile phone, which was developed by the National Health Security Office, NHSO, to assist those patients who cannot leave their homes or avoid hospitals during COVID-19 times. According to NHSO estimates, the amount of patients who need remote healthcare such as the tele-medicine app could increase to over 20 million by 2040. With remote healthcare, long journeys for hospital visits and hours won't be wasted and hospitals can utilize more space for more patients as well. Healthcare can become more convenient and accessible with these remote apps now utilized more and for the future.
Source: The Bangkok Post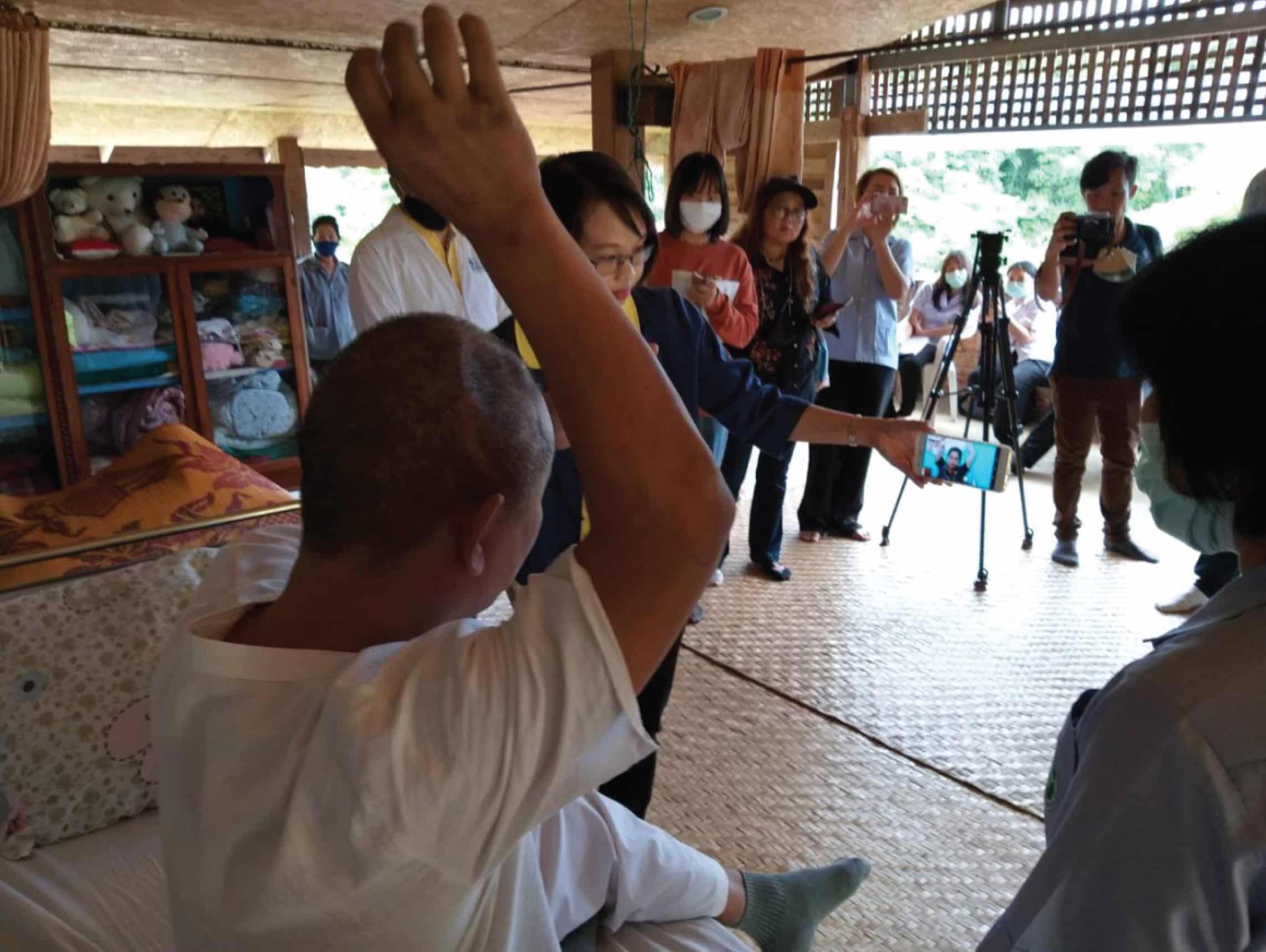 FREE ACCESS TO TCDC FOR RAFFLES DESIGN STUDENTS
What are the benefits of TCDC, Thailand Creative & Design Center, for Raffles Design students?
Benefits
You can use everything in TCDC's facilities. Some examples of things that Raffles Students would have access to:
-Design Material
-Library
-Meeting Room
-Photo Booth with spotlights and table to shoot photos of design projects, products, etc.
-3D Printing Machine
-Cafe
-More found on TCDC website
They also have events and exhibitions. In addition, special services are also provided such as the following: Idea Generation, Business Startup, & Business Transformation.
Everything will be included in the price for Design students who study for B.A. degree at Raffles International College Bangkok.
Most importantly, are you looking for a rare material to use for one of your designs?
There's only 2 places like this that you can find ALL THE MATERIALS YOU NEED FOR DESIGN IN THIS WORLD, one is in New York and the other is here at TCDC in Bangkok, Thailand. So, if you're interested in design or studying for a B.A. in Design, be sure to take advantage of this great opportunity!
Be sure to check out Raffles International College Bangkok's programmes in design where you can earn your B.A. degree in just 3 years! Now you can receive an automatic 50% scholarship for enrolling, spots are filling up fast so be sure to apply soon for Oct. 2020 semester! Check it out here: Admissions
Also, check out more details about TCDC in Bangkok here: TCDC (Thailand Creative & Design Center)