Amazing educational field trip at BlueGold Coffee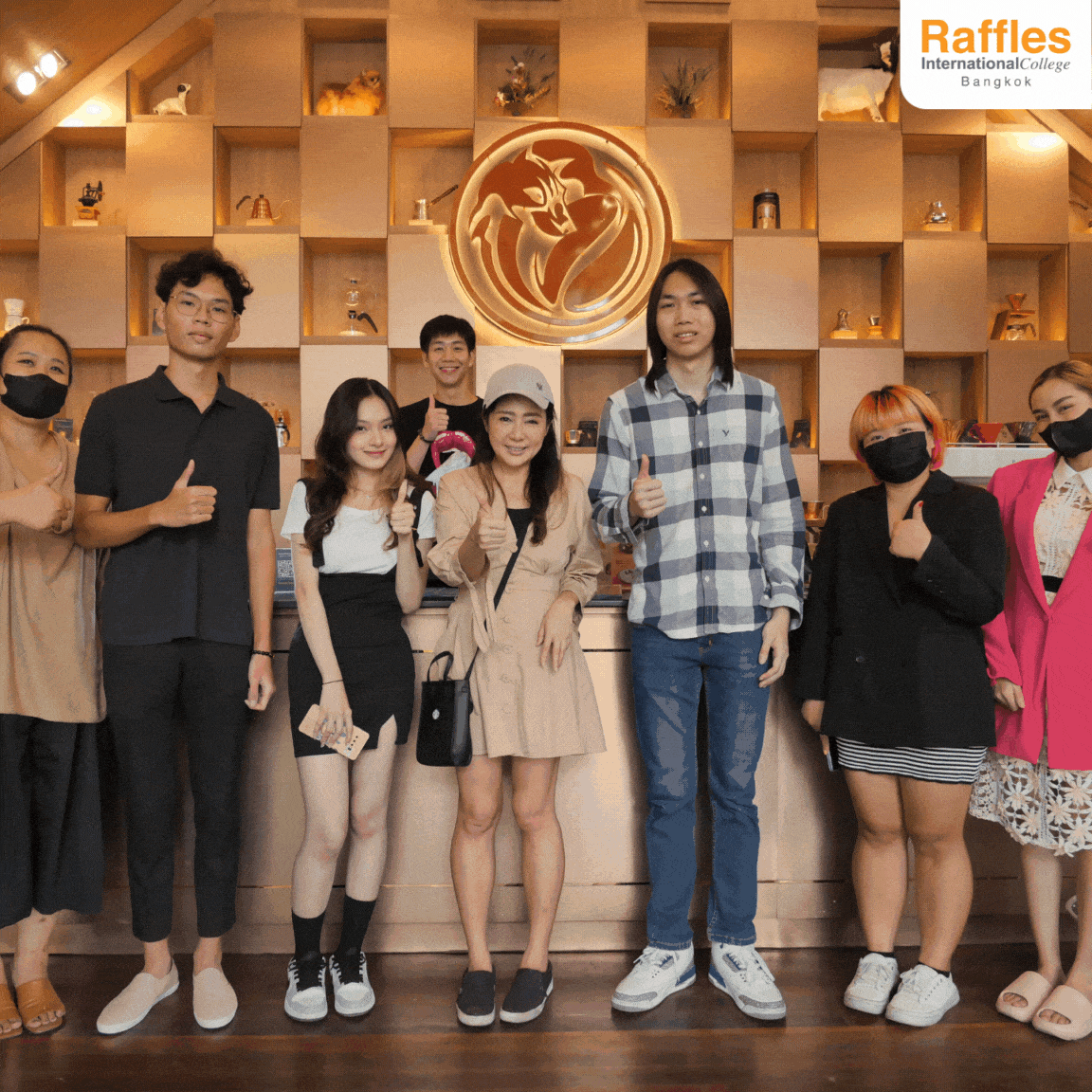 Learning from practical experience is the best way to understand the fundamentals of the business model. On June 6, 2023, Dr. Sasirin Sayasonti, Vice Chancellor of Special Projects, led a group of business students on a private tour at BlueGold Coffee, a unique hybrid shop between cafe and mini zoo located in Bangkok.
This trip offered students an opportunity to explore the business model of a successful coffee shop and learn from their unique selling point, "Civet Coffee", one of the world's most expensive coffees that is made from stools. The students learned how BlueGold Coffee has capitalized on this unique product to set itself apart from the competition through their promotions, menus, and business strategy.
Furthermore, BlueGold Coffee also has Minizoo located separately inside the shop area, which is really good for the cafe section because there will be no food contamination. Students could have fun interacting with and feeding a variety of animals, including camels, raccoons, capybara, meerkats, caracals, and many more, which is another interesting thing in this shop.
Overall, the students had a great time and gained valuable insights into the business model. The experience allowed them to learn about their good promotions and excellent marketing strategy, which cannot be taught in a classroom and will benefit them in the future.
Interior design pitching at

 
Automa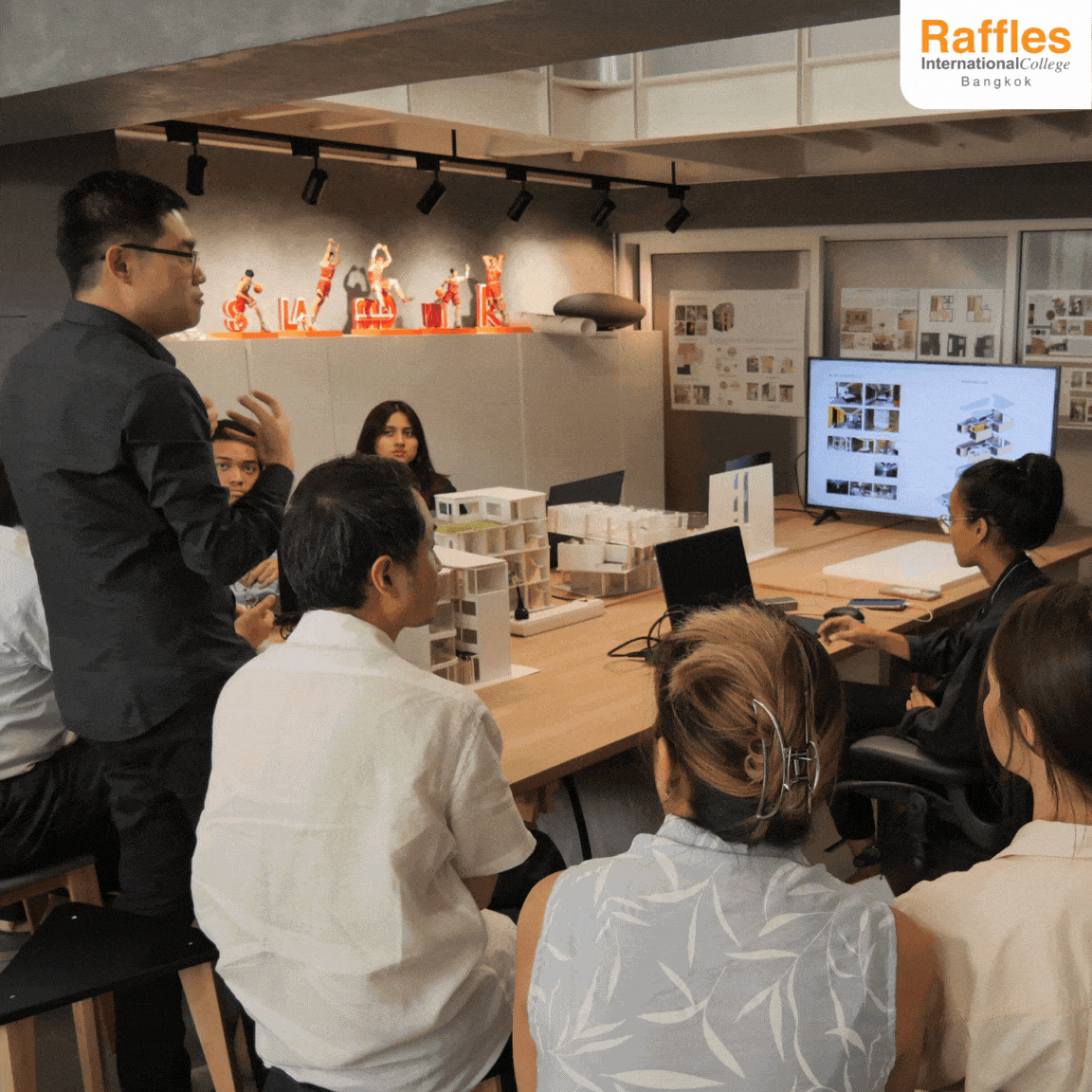 On June , 2023, interior design students had the opportunity to showcase their interior design concepts outside the campus at Automa, the Robotics Design and Testing Lab, which offered a wonderful place for this workshop.
During the workshop, students presented their unique and creative designs to guests who are interior experts, emphasizing realistic concepts that were both practical and imaginative. The focus on creating a realistic concept design is a great way for students to apply what they have learned in the classroom to real world scenarios. This helps to bridge the gap between theory and practice, which is essential for success in the field of interior design.
Throughout the workshop, students received valuable feedback from expert commentators, allowing them to develop their skills and refine their concepts. They demonstrated their knowledge and passion for interior design. Their presentations were polished and professional, showcasing their ability to think critically and creatively. Apart from presenting their concept designs, the workshop also provides a chance for students to learn from one another and get inspired by the different ideas presented.
Overall, the pitching of this interior design workshop was a huge success. Students gained valuable experience and feedback. Constructive criticism and guidance from professionals can help students refine their skills and improve their designs, which is invaluable in helping them grow as designers.
Check out brand new gadgets at our library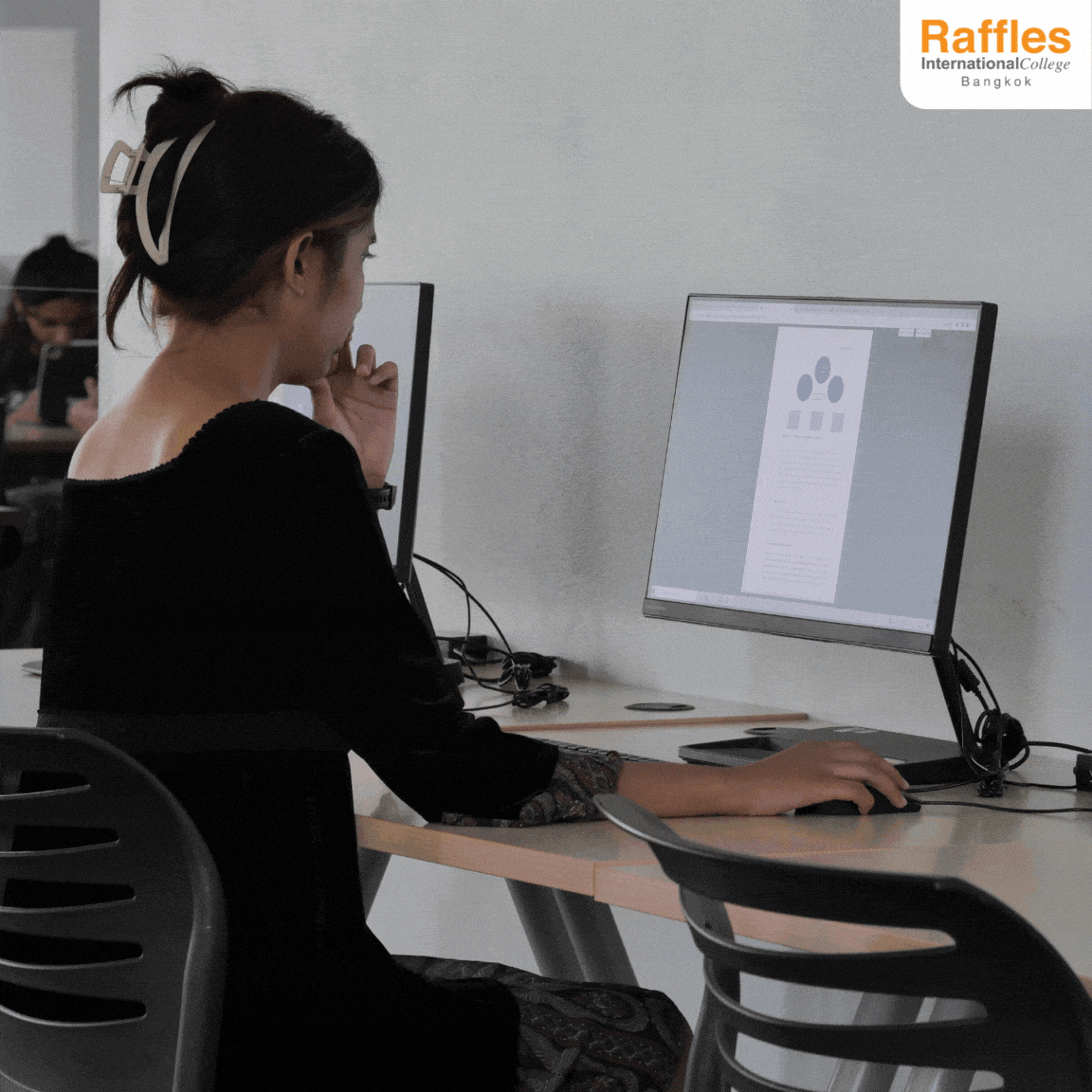 AI's power today is extremely dangerous. We can't deny that it's already here and that it will completely change our daily lives. Its ability is powerful enough to steal our jobs or even make them disappear, but if we recognize its power and use it correctly, we will realize that it is extremely beneficial to our lives.
Recognizing the importance of AI trends, Raffles has decided to upgrade our library area. We had already installed new computers inside the library to provide students with access to the latest technology. With these computers, students can conduct research, explore various topics, develop their digital literacy skills, or even use them to explore the iG Library e-books we provide.
The advancement of technology has brought a significant impact on various industries, including education. As we move towards a digital age, it is crucial for educational institutions to keep up with the latest trends. With these computers, students can be sure that they will keep up with the trends in technology.
Raffles believes that education will never end and will help all of the students improve themselves to be ready for a tough future. For anyone who is interested in trying out our brand new gadgets, you can find our new computers on the first floor of the library room.