Raffles is happy to announce that Raffles International College Bangkok will start operating in person in November 2021. According to the Thai government, the country will open its borders to visitors from 46 countries beginning next month.
If you are concerned about hygiene and safety when we return to campus, be aware that RIC continues to follow all safety procedures required by government directives on Covid-19. All facilities are cleaned thoroughly including classrooms, lifts, stairs, restrooms, and the cafe.
All visitors, students, and staff must maintain a distance of at least 2 meters from others. Mask use is mandatory for the whole campus. In every restroom, we provide soap for safe hand hygiene.
Raffles is 100% vaccinated. On September 4th, Raffles' lecturers, staff, and students received their 2nd dose of the COVID-19 vaccine.
Even though we are vaccinated, we still practice COVID-19 prevention procedures because your health and safety is our first priority. You can rest assured that you're safe at our school.
For anyone who is interested in studying at Raffles and would like to see our campus, contact us now for more details.
We can't wait to see you all again at Raffles!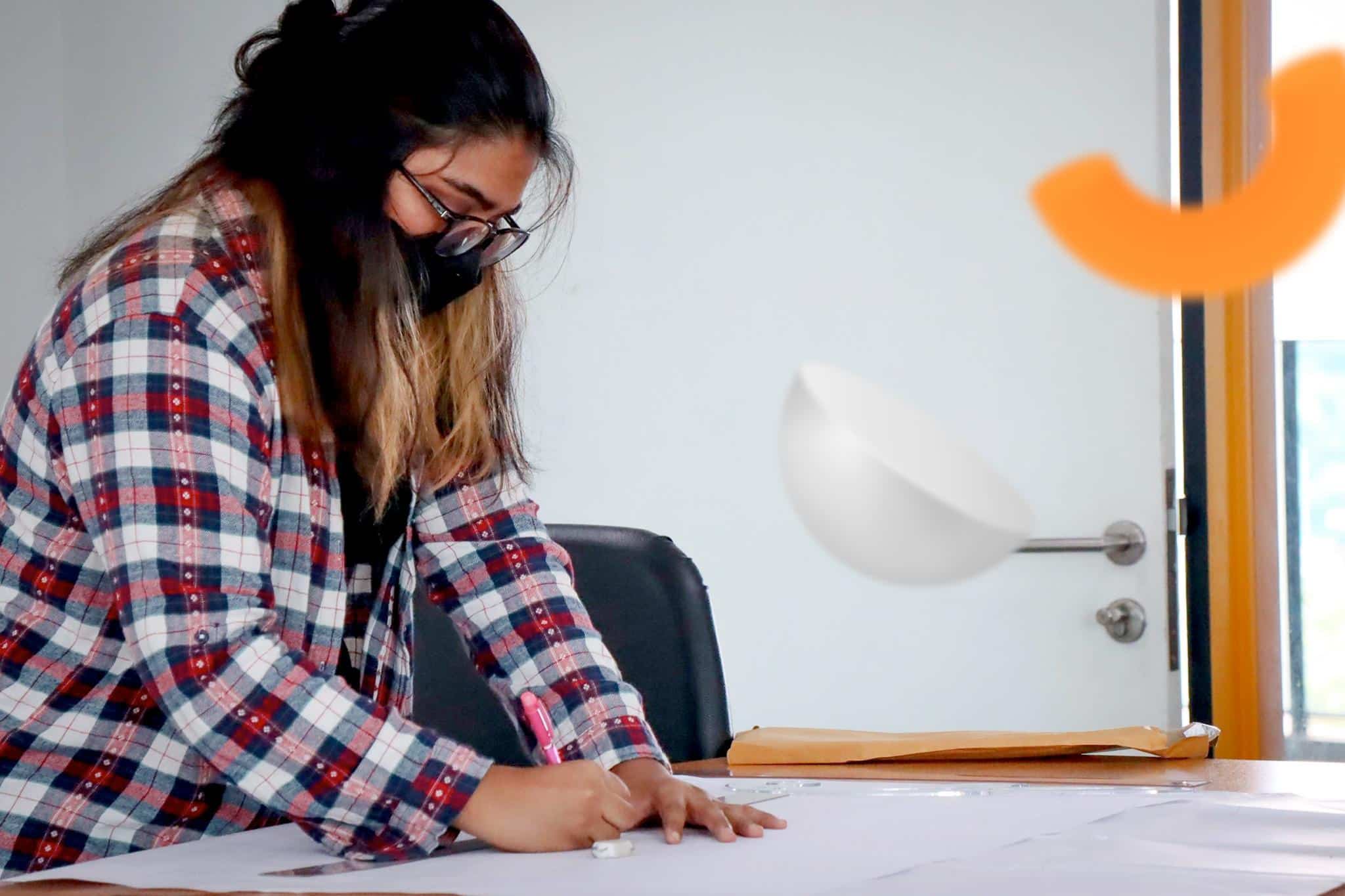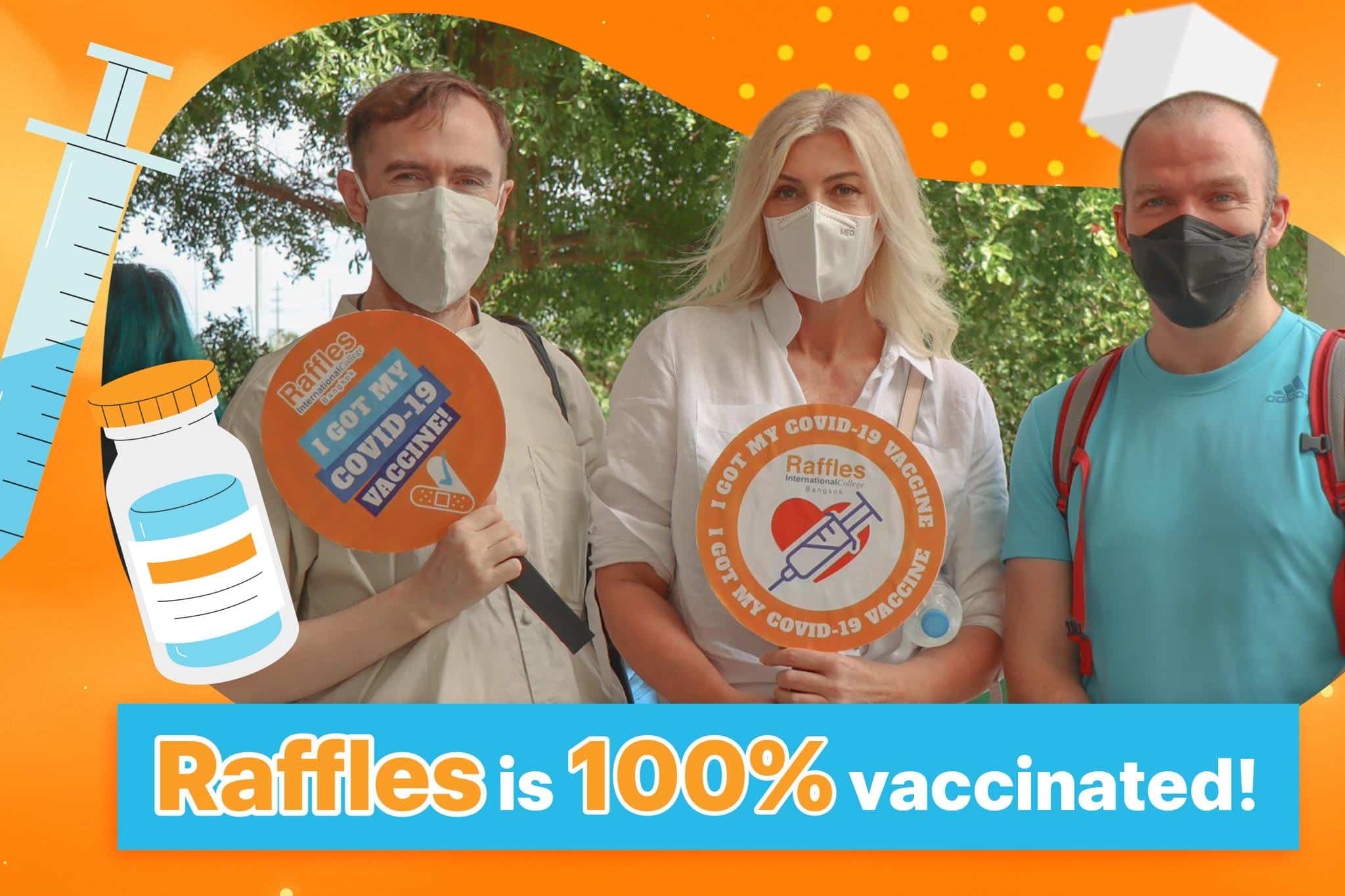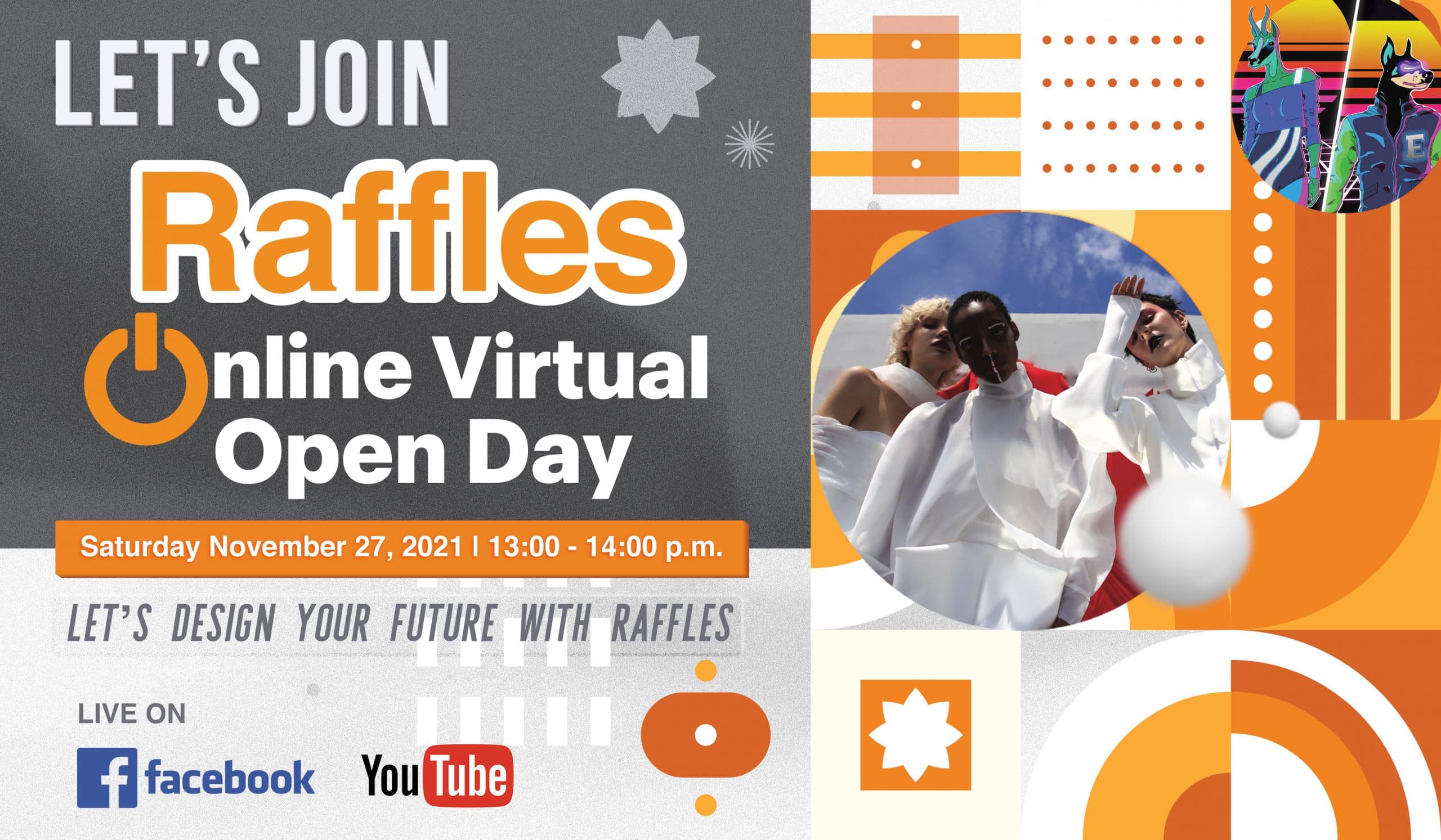 Raffles Online Virtual Open Day 2021
November 27, 2021 – Let's Design Your Future With Raffles
Do you have plans for your education after high school? If you're looking for an internationally recognized degree that will help you land your dream job, it's never too late.
Raffles students get a unique head-start compared to other job applicants. At Raffles International College, you graduate with a degree in design in 3 years or a business degree in only 2.5.
Learn more about Raffles directly from our lecturers on Raffles Online Virtual Open Day, which will be held from 13:00-14:00 on November 27, 2021. This event will be broadcast live on Raffles' Facebook and YouTube channels. If you're interested in what Raffles has to offer, you won't want to miss it. Not only that — at the end of the session, there will be a game for participants to win cool prizes from Raffles.
Join Us Now!
Last Raffles Online Virtual Open Day on September 5
Thailand to allow quarantine-free travel from 63 countries
Starting November 1st, Prime Minister Prayut Chan-o-cha announced Thailand would open its doors to travelers from 63 countries, rather than the 10 countries previously declared.
Visitors from the 63 countries deemed low-risk may enter Thailand by air without being quarantined, as long as they are fully vaccinated and provide negative pre-flights Covid tests. They must also agree to take an additional test when they arrive.
The Ministry of Foreign Affairs has released a list of the 63 countries below: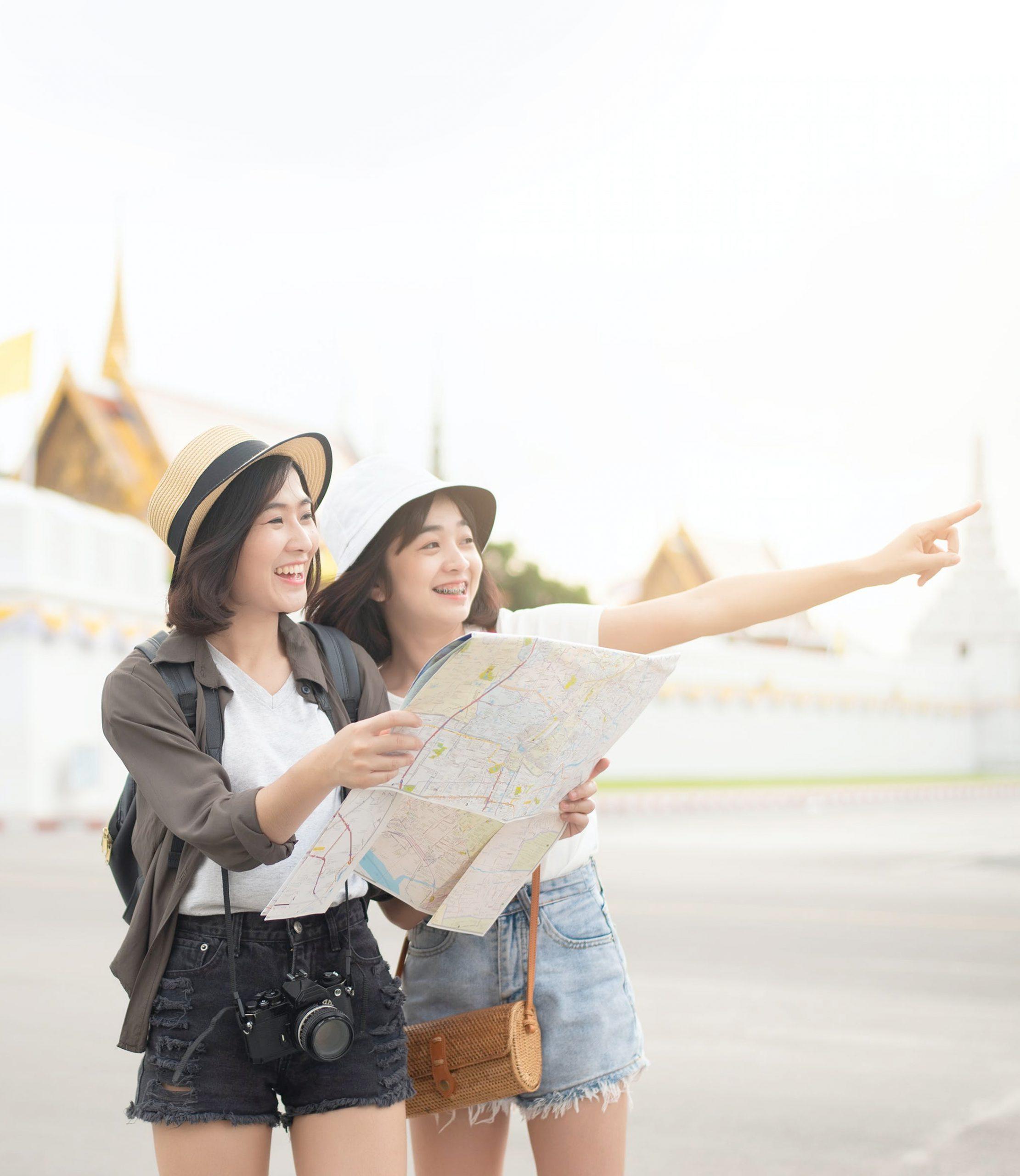 Australia

Austria

Bahrain

Belgium

Bhutan

Brunei Darussalam

Bulgaria

Cambodia

Canada

Chile

China

Cyprus

Czech Republic

14. Denmark

Estonia
Finland

France

Germany

Greece

Hungary

Iceland

Ireland

Israel

Italy

Japan

Latvia

Lithuania

Malaysia

Malta

Netherlands
New Zealand

Norway

Poland

Portugal

Qatar

Saudi Arabia

Singapore

Slovenia

South Korea

Spain

Sweden

Switzerland

United Arab Emirates

United Kingdom

United States

Hong Kong
47. India
48. Taiwan
49. Laos
50. Myanmar
51. The Philippines
52. Croatia
53. Indonesia
54. Kuwait
55. Maldives
56. Mongolia
57. Nepal,
58. Oman
59. Romania
60. Slovakia
61. Sri Lanka
62. Vietnam
63. Luxembourg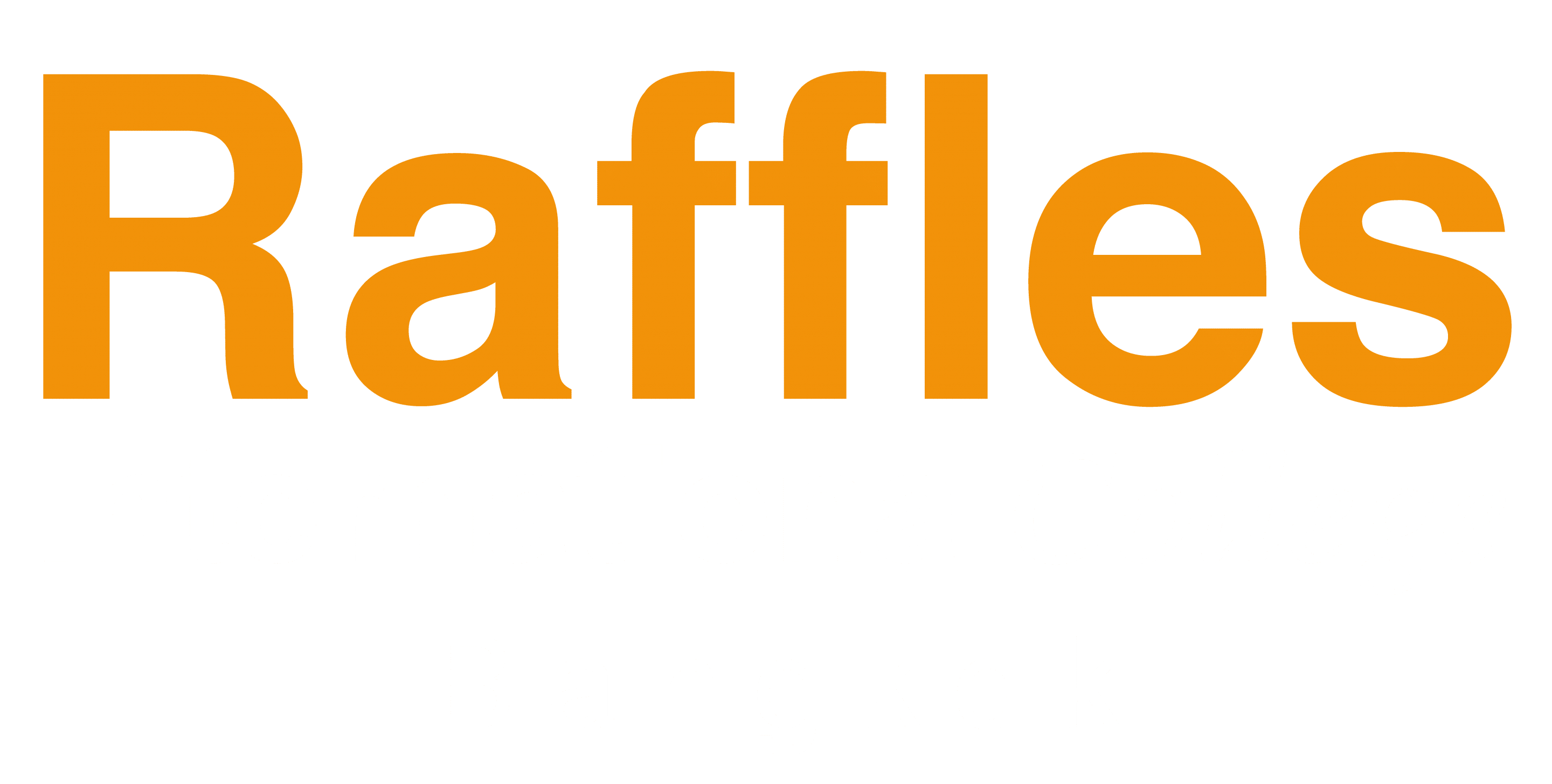 (+66) 6 - 3226 - 9333
(+66) 2 - 021 - 5666