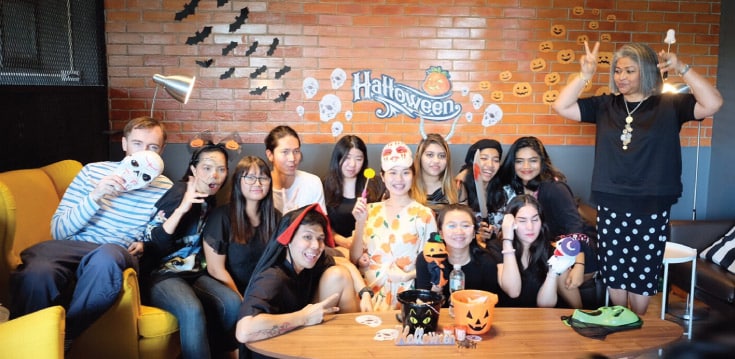 Halloween Party at Raffles
The event to highlight this month is Halloween. The last week of October, Raffles held a Halloween party in the new campus cafe not only to celebrate the festive occasion, but to also give a fun opportunity for students to meet new students, lecturers, and other people. In other words, it was a great event to make new friends. Many people dressed up in the costumes of their choice. There was also a lot of food and drinks to enjoy. It was a great overall reception!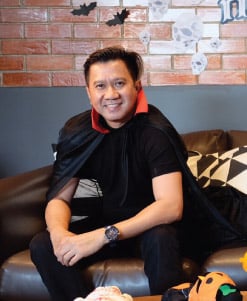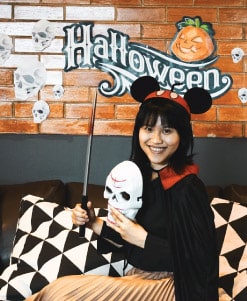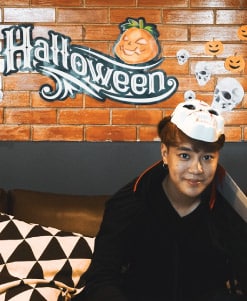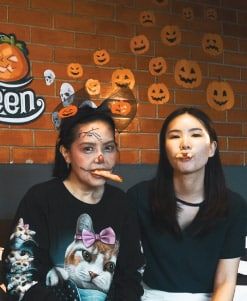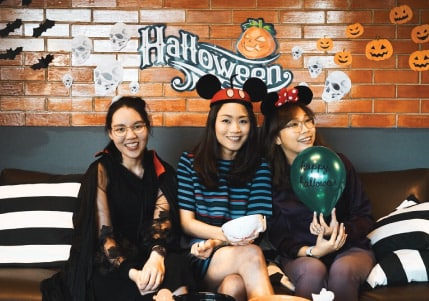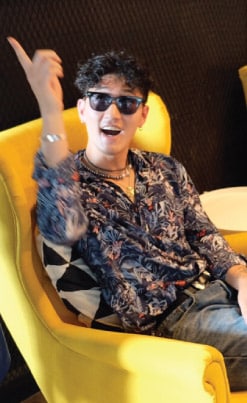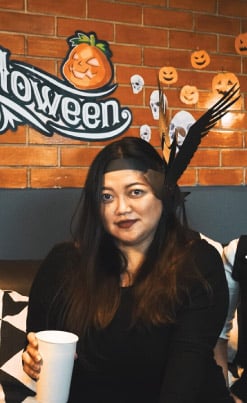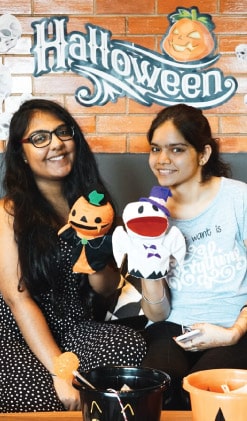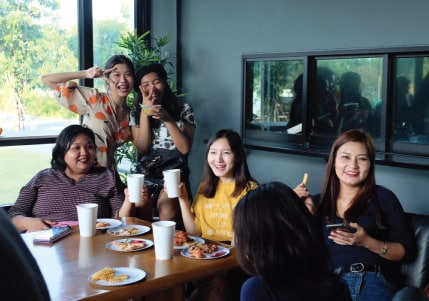 Raffles in Education Fairs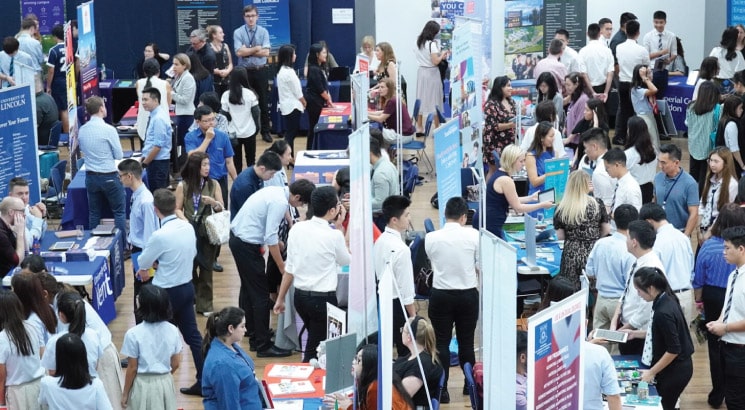 This month was filled with multiple fairs even some days having as much as 2 fairs happening the same day. Out of these education fairs, one of the most notable was the fair held at Harrow International School. Raffles marketing team arrived early in the morning to set up the booth. It was a very busy event to say the least with plenty of foot traffic as students walked up and down the aisles. Some students were with groups of friends looking at possible future opportunitites that will help shape their future. It was an overall great fair especially with the free yummy treats such as pizza and Krispy Kreme Donuts.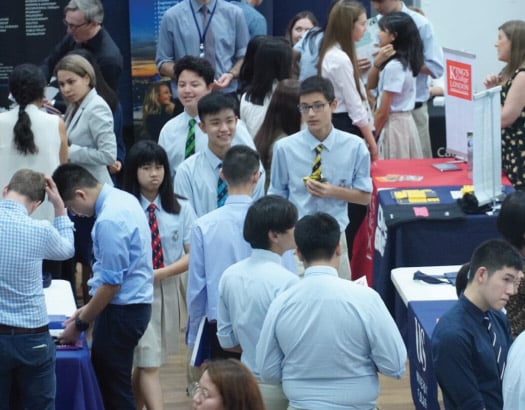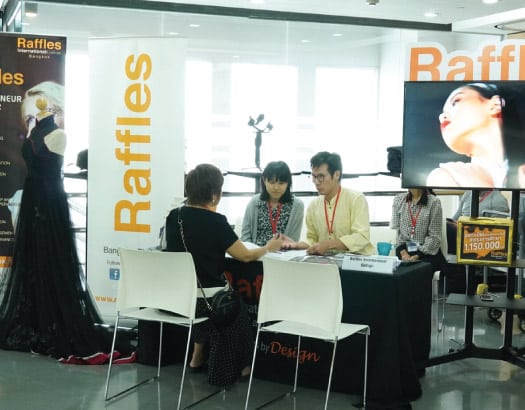 Another fair that took place in the month of October was at NIST. This fair wasn't as full and active as the one at Harrow International School, but it still had some parents attend with their children's best interest in mind. The team got some supportive parents come to the booth to find out more about the programs and opportunities. Probably the less eventful fairs in comparsion to others that happened this month, but still was an experience.
5 Creative Jobs that actually
Pay A LOT
W r i t t e n b y   H a r l e y  D a v i s
1. Fashion Designer
A Fashion Designer will design and create apparel from the beginning to the end of the process. They will also collaborate on developing themes and ideas for clothing collections, research current clothing trends, sketch ideas, choose fabric, design clothing functionality, etc. Employers typically look for a degree in a related area of study such as a B.A. in Fashion Design, some work-related internship experience, and a portfolio full of design concepts.
Median Annual Salary: $65,000 a year
Projected job growth through 2026: 3%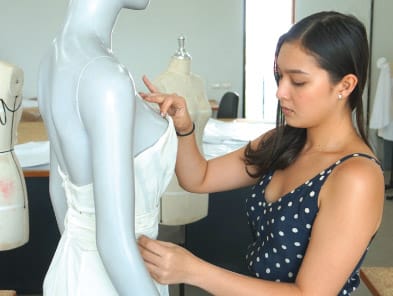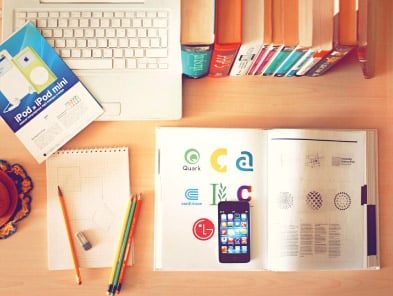 2. UX / UI Designer
These are fairly new positions, but the demand is quite high. UX designers research and analyze the way people use a site or app to develop and improve the user's experience. UI is focused on the user's interaction with the site or app making sure their experience is enjoyable and that they'll continue to use it. These roles can go hand in hand and collaboration with developers is necessary, so some knowledge of coding is needed.
Median Annual Salary: $96,000 a year
3. Industrial Designer
A person in this field designs products that can be manufactured from cars to children's toys. They not only have to create the design and concept, but they also have to think about the functions, usability, production costs, etc. Employers usually require a B.A. in a related major such as B.A. in Product Design or Industrial Design, some work-related experience, and an electronic portfolio with design projects.
Median Annual Salary range for this position:
$64,500-$68,000 a year
Projected job growth through 2026: 4%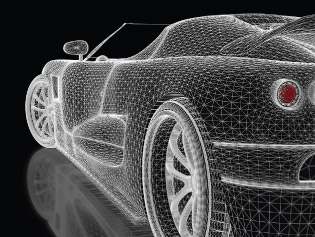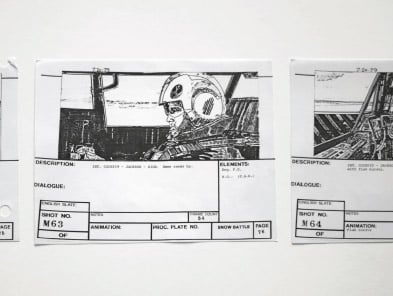 4. Multimedia Artist & Animator
People in these roles create 2D & 3D designs, images generated on the computer, moving images, and visual effects used in entertainment media such as TV, movies, and video games. Employers typically require a B.A. in a related major such as Digital Media Design, some work related experience, and a well-rounded portfolio that displays strong technical skills.
Median Annual Salary range for this position:
$65.000-$72,500 a year
Projected job growth through 2026: 8%
5. Art Director
This is a high level position that takes 7-10 years to work up into from positions such as graphic designer, copywriter, and advertising/marketing. However, it could be well worth the time as it is well regarded as one of the highest paying positions in certain places. A person in this position leads how promotional products are marketed and how a message or concept is represented visually.
Median Annual Salary range for this position:
$85,000-$93,000 a year
Projected job growth through 2026: 5%