What's Hot & What's Not
Top 5 MONSOON  VIBES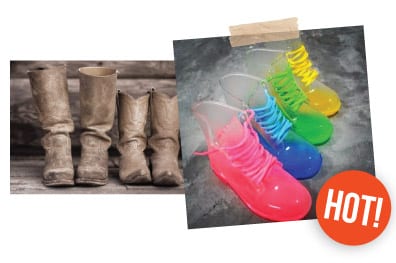 1. Neon Shoe Covers
are in & leather boots are out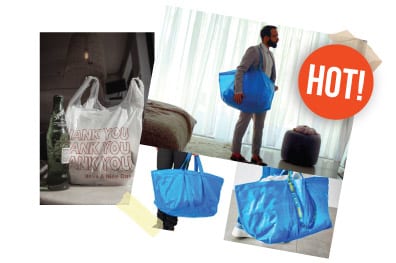 2. IKEA carry-all bags
are in & plastic bags are out
3. Fuchsia colored shirts
are in & white shirts are out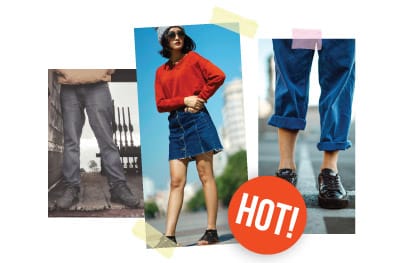 4. Crop Pants or Short Skirts 
are in & baggy Jeans are out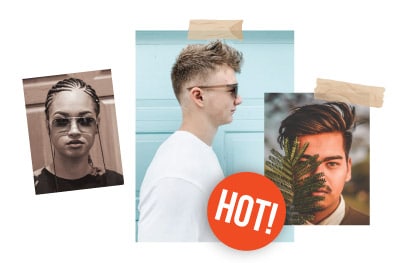 5. Undercuts
are in & Phuket braids have never been in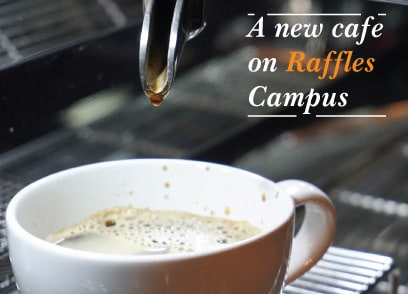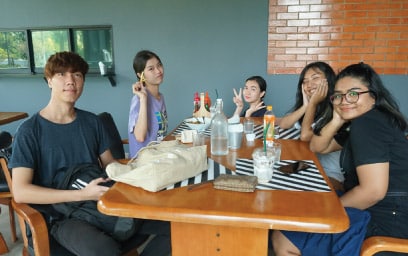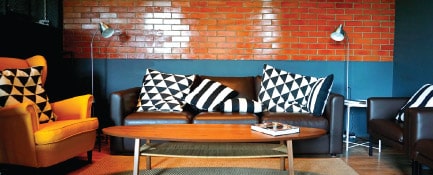 A brand spanking new cafe has just hit the ground on campus, the common ground, and they not only serve coffee, but food as well. The new cafe is called the Common Grounds. Come on down to the 1st floor across from the library and check it out! Grab some grub and treat yourself! See their top 5 dishes below!

TOP 5 Dishes in Common Ground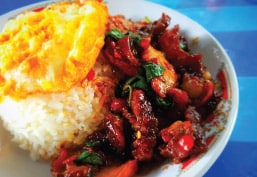 Pad Kra Pow
White fluffy rice with meat of your choice & 1 fried egg or omelette (extra) with yolk that runs as soon as you cut through it. Egg is "eggtra".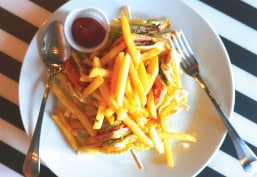 RIC Club
Ham sandwich in slices with crispy hot french fries & 'MERICAN ketchup. A real meal for a real deal.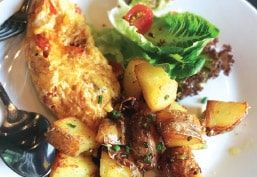 Omelette
Breakfast served all day! 2 eggs fixed the way you like it. Comes with big chunks of nicely fried potatoes & a salad that will make you feel fabulous. A great way to start your day. You won't be hungry until lunch with this meal.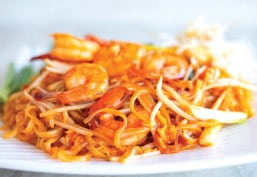 Pad Thai
One of the most popular "go to" Thai dishes. When in doubt just order these lushicious noodles mixed with citrusy, jumbo shrimp.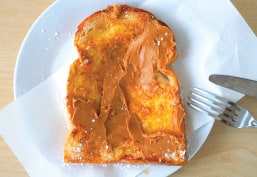 Toast
A truly divine dish that challenges the very nature & meaning of "delicious". A symbol of elegant sophistication yet simplicity.
Students from Taiwan come to tour our campus & participate in a workshop
Students came with their class all the way over to tour our campus from an international school called Chiao Tai High School located in Taichung, Taiwan. The morning started out with a presentation by our academic lead Mr. Andy and then after a tour of our campus, Mr. Andy conducted a fun design workshop for the students. It was an overall great reception from the students and their teachers. We exchanged gifts and took pictures to wrap up the event. We hope to welcome them again in the near future and more international students from Taiwan as well!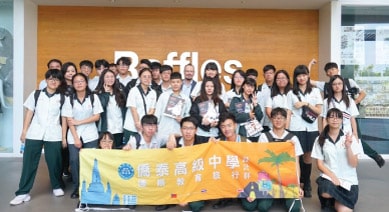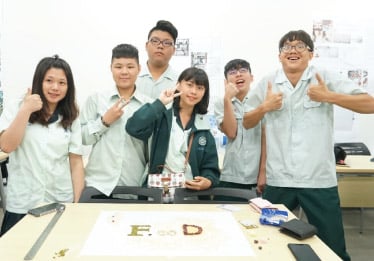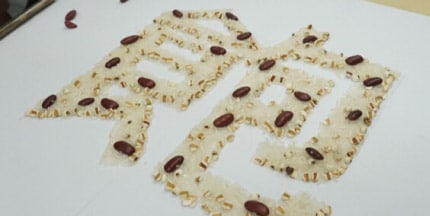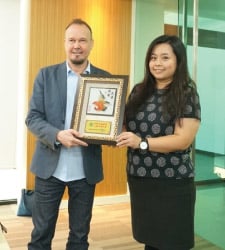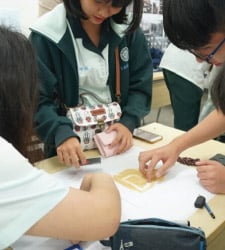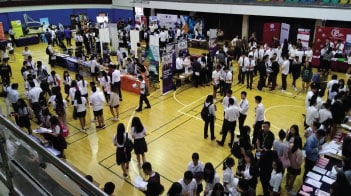 RAFFLES GIVING FREE WORKSHOPS
The last month has been super busy with many education fairs taking place at many top international schools in Bangkok such as this one on the left, which is the university fair at Ruamrudee International School. Raffles also has been busy visiting many international high schools around the area conducting free workshops for students. The goal is to let students experience what work can be like in the design industry, gain inspiration, and get excited about different programs in college. If students at your school might be interested in learning more about our college or want to participate in our free workshop, feel free to contact Raffles. You can find the contact info on the front cover of this newsletter or on our website.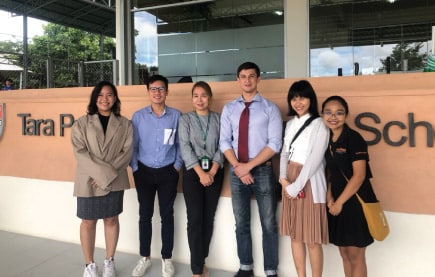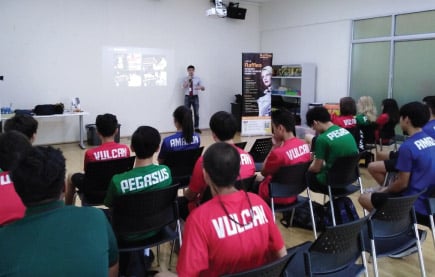 How to create portfolio
TOP 7 TIPS
W r i t t e n b y   H a r l e y  D a v i s
PORTFOLIO
port·fo·li·o /pôrtˈfōlēˌō/
Noun
A collection of accomplishments & work in an area of talent or interest you have pursued. For example, a collection of work such as drawings, paintings, digital designs, physical pieces, etc.
Why create one?
Use it to help you apply for colleges or scholarships & show to future employers.
1. Pick only your best pieces of work.
Any creative pieces of work that shows off your ability, effort, thought, & most of all passion. In regards to how many pieces, each program is different; therefore, it's best to contact the person looking at portfolios in the program that you're interested in applying to. For example, at Raffles International College Bangkok's Fashion Design program they generally require 10 to 20 pieces of work, while other programs differ in this amount. Nevertheless, focus on quality over quantity.
2. Piece together the order of your collection.
Start off with one of your strongest pieces to peek their interest and show your skill. Finish with your strongest piece to keep them wanting more. It should tell a story, have a progression, and communicate the passion you have.
3. Plan how each piece is presented.
Could be presented in a portfolio case, laptop, tablet, or archive book. Consider the art form; for example, for videos use a tablet or laptop and for physical pieces use an archive box. For instance, in the Fashion Design program at Raffles International College Bangkok, the pieces could be images of 3D constructed garments, illustrations, paintings, or even collages. Anything showing off your artistic and design abilities.
4. Present a variety of skills & techniques you've been developing.
Show this in the middle part of your portfolio. Don't worry if something's not finished or didn't turn out exactly as intended. To illustrate my point, you can show work such as rough sketches as long as they display some passion.
5. Pay attention to people & other portfolios.
Ask for feedback from multiple people and look at other portfolios to gain inspiration and ideas for your own portfolio.as long as they display some passion.
6. Please, above all, have fun with it.
Have fun with putting together your portfolio. After all, it is a celebration of your work and you can create your best work when you're having fun. Also, don't spend a lot of money on the portfolio, the focus of it should be about your work.
7. Perfect Portfolio?
Remember there isn't a standard or a perfect portfolio.