7 BANGKOK MARKETS READY TO REOPEN
Here is a list of markets in Bangkok as well as their dates and times that they will be open beginning in this month of May 2020.
-Source: Sale Here Editor
Train Night Market Ratchada
Opens May 15th
Everyday
4pm – 9pm
Chatuchak Weekend Market
Opens May 9th
Only Saturday – Sunday
8am – 6pm
JJ Green 2 Night Market
Opens May 15th
Thursday – Sunday
4pm – 9pm
Green Day Night Market Rama 2
Opens May 4th
Everyday
5pm – 9pm
Mixt Night Market
Opens May 8th
Only Friday – Sunday
12pm – 7pm
Train Night Market Srinagarindra
Opens May 15th
Only Thursday – Sunday
4pm – 9pm
ChangChui Creative Park
Opens May 8th
Everyday (Except Wednesday)
11am – 9pm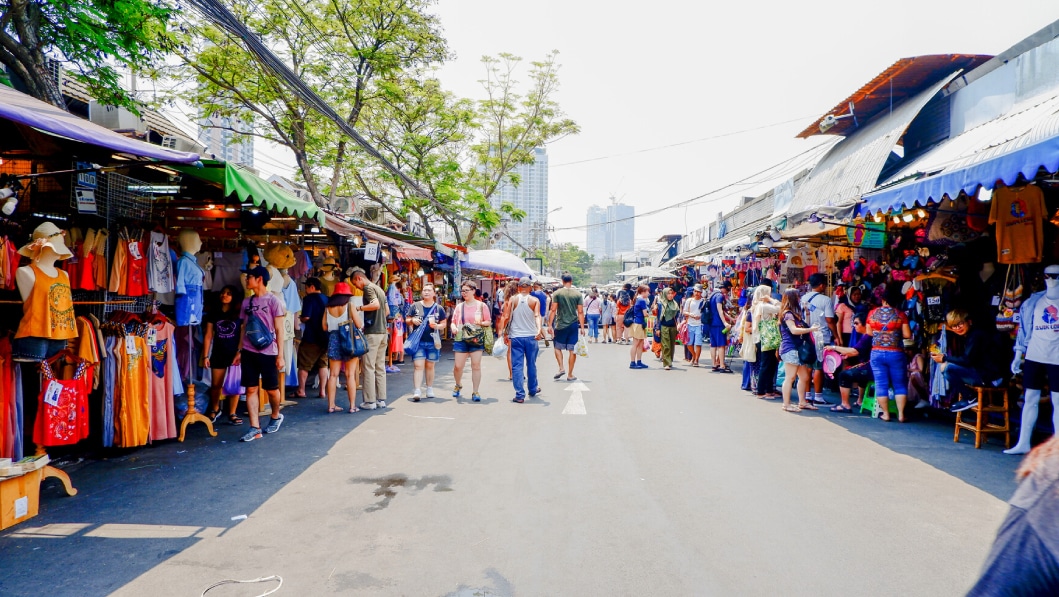 BANGKOK MARKETS TAKE ON SOCIAL DISTANCING MEASURES
Visitors to these markets in Bangkok will be required to wear facial masks and practice social distancing from others. According to City Hall, they will be providing preventive measures that are standard such as using hand sanitzer gels for visitors, using temperature screening at entrances, and using physical distance markings. Public toilets will also be cleaned every 2 hours. Stalls that sell garments and similar items will be required to have a limit of 5 customers at a time or 10 for the bigger stalls. As for food stalls, take away services will be emphasized; otherwise, the stalls with seating will be required to keep diners seperate by at least 1.5 metres. Chatuchak Market opened recently this last weekend and has received good remarks for the absence of large crowds and social distancing drama. According to Bangkok Gov. Aswin Kwanmuang stated it could remain open one more hour, from 5am to 7pm.

-Source: Thai PBS WORLD
Restaurants are another type of business reopening up this month in Bangkok. However, diners can only be seated at restaurants no bigger than "2 shophouses " and must also have " good ventilation ". So far, people have started to eat-in at some restaurants, but many places downtown still appeared to be emtpy since last week. Many restaurants have removed tables and chairs to create more space for social distancing measures. Alcohol can once again be purchased; however, not at these restaurants and can only be bought in convenient stores or grocery stores. Street food and hawker stalls are also operating once again.
Source: Coconuts Bangkok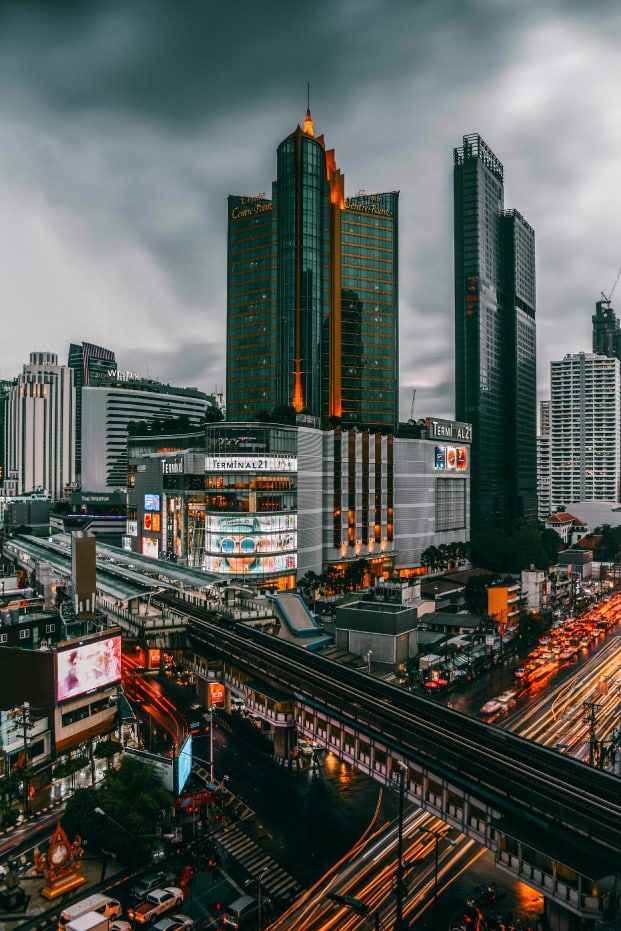 MALLS & OTHER LARGE RETAIL OUTLETS SET TO REOPEN MAY 17TH
According to the Bangkok Post, the next major business venues to once again open up are shopping malls and large retail outlets in Bangkok on May 17th, 2020. It was stated by Taweesilp Visanuyothin, the CCSA spokesman, that the next stage of relaxation will start on May 17th unless the number of those infected dramatically increases. Of course, social distancing measures will need to be implemented in these shopping malls and large retail outlets as well. Social distancing measures need to also be maintained in order for other businesses to continue to reopen and operate once again. Nevertheless, the successful reopening will be determined by the cooperation of the people in implementing these measures.
Source: Bangkok Post