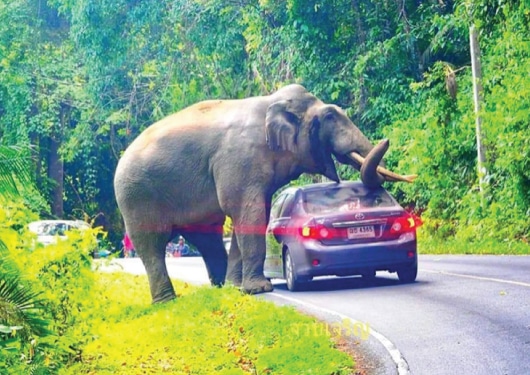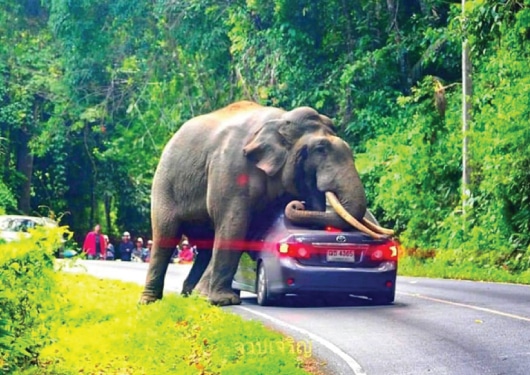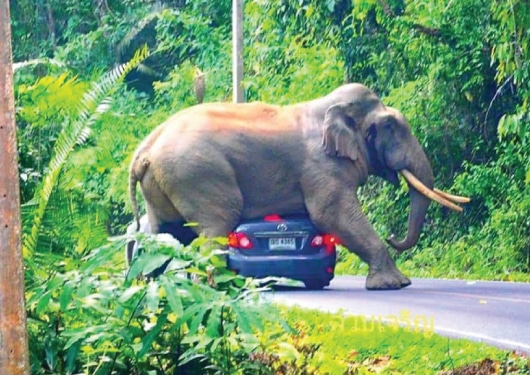 It has been a long lockdown and it is affecting a lot of people in different ways and supposedly not just people, but elephants. This elephant looks like it has been in lockdown too long and possibly missed mating season because of it. The elephant of interest ended up crushing this lucky tourist's car recently. The tourists are okay, but as for the car, that's another story. One can only imagine what it would be like calling up the car insurance company and telling them, "Today, an elephant crushed my car."
Khao Yai National Park in Nakhon Ratchasima has wild elephants that come out of the wild a lot recently in these couple months because they are looking for food.
There are 10 rules that tourists in the park should follow if they run into a wild elephant:
1.Stay at least 30 meters away in your car and slowly back up to keep your distance if the elephant approaches.
2. No flash photography.
3. Do not honk the car's horn or make other loud noises.
4. Do not turn off the engine and be ready to drive away at any time.
5. Do not get out of the vehicle to take photos.
6. Turn off your headlights if encountering elephants at night. Do not flash headlights or other lights at them.
7. If surrounded by elephants circling your car, move towards a spot in the circle with no elephants.
8. If the car in front of you backs up, please back up as well, as it might be an emergency situation.
9. Do not get out of the car and approach the elephant.
10. An elephant's best senses are hearing, smell, and vision. If you turn off your engine, the elephant will approach and use these senses to investigate, by looking at, smelling, and listening to your car.
Unfortunately, tourists who visit this park have been infamous for previously bothering, heckling, honking, and cursing at the wild elephants, which can be seen in viral videos like the one posted in April, 2017.
-Source: Khaosod English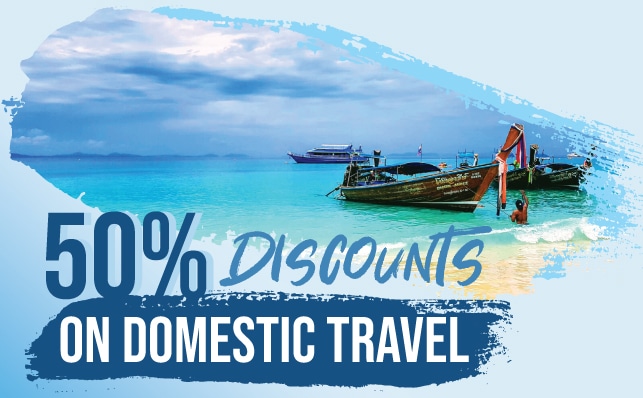 Many hotels are desperate for customers; thus, hotels competing with each other by cutting room rates to attract more domestic tourism. Last week the government approved the toursim stimulus package, including a subsidy of 40% on 5 million room nights. There are other campaigns as well like 50% discounts on tourism particularly like what Pattaya city operators have organized known as "TAT Hot deal@Pattaya". Thirayuth Chirathivat, chief executive of Centara Hotels and Resorts, said hotel operators within driving distance of Bangkok, such as Pattaya, Hua Hin, and Rayong should benefit from the campaign. Other places in the country should have hotels that will have a significant discount; therefore, be sure to shop around for the best deals and to see if your destination in Thailand will have a significant discount.
-Source: Chiang Rai Times & The Phuket News
UPDATES ON INTERNATIONAL TRAVEL TO THAILAND FLIGHTS BEFORE SEPTEMBER UNLIKELy

Updated information on international travel to Thailand collected from what was researched so far:
The Civil Aviation Authority of Thailand director Chula Sukmanop stated, "I believe international flights will resume this September. None of the airlines could assess the demand for air travel. They have to wait and see the situation by the end of this month."
He added, a final decision has to be made by the government before the country's airspace can be open, but it doesn't mean an all-out opening for air travelers rather that only business people would be allowed to take the flights with "travel bubbles" in effect. In addition, the aviation agency announced some new safety regulations such as passengers being required to wear face masks throughout the journey and airlines are no longer required to leave empty seats; thus, the price of the ticket fares are expected to be lower than the recent almost twice the amount of their original prices.
-Source: Khaosod English & The Thaiger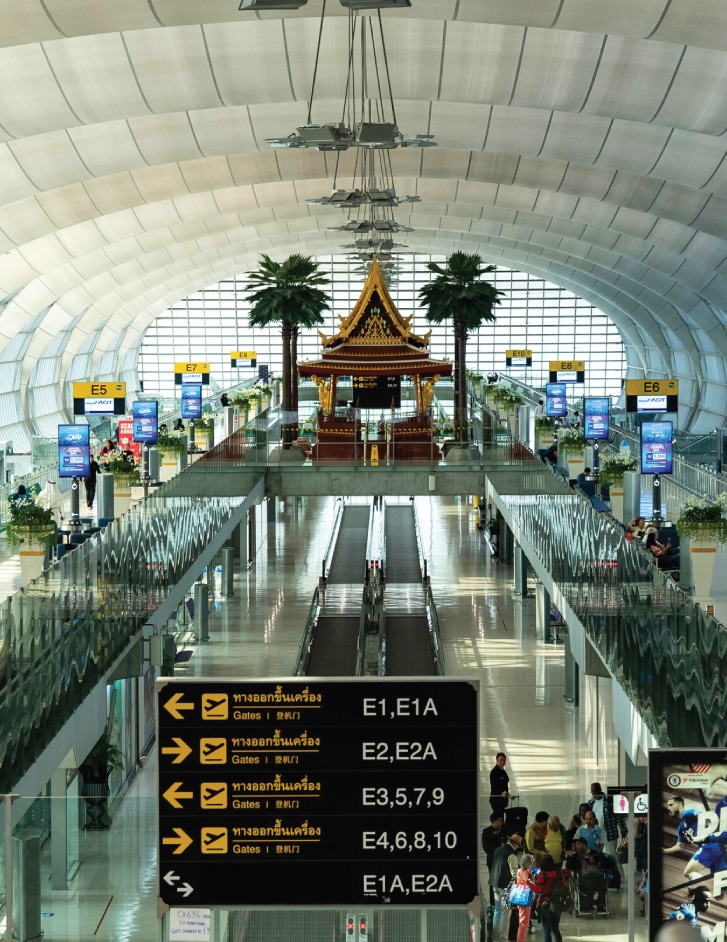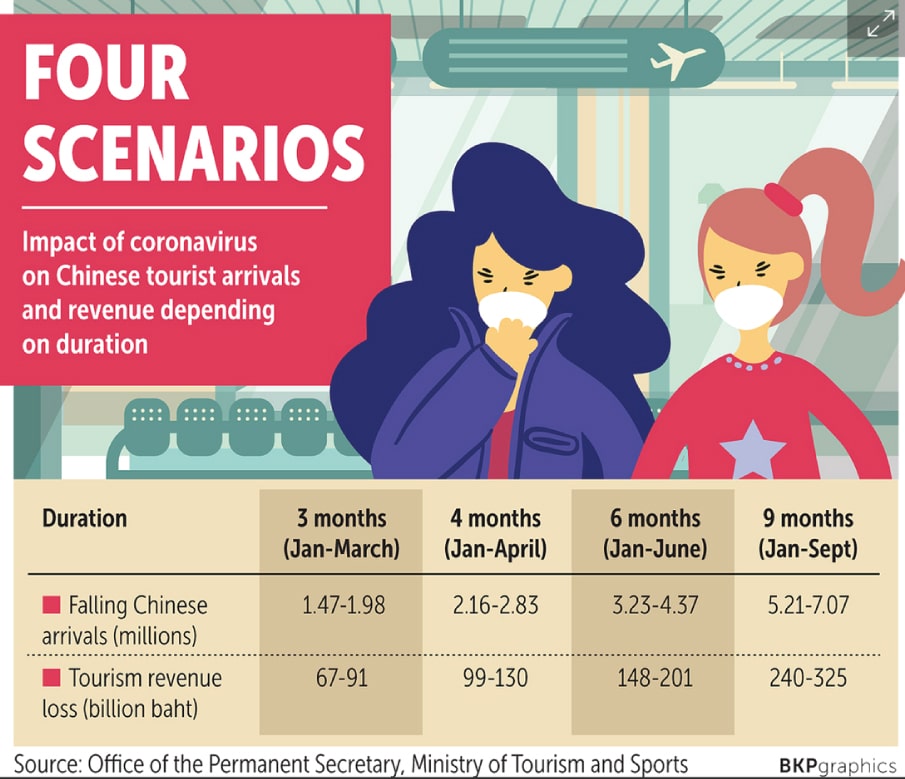 Since the recent outbreak of the virus in Beijing, it seems as a result that it is less likely international tourism would resume right away at the beginning of July. According to the article posted on Khaosod English, Thai Chamber of Commerce chairman Karin Sarasin stated, "They may not be able to compensate for the loss of foreign tourists, but given the situation in China, I think it's better to play safe. Then we could continue further with business travelers, while regular tourists should come last."
Since last Tuesday, Chinese state-run Xinhua New Agency stated 40 new cases were reported in China's capital alone and as a response, President of the Thai-Chinese Tourism Trade Association Anan Phipathananunth said, it's too early to allow all foreign tourists into Thailand. In addition, he suggested only tourists in tour groups should be permitted since it is easier to monitor them. Details have yet to be finalized. Finally, the Cabinet approved a stimulus package for domestic tourism, which the government will give 2000baht in travel allowance for Thai citizens that are 20 years old and older.
-Source: Khaosod English
What is likely to happen is the government will push for domestic tourism first and then let in international tourists after this initial phase. In the "first wave", travelers with a business purpose will be likely to be allowed in. In the "second wave", "Travel bubbles" or areas where these international tourists can go are still being discussed. In addition, it was stated to the Bangkok Post by the CAAT director-general that he doesn't expect the travel bubbles to be ready by next month in July.
There has been no details officially announced yet, but the countries that travelers would come from flying to Thailand that are being considered to be allowed entry are Taiwan, Hong Kong, Vietnam, Japan, New Zealand, Australia, even Singapore or China. These countries are supposedly considered low risk and potential reciprocal "travel bubble partners".
-Source: The Thaiger
If international tourism and travel bubbles are approved by authorities, it was stated that 1000 foreigners from low risk countries will be let into Thailand per day and each person that is allowed into Thailand will have to use a smart phone tracking application, so that the government can see if the people will stay inside their travel bubbles or areas that foreigners will be allowed to
stay in.
-Source: The Thaiger
To conclude, with the most recent information collected by the Bangkok Post from an official meeting last Wednesday, travel bubbles for general tourism are not expected to happen anytime soon and the first people to be allowed in are likely working professionals and people attending international meetings. The Centre for Covid-19 Situation Administration has not yet made a decision on travel bubbles due to the concerned possible implications emphasized by doctors and security officials.
-Source: The Bangkok Post