AR, VR, and Interior Design
Modern technology such as Augmented Reality (AR) and Virtual Reality (VR) helps interior designers to generate virtual designs that can be altered in real-time. Traditionally, interior designers take time to create a 3D model to present to clients and then remake it with any desired changes. With AR and VR technology, designers can prepare multiple designs and more options for clients. They can also update design elements in real time, such as color schemes and textures.
Four years ago, large furniture company IKEA partnered with Apple to launch an AR app called IKEA Place; but now, with the help of SPACE10, they transformed the app into IKEA Studio. Relying on the iPhone's LiDAR sensors to capture physical spaces, IKEA Studio captures complete 3D plans of the user's room, including all furniture measurements and placement. It allows users to redesign their rooms by replacing old furniture with IKEA furniture, redesigning the colors, and then exporting the file as 2D or 3D pictures. However, it is still in Beta testing and only available in some countries.
A young interior design company, Collov, announced the success of their testing phase and plan to re-launch the brand with AR and AI technology. After determining the customer's preferences with an AI quiz, they show the customers furniture that matches their personal style. With their interior shopping tool, customers can upload their favorite furniture images or inspiration, then allow the AI to find them the matching furniture. Collov will help interior designers to shorten the time of service for their customers with their AI-based tool. This is a big milestone for the company.
AR technology enhances furniture sales for many companies by allowing clients to picture the size and look of the product in more detail. Moreover, AR technology can be used for educational purposes for interior design students or even for people in the real-estate market to conduct virtual tours. While anybody can now design their own room with applications that help them see their designs in real-time, this doesn't mean professional interior designers are less important to the industry. People still need advice from experts with experience and knowledge. New technology only helps to reduce the processing time.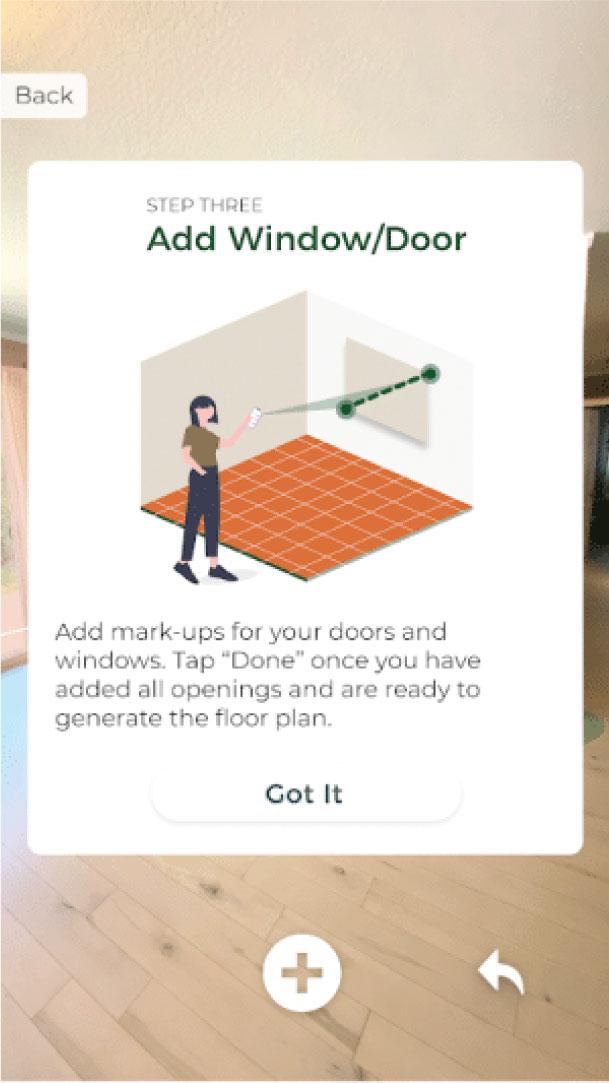 6 Interesting Sustainable Furniture and Home Décor Labels
Today, the term 'Sustainability' is not just a trend, but a must-do for everyone. In furniture and home design, being environmentally conscious through "Eco-Design" is becoming more important than ever.  
The most important thing to keep in mind when making "Eco-Designed" furniture is the materials. Different mediums come with different levels of harm to the environment.   
There is also a major push now to "reduce, reuse, and recycle" materials to decrease household waste.  
We have 6 examples of "Interesting Sustainable Furniture and Home Décor" from brands that focus on ethical and sustainable development.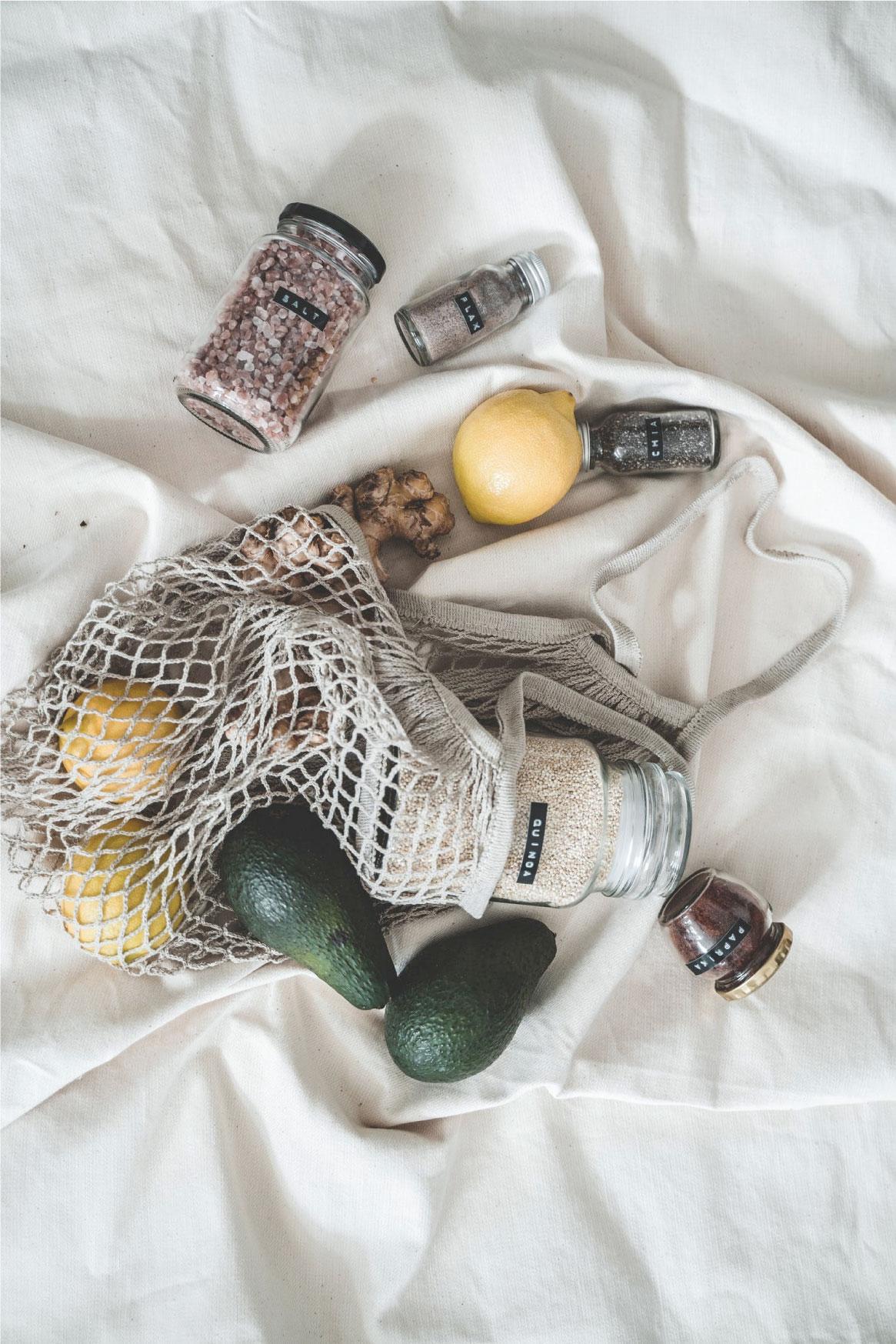 Modernform operates based on the idea that "Sustainability is not an option; instead, it is a matter in which everyone has to be involved." Modernform has released a special collection using recycled materials in production. The designs are multi-functional and sustainable, as all products in the collection are 100% recyclable. 
Highlight
There are 3 models in this collection: MOTION, MONO, and MIXX. All 3 models can be used both indoors and outdoors.
IKEA has pledged that all products will be substituted or recycled by 2030, but currently 60% of them are already made using renewable materials. IKEA has a wide selection of products made with recycled materials, and this is one of them.
Highlight
Table lamp, KNIXHULT. The idea behind this lamp design is to have the least impact on the environment. The material, which looks like bamboo, is left over from the production of other products.
Galloeur designs products like these planters to serve as home décor with memorable design and environmentally friendly production. They are made by 3D printing, which saves energy and does not create pollution during the manufacturing process. The main material used is PLA (Polylactic Acid) bioplastic, which is made of natural ingredients such as corn starch and bagasse. It does not contain petroleum-based ingredients like most other plastics. It is also 100% recyclable.
Highlight
Plant pot collection, multipurpose container, and vases.
The THORR brand was inspired by the founder's interest in Thai weaving culture. Their intention was to develop local products into useful cultural products. The brand also boasts a unique creative style which will appeal to newer generations.
The ideal is not only for business purpose but also consider people live from the employee to the customers. For the artisans behind the product, they will have a better life quality and be proud of themselves. For customer, they will have the Thai craft product at a professional level. As a result, THORR brand is a remarkable brand for sustainable development for society.
Highlight
Combined mat, made of natural yarn from papyrus. It is a local plant that can be found easily and has good qualities for weaving. It has woven meticulously by local Thai craftsmen with a high skill and attention to detail to create this piece of Thai weaving and dyeing.
Television has become a home decoration with a different on designs and functions. When the need of customer behavior changes, today's TV is not just a TV. Samsung has released a product collection called Life Style TV to meet these various needs. With the concern of sustainability, Samsung add value to the Eco-Packaging, when a customer buys a TV, the box does not need to be thrown away. It can be used in a variety of creative ways, such as shelves, cat houses, or small tables.
Highlight
The Frame, a television which looks like a picture frame. The screen will show a different art, when not using.
Since the beginning of the brand, the founder wanted to use natural materials rather than resistant materials. In addition, he wants to raise the interest of bamboo that many people see it as a cheap material and its lifespan is short. Thus, the BAMBUNIQUE brand was created by combining the words BAMBOO with the word UNIQUE to reflect the uniqueness of the brand as well.
Highlight
Ra Dee Bench, presenting contemporary design and Asian wisdom. To draw on the distinguishing features of the material like bamboo and present it in a unique perspective. It is awarded as 2014 Design Excellence Award (DEmark) and G-Mark Award from the Japan Industrial Design Promotion Association in 2014.
Here is why you need to study interior design at Raffles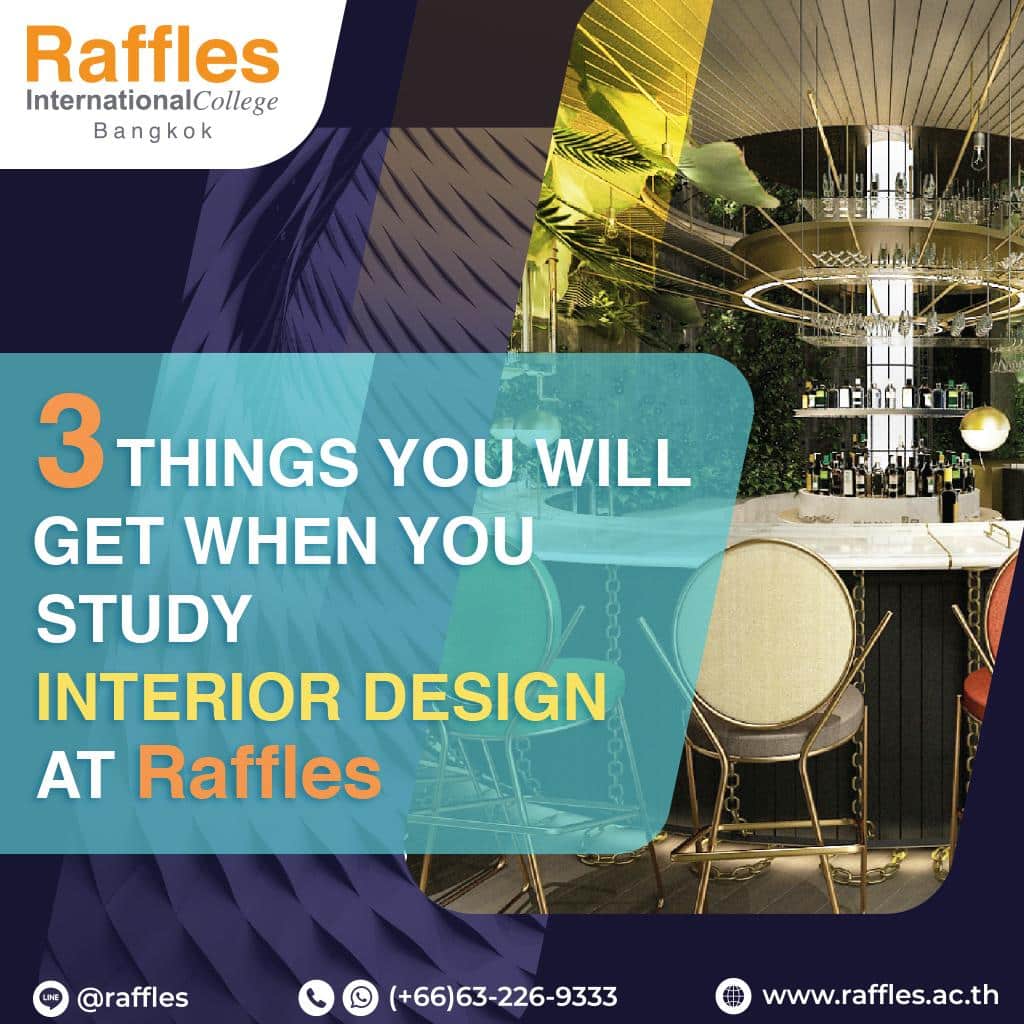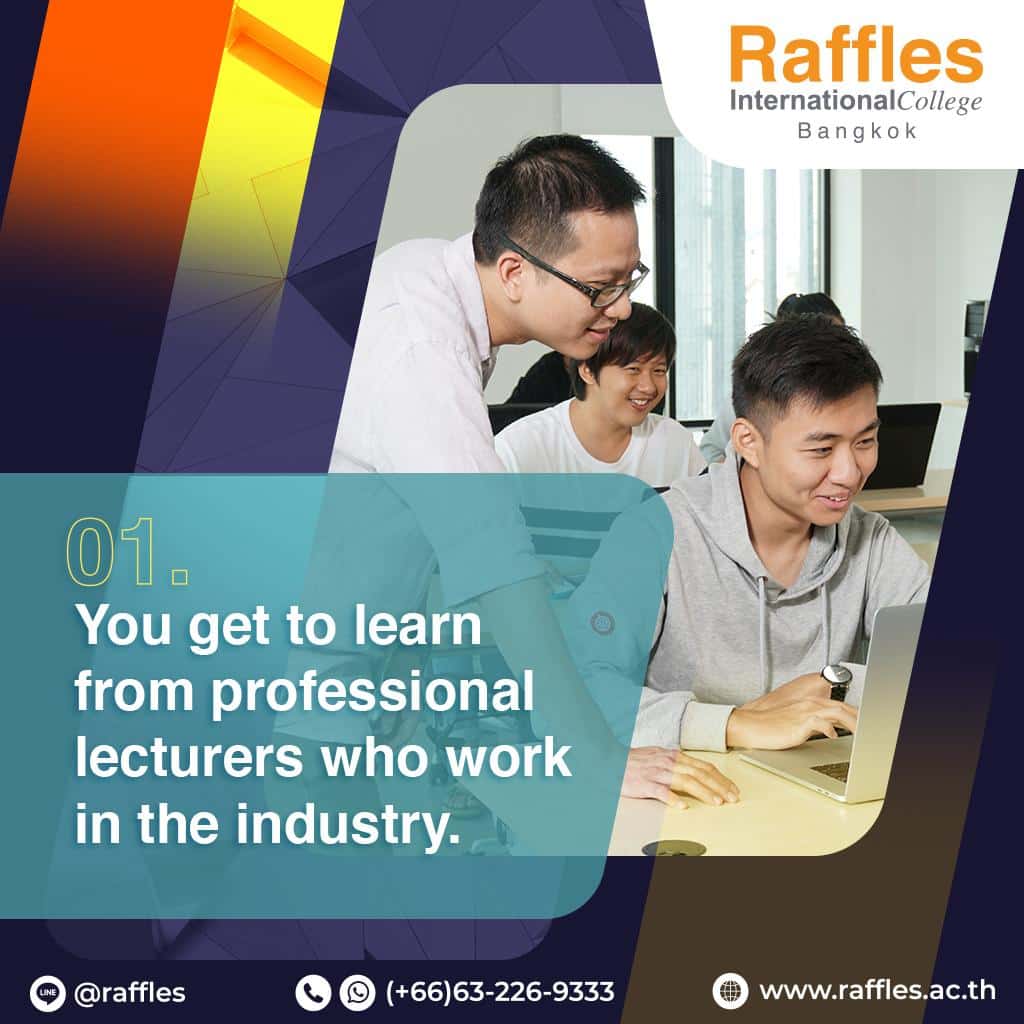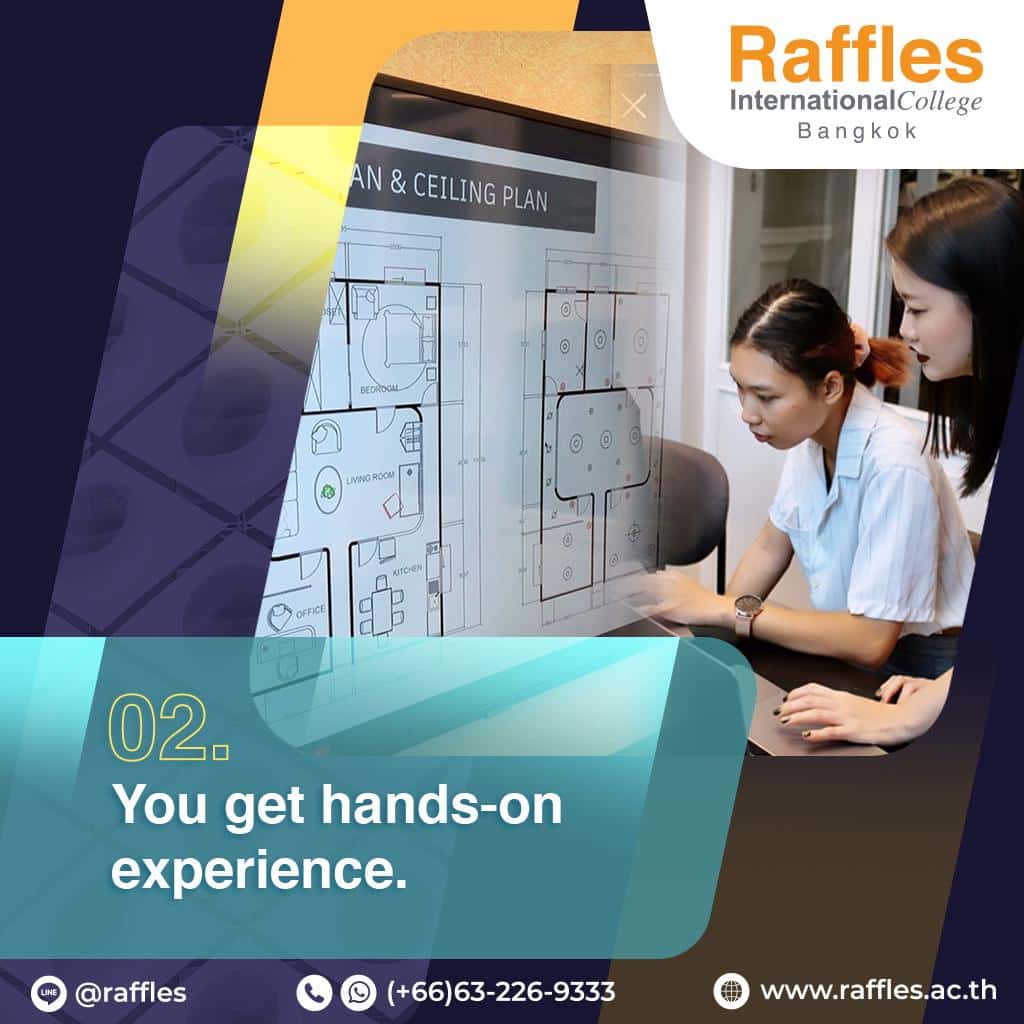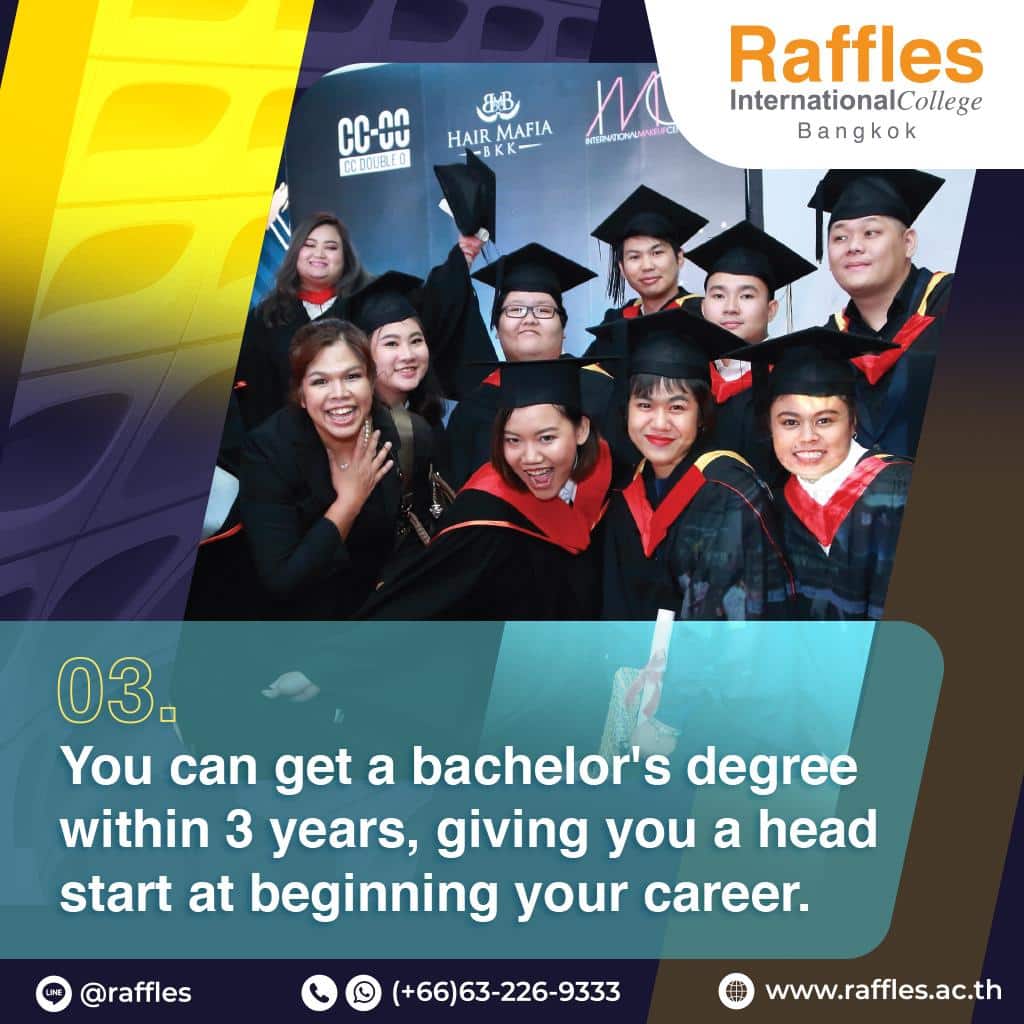 Exclusive Interview from Raffles' alumni
'Jules' Nattha Soontornvinate, founder of "Double V Space" Interior Design studio, shares her knowledge and advice.