RECENT RAFFLES GRADUATED STUDENT, MASON KIM, IN THE KOREAN TIMES NEWS
Mason Kim, a recent graduate from Raffles International College Bangkok, founded a new eco-friendly knitted mask company known as Muskon along with 2 other founders, Suh Ji-ho (co- CEO) and Jeong Sang. The company was started in Korea in May 2020 when the pandemic reached a peak around the globe. They saw a great demand for masks and felt the need to create unique eco-friendly masks that utilizes better materials as opposed to using cheap, disposable ones, which are widely used in the market today. Each founder contributes knowledge they obtained from their respective majors at their universities; for example, Jeong studied social technology, Suh majored in mechanical engineering, and Kim studied fashion design at Raffles International College Bangkok. Muskon's knitted masks are 3D-printed using Tencel, a cellulose fiber, which reduces skin and helps the body feel cool enough to wear comfortably even during hot summers. Another aspect, according to the founders, the masks have copper nano yarn that is used to eliminate traces of COVID that can stick to surfaces of masks and also has deodorizing effects. Since early May, they have sold 100 million won or $83,800 worth of their masks and reported an average of 300 percent growth in monthly sales. In recognition to Muskon's early success and growing popularity, KPGA or Korea Professional Golfers' Association has named Muskon as its offical mask partner. They aspire to expand the business through exports to the U.S., Southeast Asia, and even Europe.
-Source & Photo Credit: The Korea Times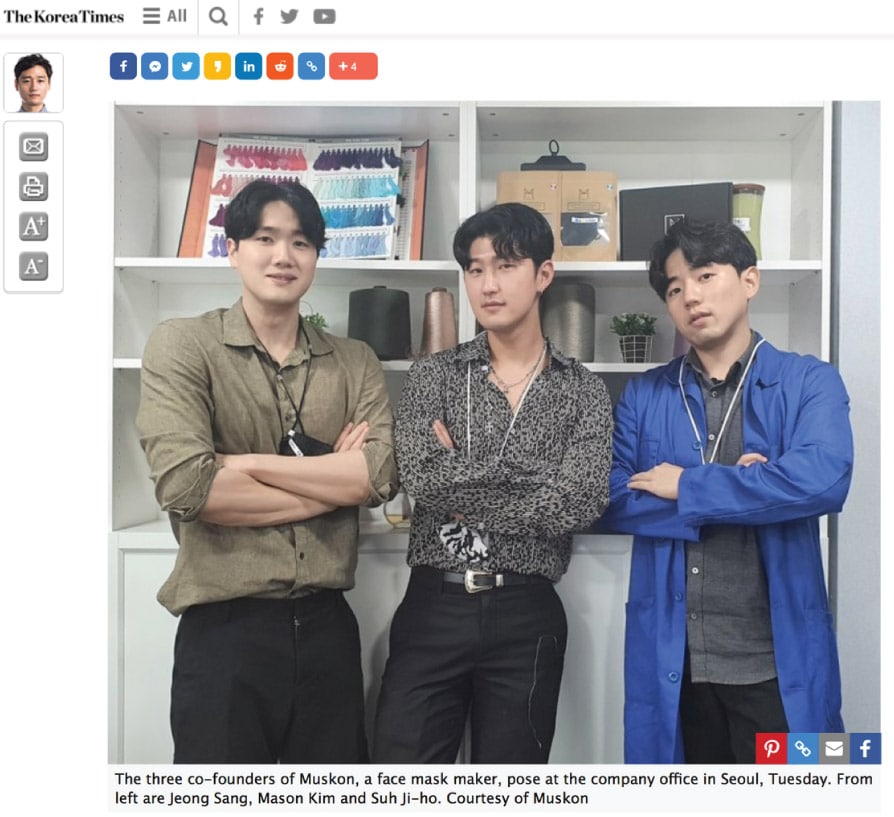 A NEW POPULAR HOBBY IN BANGKOK
During the lockdown, many people in Bangkok had more free time and many used it to learn a new hobby or hobbies. One new hobby, in Bangkok, Thailand, that's growing immensely in popularity is urban gardening. However, there's only one place where new urban gardeners can find everything they need, which is the plant bazaar located in JJ Market. Despite this plant seller being located inside the weekend market, they only sell from Tuesdays to Thursdays. The market is bustling with business with over a hundred sellers with a variety of flowers, plants, etc. According to Indian rubber trees seller Thanapol Yormyue stated, "Prices have tripled over the months. We are running out of larger potted Indian rubber trees." Gardening became popular among Bangkokians due to worsening air pollution according to what Thanapol said. What really made this hobby grow exponentially in popularity was when celebrity actress Urassaya 'Yaya' Sperbund joined in and posted photos with her and her plants, which made many fans intensely interested in the gardening phenomenon. This craze has made demand and prices grow quite high especially Indian rubber trees, which can be seen in one of Yaya's pictures.
-Source & Photo Credit: Khaosod English
Chatuchak Plants Market (ตลาดนัดต้นไม้จตุจักร) is open from Tuesday to Thursday. The nearest public transportation is BTS Mo Chit, MRT Chatuchak, and MRT Kamphaeng Phet.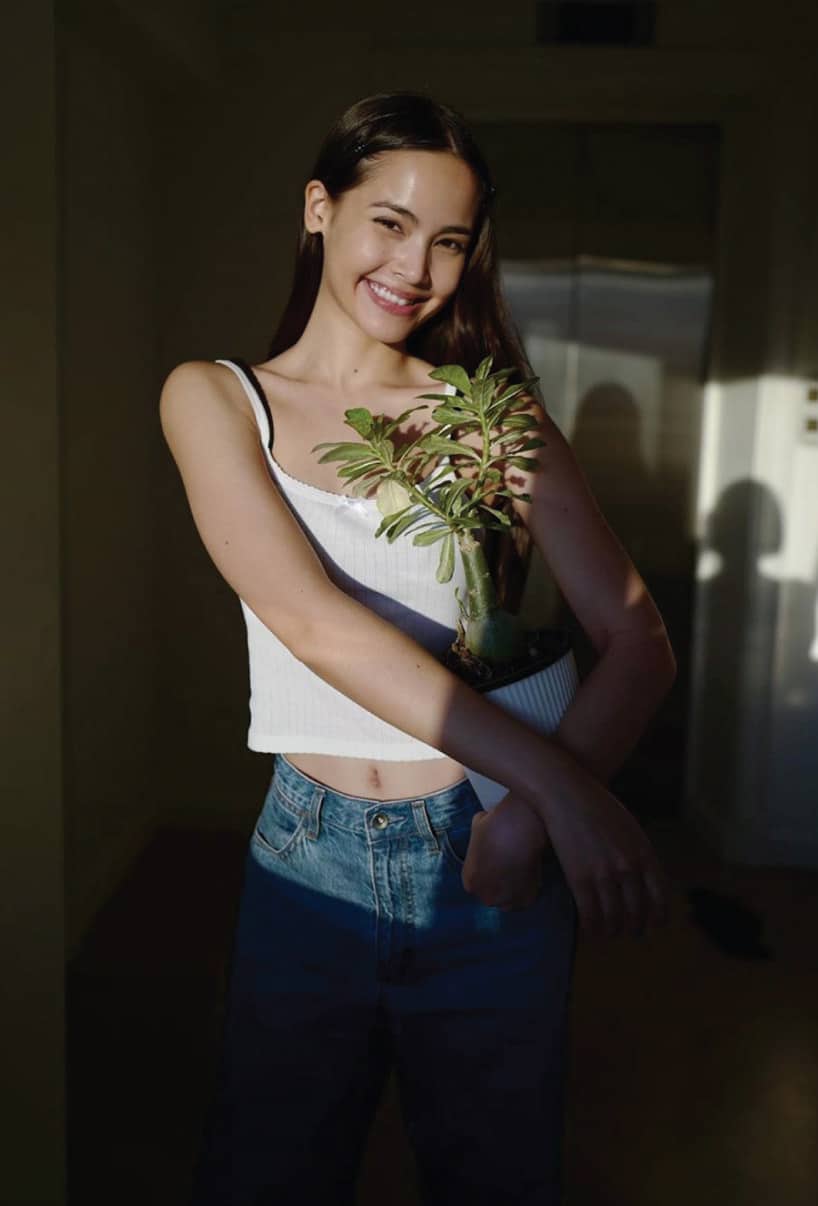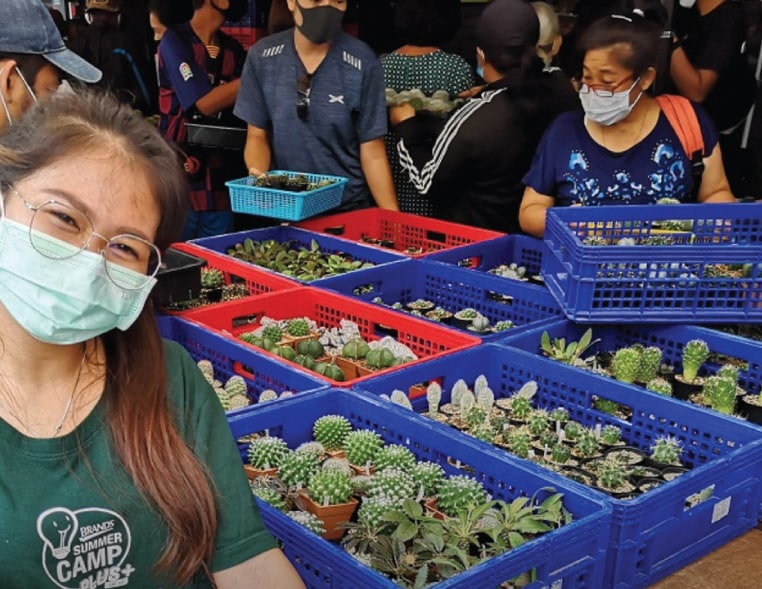 STREET FRIED PORK SO GOOD EVEN A MICHELIN STAR CHEF IS ADDICTED
They say even the best chefs in Asia cannot compete with Auntie Ri's 35 baht dishes because nobody quite frankly can fry pork like her. Famously known as Auntie (Pa) Ri, Ari Prempapaiporn, runs her shop on Nang Linchi Roah and her shop is famous for the delicious Kin Kun Rice with Fried Pork. She cooks every single day with her pork selling out to long lines of hungry motorbike taxi drivers, overworked office workers, and security guards. Her dishes usually sell for as low as 35 baht despite the rise in pork prices because Auntie Ri previously said, "If I increased the price, I would feel sorry for the people eating. I want people at all income levels to eat it and feel full. My food is yummy and I don't sell at expensive prices. I want both the seller and customers to be able to live." Even the 2 time Michelin Stars earner, Gaggan Anand, posted Auntie Ri's fried pork place as his go-to street food places. He said, "I really like it, it's very cheap, and very good, very tasty, and sells out so fast. I love the fried pork ribs. Can we leave street food for locals and not tourists? Hasn't COVID taught us that the domestic market is more important? She's already selling out without tourists. Not everything should be marketed for tourists. Some things should be kept for locals only." The shop is open 11am- 1pm on weekdays and 5pm-8pm every day. The stall is in front of 7-Eleven at Nang Linhchi Market and is a short walk from
-Rice with fried pork and fish ball green curry (45 baht).
BRT Thanon Chan.
-Source & Photo Credit: Khaosod English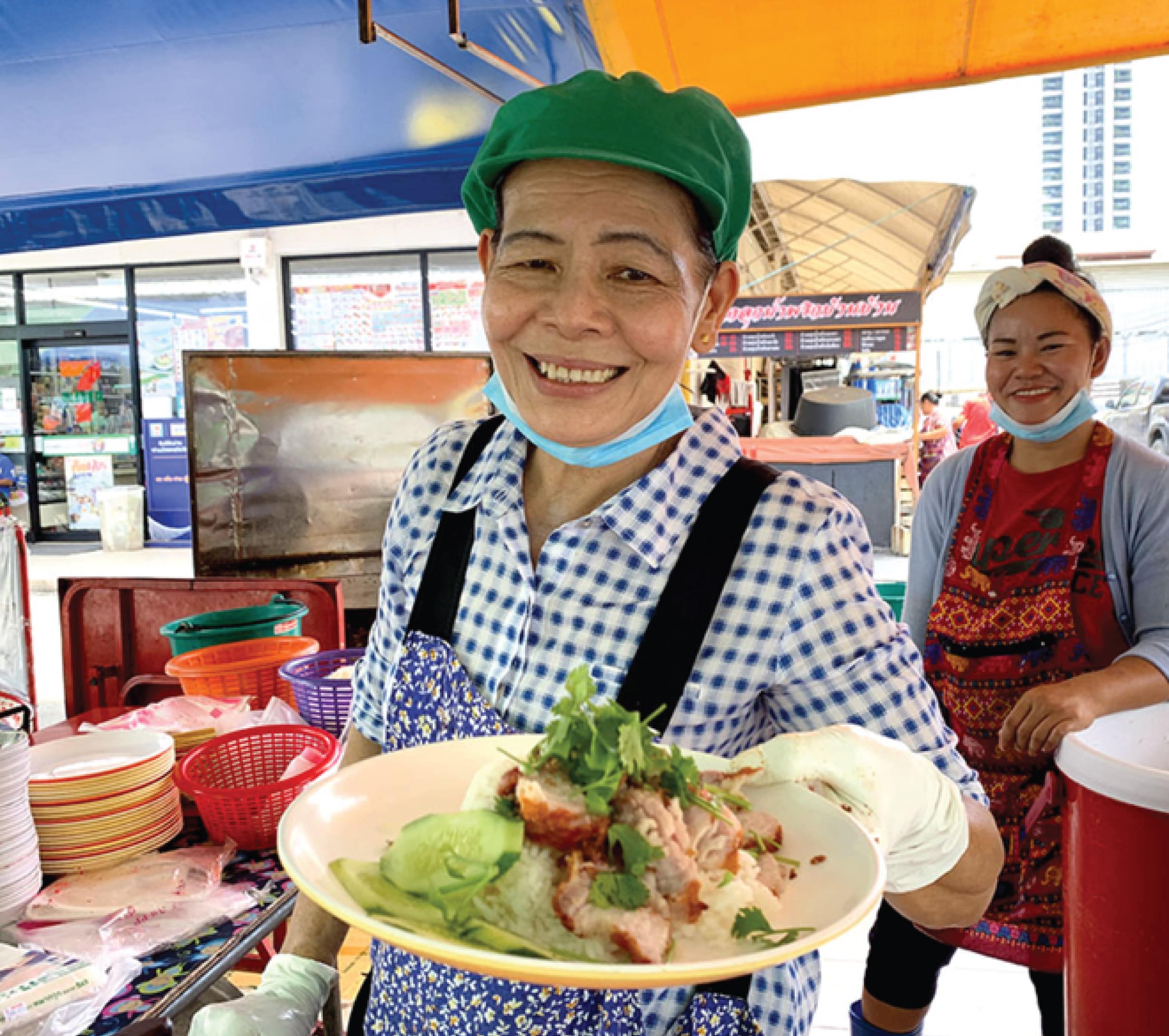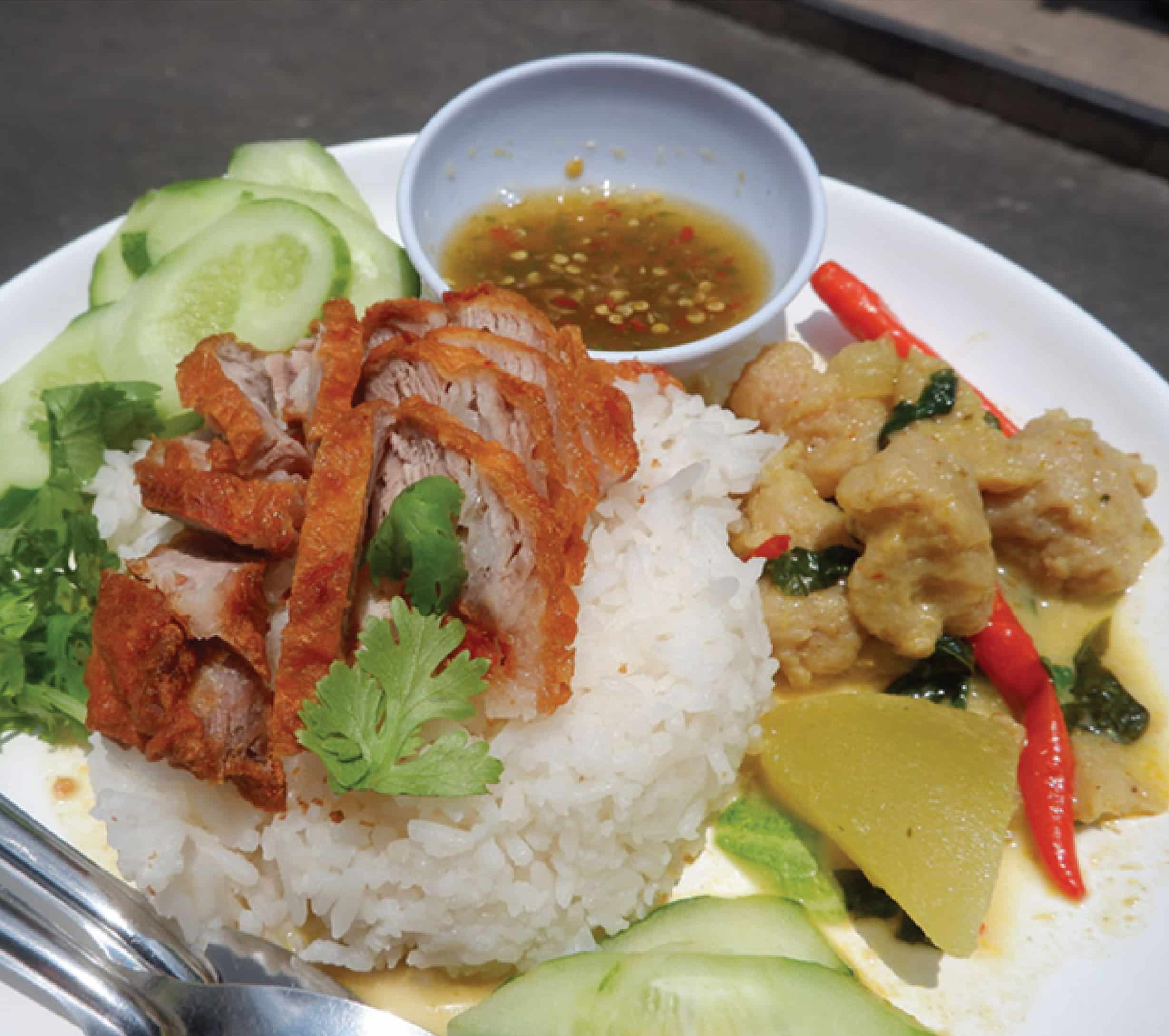 -Rice with fried pork and fish ball green curry (45 baht).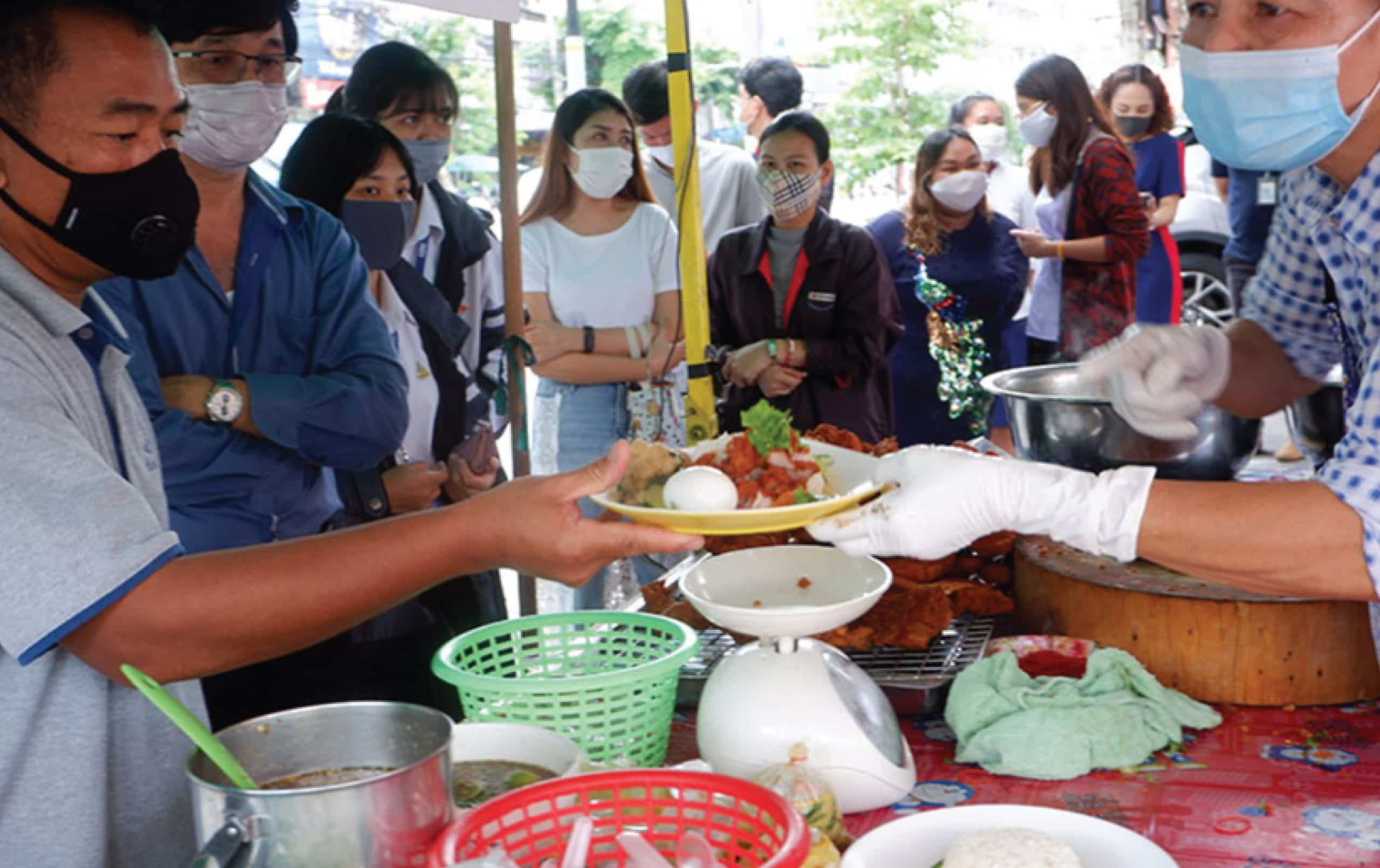 TRAVEL STIMULUS MAY LAST UNTIL END OF YEAR
According to the Tourism and Sports Ministry, the deadline of the "We Travel Together" campaign might be extended due to the aim of increasing domestic tourism for the rest of the year with travel bubbles taking place in October for incoming international tourists. Mr. Phiphat stated he plans to meet with the Prime Minister Prayut Chan-o-cha by early next week to discuss these ideas and continuing with a second phase of this campaign. As Mr. Phiphat said, "We have to wait until August 15th to see if there are any problems two weeks after allowing the first batch. I'm confident the travel bubbles scheme for tourists from low-risk countries will take place by October."
-Source: The Bangkok Post