Raffles International College does not currently have any COVID-19 cases in our immediate community. However, there has been a recent spike in number of cases in Bangkok.
Pursuant to the statement issued by the Center for COVID-19 Situation Administration (CCSA), Raffles has to take precautions as the College is located in the high surveillance zone. Bearing in mind safety and prevention as our first priority, Raffles International College students and lecturers will now move their classes online with effect from 15th April 2021 through to 30th April 2021. All staff will also work from home during this period.
I hope you guys enjoyed your Songkran holidays even though Songkran this year was quieter than ever. You probably didn't get to go out as the pandemic hit back again but I hope that you at least got to spend your days off to rest and relax. Coming back, you will need to start working or studying from home once again. For your safety Raffles International College will be operating online until 30 April 20, 2021, or until further notice.
We went through this before and we can do it again – as long as we stick together (but not too close, at least 2 meters apart!).
Stay home, stay safe, and we hope to see you healthy and strong.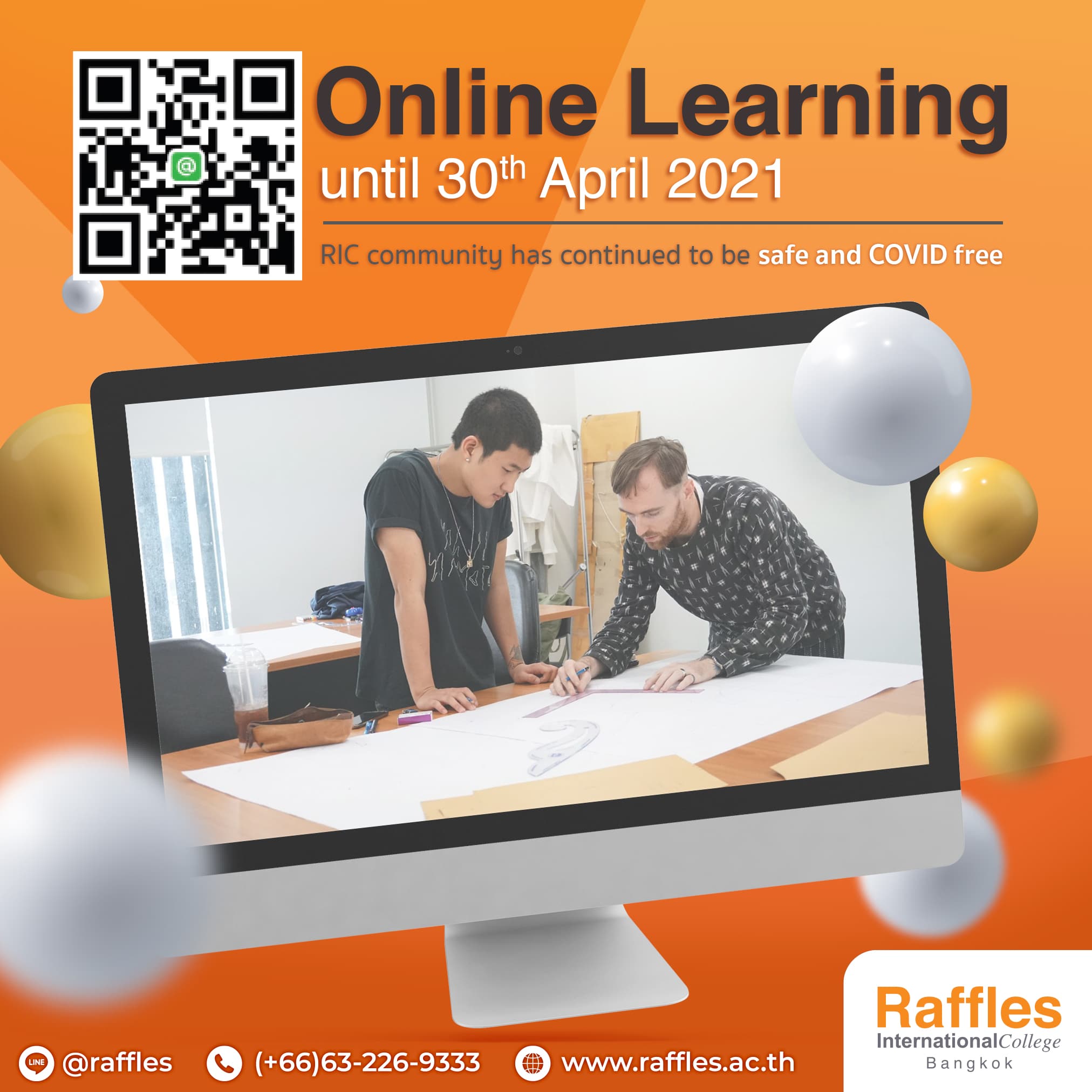 List of restrictions for provinces
(Source : https://thethaiger.com/coronavirus/current-list-of-restrictions-for-provinces-around-thailand)
The COVID-19 situation is back and the virus is spreading again. Here are the latest restrictions in the red and orange zone. All of the provinces in Thailand are in either the red or orange zone. There are 18 provinces in the red zone.
Highly controlled area or "red zone"
Bangkok & 17 other provinces (region by region)
Central: Nonthaburi, Samut Prakan, Pathum Thani, Nakhon Pathom, Samut Sakhon, and Suphanburi
East: Chon Buri, Rayong, and Sa Kaeo
North: Chiang Mai; Northeast: Khon Kaen, Nakhon Ratchasima, and Udon Thani
South: Phuket and Songkhla
West: Prachuap Khiri Khan and Tak.
The other provinces are part of the controlled areas or "orange zone".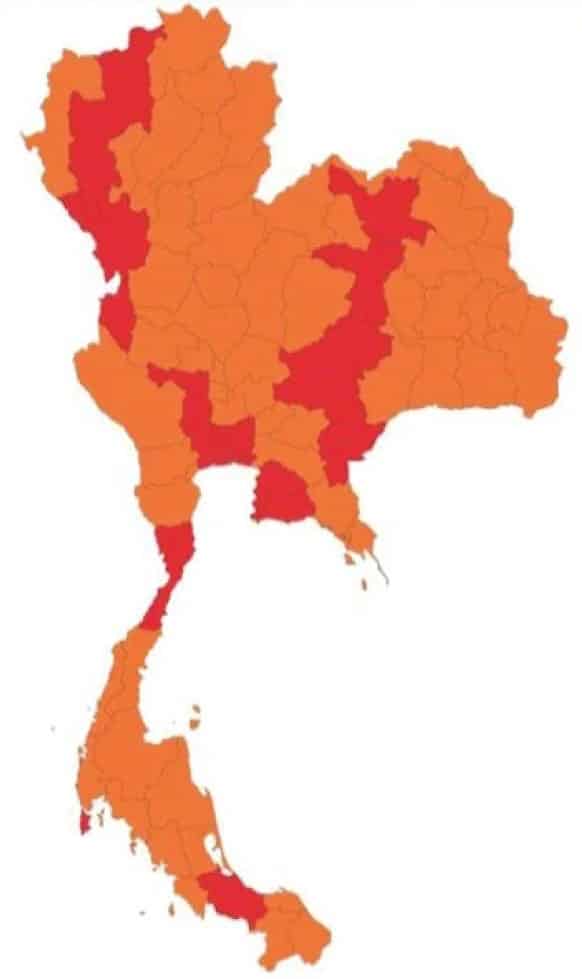 These are the restrictions in the red zone and orange zone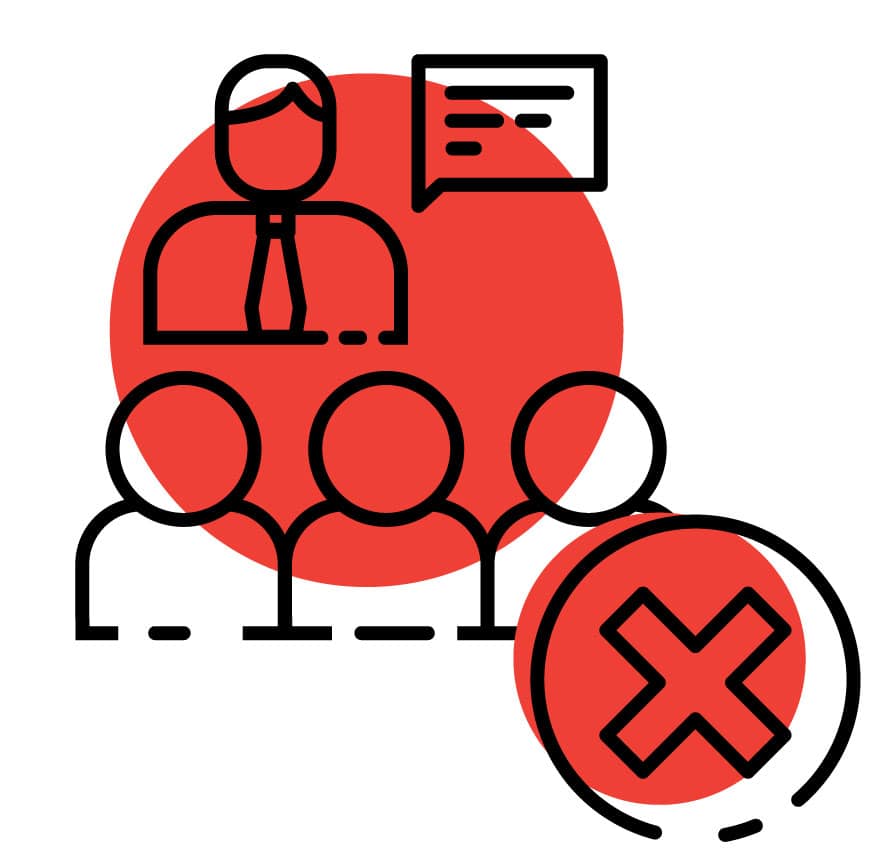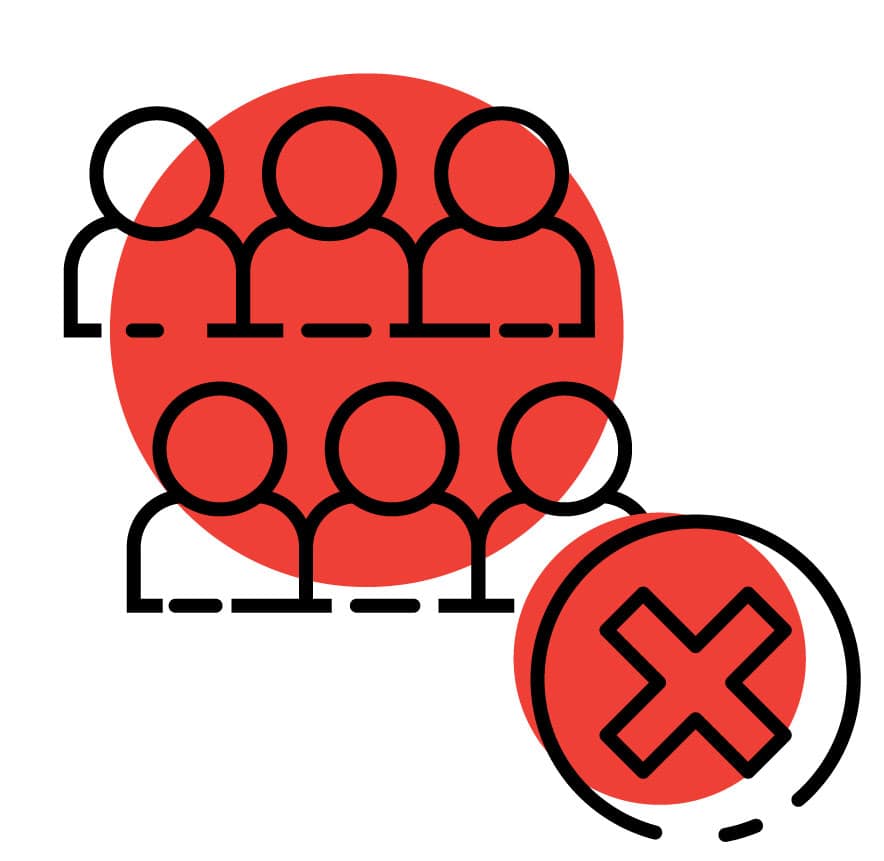 Gatherings of more than 50 people
Not allowed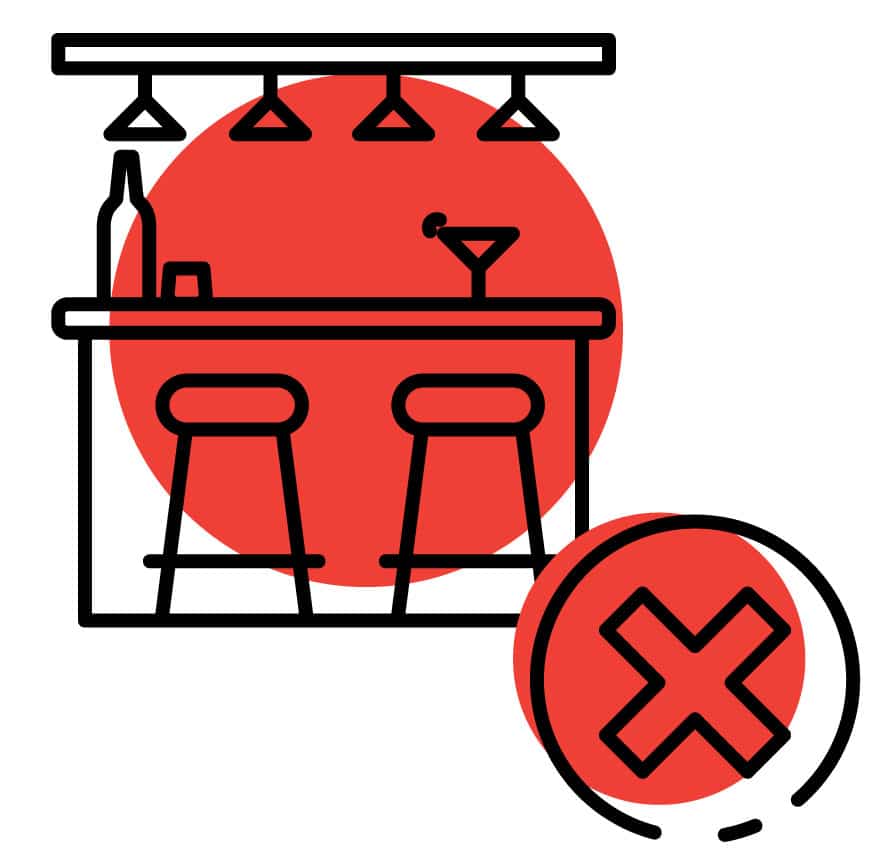 Pubs, bars, and karaoke & massage parlors
Closed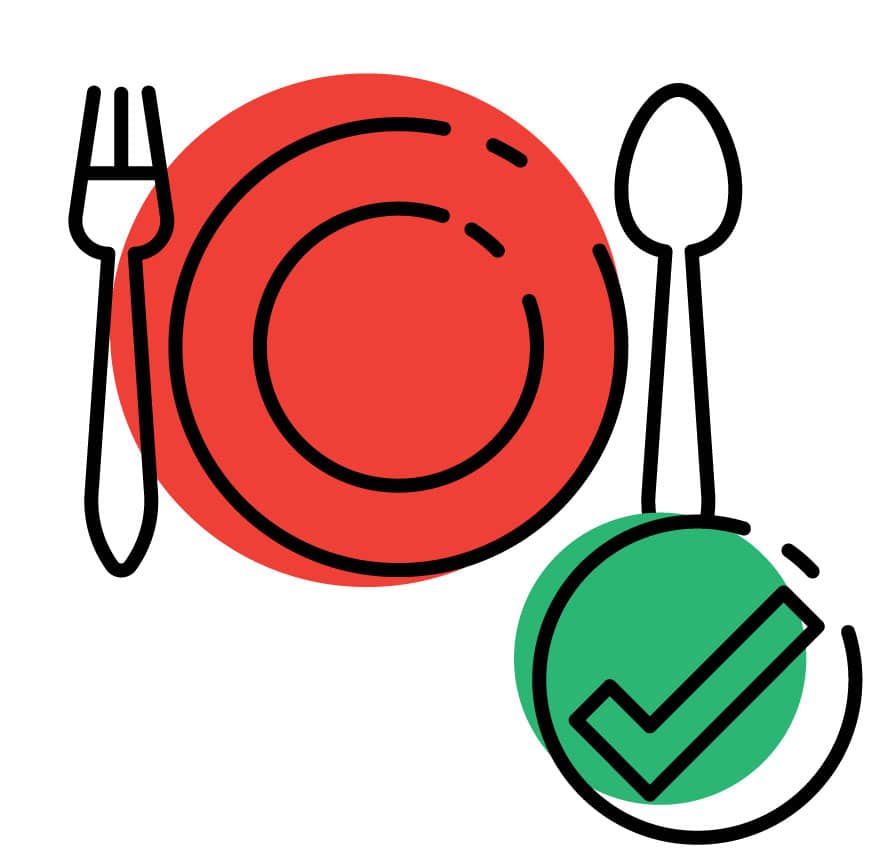 Restaurants/food & beverage outlets
Dine-in until 21:00 and take away until 23:00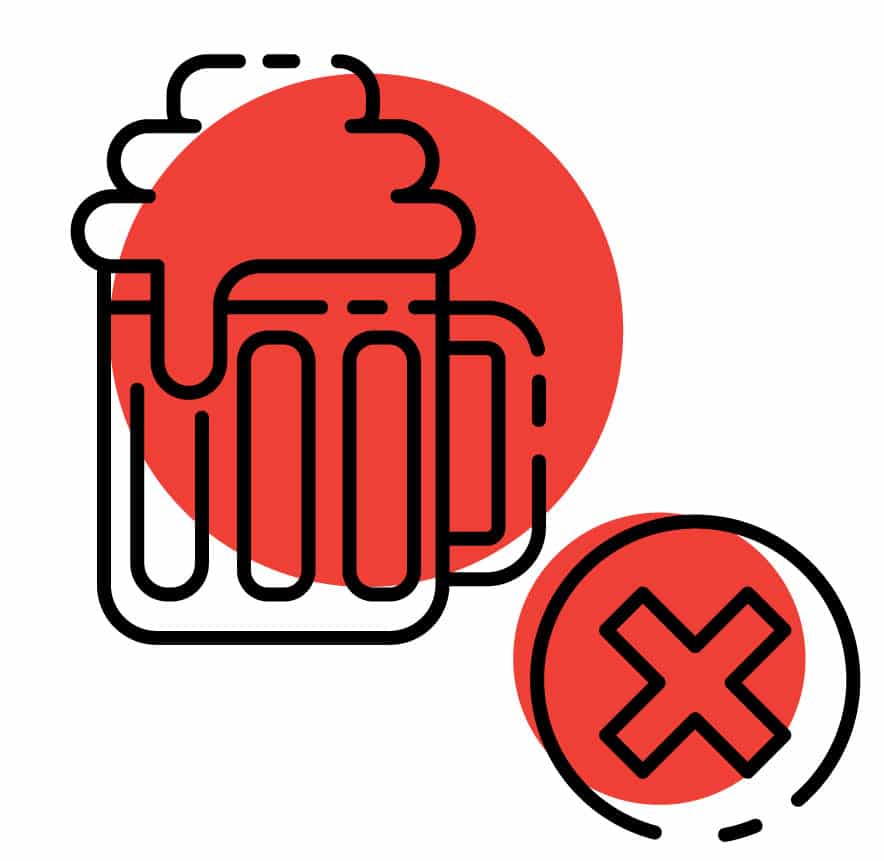 Consumption of alcoholic beverages in food outlets or Restaurants:
Not allowed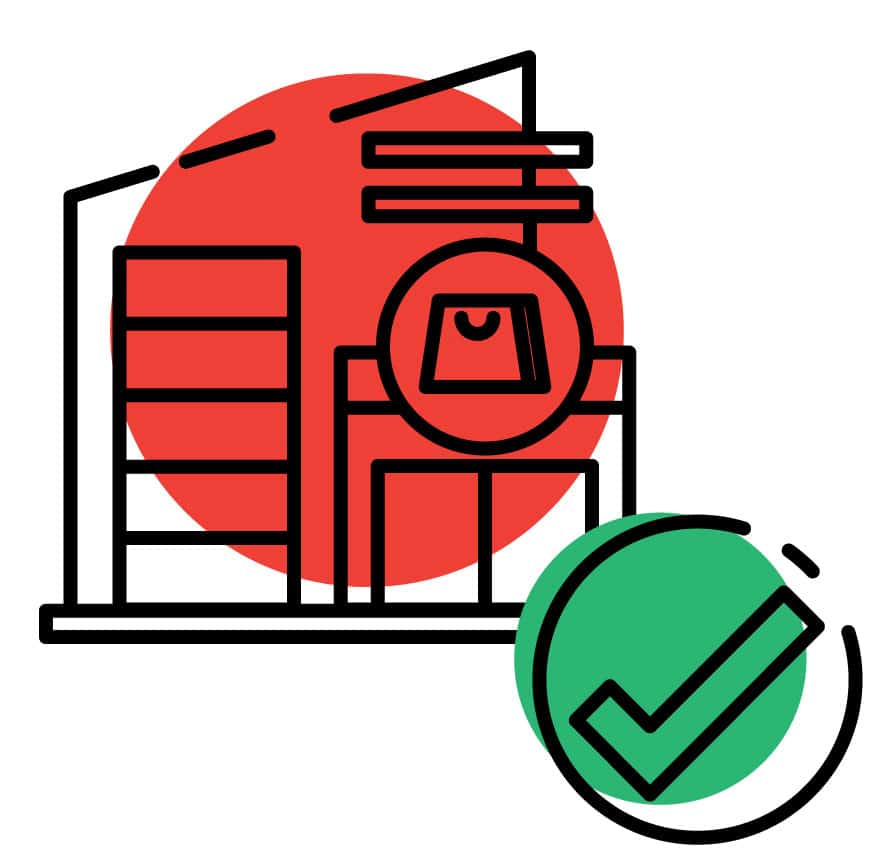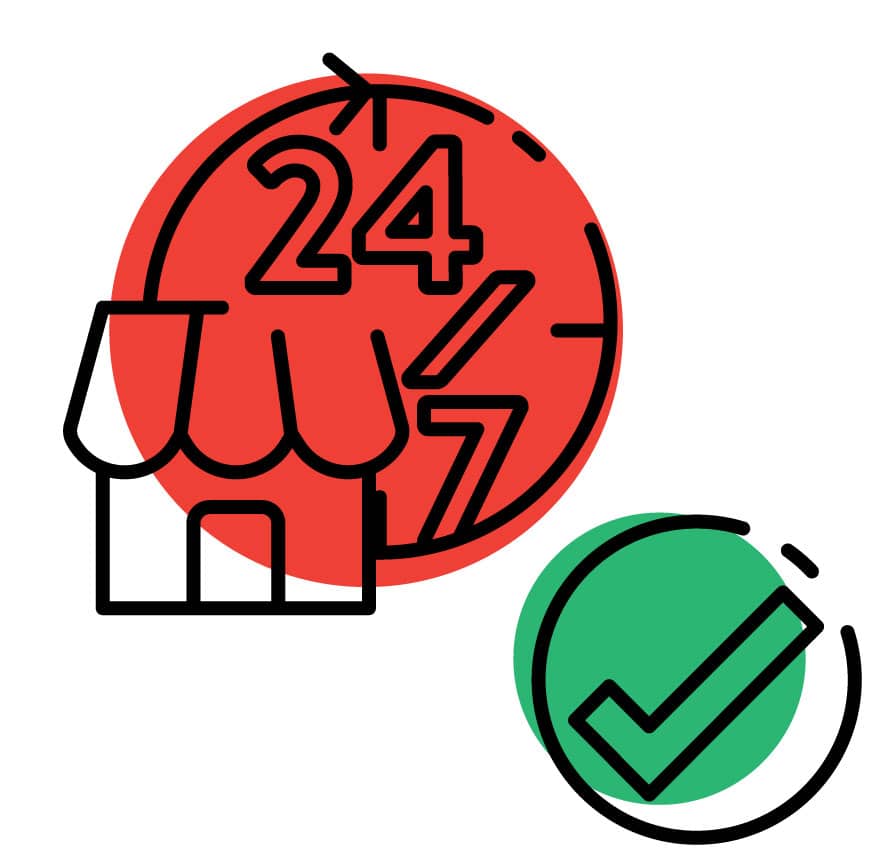 Shops, Markets & Convenience stores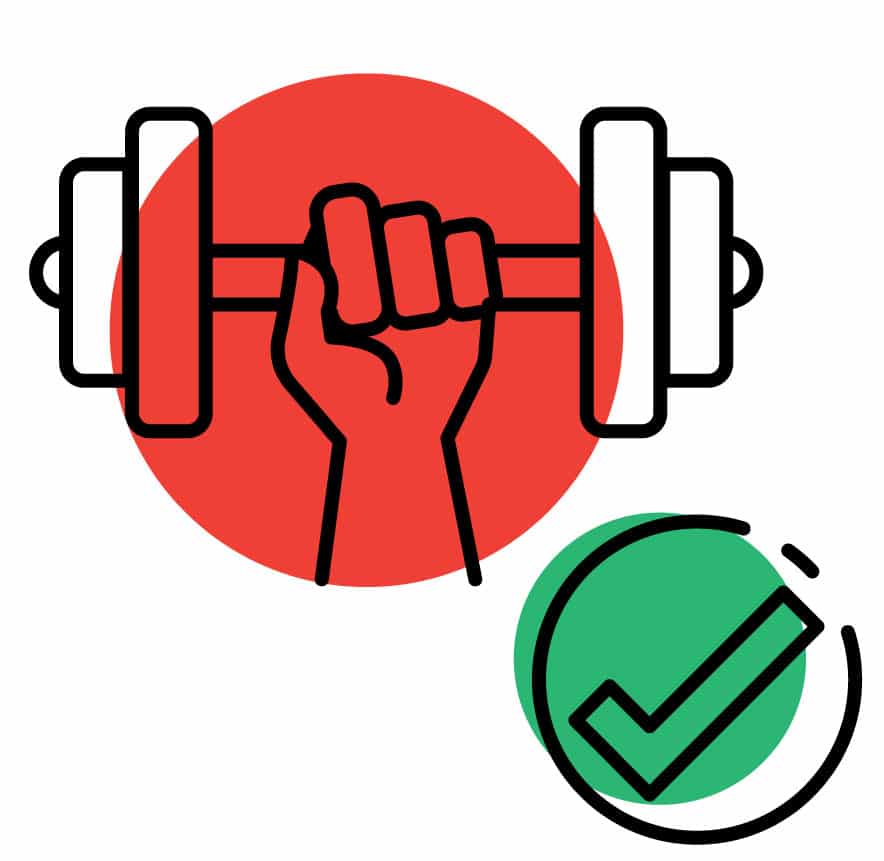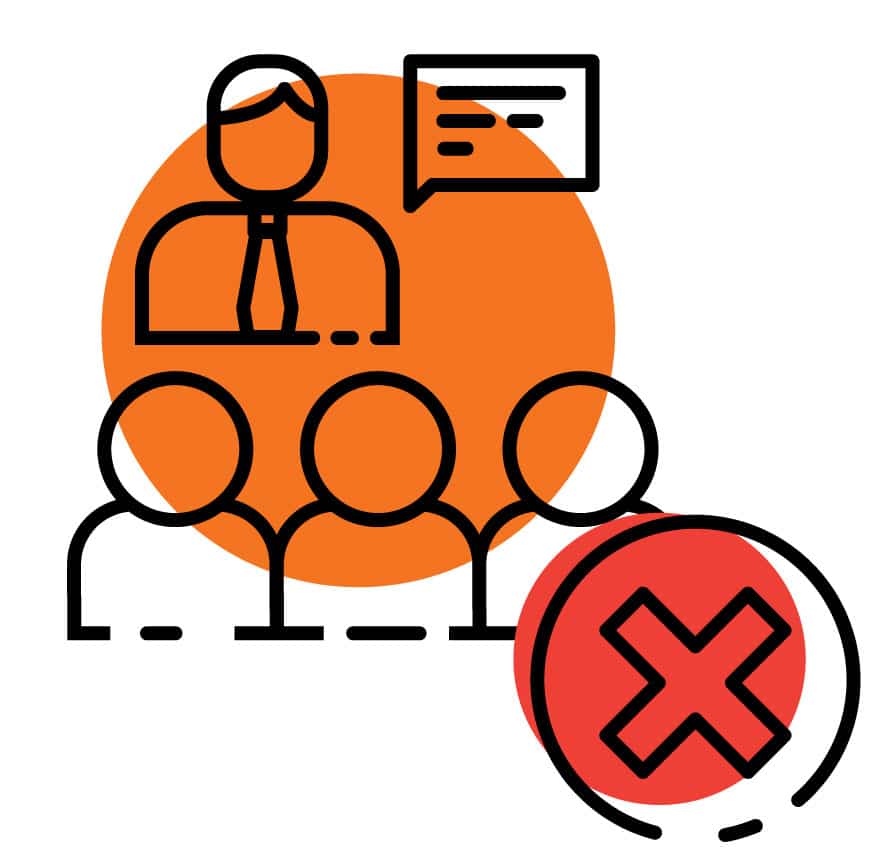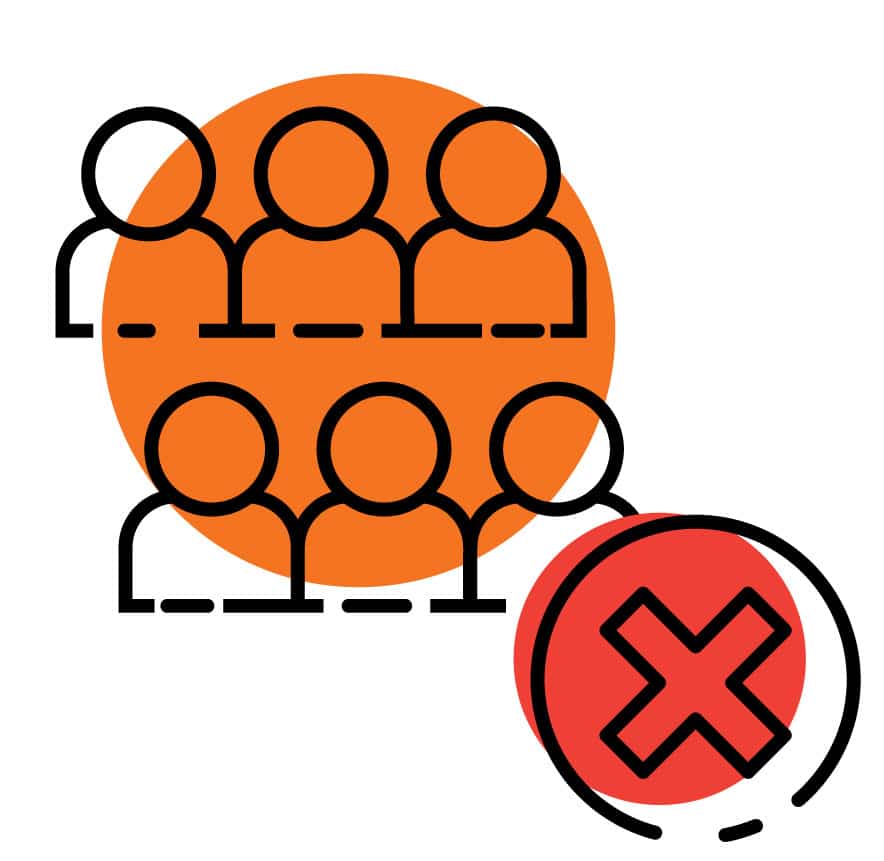 Gatherings of more than 50 people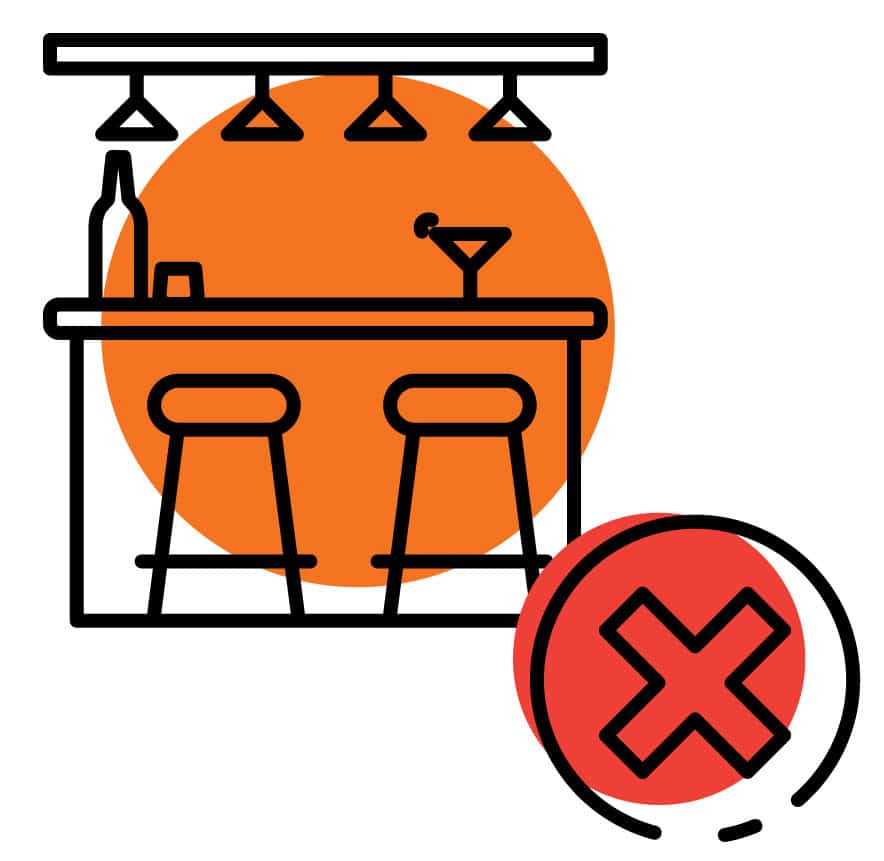 Pubs, bars, and karaoke & massage parlors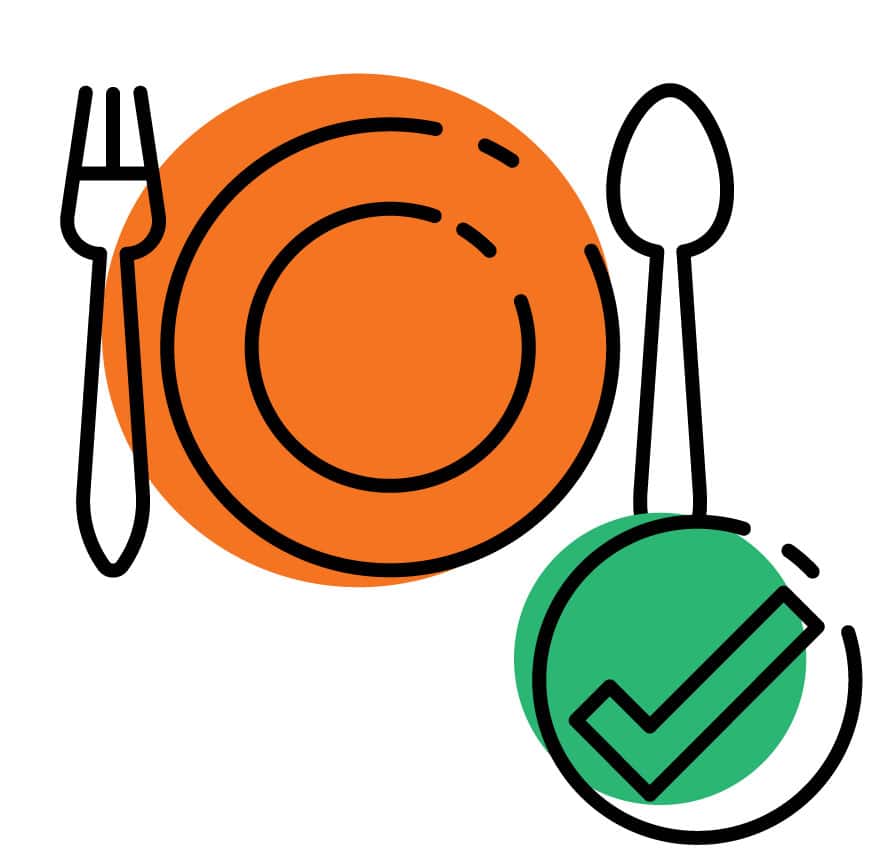 Restaurants/food & beverage outlets
Dine-in until 23:00 as well as take away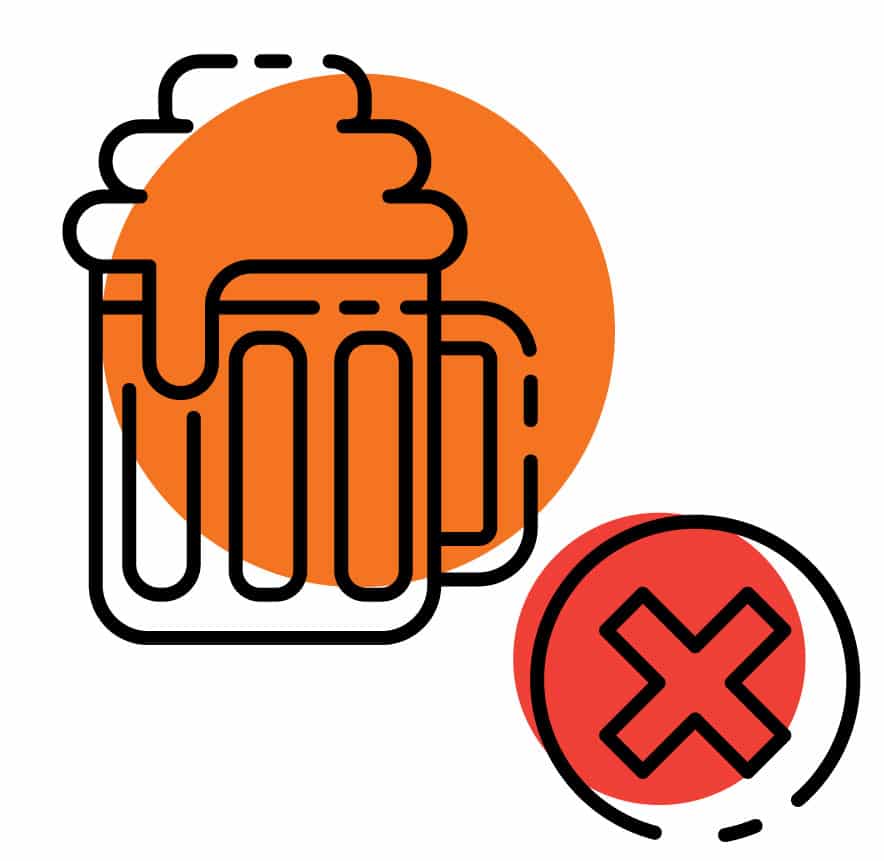 Consumption of alcoholic beverages in food outlets or Restaurants: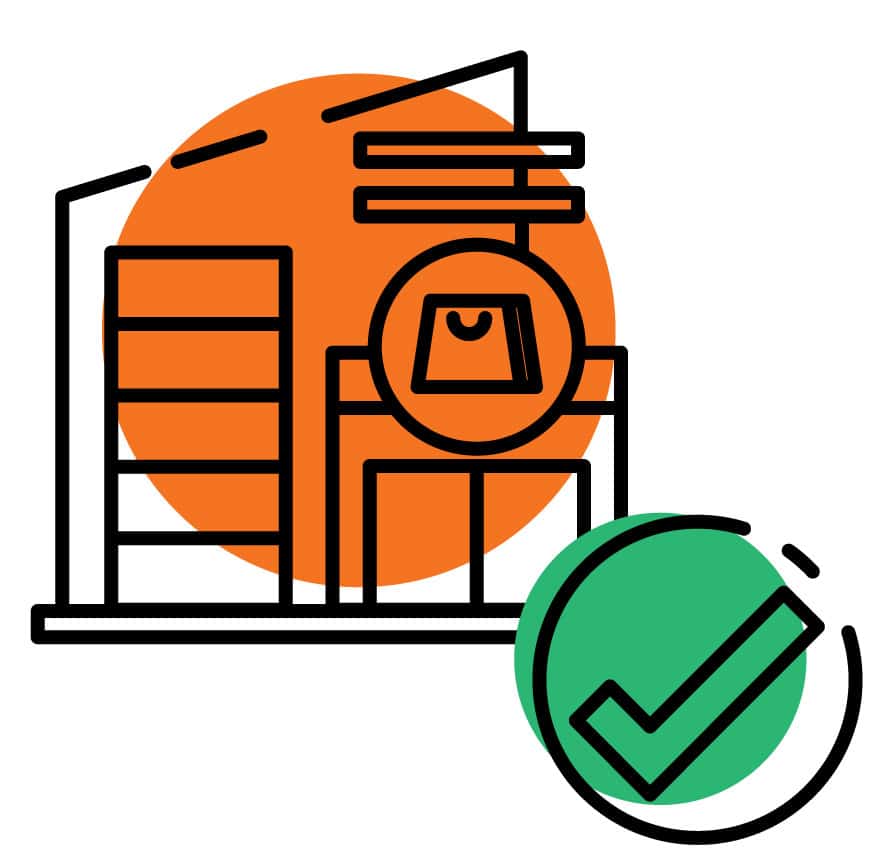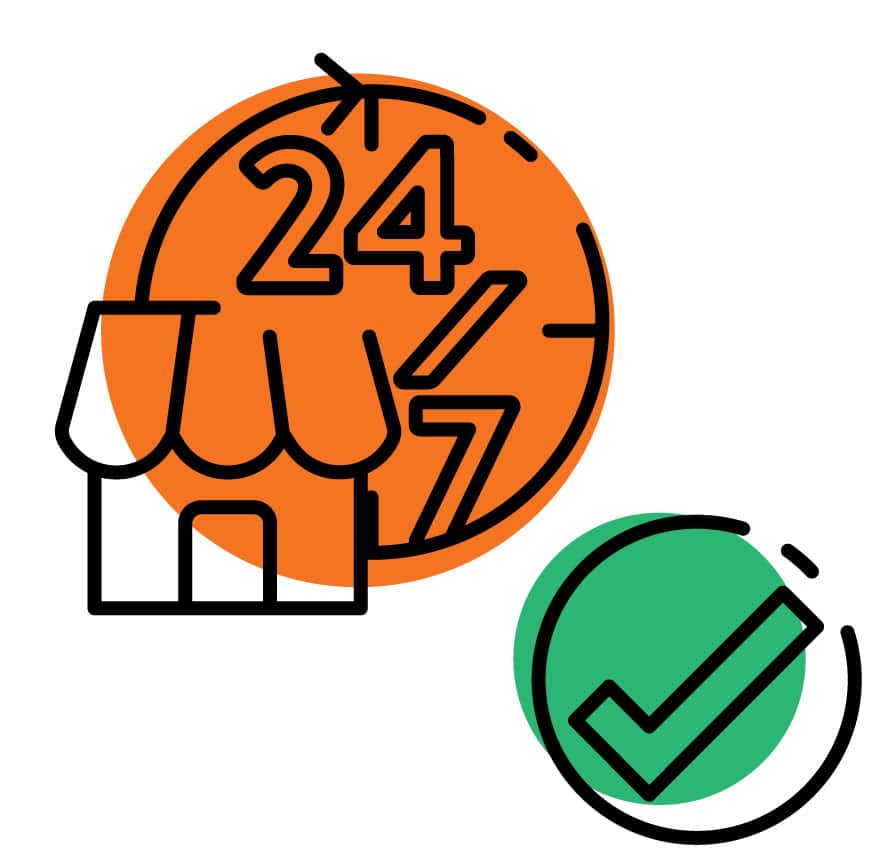 Shops, Markets & Convenience stores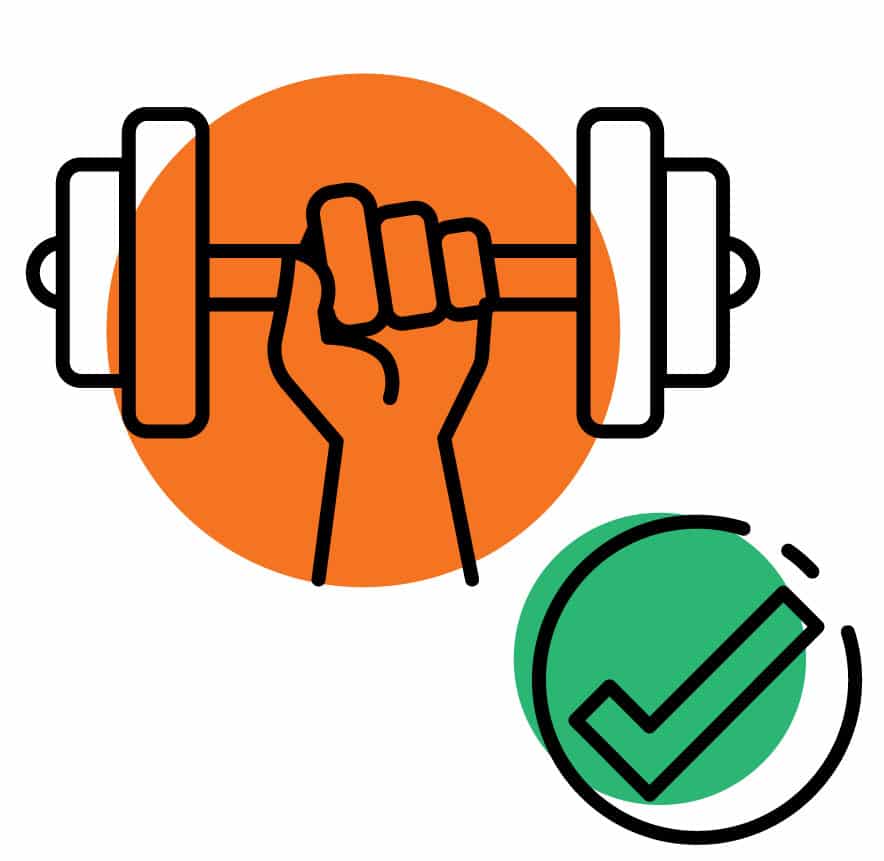 6 tips for studying online from home
(Source : studyquill)
In line with the restrictions, all the classes at Raffles are online. Sometimes studying online can be tough as you don't have your teachers or someone to monitor, making it hard to focus. Here are 6 tips on studying online to help you study more effectively.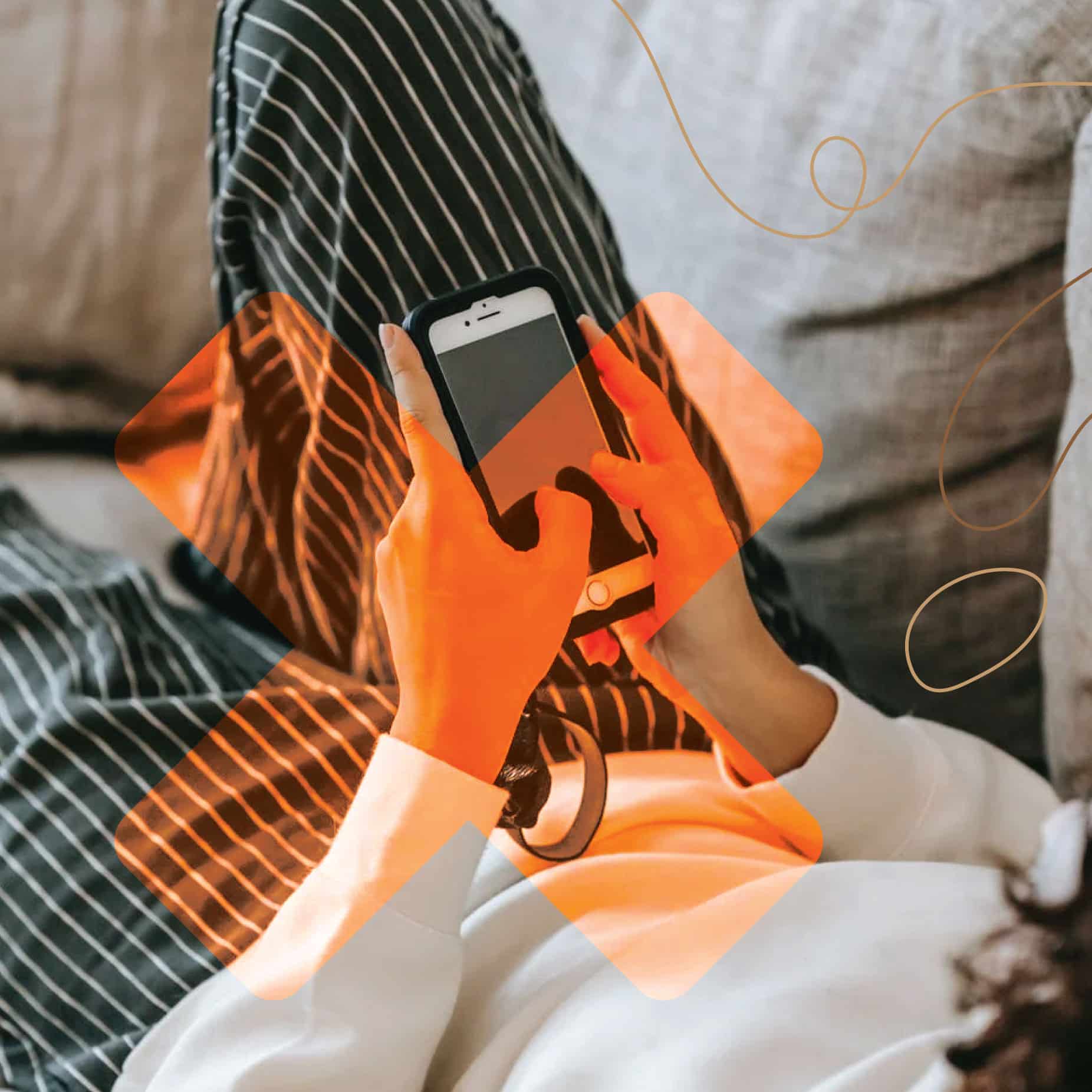 01 Block digital distractions
It's easy to get distracted as you are on your own most of the time and your teachers or lecturers aren't present in the room with you. Your mind starts to wander off and you are tempted to watch something on Youtube, or play on your phone while you are listening to your lecturers.
You may think that you can multitask but it's hard for your brain to concentrate on more than one thing and retain information. You are better to focus on one thing at a time, so drop your phone, close all your Youtube tabs and get back on studying.
If your internet addiction is too overwhelming, a browser extension such as Forest might help.

This extension can block certain sites for an amount of time that you specify. When you need to focus and block those sites you plant a 'tree', but once you try to access that blocked website your tree will die. There are more things you can do with this extension so you should check it out. This is available as an app on your phone too.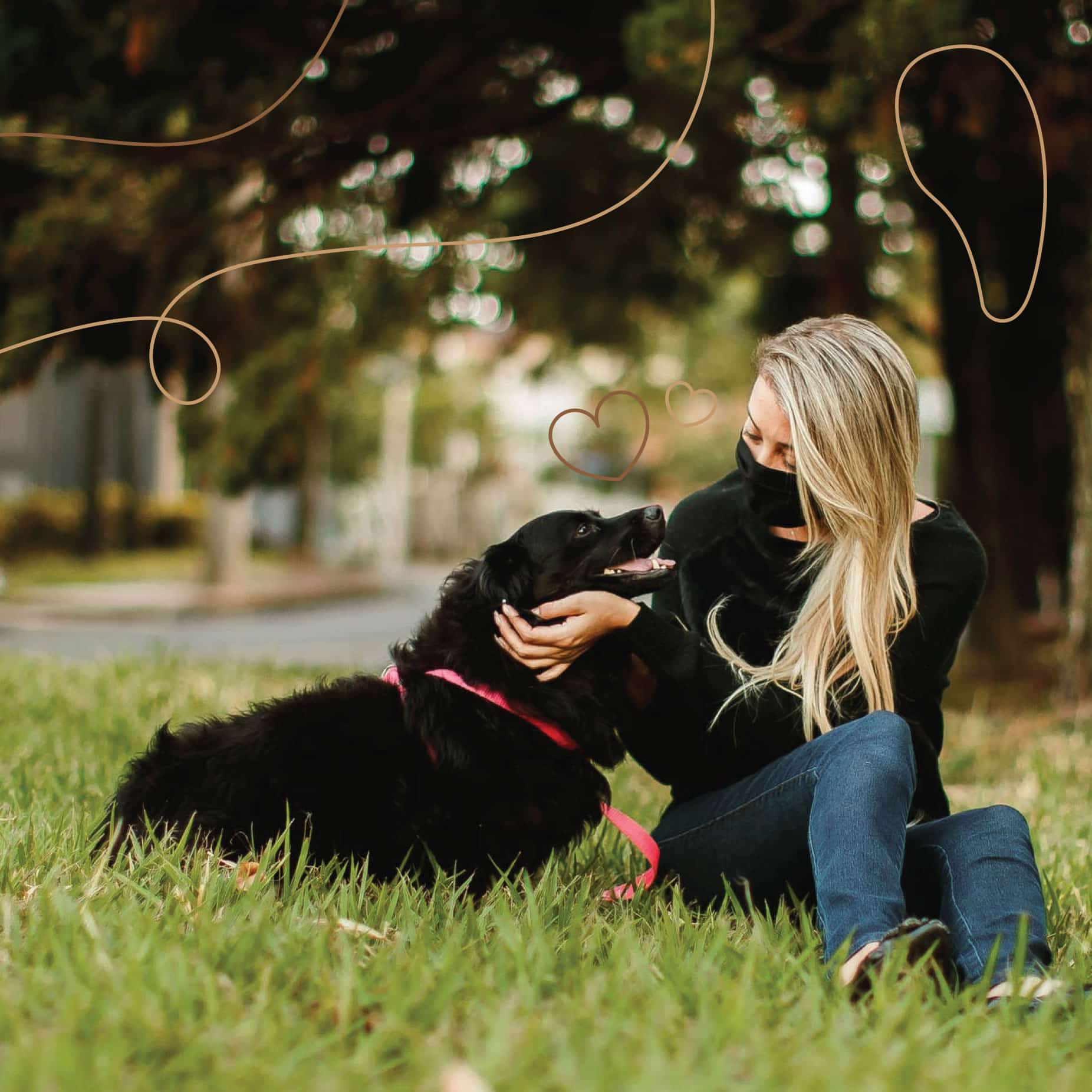 02 Take analog breaks
Sometimes taking online classes for a long time can make you tired and lose focus, so just take a break. Do something that's not in front of the screen, something physical like taking a walk to get some fresh air – but don't forget to wear a mask and practice social distancing!

You could even find hobbies to do like drawing or playing music in your break time which will take your mind off from studying.

Once you have a clear head it will help you to focus on your study better.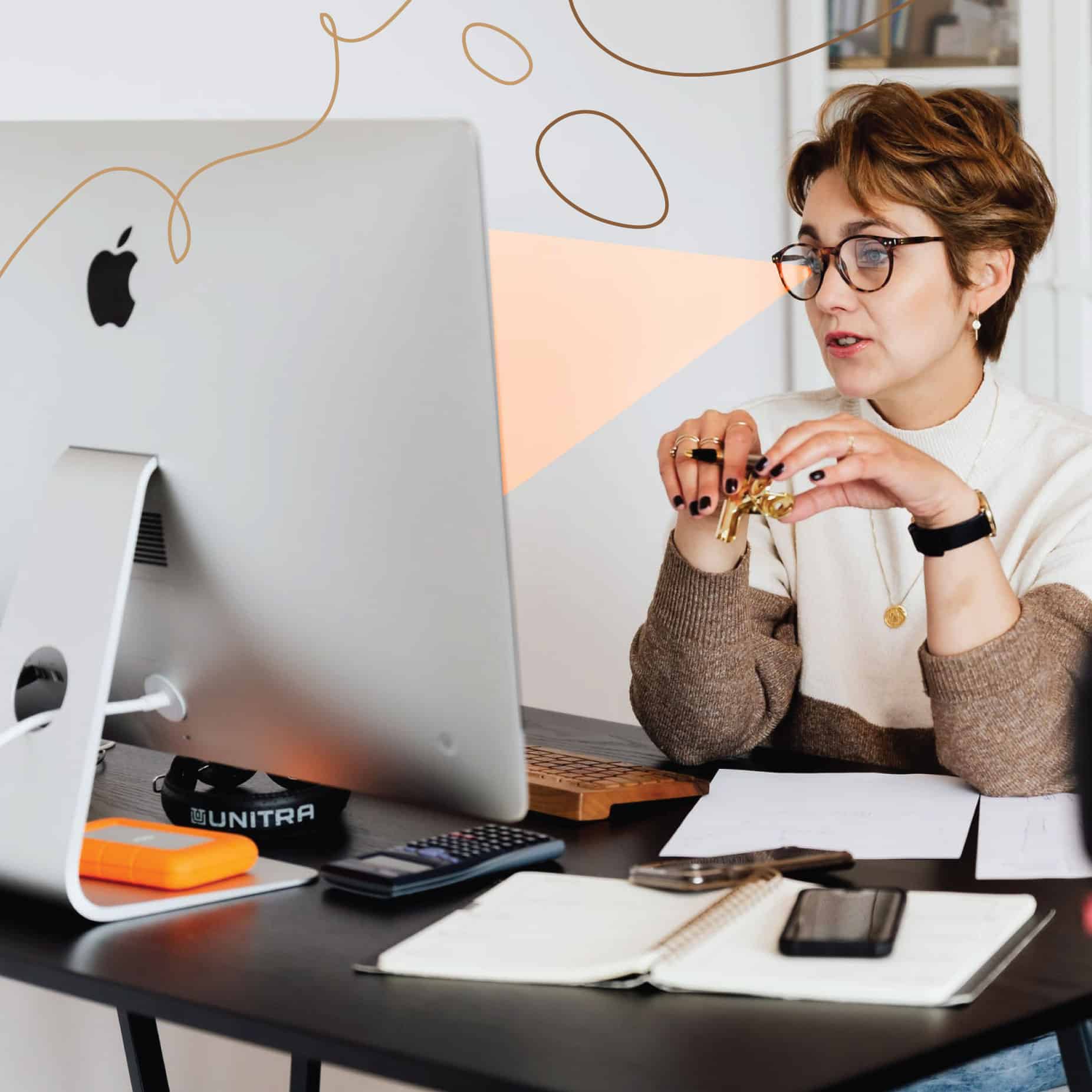 03 Protect your eyesight
Being in front of the screen for a long time can strain your eyes. Try to keep your device away from your eyes at least 1 arms length.
There is also a browser extension called Eyecare which will remind you to look at something 20 feet away, for 20 seconds, every 20 minutes.
Also, if you have trouble sleeping it may be caused by your device's screen so the nightshift setting might help. The blue light from the screen can disturb your brain functions and make it harder for you to sleep.

Try to change your phone to night mode, or better still don't use your phone right before bedtime.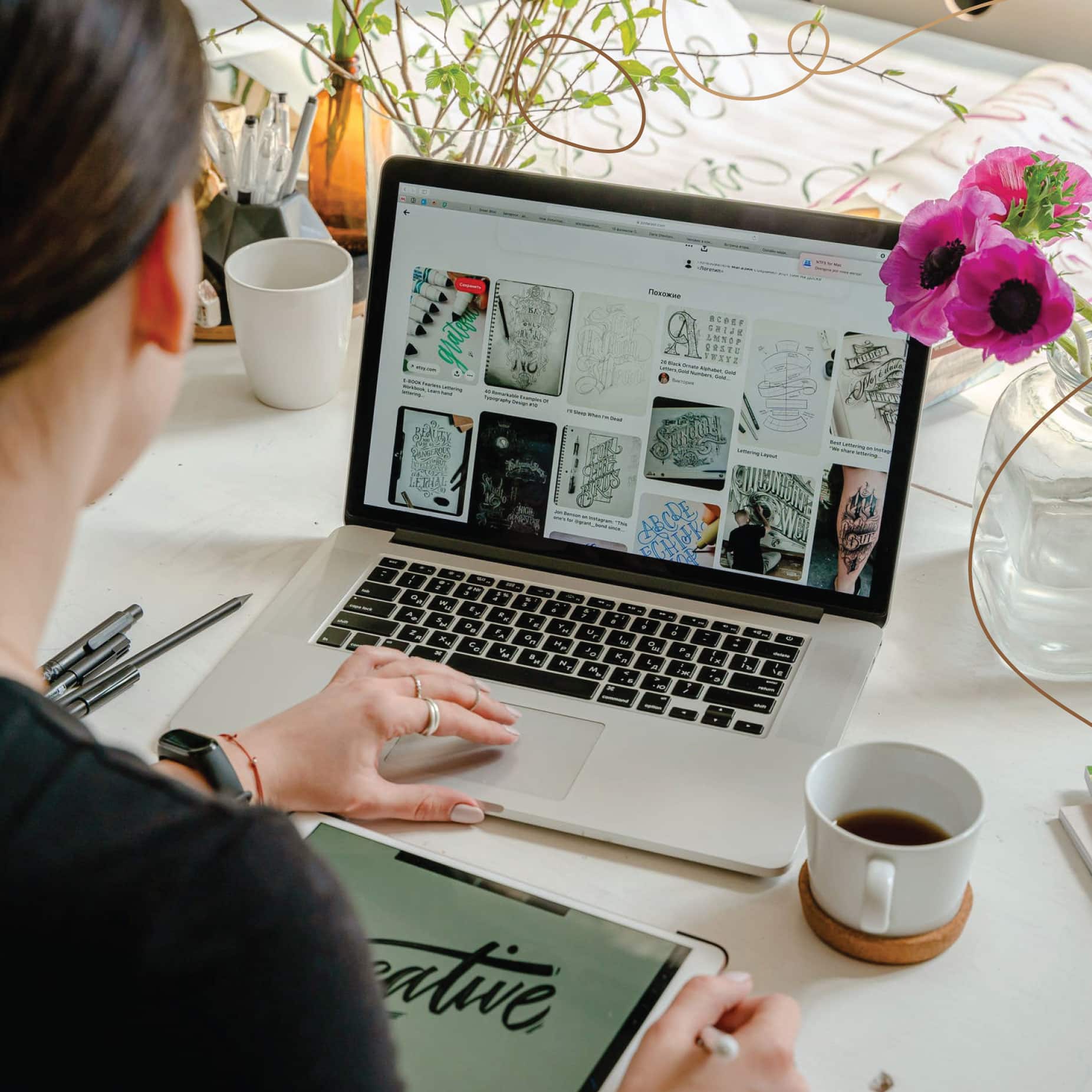 04 Set up your study spot
You may find that your ability to focus on tasks differ between locations. It's psychological because we condition ourselves to associate certain things with these places, such as work and study.
But studying at home is different as it's the place where you would usually relax, watch TV and eat. So you need to pick a location in your our house where you want to dedicate to studying, make it comfortable, have all the materials set up there and when you have that perfect spot just stick to it.
These will help your brain to associate this place with studying and help you stay focused.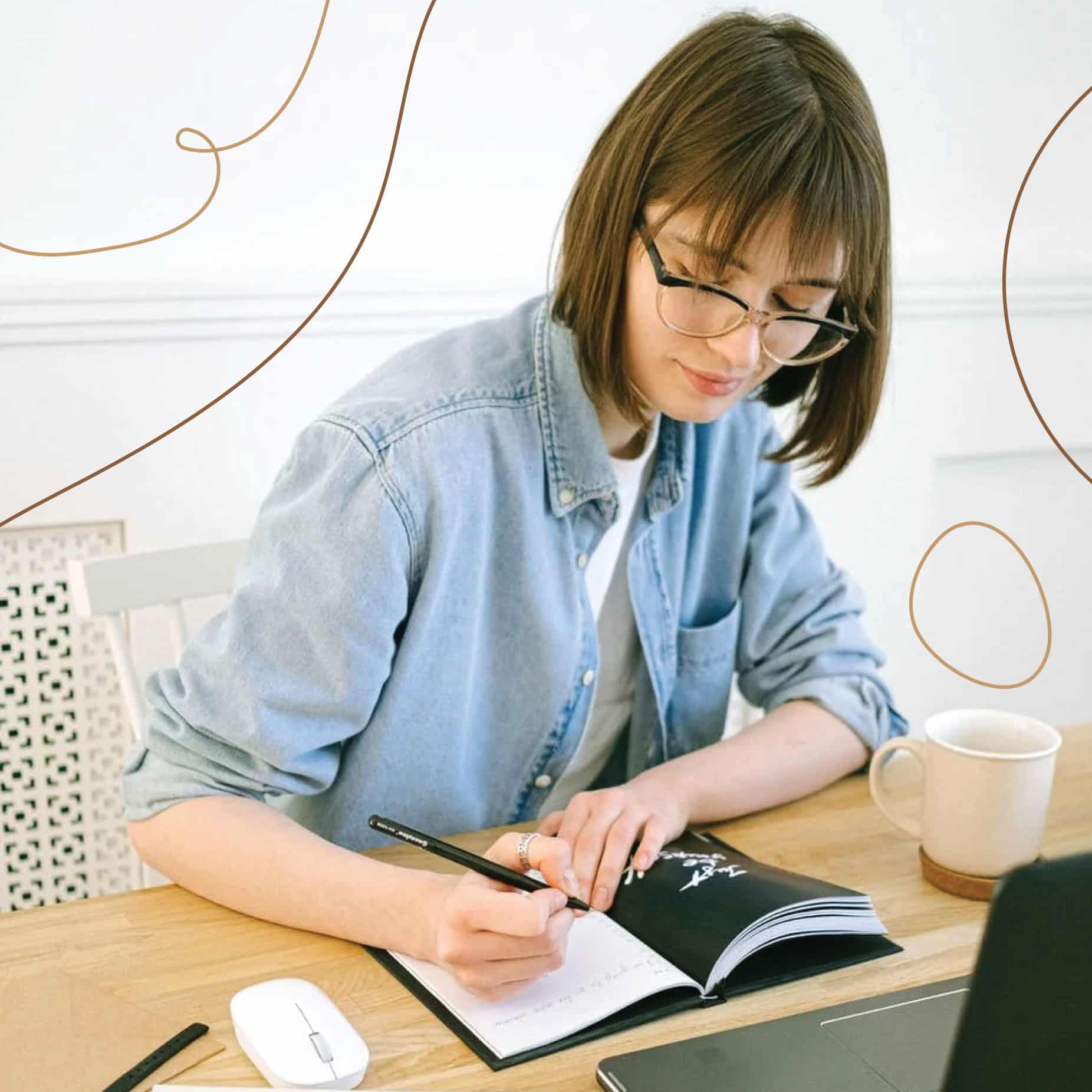 05 Annotate your reading
If when you read your textbook you can't remember anything and don't seem to grasp anything after reading, try highlighting some of the keywords, writing down a note or your opinion on it. This will prevent you from passively overlooking those texts.
But as we know, when you study online all of your textbooks will be online and not everyone has a printer at home. You could try the a browser extension such as Weava which allows you to highlight any text from a webpage or PDF so you can write notes/annotations along with the text you highlighted.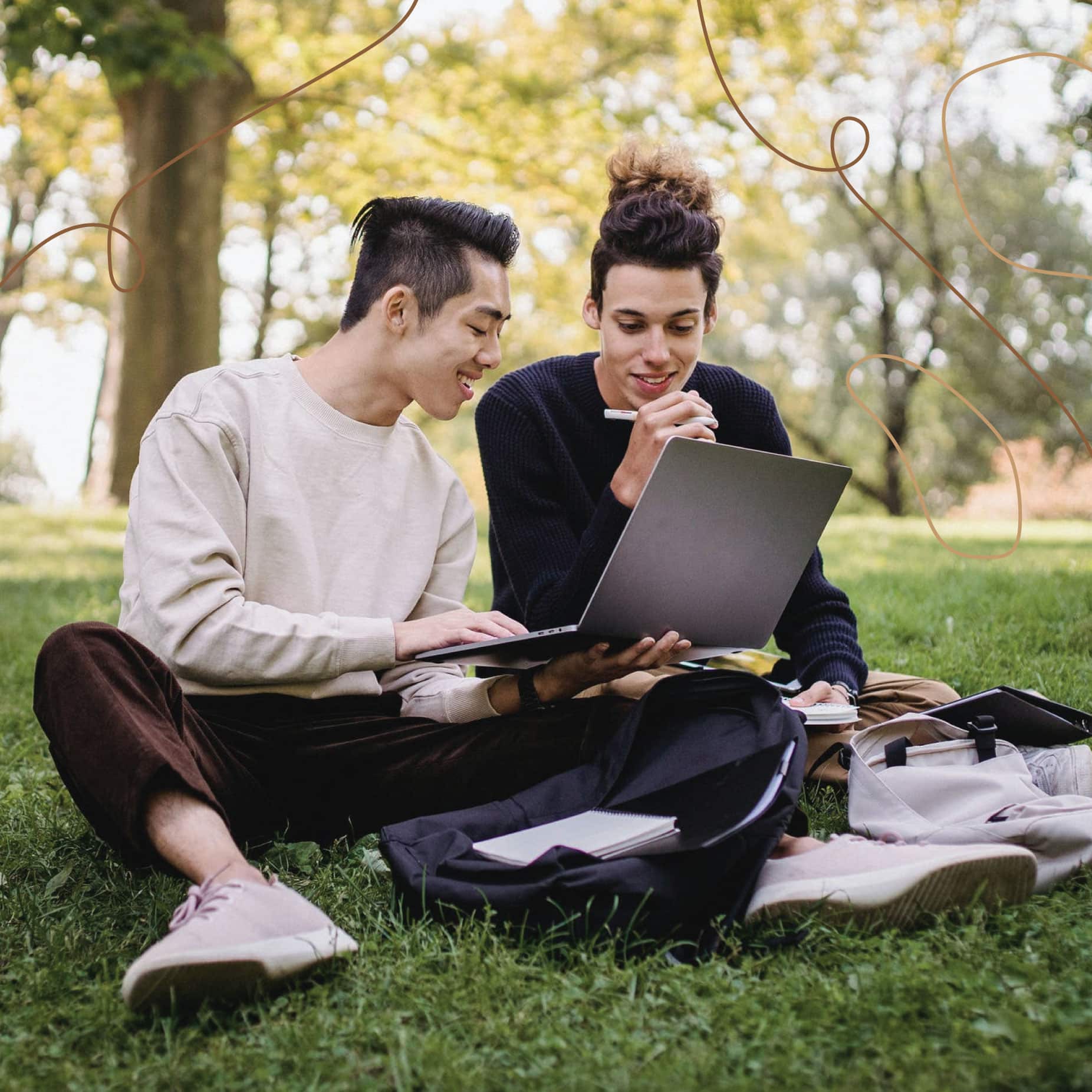 06 Find accountability buddies
Sometimes we don't feel motivated when we study alone, this can happen to anyone and so it's better to have someone to study (and suffer!) with you.
This way you can keep each other motivated. You and your friends could form a group chat to talk or discuss classes and assignments that you've got, or even just to chat on your breaks (see point 2 above!).

Being away from your classmates is hard but at least you can keep in touch with them this way
We hope that these 6 tips help your online learning to be more enjoyable and effective.
If you're interested in our courses here at Raffles please checkout below:
During the current COVID-19 situation all of our classes will be online.

Want to know more about Raffles? Then please contact us.

We have staff available online 24/7 and applying to Raffles can also be done online.
You can apply from the comfort and safety of your own home. Check out how to apply below:
Learning at the speed of Raffles
Grow faster and move farther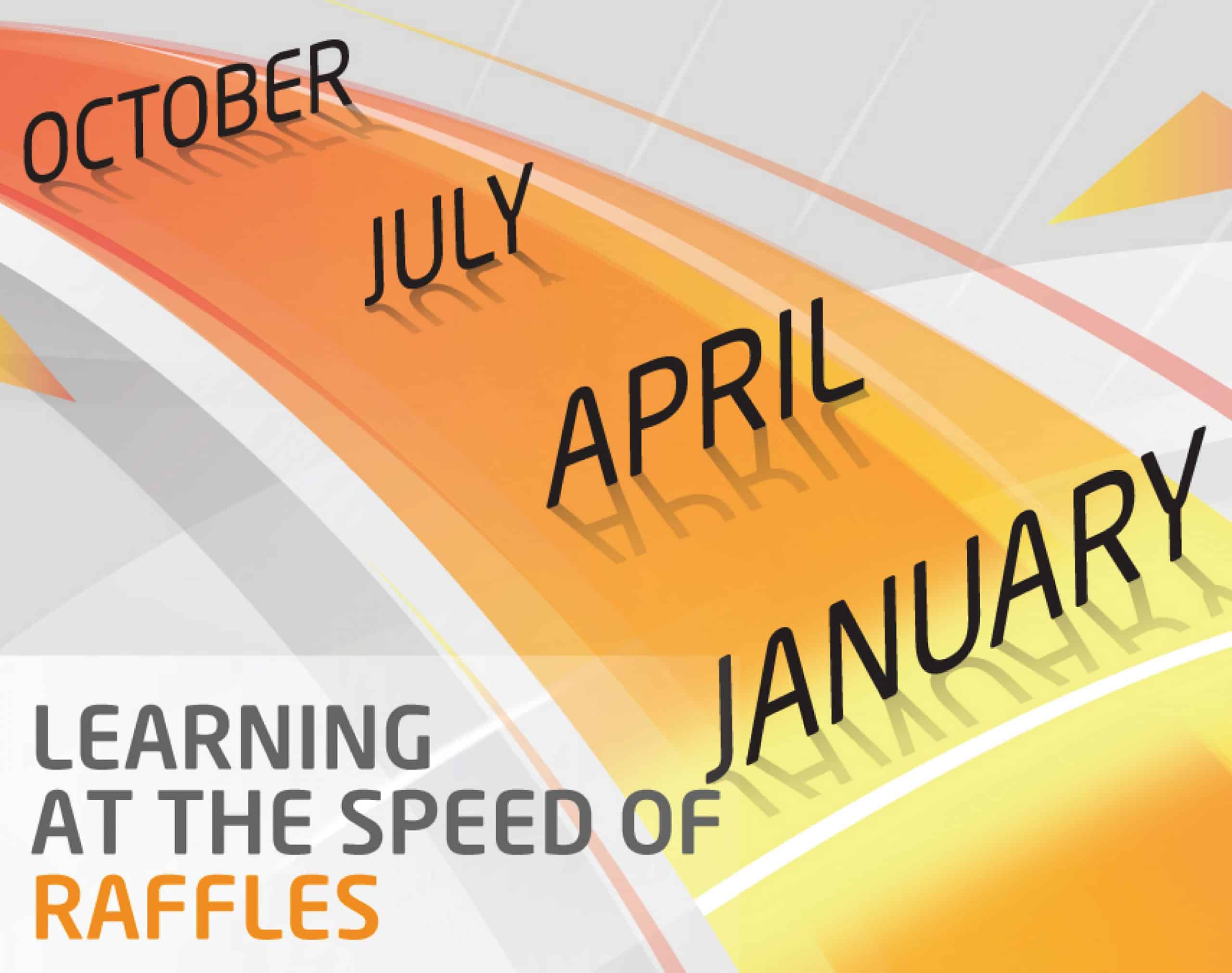 At Raffles, we believe experience is the key to maximising one's fulfilment in life. To achieve this objective, we infused our fast-track education with strong practical skills to build experience and cultivate innovation.
The programmes at Raffles are designed to incubate creative professionals and entrepreneurs in the design, business, psychology, and income security disciplines.
Taught by an international team of professionals, students are equipped with industry-relevant skills and the ability to interact with people of diverse cultures and nationalities, so that they may achieve career excellence at a faster rate.
Another important reason for the Raffles speed is our belief that an intense time span for studies cultivates love and responsibility for the family. Completing your studies ahead of your peers presents you with more opportunities in the industry and propels your career forward. It is a responsible way of expressing your gratitude and love to your family for their support.
Through our intensive curriculum, we arm students with creative ability and practical problem-solving skills. We groom graduates who are not only team players but also independent-minded to pursue their passion.
Students are given the flexibility to commence their studies at a time convenient for them: in January, April, July, and October.
This is the advantage of learning at the speed of Raffles.
Want to know more about Raffles please contact us and let us know. We have staff available online during this time. Applying to Raffles can be done online. You can apply from the comfort and safety of your own home. Check out how to apply here : Admissions